- Brother to older brother to Psquare, Jude Okoye, has revealed the challenges he faced trying to pursue a music career
- According to the manager of the defunct group, he stated that his music wasn't paying off
- He further stated that it was at this point, he realized it was time to focus on his brother's music career
Although a lot of fingers still point at Jude Okoye for the crash of Psquare, there are also many people who believe he sacrificed his career in order to push his brothers'. Well, Jude hass come out to clear the air on that misconception.
The manager of the former Psquare music duo revealed in a recent interview that he did not kill his music dreams for the sake of his brothers. According to him, it was because his music wasn't paying off and that was the main reason he decided to focus on his brothers' career.
Narrating his story, he had this to say,"I had my first album done in Jos in 1995 and all the friends around me told me that it was good and record labels would pay me good money for it. As a result of that, I took a flight of N2000 from Jos to Lagos in search of a record label that would pay me for the album. I went with two empty Ghana-must-go bags because I expected that they would pay me a lot of money.
READ ALSO: Oluwo of Iwo land declares his assets, says he is richer than Dangote
Even though I didn't know anybody there, I went to Ivory Music to see the talent manager. But when I got to the company, they told me that he was on leave and I would have to come back the next week. That's when reality dawned on me because I hadn't planned on how I was going to get back to Jos.
From there, I went to the Ijora motor park hoping to take a bus back to Jos. On getting there, I found out that the bus fare was N600. I didn't have that money so I ended up sleeping under the bridge. Being that my mother was a prophetess in Jos; once in a while, I ran into people who knew her and they gave me some money.
READ ALSO: I can't marry a man who wears one boxers twice - Actress Debbie Shokoya says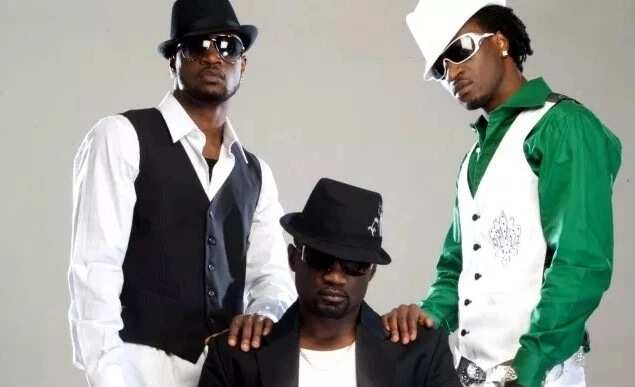 When I eventually met the talent manager, a certain Mr. Morgan, he collected the tape and told me to come back in two weeks' time. Meanwhile, I didn't have a place to stay for that period so I had to squat at Bright Chimezie's boys' quarters with his friends at Ogba area of the state. When I went back to Mr. Morgan after two weeks, he didn't recognise me. At that point, I was frustrated and I told them to give me back my tape. Still, I didn't give up and I released my songs in Jos.
I became a local champion because the songs were popular then. From there, I decided that maybe a music career wasn't meant for me and I focused on my kid brothers. Then, they were just dancers and weren't known as P-Square. I wouldn't say I sacrificed my career for them because it wasn't working for me anyway."
PAY ATTENTION: Get the Latest Nigerian News on Legit.ng News App
Get the hottest gist on Africa Love Aid
Nigeria Celebrities: How Much Do They Spend On Luxury Life? | Legit.ng TV