Residents of the Federal Capital Territory and visitors to Nigeria's seat of power are already enjoying rides on the recently commissioned Abuja light rail by President Muhammadu Buhari
Legit.ng checks reveals that the Abuja Metro remains West Africa's first and only light rail network for now
It is 27 kilometers long with 8 stations, connecting the Abuja city center to the airport and also connecting to the federal Abuja-Kaduna line.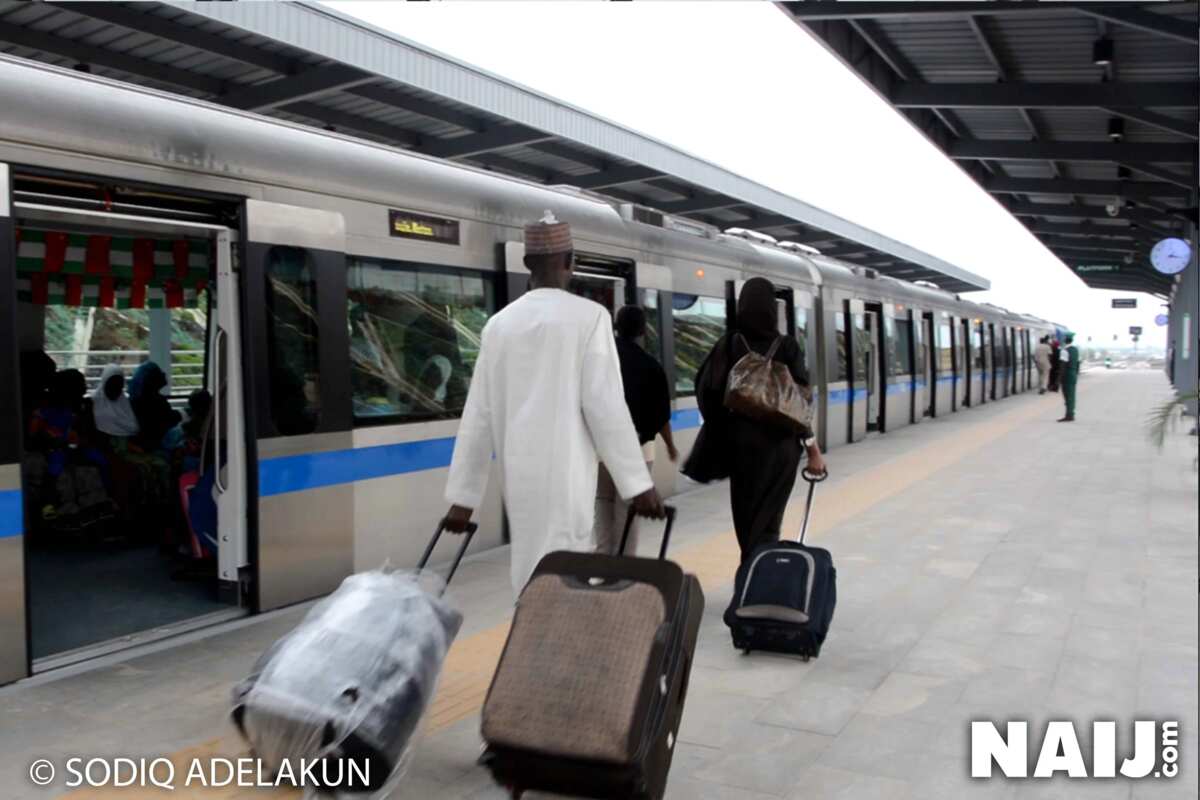 READ ALSO: Obasanjo remains one of Nigeria's biggest problems, must be ignored - Soyinka, Falana
Its Yellow Line runs from Central Business District to Abuja Airport; Blue Line from Idu Metro Station to Kubwa. More lines are expected to laid soon.
It began operation with initial 10 diesel passenger coaches while the second phase will see its number raised to 20 electric motor units coaches
It is already fully operational and currently free for residents in the capital city until Wednesday, August 15, 2018.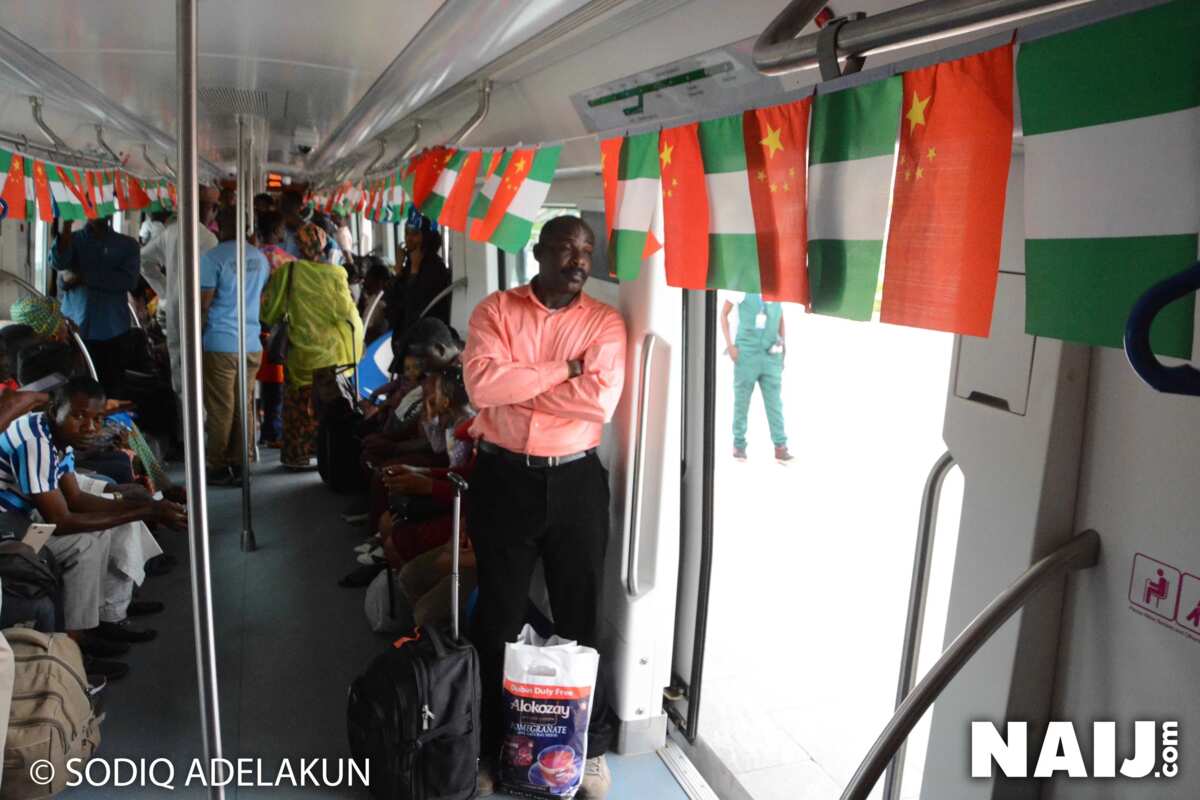 "This is my first time of boarding a train and as a matter of fact, I am very impressed to see the level of technology that the Nigerian government adopted so far.
"As a matter of fact, the facility is nice and as you can see, the journey is very smooth. Looking at the way it is, I am sure it is something we can improve on in the future," Fidelis Vitos, an excited business man told Legit.ng.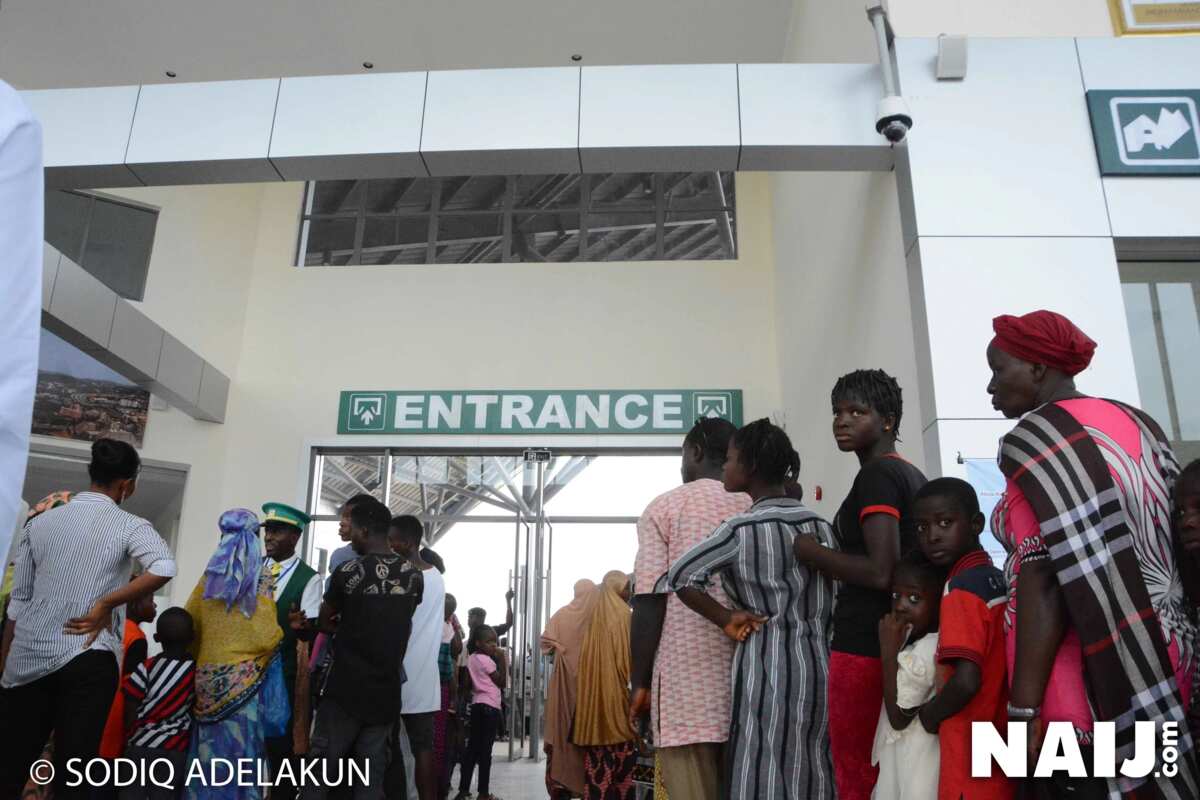 He however expressed concern about the lack of maintenance culture in the country, urging the president administration and successive governments to ensure the facilities are well maintained.
"The major problem we have always had in this country is when it comes to maintenance. Everything we have seen is relatively new, but the question is in two to three years or say, five years, are we going to meet the facilities so clean as it is now?"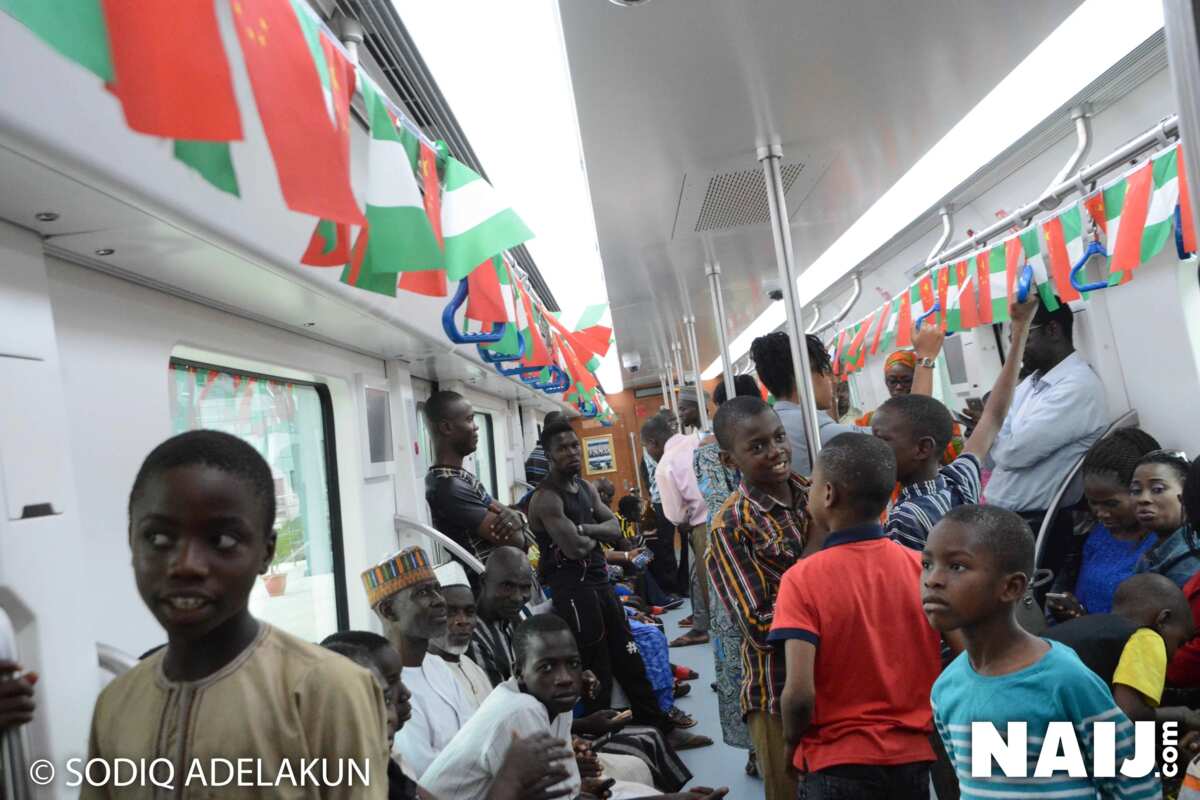 For Alhaji Abdukadiri Jafaru, a business man, it is too early to start talking about maintenance.
His words: "This is a new facility and the Chinese are knownfor good maintenance and facilities like this, so we need to do now is to give it sometime."
Mrs Ahmadu, a retired civil servant, urged the federal government to ensure that the Abuja Metro Rail Line is replicated across the country.
Her words: "I am highly impressed. It's a good thing and we hope and pray that it should be extended to other parts of the country.
"The government should also ensure that it is being maintained so that it will last so that people can benefit from it, because without maintenance, things cannot go on fine. For now, everything is okay and we pray that it continues like this."
Kaduna-bound Professor Odomiso, a lecturer at the University of Maiduguri, is excited that Nigeria is embracing modern transportation technology obtainable in advanced nations.
He said: "I have traveled abroad and I have experienced what transportation is. For this system to be introduced, it is very important and very good. And I have to commend those who are behind the establishment of this transportation system.
"It made by movement very easy. I have just arrived from Lagos and to travel back to Kaduna would have been another hard experience. But with this, the journey is very smooth, so it is very good."
On maintenance, he said, "the government should do everything humanly possible to maintain it, because by maintaining it, it is affecting the lives of the common man and also for them to make Nigerians happy."
PAY ATTENTION: Read best news on Nigeria's #1 news app
The Abuja Metro Line project was birthed under the Goodluck Jonathan administration in 200, construction commenced 2009, and has gone on since then, while the current administration completed and commissioned it.
The project was built by the China Civil Engineering Construction Corporation (CCECC).
The Abuja Metro is West Africa's First Light Rail Network | Legit.ng TV
Source: Legit.ng