Chiffon shirt dress styles for Nigerian women
Shirt dresses for women are always a good idea. Being simple it can become a base for a great variety of fashion looks. Read how to wear a shirt dress in our freshest material about latest trends in Nigeria.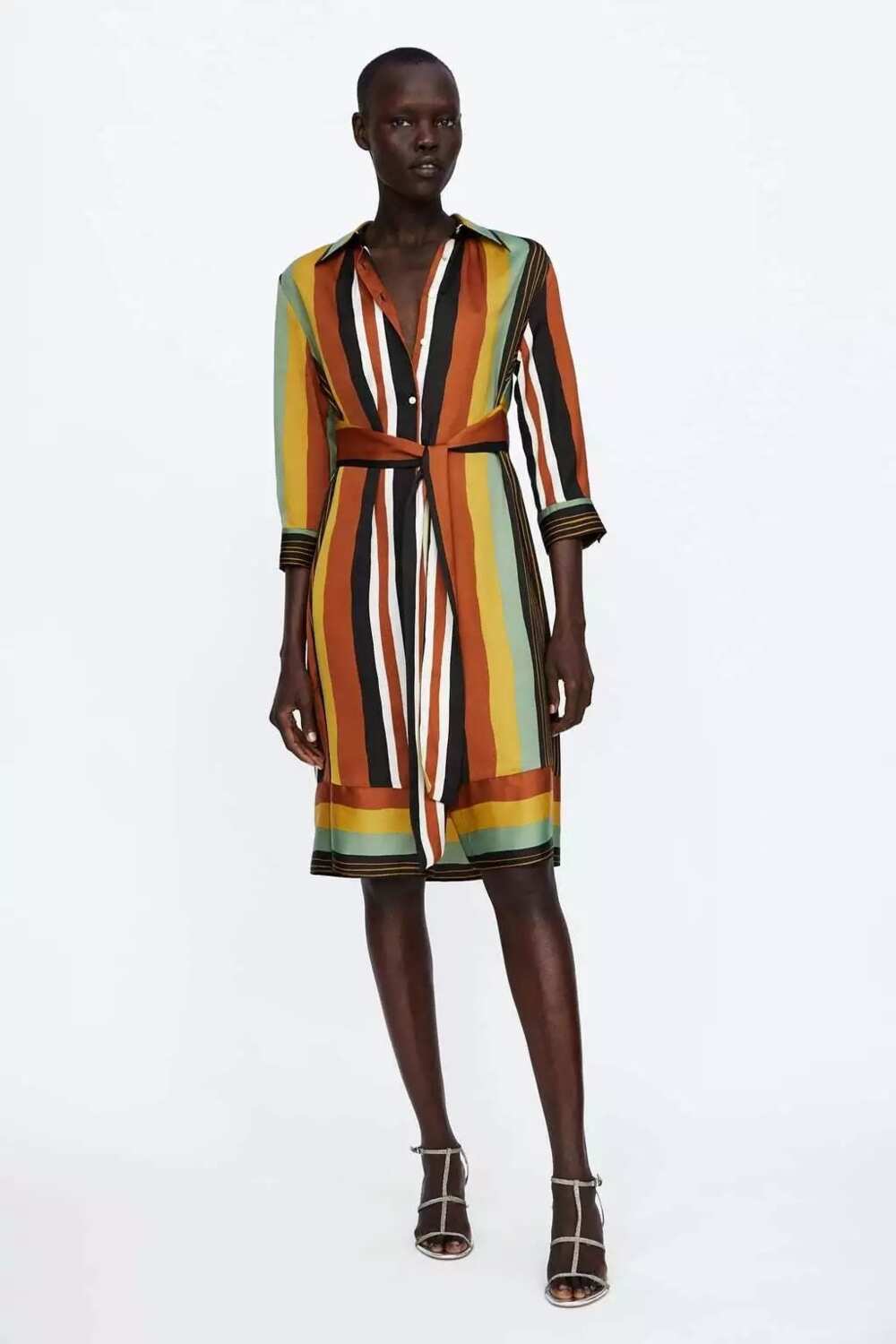 Chiffon is a material that is an embodiment of elegance and beauty. This material was definitely made for women: so soft and thin. It will surely enhance your grace and femininity.
Chiffon has an interesting history. Firstly it was produced directly from silk. Later, in searching for cheaper versions of this beautiful cloth, nylon and polyester versions of chiffon were invented. Since that time, chiffon became affordable to more people.
Being able to create a floating effect, this fabric is used in sewing dresses, evening gowns and scarves. It is also popular cloth for weightless blouses, ribbons and lingerie.
As it is similar to crêpe fabrics, it can be difficult to work with chiffon because of its light and slippery texture. Clothes from chiffon must be washed only with hands to prevent tearing or damaging of sensitive material.
Due to its lightness, it is very popular for wearing in hot countries of Africa. The variety of colors and prints are great. Today we want to offer you variants of chiffon shirt dress styles.
Shirt dress style
As we know girls always have nothing to wear. To avoid this problem you are to have basic clothes in your wardrobe that can be easily combined with other items. Among such clothes are jeans, black trousers, simple white tops and shirts. Shirt dress is also a basic thing every fashionista must have.
Do you want to know why it is so cool?
It fits any type of body and any age category
You can put on a shirt dress in any situation: school, work, date
It looks like a shirt: simple and serious
Being made of light material as chiffon it is perfect for romantic outings
It fits any shoes, boots and sneakers
There is a great variety of length, colors, prints and styles
Someone said that men's clothing looks much better on women and was right. Shirt became an integral part of women's wardrobe due to its multifunctional using. Shirt dress style in its turn is a real fashion discovery!
READ ALSO: Top 10 Nigerian fashion designers' magazines
How to wear a shirt dress
Shirt dresses for women can be long, medium or mini, can be with or without buttons, with or without sleeves. By adding different kinds of shoes and accessories you can create various looks: from strict and business to relaxed and casual.
Dark blue chiffon shirt midi dress does not look boring because of translucent material, conspicuous glasses and interesting heels. Comfortable everyday look: nothing is too much here.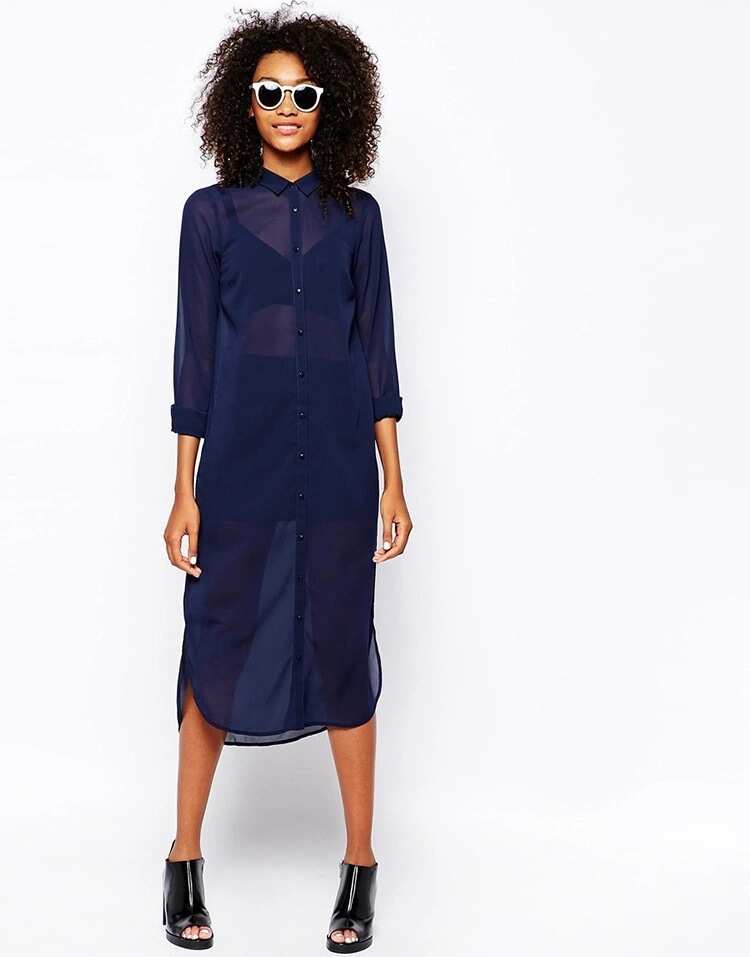 Change only the form of the sleeves - and you already have a totally different dress: tender and romantic. Use a belt to make the waistline more vivid and you are ready for a party or romantic date. Blouse style dresses are also can be used for some special occasions and celebrations.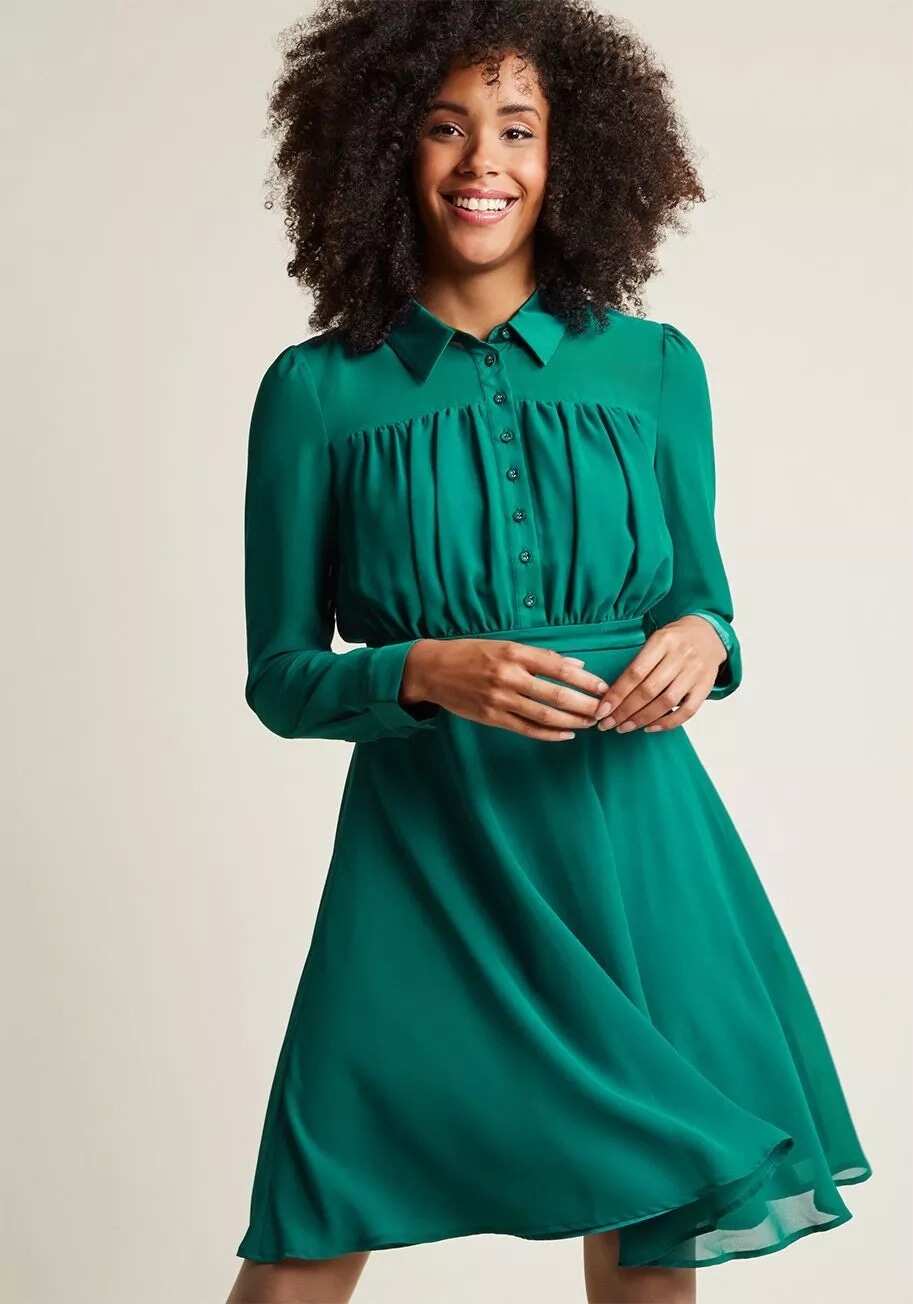 Shirt dress style without sleeves is a perfect variant for hot weather or vacations. Simple form and stripes for those who love minimalism. Such dress can be a good background for an usual bag or shoes.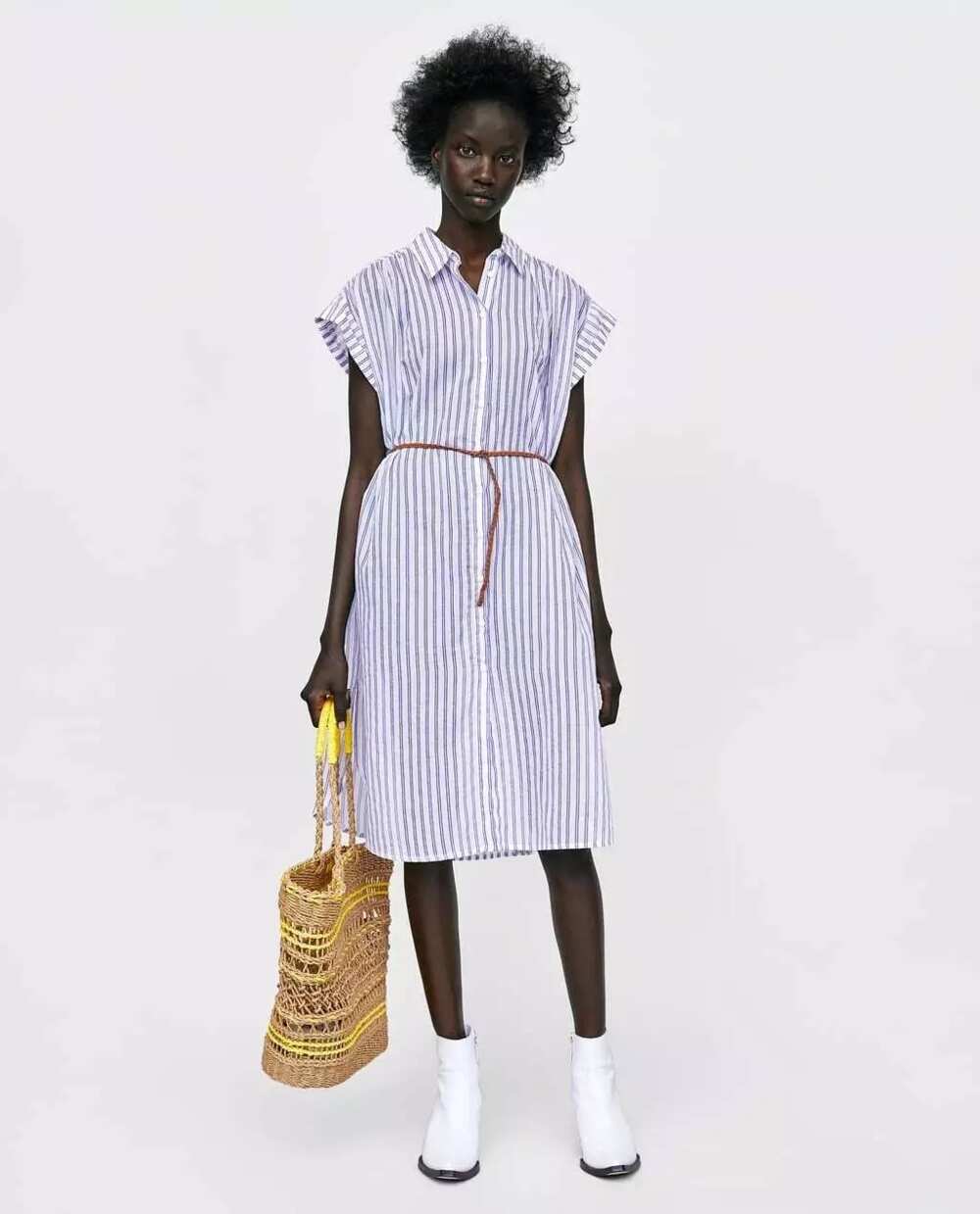 In general, belt is a good idea for chiffon shirt dress styles, especially if the dress is oversize. Thin, wide, made of leather or wicker - belt creates the mood for your chiffon dress.
If you like more colorful variants, choose some interesting prints and juicy tones. Add fashion braids and massive accessories.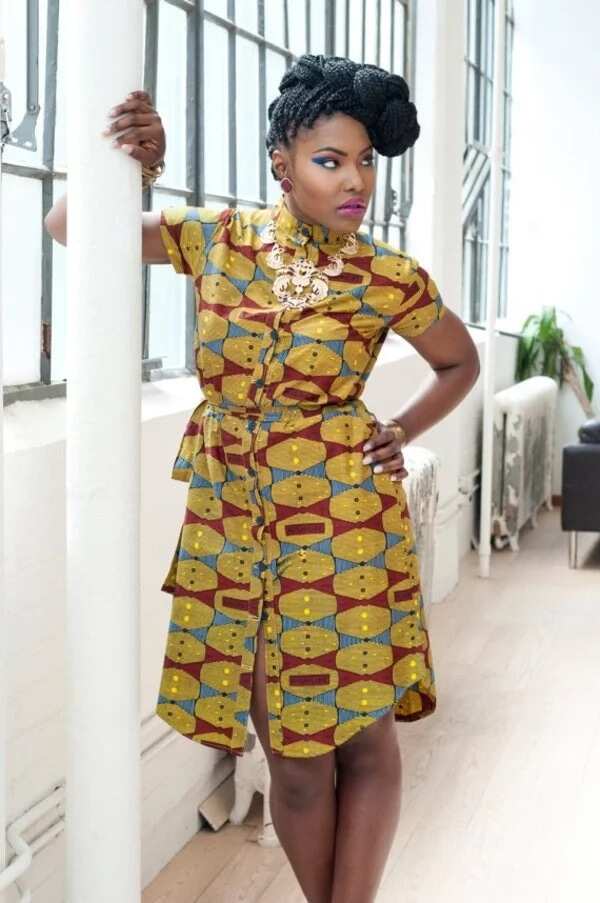 READ ALSO: Female native wears in 2018 for real fashionistas
Balance bright colors with knee length and you will use this dress for many seasons. Play with shoes variants: high or medium heels, flats or rude huge boots.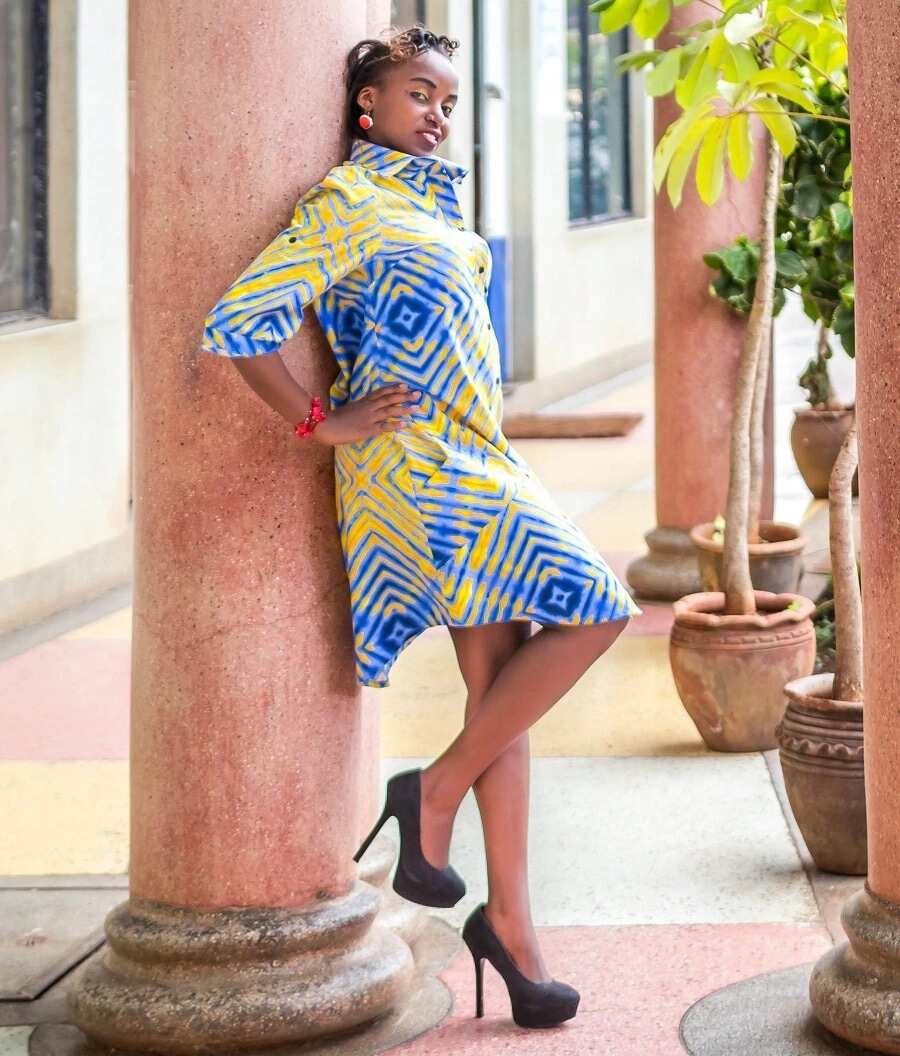 Show your femininity by wearing blouse style dresses. Open shoulders and light cutting in the midi dress will create the necessary effect. Skin-color shoes and silver watch will not distract attention from gorgeous outfit.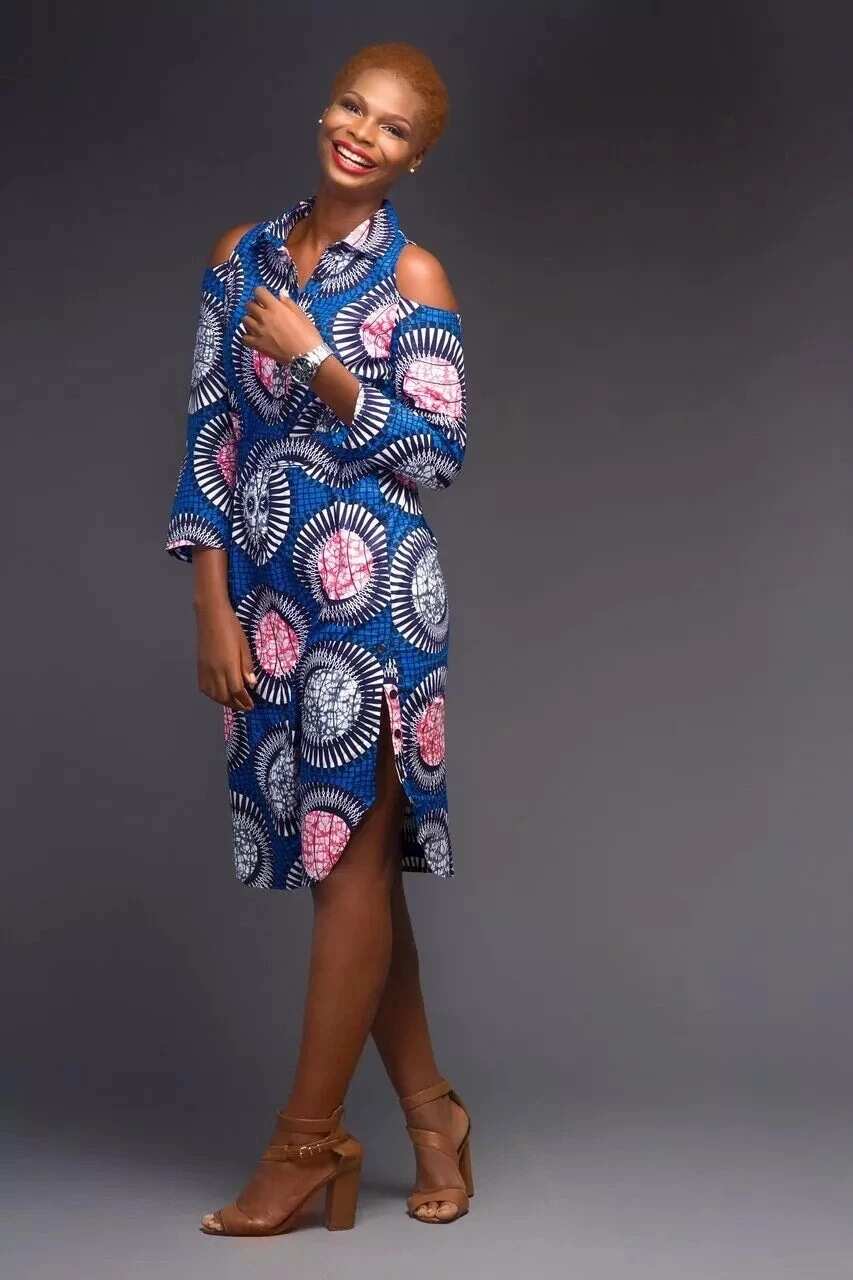 White shirt dress – is the fashionable simplicity that will never go into oblivion. It can be combined with leggings, jeans and jackets, as well as wearing alone. Black leather will add hint of audacity and create casual street look.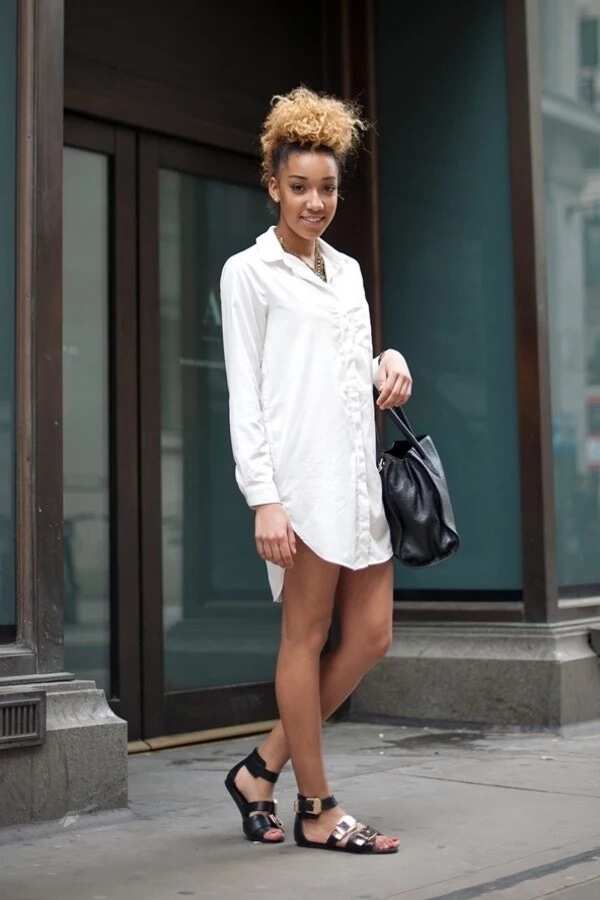 READ ALSO: Latest beads in vogue this season
Same kind of shirt dress style, but in different color. Leather jacket and high boots look chic and trendy. A checked shirt dress just like checked shirt is a universal clothing item for any season and weather.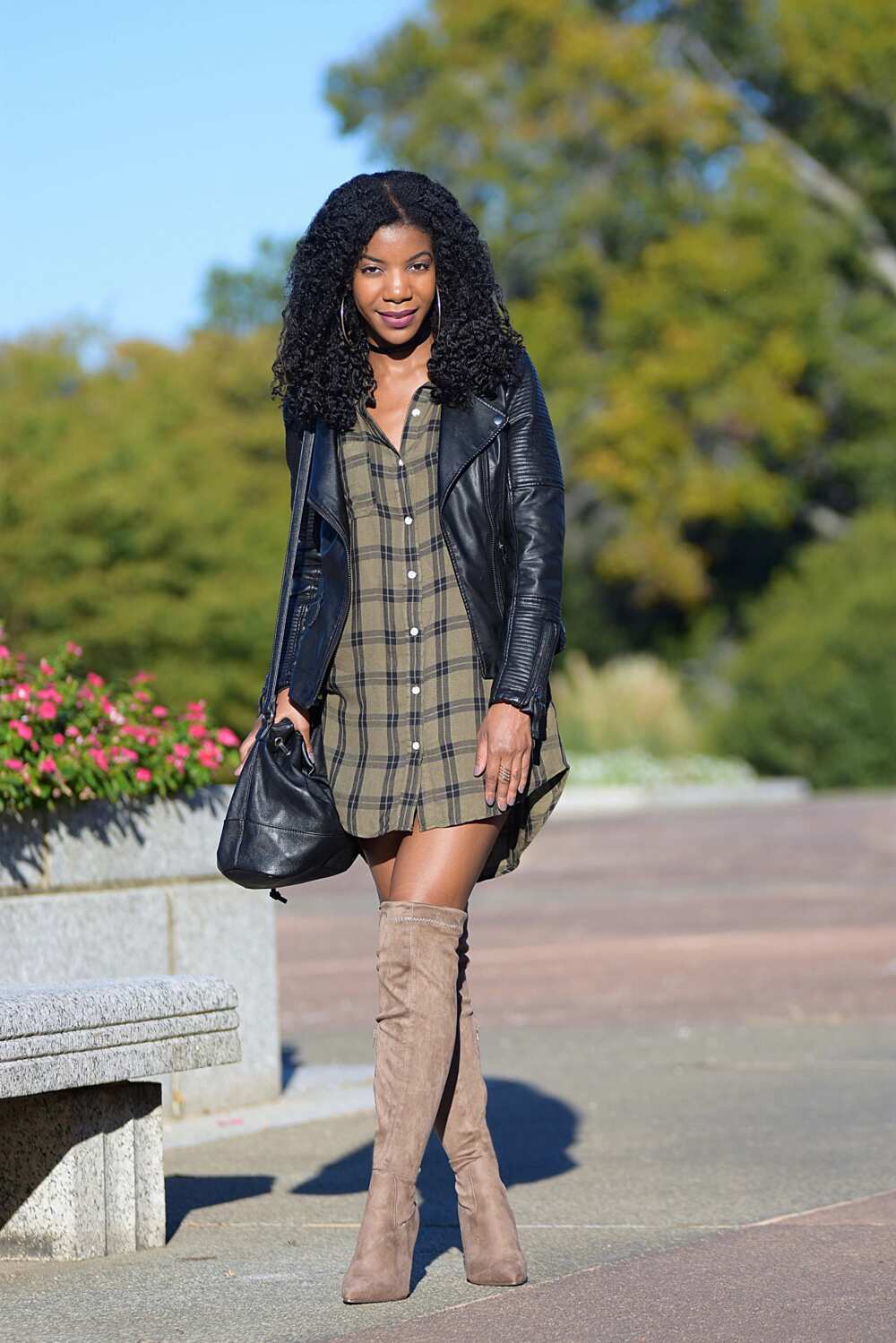 Experiment with jackets: jeans outerwear with the combination of sneakers look youthful and fresh.
Wearing light chiffon shirt dress with sport shoes creates an interesting contrast and feels super comfortable.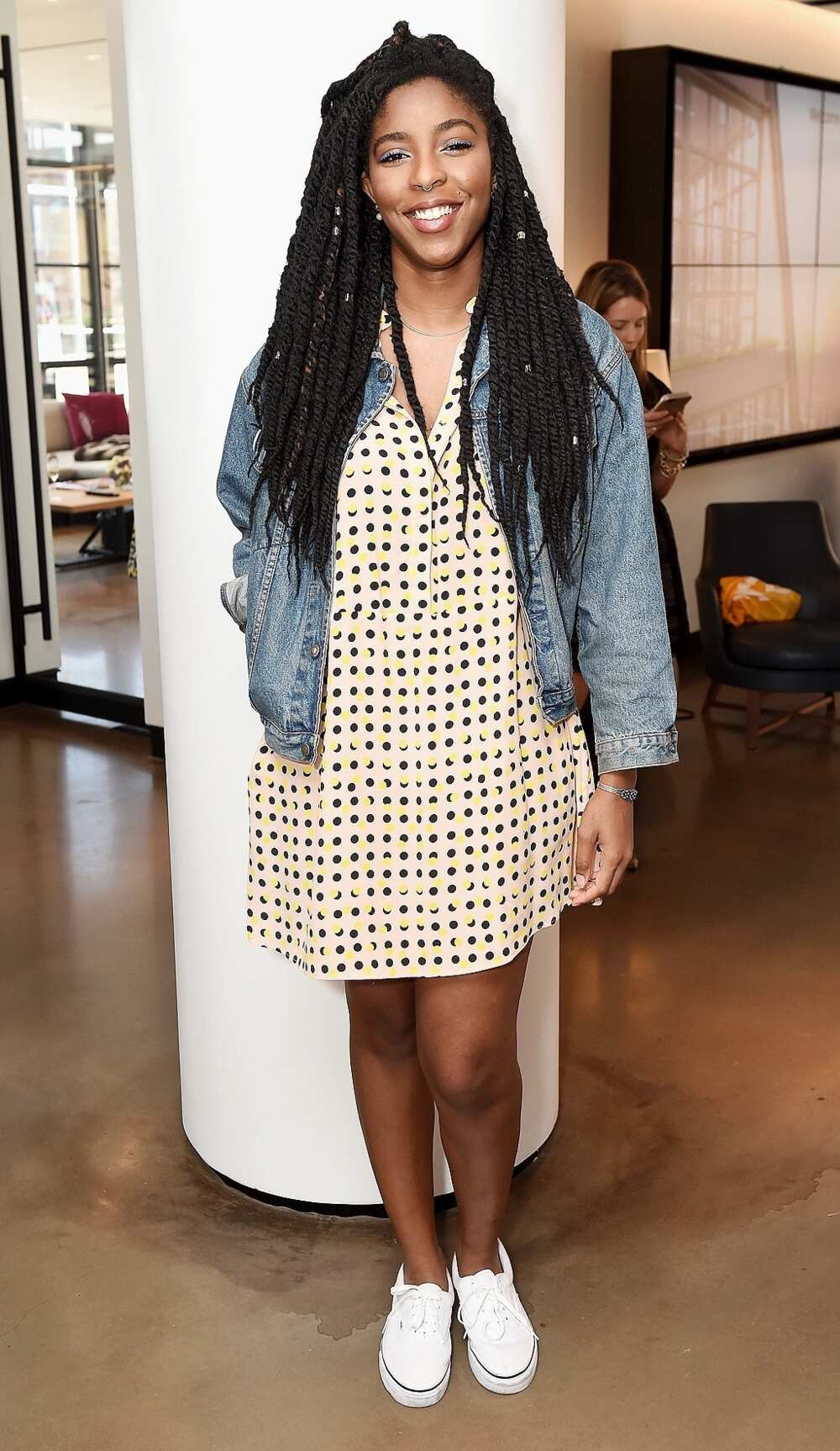 Wearing a dress with jeans? Why not? Especially, if it is a stylish shirt dress. Unbutton the bottom part and feel like in gorgeous dress with plume.
Mini chiffon shirt dresses for women can be also worn with leggings. Wear a mini skirt over the midi shirt dress as if it was a simple shirt.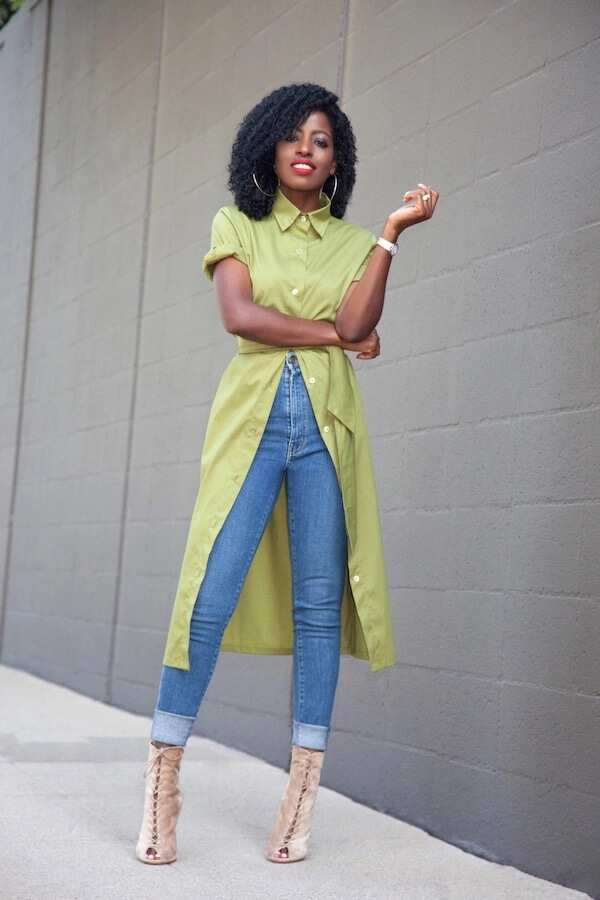 Now you know how to wear a shirt dress: with belts, heels, sneakers and jeans. Find your perfect style of shirt dress and go on your style experiments!
READ ALSO: Cool female old school dressing in Nigeria which are still relevant
Source: Legit.ng