Benefits of rice water for skin and hair
Rice water contains a huge amount of useful vitamins and minerals necessary to maintain the beauty and harmony of the body. So benefits of rice water or rice decoction has become very popular in recent years, because it is not only very good for skin and hair, but also very useful for health; for example, it helps with disorders such as diarrhea.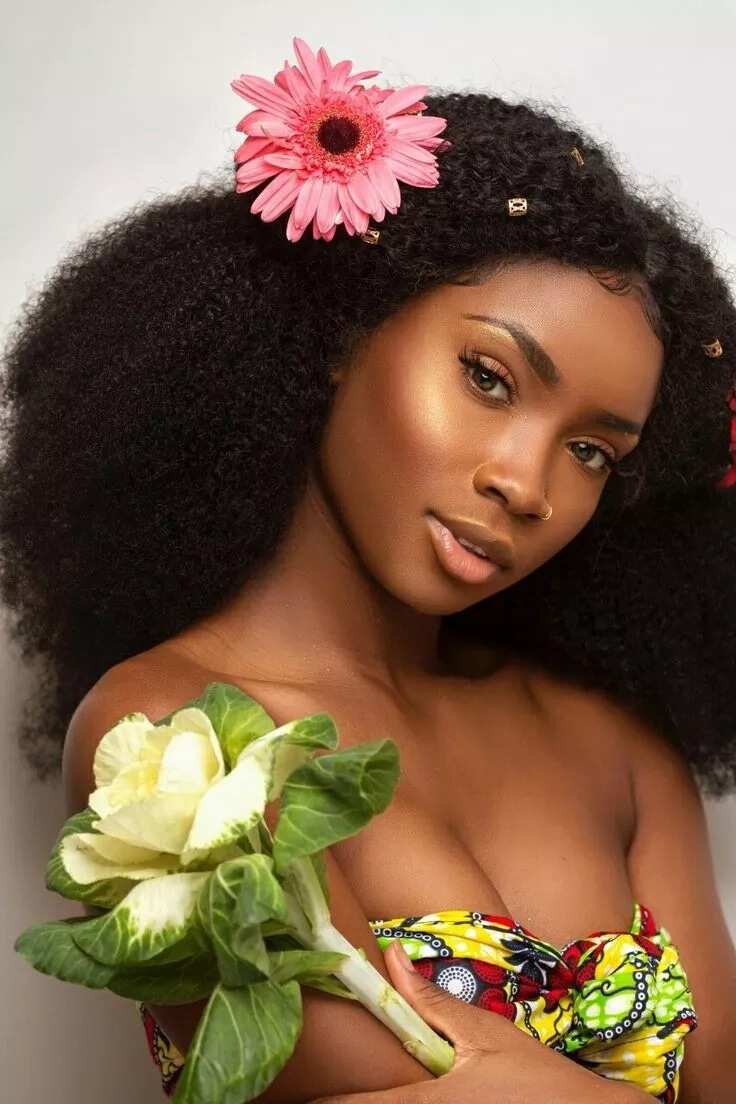 READ ALSO: Nigerian hairstyles for ladies
Benefits of rice water on your skin
Rice water is very useful for the skin of the face. It easily copes with greasy shine, enlarged pores, pimples, pigmented spots, moisturizes, softens and rejuvenates the skin. Rice water also helps to protect the skin from ultraviolet rays.
The easiest way to use rice water is as a means for washing face. To do this, moisten cotton pad in the rice water and wipe the face after removing the make-up.
For toning, narrowing the pores, as well as for skin rejuvenation, it is better to use rice water in the form of ice cubes. Just pour out the ice cream molds and put them in the freezer. Use ice every morning after washing.
Rice water has recommended itself and as a good wound-healing agent. It helps with burns, wounds and various skin diseases.
Benefits of rice water on natural hair
When you rinse you hair with rice water (after washing it), your hair becomes tougher, for styling it is a big plus. Hair shines, it becomes very strong, brittle. There is a decreased amount of hair falling out or broken on the comb. We recommend trying such rinses at least five times, in order to see the effect on your hair.
Over the centuries the secret of the luxurious hair of Asian girls was hidden for the European beauties. The modern beauty industry has adopted many secrets of Asian women and thanks to this, Japanese and Korean cosmetics are extremely popular. However, besides cosmetic products of industrial production, there are simple and affordable recipes for home cosmetics, which are not inferior to expensive ones at all.
Rice water for hair: review
One such secret means is rice water. It has long been used by Asian women to care for their luxurious hair. What is the uniqueness of rice water and why is it better than all kinds of shampoos and hair balms? Rice water for hair is comparable in action to an expensive conditioner. It helps to strengthen the curls, gives them shine and a healthy appearance. It also:
softens the skin and hair;
improves hair structure;
protects hair from stresses - the effects of negative natural factors and aggressive waste products and procedures;
restores the cellular balance;
restores hair elasticity and natural shine, increases their strength.
Rice water differs according to the method of preparation and concentration level. Home cosmetology uses water after soaking rice, a thick rice broth and fermented rice water. The main components in all cases are the same - it's rice and water. Consider ways to prepare this amazing product!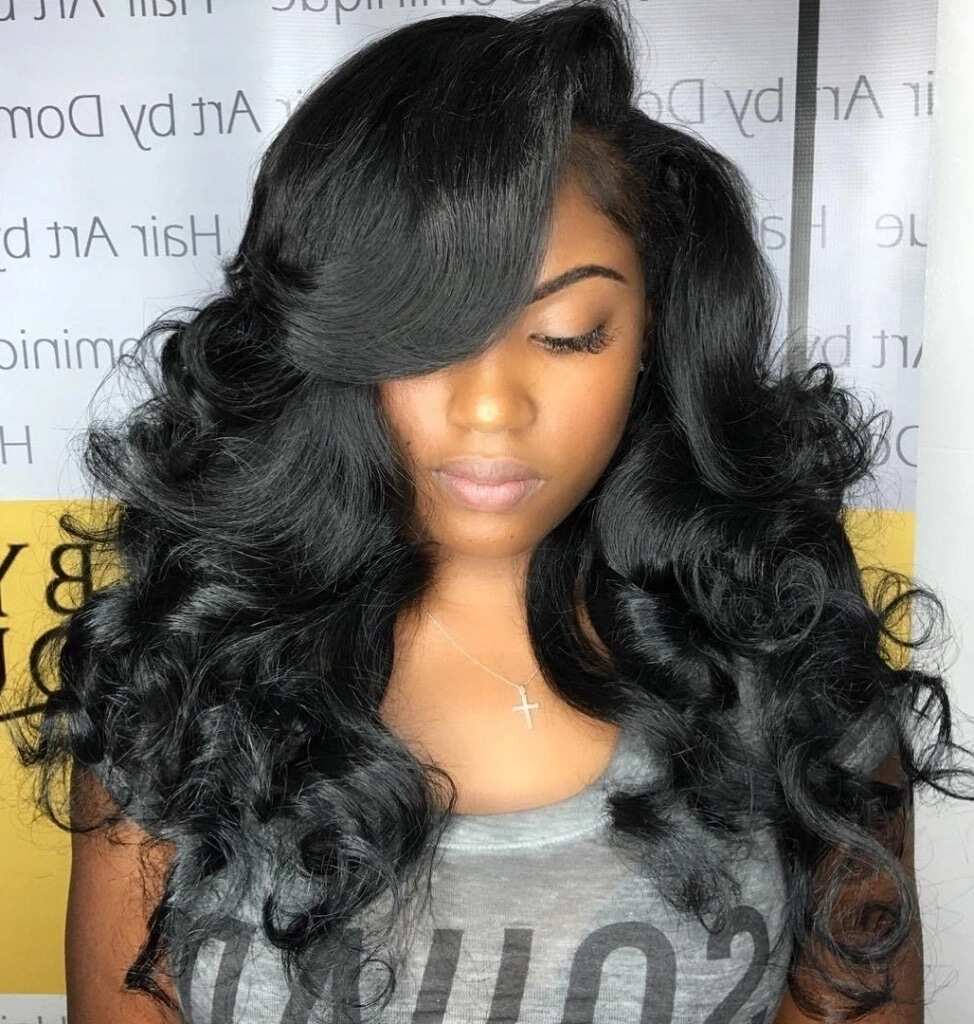 READ ALSO: How to soften natural hair without chemicals?
Rice water for hair without cooking
Rinse rice (1 cup) with two glasses of cold water.
Leave to stand for 1 hour and mix thoroughly.
Throw the rice in a colander, and collect the liquid in a separate container.
For the hair, you cook water in this way - it's the easiest and does not require much time and effort. And if you use high-quality brown rice in order to make this water, your hair will definitely say 'thank you'.
Rice broth for hair
1 cup of washed rice is poured into boiling water (3 cups).
Cook with stirring for 10 minutes.
Throw the rice in a colander, and collect the liquid separately.
The resulting broth can be stored in the refrigerator without losing its beneficial properties for up to five days.
How can you use fermented rice water?
Fermented water, which the Asian beauties drink in a special way, is a liquid with amazing properties. It contains antioxidants, minerals and vitamins - a mass of nutrients that have a beneficial effect on hair growth and their condition. How to cook fermented rice water? It's very simple, let's look at the main stages of this process:
Boil 100 grams of rice in 1 liter of water.
Throw rice in a colander, and collect the broth in a separate container.
Cover the container with rice decoction lid and leave to ferment in a room with medium temperature for 1 to 2 days.
Use the resulting liquid for hair care, store it in the refrigerator.
Use fermented water for washing and rinsing hair. If it is too thick, you can add a little warm water. To give the liquid a pleasant aroma, add 2-3 drops of essential oil to your taste.
Such fermented rice water is used instead of a tonic for the face. Here in such a simple way at home, you can get a powerful antioxidant. In addition to vitamins, minerals and enzymes, there is one more unique substance - Pietra. This substance has an anti-aging effect. It promotes the restoration of damaged cells that underwent age-related changes.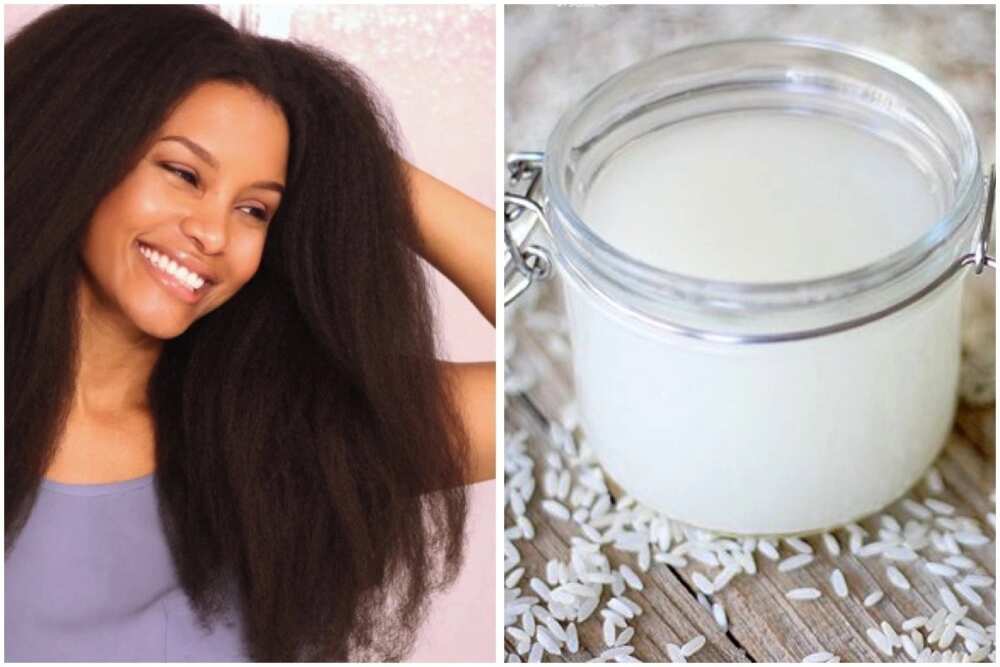 READ ALSO: How to wash human hair extensions and wigs?
How to use rice water for hair
As a shampoo. Use rice water while washing hair. You may add a little rice flour into the liquid.
As a styling product. If you want your hair be easily styled, you need to apply a little rice water along its entire length. Strands will be soft and silky.
As a conditioner. Finish washing the hair with rice water rinsing. So you will accelerate its growth and improve the overall condition. It is recommended to massage the scalp during rinsing for at least 4 minutes.
Regular application of rice water will allow even weak and thin hair become strong and obedient. Hair will grow faster and fall out less, problems related to scalp will disappear.
Now you know how to use rice water, which of these methods will you try?
READ ALSO: Ghana weaving shuku styles
Source: Legit