Priyanka Chopra movies and TV shows
Now that Priyanka Chopra is the talk of the town these days, with her engagement and international success, lots of fans are interested in Knowing more about her. Check out list of Priyanka Chopra movies and TV shows with ratings.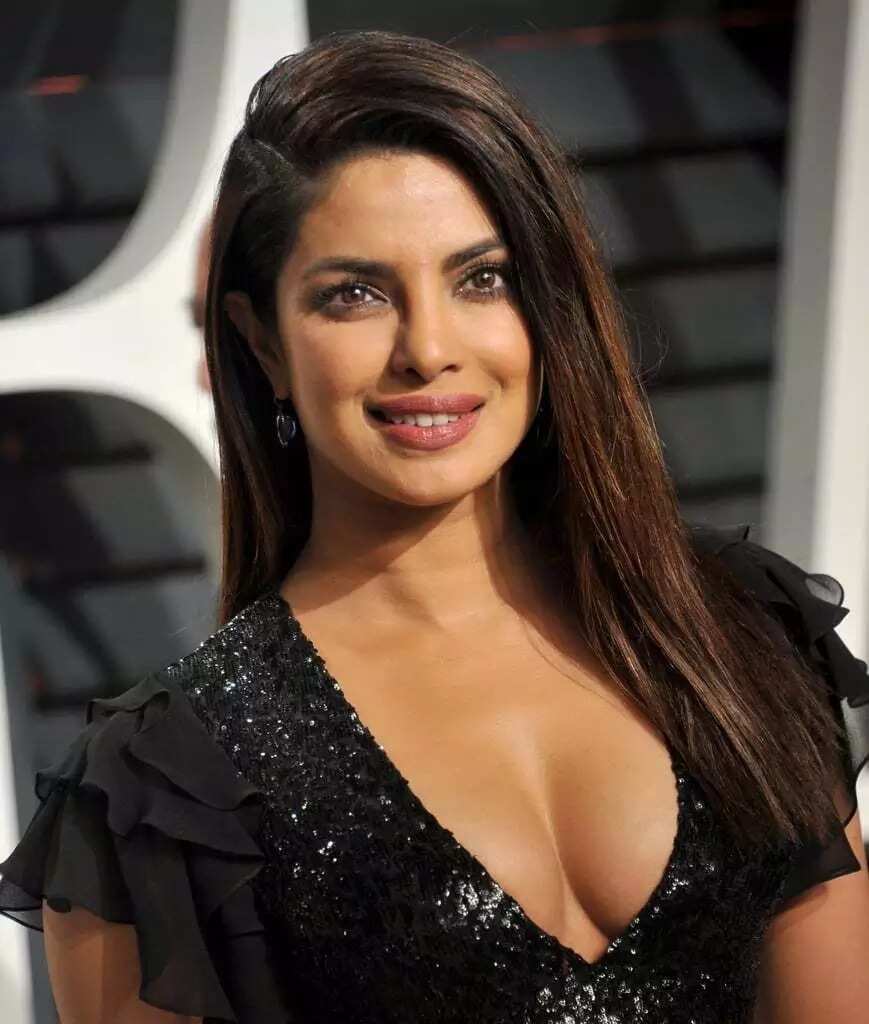 Filmography of Priyanka Chopra
Priyanka Chopra biography is full of movies, TV shows, appearances and upcoming projects. Taking into account that Priyanka Chopra's age is only 36 and she has been acting since 2000, it is mind-blowing that she has already starred in over 50 movies.
That said, not all of them are big hits, as you will be able to see from their ratings (courtesy of IMDb). Here are all the feature-length movies and TV shows Priyanka Chopra starred in (upcoming projects not included):
Thamizhan (5.4, 2002)
The Hero: Love Story of a Spy (5.2, 2003)
Andaaz (5.6, 2003)
Plan (4.2, 2004)
Kismat (3.8, 2004)
Asambhav (3.5, 2004)
Mujhse Shaadi Karogi (6.8, 2004)
Aitraaz (6.8, 2004)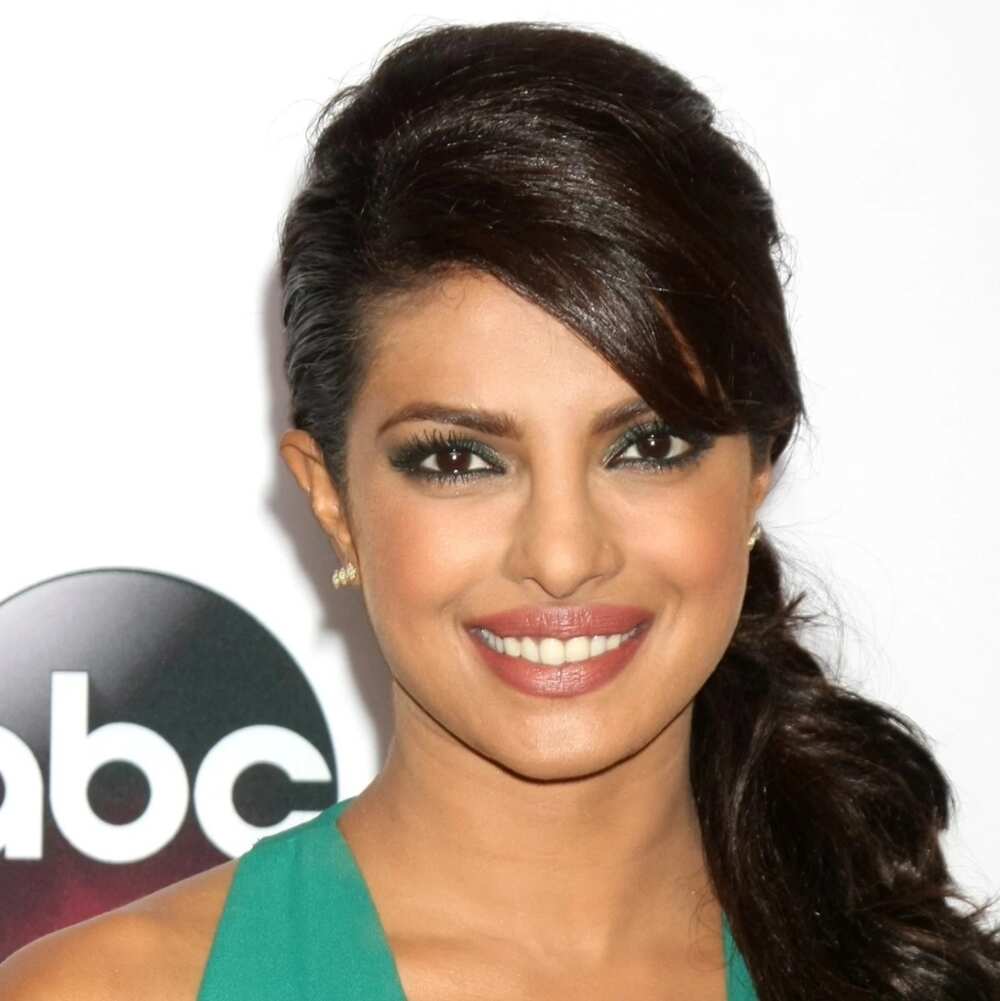 Blackmail (4.2, 2005)
Karam (5.6, 2005)
Waqt: The Race Against Time (7.0, 2005)
Yakeen (5.2, 2005)
A Sublime Love Story: Barsaat (4.1, 2005)
Bluffmaster! (6.7, 2005)
Taxi No. 9 2 11: Nau Do Gyarah (7.3, 2006)
36 China Town (5.6, 2006)
Alag: He Is Different.... He Is Alone... (4.1, 2006)
Krrish (6.4, 2006)
Aap Ki Khatir (3.6, 2006)
Don (7.2, 2006)
Salaam-E-Ishq (5.2, 2007)
Big Brother (3.9, 2007)
My Name Is Anthony Gonsalves (3.8, 2008)
Love Story 2050 (2.6, 2008);
God Tussi Great Ho (3.6, 2008)
Chamku (4.2, 2008)
The Legend of Drona (2.1, 2008)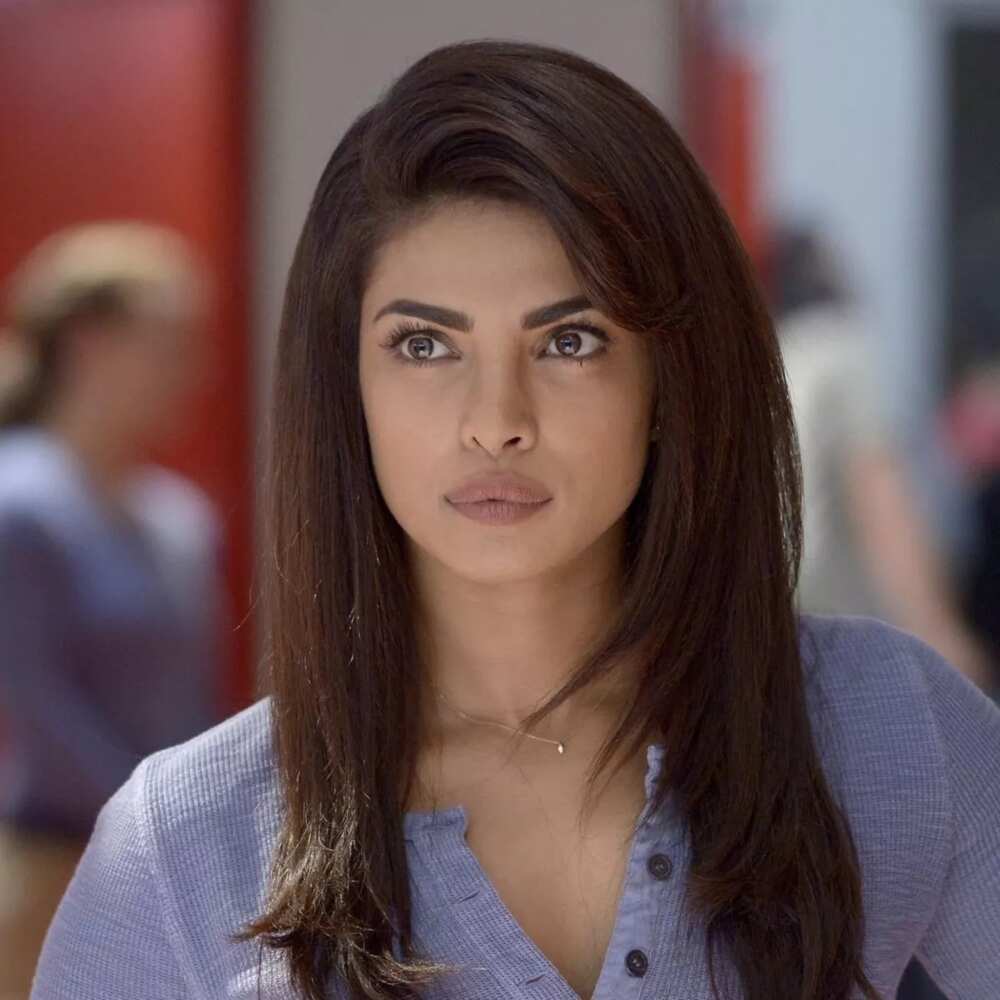 Fashion (7.0, 2008)
Dostana (6.5, 2008)
Kaminey (7.4, 2009)
What's Your Raashee? (4.7, 2009)
Pyaar Impossible! (4.7, 2010)
Jaane Kahan Se Aayi Hai (4.0, 2010)
Anjaana Anjaani (5.8, 2010)
7 Khoon Maaf (6.1, 2011)
Ra.One (4.8, 2011)
Don 2 (7.1, 2011)
Agneepath (7.0, 2012)
Teri Meri Kahaani (4.8, 2012)
Barfi! (8.1, 2012)
Deewana Main Deewana (2.8, 2013)
Shootout at Wadala (5.9, 2013)
Planes (5.7, 2013)
Zanjeer (3.3, 2013)
Toofan (3.0, 2013)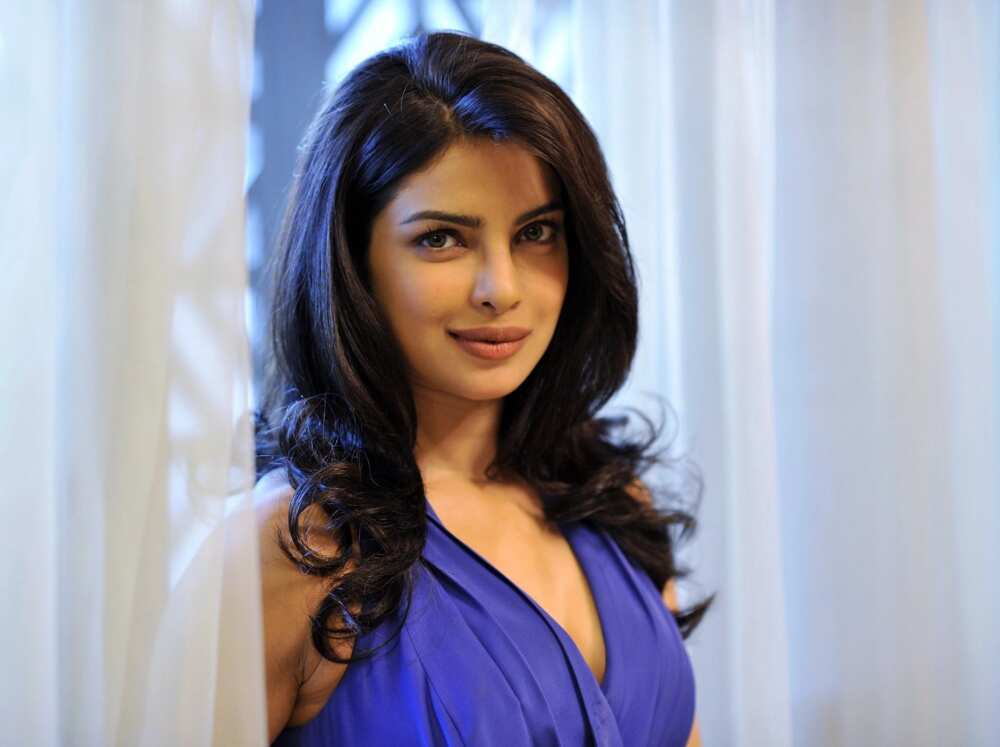 READ ALSO: Amitabh Bachchan son and daughter
Krrish 3 (5.3, 2013);
Goliyon Ki Rasleela Ram-Leela (6.4, 2013);
Gunday (2.1, 2014);
Mary Kom (6.8, 2014);
Dil Dhadakne Do (6.8, 2015);
Bajirao Mastani (7.2, 2015);
Jai Gangaajal (5.7, 2016);
Baywatch (5.6, 2017)
A Kid Like Jake (5.0, 2018)
Quantico (6.7, 2015-2018).
As you can see, despite being in quite a lot of mediocre, Priyanka Chopra has managed to gain international recognition and land some memorable roles. With this list, you can see which movies you should watch.
Author's favourite Priyanka Chopra movies: top 3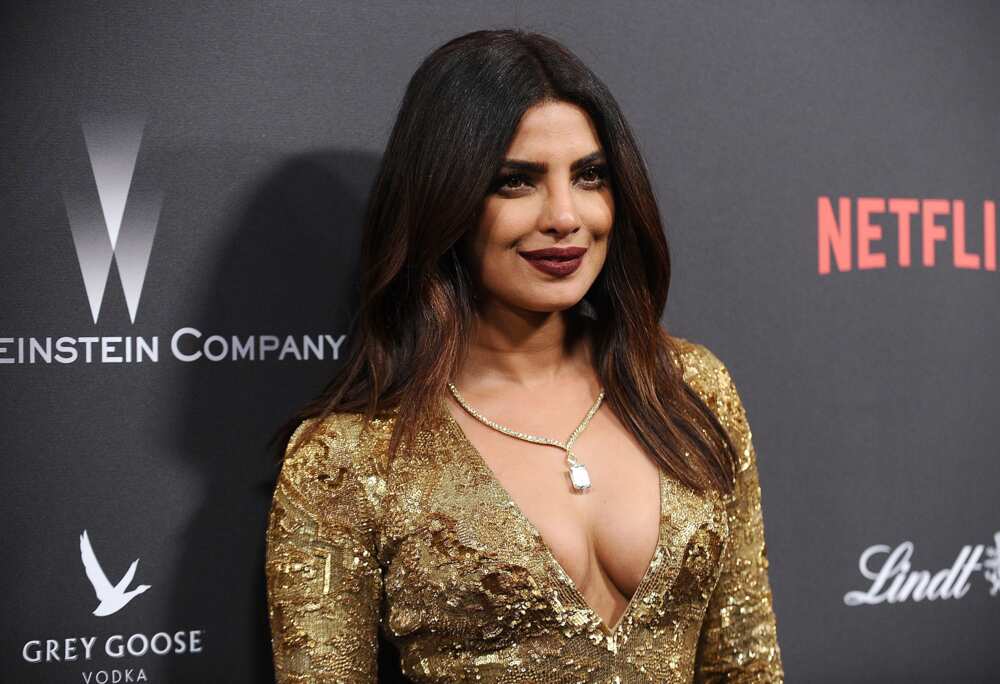 READ ALSO: 10 best action movies of all time 10 best action movies of all time
Now, we could not just let you go with just a list of Priyanka's movies. As a little bonus, we want to share our top three favourite movies she has starred in to date. Keep in mind, however, that this is a personal opinion, and you do not have to agree with it. That said, here are our favourite movies with Priyanka Chopra:
Agneepath (2012)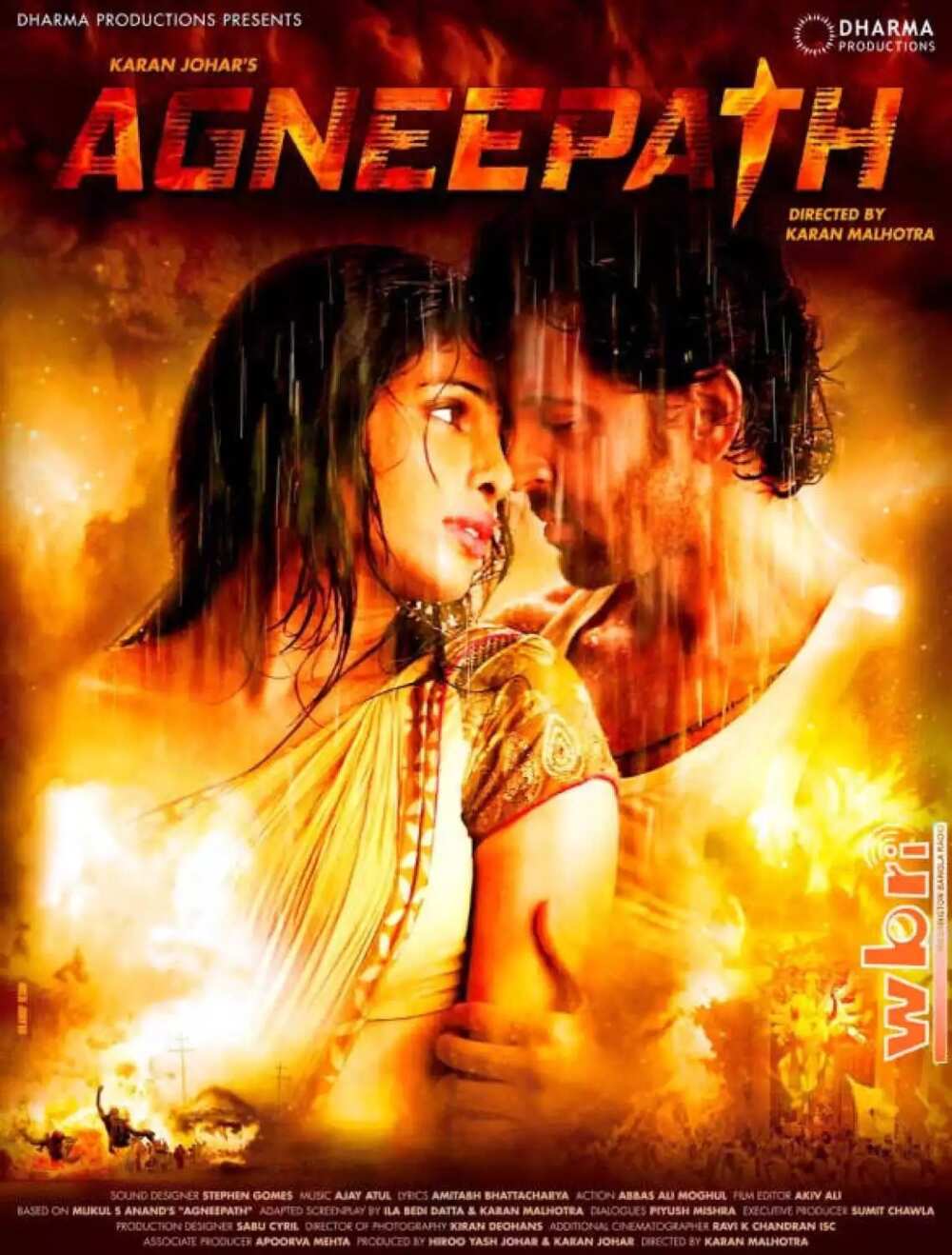 In this action drama by Karan Malhotra, Priyanka plays Kaali Gawde, a chatty love interest of the main character by the name of Vijay Deenanath Chauhan (played by the handsome Hrithik Roshan). This movie made us feel more than we signed up for, as it is a very dramatic revenge story filled with danger, as well as and love, both romantic and familial.
Even though Priyanka is played a supporting role in a male-dominated film, she still manages to shine through, portraying the image of unconditional love and devotion. Her character is able to smile even in the darkest situations. We do not want to spoil too much of the movie, but make sure you have some handkerchiefs ready, as it is very emotional.
Barfi! (2012)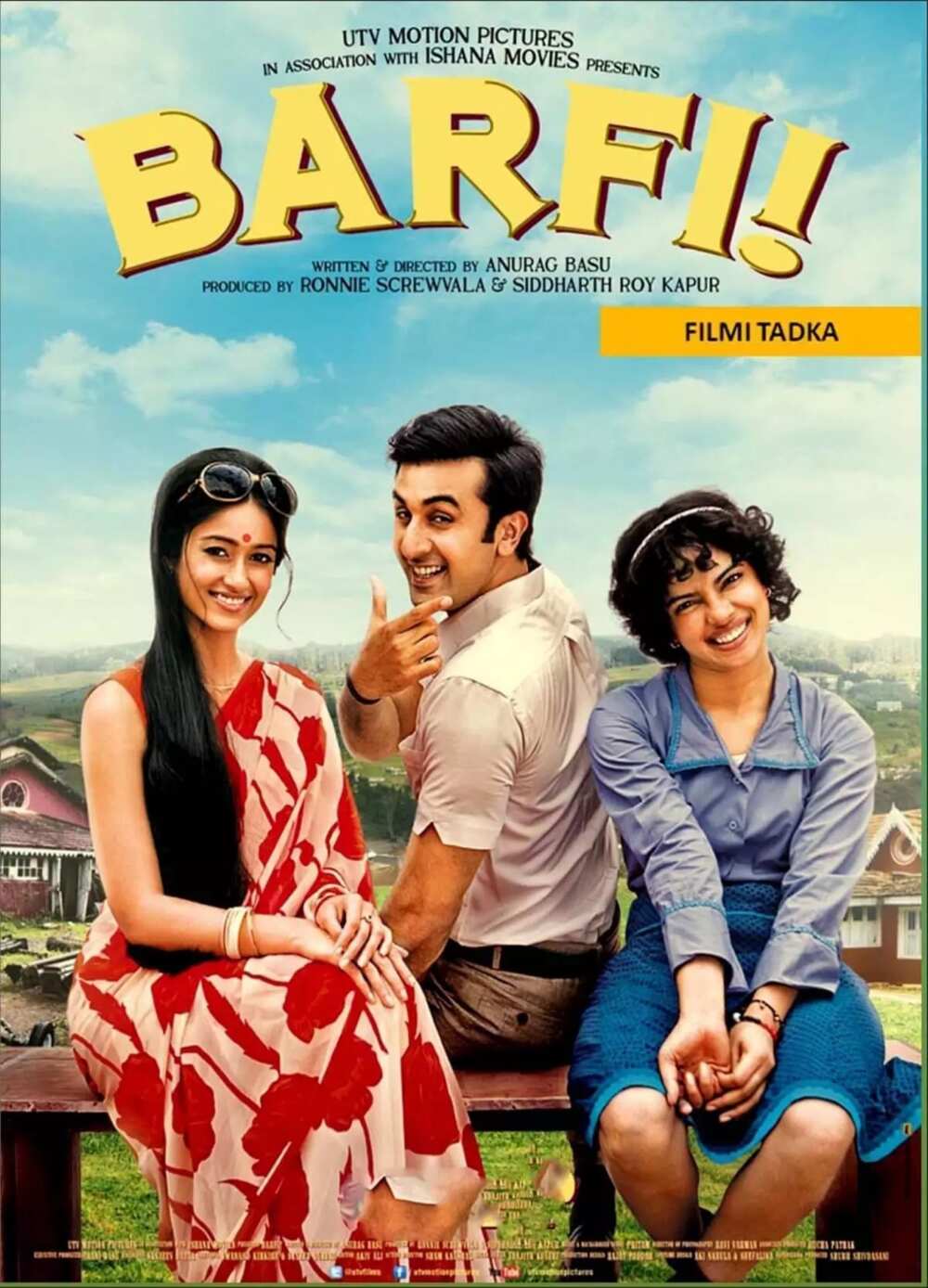 READ ALSO: Priyanka Chopra biography
2012 must have been a good year for Priyanka, as, apart from starring in Agneepath, she also starred in the award winning film Barfi! (directed by Anurag Basu). In this comedy-drama, she played Jhilmil Chatterjee, an autistic girl who is a childhood friend and later a love interest of the main character Barfi played by the amazing Ranbir Kapoor.
Once again, Priyanka's character stole the show, despite not being in every scene. She gave one of her best performances in this movie, proving that she is not just a pretty face, but also an extremely talented actress. Her performance as Jhilmil brought her numerous awards and accolades, making it one of her most successful roles to date.
Bajirao Mastani (2015)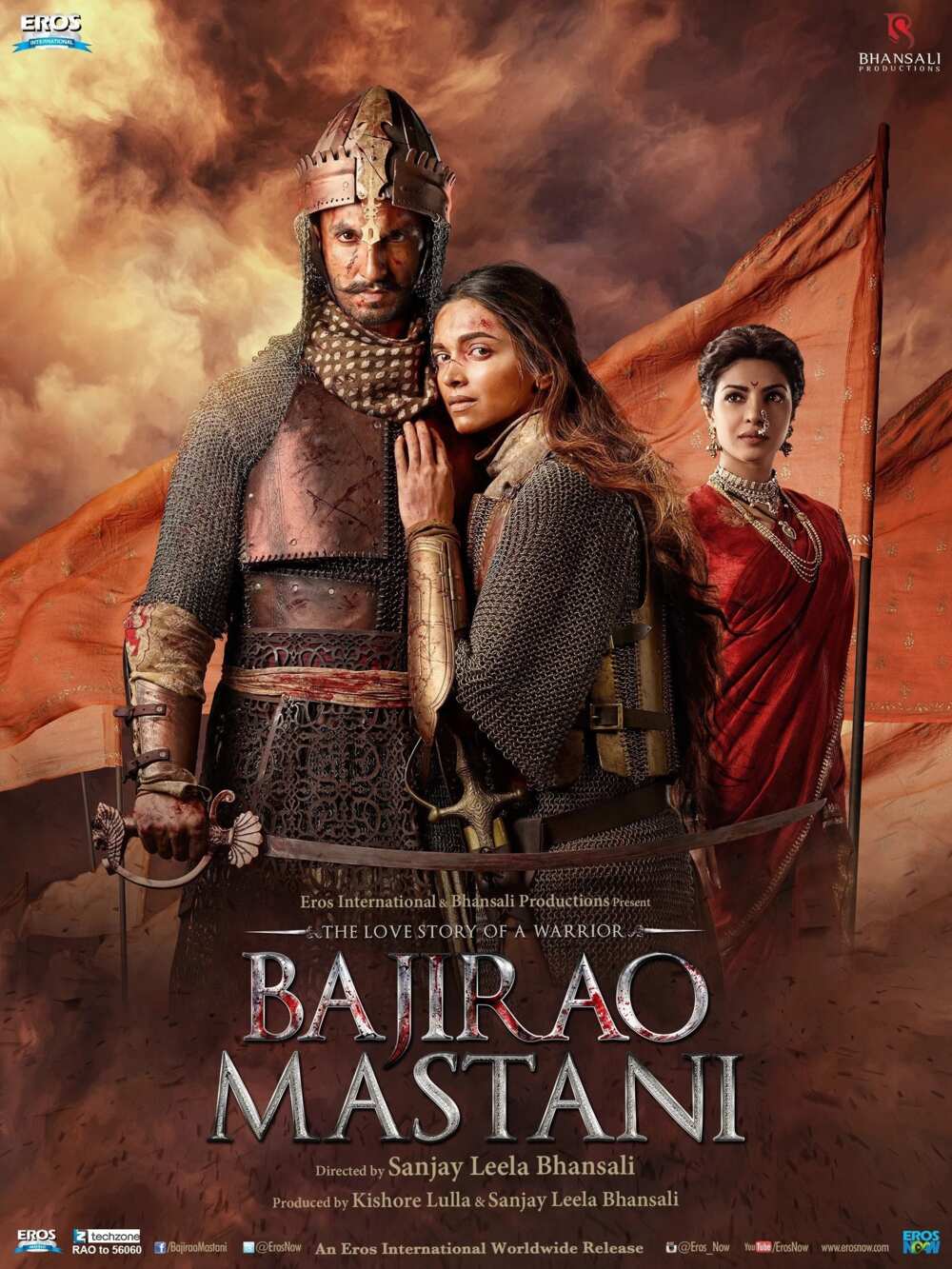 If you love visually stunning movies, then you will understand why this film is among our top three. Directed by the talented Sanjay Leela Bhansali, it is an epic historical romance, a tale of love and betrayal. In this movie, Priyanka plays Kashibai the wife of Maratha general Bajirao (played by the incredible Ranveer Singh), a man who fell in love with the princess of Bundelkhand Mastani (played by the wonderful Deepika Padukone).
Chopra's performance in Bajirao Mastani earned her several awards and for a good reason. She portrayed the conflicting feelings of her character brilliantly and the music numbers she was a part of were breathtakingly beautiful. So if you have 3+ hours to spare, we definitely recommend this movie.
Priyanka Chopra is a very talented actress who has had her fair share of unmemorable flicks, but even in those movies she shines like a star that she is. And now we will be off to re-watch Bajirao Mastani for the 100th time :)
READ ALSO: Best sites to download Nollywood movies
Source: Legit.ng