- Manchester United star Paul Pogba enjoys summer holiday in Los Angeles with babes in swimming trunks
- He is joined by fellow Red Devils teammate Maroune Fellaini among others
- The French star might not be available for his club in their opening Premier League clash
- Meanwhile Jose Mourinho has sent a plea to all his players to cut short their holidays and join the team for the preseason preparation
Paul Pogba doesn't seem ready to join his Manchester United teammates as the World Cup winning midfielder is still partying with babes, balloons and shisha pipes while holiday in the United States.
The 25-year-old inspired his French national team to win their second World Cup title after beating Croatia 4-2 in the final of the 2018 edition of the championship in Russia.
He along with other players that reached an advanced stage at this summer's global football event are still on holidays while their teammates have commences preseason preparations.
READ ALSO: Chelsea set to battle Arsenal for the signature of Real Madrid ace Kovacic
And the Red Devils manager Jose Mourinho has sent a plea to his key players to return early having been beaten 4-1 by Liverpool in the International Champions Cup tourney.
The former Juventus star remains in Los Angeles as he parties hard with his mates with a balloon hanging out of his mouth.
Also in company of Pogba was his team-mate Marouane Fellaini as the Belgium international was welcomed by being picked up and launched into the swimming pool.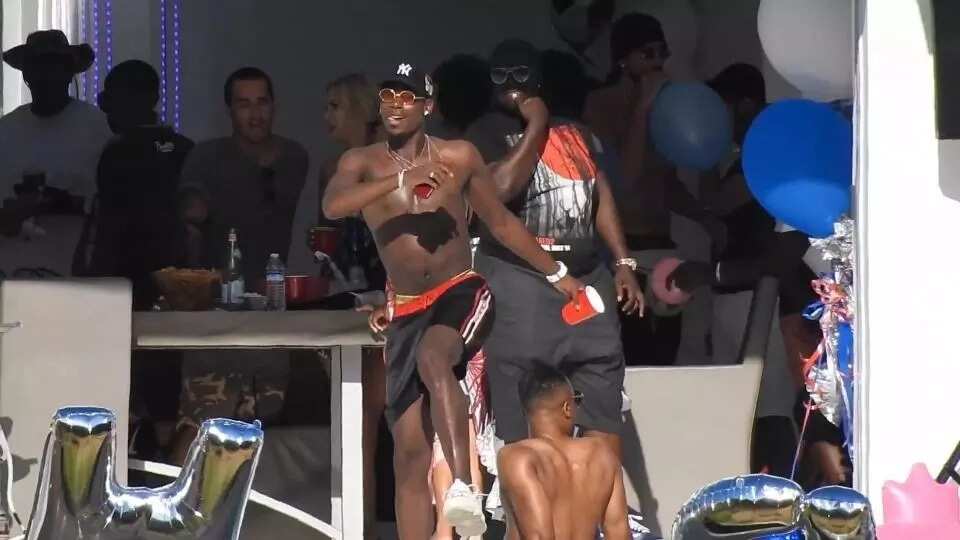 His international compatriot and Pamela Anderson's fiancee Adil Rami was right in the middle of the bash as women in swimming trunk showed off their moves.
Pogba even worked up a sweat and couldn't resist somersaulting into the pool.
Mourinho is likely to get angry at the player following his side's struggles during preseason tour in the United States.
"I hope somebody wants to do what Marcus Rashford and Phil Jones decided to do, which is to be back a little bit earlier to try to help the team because for the beginning of the season we are going to be in trouble." United manager said.
He has already hit out at Anthony Martial for not returning to the side following the birth of his son.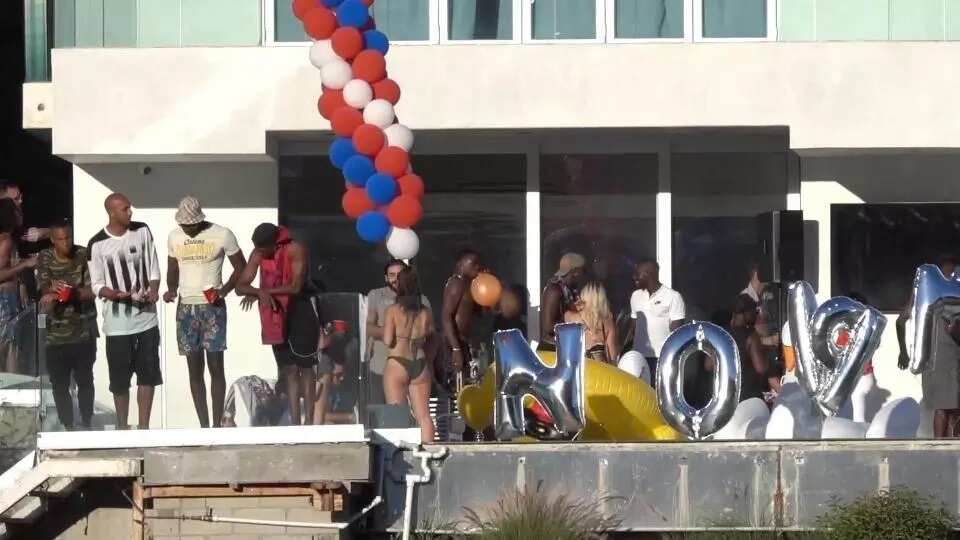 Mourinho admitted he couldn't stand in Martial's way when he decided to leave, but admitted his frustration after the 4-1 defeat by Liverpool.
The Manchester United boss said: "He has the baby and after the baby is born - beautiful baby, full of health, thank god.
"He should be here, and he is not here."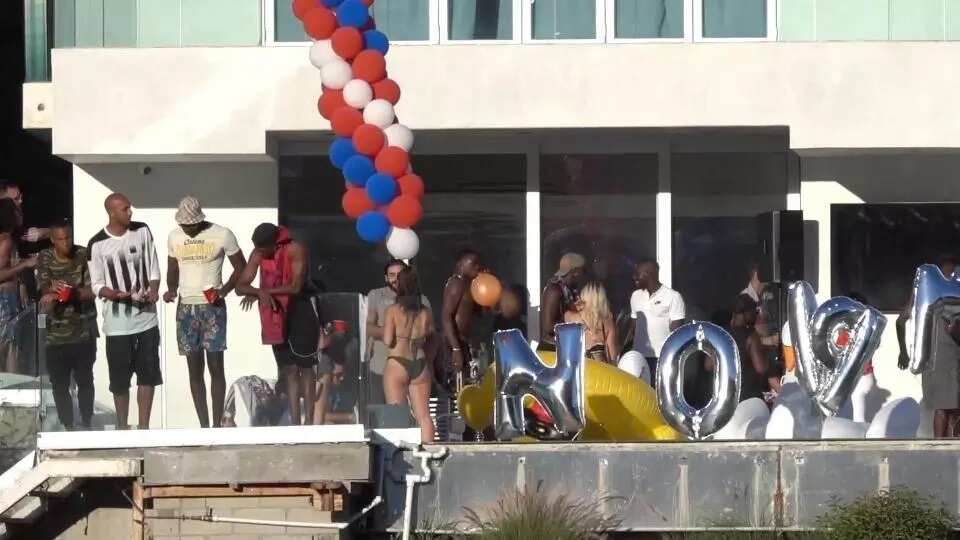 Legit.ng previously reported that La Liga giants Real Madrid are plotting over £120 million summer transfer move for Manchester United superstar Paul Pogba.
The 24-year-old Frenchman rejoined the Red Devils in the then world-record fee in the range of £89 million in 2016 in a five-year deal.
But the Champions League defending champions will be hoping they can land the midfielder this time having missed out from securing his signature while at Juventus few seasons back.
John Mikel Obi's Father Was Kidnapped! - Legit.ng TV
Source: Legit.ng