There are a million things that make it to the history books and solely because they are rare occasions that need to be remembered for thousands of years.
Simi and Lagbaja are two musicians who will easily make it to the special books and be remembered for their talent and uniqueness in a thousand years but what happens when these two come together to put up a show? You got it right! Magic!
Simi and Lagbaja, on July 29, brought Abuja to a standstill at the Johnnie, Jazz & Whisky event with their brilliant performances. While Simi took the audience places with her impeccable vocals, Lagbaja, redefined entertainment and made the kind of music gods should hear.
Simply put: Simi is a talented songbird. Lagbaja is a music genius and one of the greatest performers to ever walk the face of the earth. You can take that to the bank.
READ ALSO: Davido seen drifting in his brand new Bentley Bentayga
When these two decided to sing Lagbaja's Far Away hit song together on stage, the audience immediately knew they were in for a treat but one thing warmed the hearts of all who were present at the private party.
As Simi mounted the stage in an eye-catching lacey, pink outfit, she paid homage to the great Lagbaja as she knelt before him. The maestro returned the honour and knelt with her as they hugged. Every African understands the value of respect and these two won the hearts of the audience even before they started singing.
Such lovely performance. Anyone who attended would describe it as a world-class experience.
Some other famous faces graced the event and all looked to be having the time of their lives at the stylish party.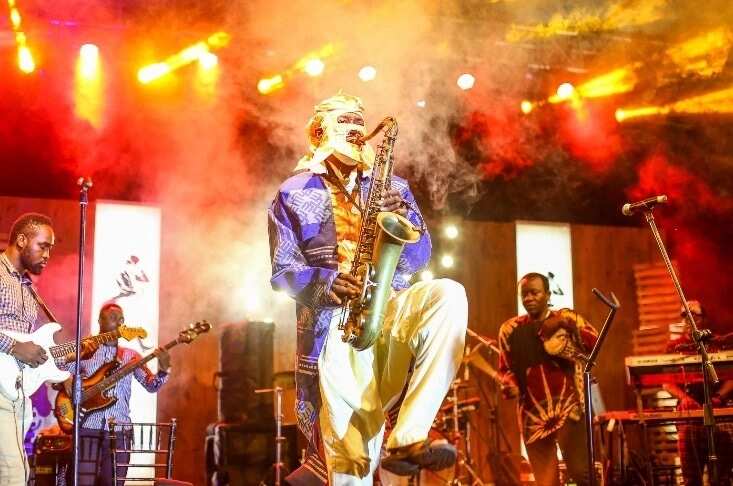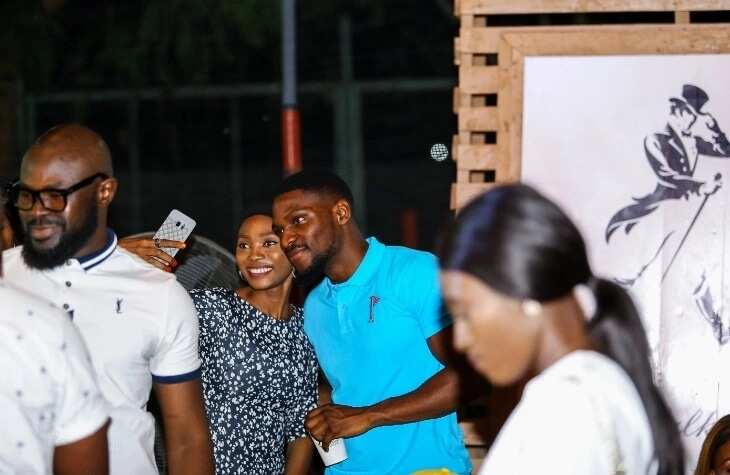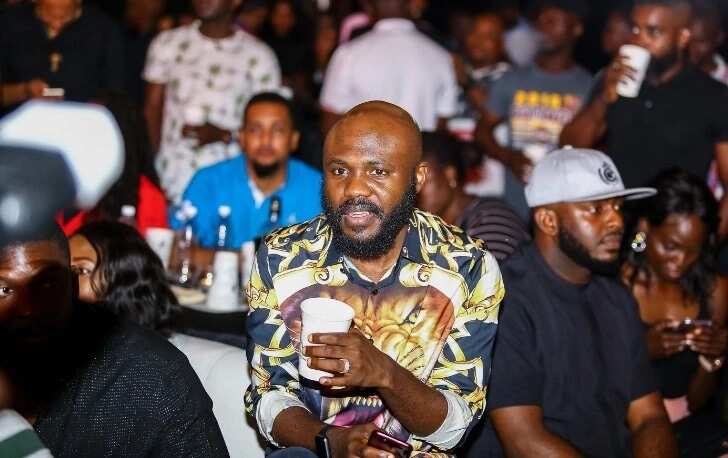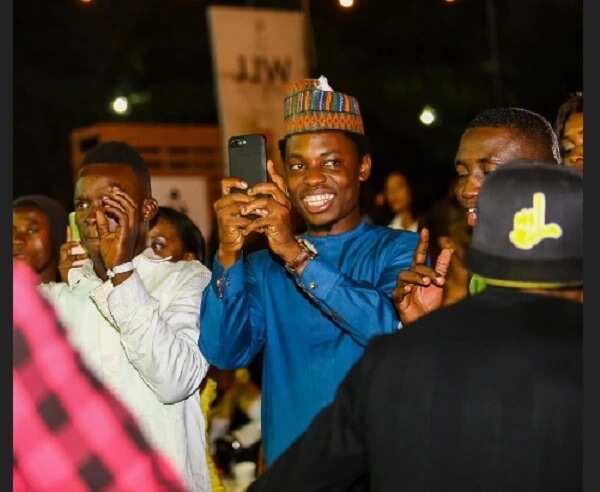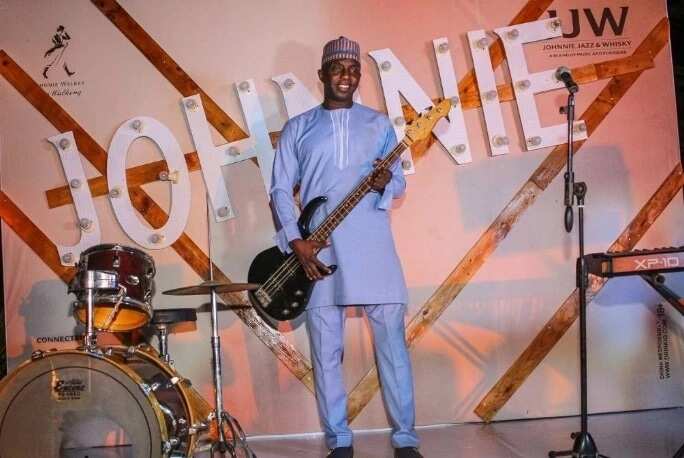 Meanwhile, just recently, Simi grabbed the attention of social media users when she showed off her bosom in a stylish ankara dress.
PAY ATTENTION: Read best news on Nigeria's #1 news app
Nigeria Celebrities: How Much Do They Spend On Luxury Life? on Legit.ng TV
Source: Legit.ng