- The Itakpe-Ajaokuta-Warri rail line is nearing its completion
- According to the minister of transportation, Rotimi Amaechi, the government was not under pressure to deliver the project before the 2019 elections
- The project is the longest standard gauge in Nigeria with 302 kilometers
Minister of transportation, Rotimi Amaechi, has revealed that the Itakpe-Ajaokuta-Warri rail line is "already between 70% to 80% completed."
Amaechi made this known to journalists during a train ride and tour of the facility on Friday, July 27, from Itakpe, Kogi state to Agbor, Delta state.
"While we cannot be sure when this line would be commissioned by Mr President, as a result of the fact that the stations are not yet in place, we are happy that the line has been stabilised and we could commence activity on it by September after more test runs would have been carried out on it," the minister said.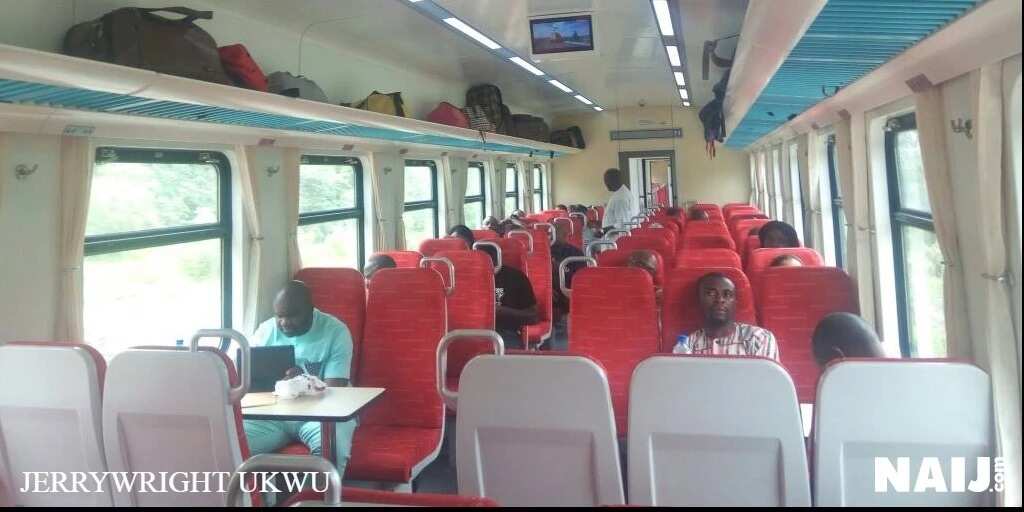 READ ALSO: President Buhari will definitely lose in Kano - Kwankwaso replies Amaechi
According to him, with the line in place, Nigerians would be able to commute freely between Warri and Abuja by rail as they can follow the rail line to Itakpe and link Abuja by road.
When asked by Legit.ng if the government was under pressure to deliver the project before the 2019 elections, Amaechi said no, adding that even though the project was supposed to be completed in 2019, his ministry and the contractor have a verbal agreement to finish the project towards the end of this year.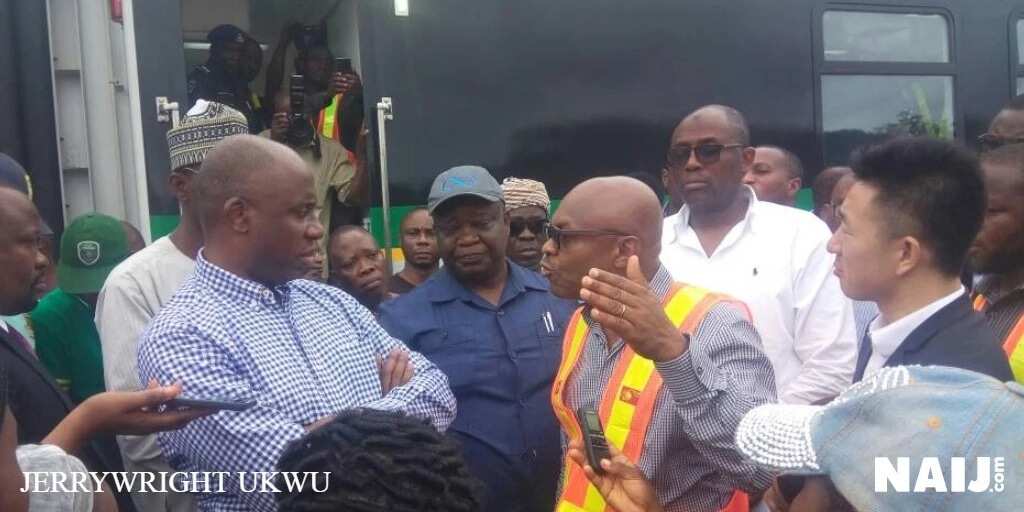 His words: "No, let's stop that basically if you want to address that you just address the fact that most of these projects have been there. When Nigerians put us under pressure, I asked a question 'what were the reactions of Nigerians when nobody was doing these.'
"If you see the files that the president has been pushing to complete every project that was started from Obasanjo, Yar'adua to Goodluck and to us. Other governments won't do that, they will start their own so that it will be remembered after them. This project we are completing has been there for 34 years."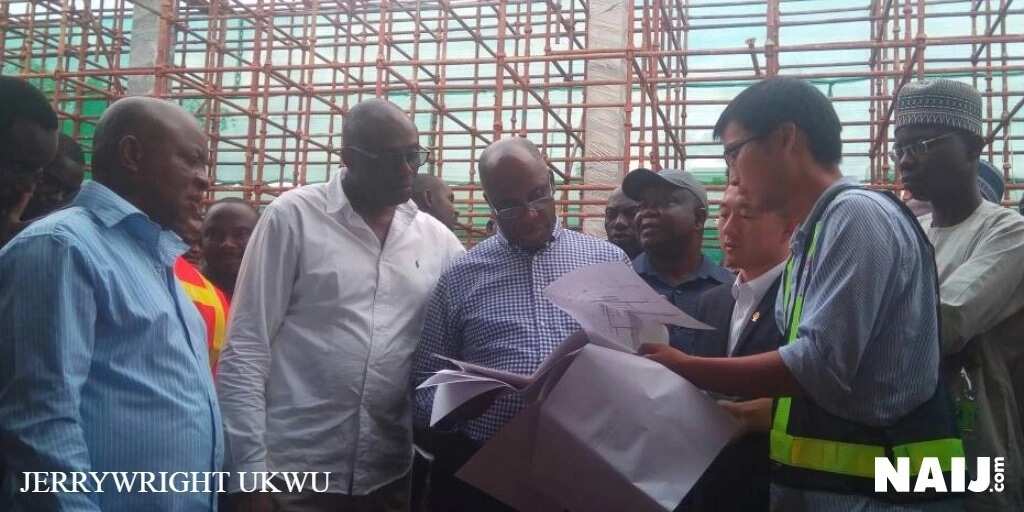 He also spoke on the federal government's efforts in ensuring that the project has been consistently funded.
Amaechi said: "What we have borrowed is $1.6 billion for railways. It for Lagos-Ibadan. The ministry is funding this (Itakpe-Warri). this contract is about a hundred and something million dollars to CCECC, what is CCECC is doing is that they vandalised from Itakpe to Ajaokuta. Haven't built this for 30-something years some criminals just went and vandalised, what we did was give them a contract not to only relay the tracks back to Ajaokuta but also do sidings.
"We are funding Abuja-Kaduna. In total, it will come down to a billion dollars. The Chinese government gave us $500 million and we are giving N500 million. We awarded a contract of $500 million for coaches the China Exem bank wanted to give us the money but the president turned it down and said we should fund it ourselves and we started funding it, $500 million to fund locomotives, the CCECC want to manufacture wagons, some of us think it will be Ajaokuta because of the iron ore."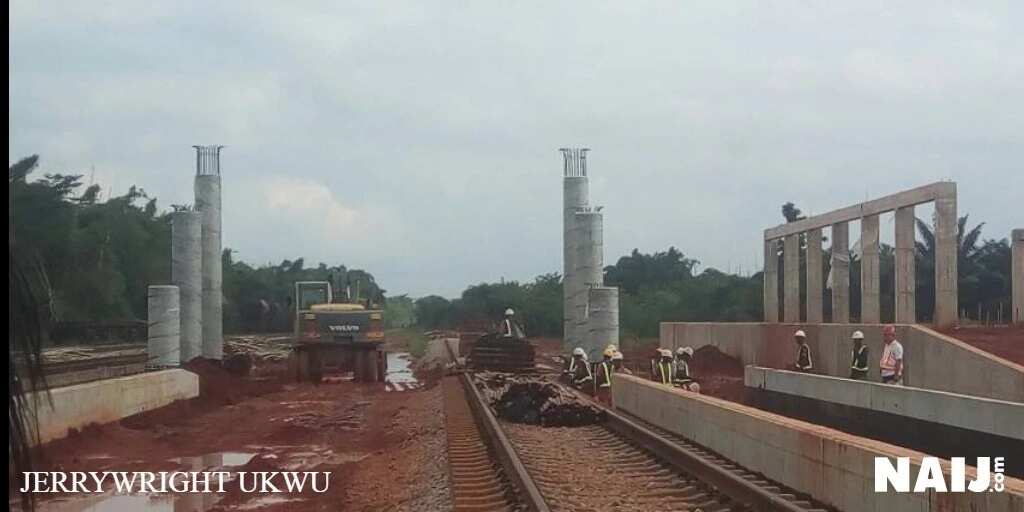 Legit.ng gathered that the project is the longest standard gauge in Nigeria with a stretch of 302 kilometers. Originally meant to be freight-only conveying iron ore from Itakpe to Ajaokuta and Alaja steel mills, it is now a passenger and freight rail with 12 stations, which are currently under construction.
The rail line involves completion of 12 modern stations with two to be located between Itakpe and Ajaokuta, and 10 between Ajaokuta and Warri. They are Itakpe station, Eganiy station and Adobe station, all located within Itakpe, and Ajaokuta station.
Others are; Itogbo, Agenebode, Uromi, Egehen, Igbanke, Agbor, Abraka, Okpara and Ujewu stations.
PAY ATTENTION: Install our latest app for Android, read best news on Nigeria's #1 news app
Other features of the project was the construction of a railway city, a facility yard among others. The project is been built by the China Civil Engineering Construction Corporation with support from Julius Berger.
President Buhari's Return Will Teach Nigerians Sense on Legit.ng TV