He became one of the most famous actors in Nollywood Yoruba genre. He has starred in over 100 films since his debut as an actor and now he is both a producer and director. Keep reading to know more interesting facts from actor Damola Olatunji biography.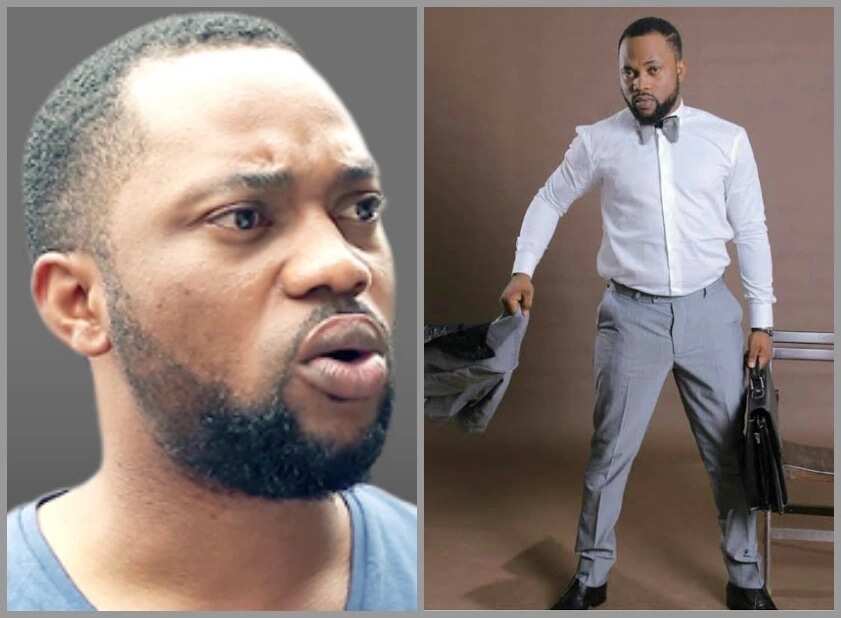 Damola Olatunji's biography in brief
Damola Olatunji history. Olatunji was born in Edo Agbo in Osun state and was the second child in a family of six children.
Damola Olatunji's age
The information about the age of the actor is a big secret for the public. Probably Damola Olatunji is not eager to disclose this information due to his personal reasons. Fans even do not even know the date of his birth to congratulate their favourite actor on his birthday. However, we hope that soon this will become open information.
READ ALSO: Richest male actors in Nigeria in 2018
Damola Olatunji's childhood
His father was a civil servant, and because of his work he could be away from home for weeks and return only for the weekend. Therefore, he was raised by his mother, Ajibola Anika Olantunji, who was a prophetess. He was brought up in rigour and remembered how his mother gave him advice about women and life in general. She told Damola that he should be very careful with women because they could turn his life into hell. She also said to him and his brothers that if one of them got a girl pregnant, they would have to drop out of school and raise a child.
Damola Olatunji said that firstly, his mother was sceptical of his acting jobn, but Damola promised his mother that he would never forget about the existence of God.
Damola Olatunji's education and beginning of his acting career
He always dreamed of becoming an engineer, so he studied electrical engineering at Yaba College in Lagos state. Over time, he changed his desire and in the state where he grew up, began to engage in other activities.
Later he joined the theater troupe, which performed on stage in church. Olatunji was inspired by his mentor, Yomi Fash-Lanso, who strongly supported him and encouraged in acting. Damola came to the center of attention after the role in the film "Ojo" (Rain). The film was directed by his mentor. After the role of Oho, he became a famous actor in Nollywood.
READ ALSO: Mike Ezuruonye's biography
Damola Olatunji's private life and family
Biography of Damola Olatunji wouldn't be full if we won't tell you about his personal life. Olatunji and his wife Raliat Olatunji met on set in 2014 and this meeting ignited passion in their hearts, after which they began to meet. It was rumoured that their meeting took place much earlier when the actor was still married to his first wife. Damola and Bukola starred in several films, and this only strengthened their romantic feelings.
Damola Olatunji's bio proves that long-distance relationships can weaken a marriage. The actor married his first wife in on the 8th of April 2013. His first wife is Raliat Olatunji, but sadly their marriage ended.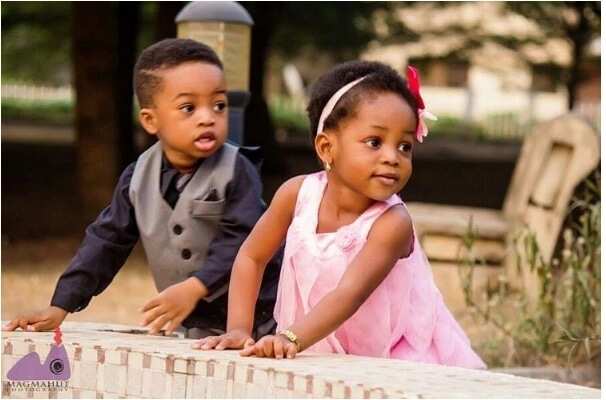 From the very beginning, the relationship between Damola and Bukola was kept secret but later became public property when Bukola became pregnant. Soon they legalized their union. In January 2015, in the USA hospital, Bukola gave birth to twins, the couple called them Kehinde and Taiwo.
READ ALSO: Damola Olatunji wife and children
We hope you have learned some interesting facts from the biography of the popular Nigerian actor Damola Olatunji. As you can see, very often the actors and actresses loved by millions come from usual families and have the same problems common Nigerian have.
READ ALSO: Bukky Ajayi biography and family