It appears that tribalism war will not come to an end soon in Nigeria. Over the years, there have been several attacks by the northerners and southerners but the war does not look like it will end soon.
A Northern man has taken to social media to reveal why he sacked his plumber. Identified as Muhammad Baba (@bmbazare) on Twitter, he added that he sacked the man because he is Yoruba man.
That was not all, he also advised his fellow northerners to stay away from southerners. He claime that if the southerners hate you they won't be scared of showing it.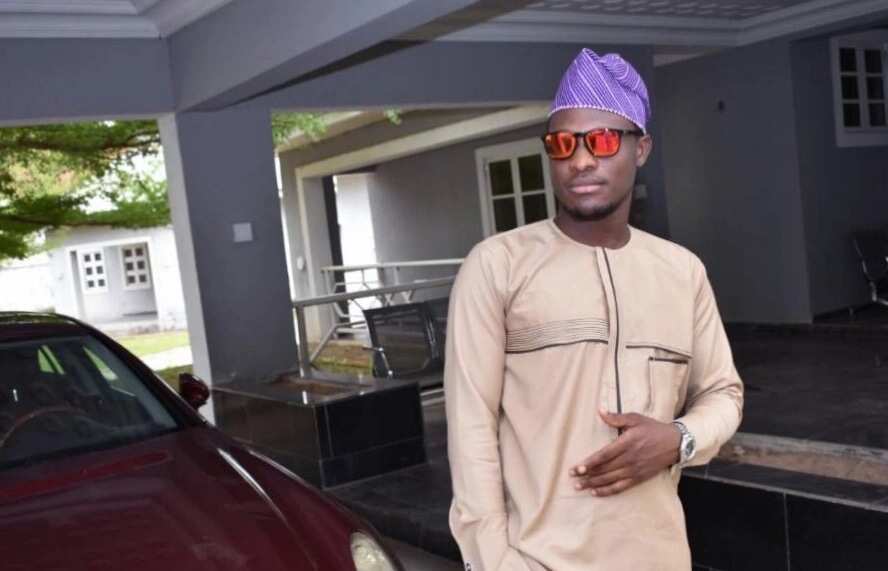 READ ALSO: Nigerian lady narrates how she spent the N20,000 her boyfriend gave her (photo)
Baba's post reads: "Those of you Arewa Twitter overloads retweeting tweets from these southern people, I hope you know you're making them more popular? These people hate you, hate your way of living and envy your privileges. They don't even hide their hatreds towards you. Why must you associate yourselves with them? Unfollow them, draw a barrier between you and them. Our plumber is a Yoruba guy but i told him today that he won't ever work for us. Yes it's that personal. They're loyal to you only when they're benefiting from you."
While going his page, it appears that the young man must have been pressurerised to delete the post because it can no longer be found on his page.
PAY ATTENTION: Get relationship advice on Naija Uncensored Facebook Group
See posts below: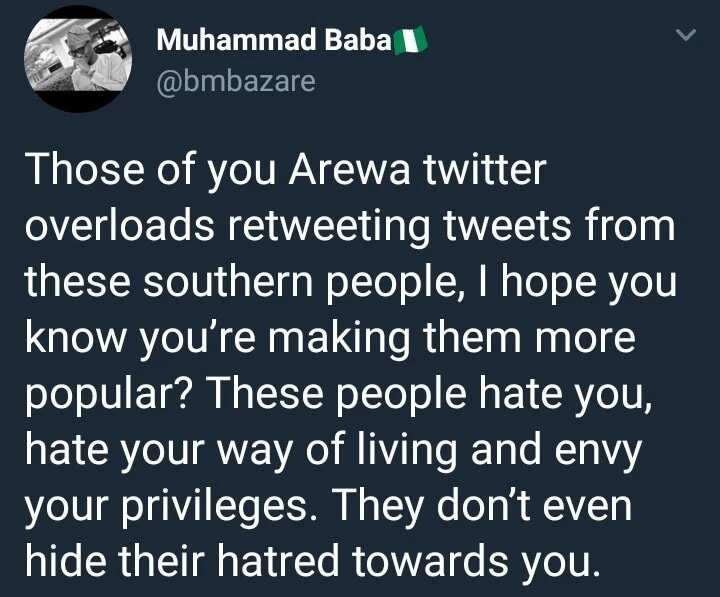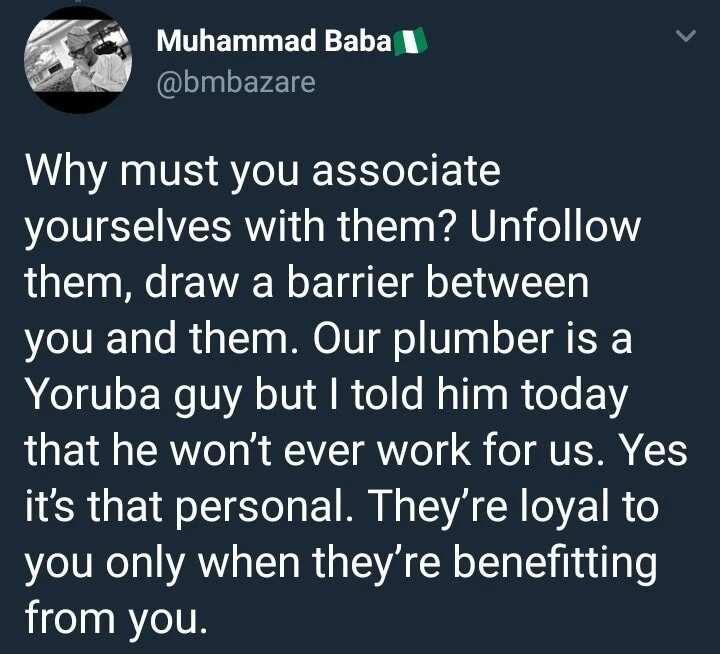 Nawa o!
Let's Not Blame God For Our Problems - Deyemi Okanlawon Speaks on Otedola Bridge Fire | Legit.ng TV - on Legit.ng TV.