- Authotities in India have reported the arrest of a Nigerian
- The Nigerian named Ozy Chukwudu was arrested for drug smuggling
- The drug in the suspect's possession is 155.5 grams of cocaine
The Narcotics Control Bureau (NCB), Bengaluru has been arrested a Nigerian national identified as Ozy Chukwudu with 155.5 grams of hard medicine which was being transported from Mumbai to the city.
According to a report, the 30-year-old Chukwudu was on Wednesday, July 25 apprehended by the NCB sleuths when he disembarked from a sleeper bus from Mumbai to Bengaluru.
It was learnt that Chukwudu, who did not have a passport and other documents, was carrying a polythene bag with 11 capsules which contained the heard medicine.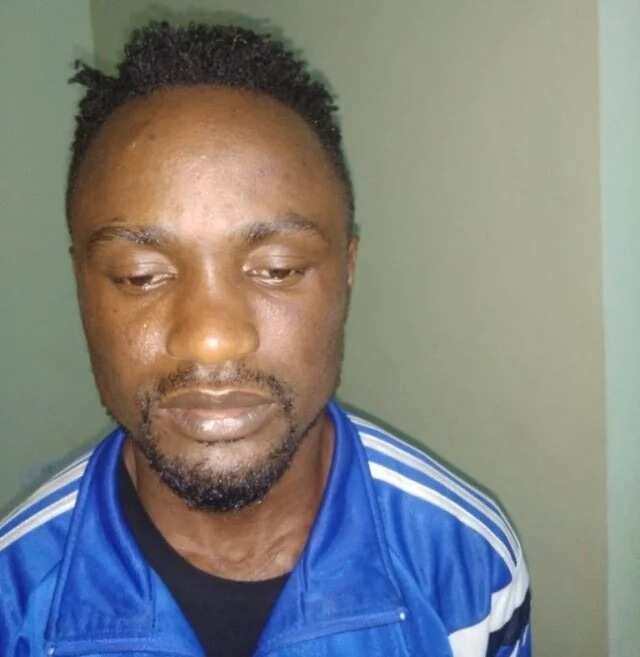 READ ALSO: President Buhari tells supporters to stop campaigns for his re-election
"Based on examination, he was arrested under the Narcotic Drugs and Psychotropic Substances Act," said Sunil Kumar Sinha, zonal director, NCB, Bengaluru.
Meanwhile, Legit.ng had reported that law enforcement agents in India arrested a Nigerian drug trafficker in Gujarat was arrested with narcotics worth over $525,000 (Over N160 million).
Chinedu Okafor, the 27-year-old Nigerian, was travelling from Delhi to Goa when he was nabbed on the Madgoan Rajdhani Express train.
He had frequented the route and triggered suspicions before his arrest by operatives of the Narcotics Control Bureau.
It was said that upon searching the Nigerian an assortment of dr*gs was found on him, hidden in his bag and shoes.
Found was 843gm of methamphetamine, 255gm of cocaine and 65 gm of ecstasy tablets.
The street value of the drugs, was estimated at 3.5Crores, about $525,000.
Indian law enforcement agents have repeatedly arrested Nigerians in connection with drug trafficking and fraud in the country, bringing huge shame to Nigerians in that country and at home.
Lagos Police Commissioner Parades Suspected Criminals (Nigeria News) | Legit.ng TV: