It seems to us that Ankara will never go out of fashion, which is why today we want to share our favourite Ankara jackets for ladies. Check out some of the most beautiful Ankara jacket styles we could find. We are quite certain that you will be able to find something for yourself here.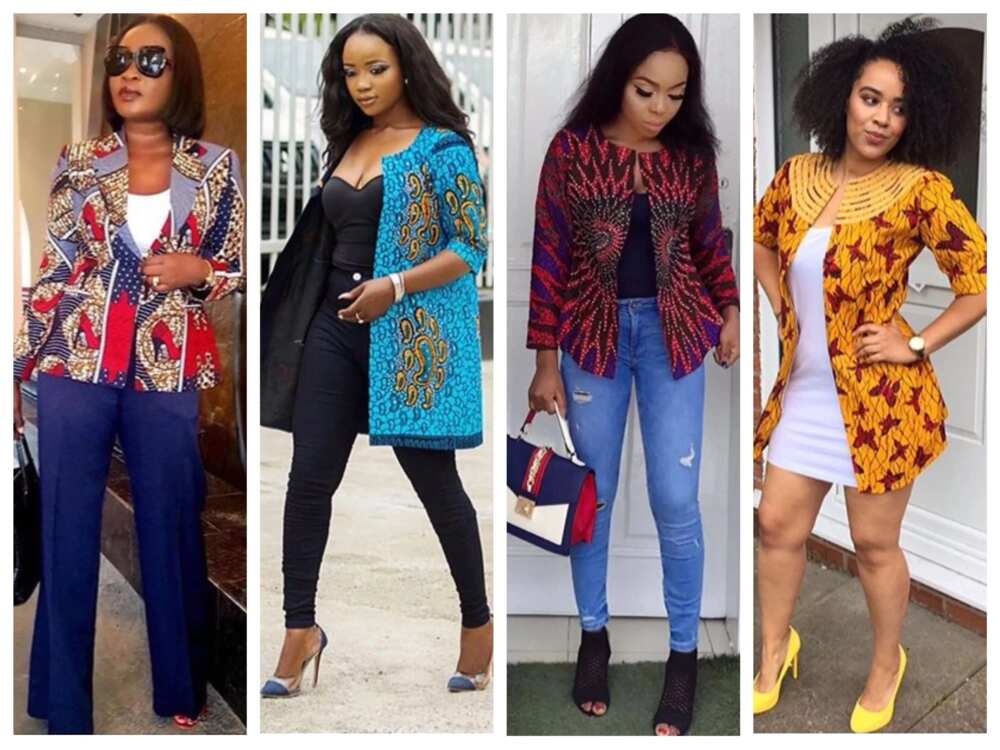 As there are a lot of Ankara styles for jackets these days, we have decided to focus on the most popular ones. Therefore, our selection of Ankara jacket pictures is divided into two categories: classic and kimono jackets. So go ahead and take a look at our fabulous picks.
Ankara kimono jacket styles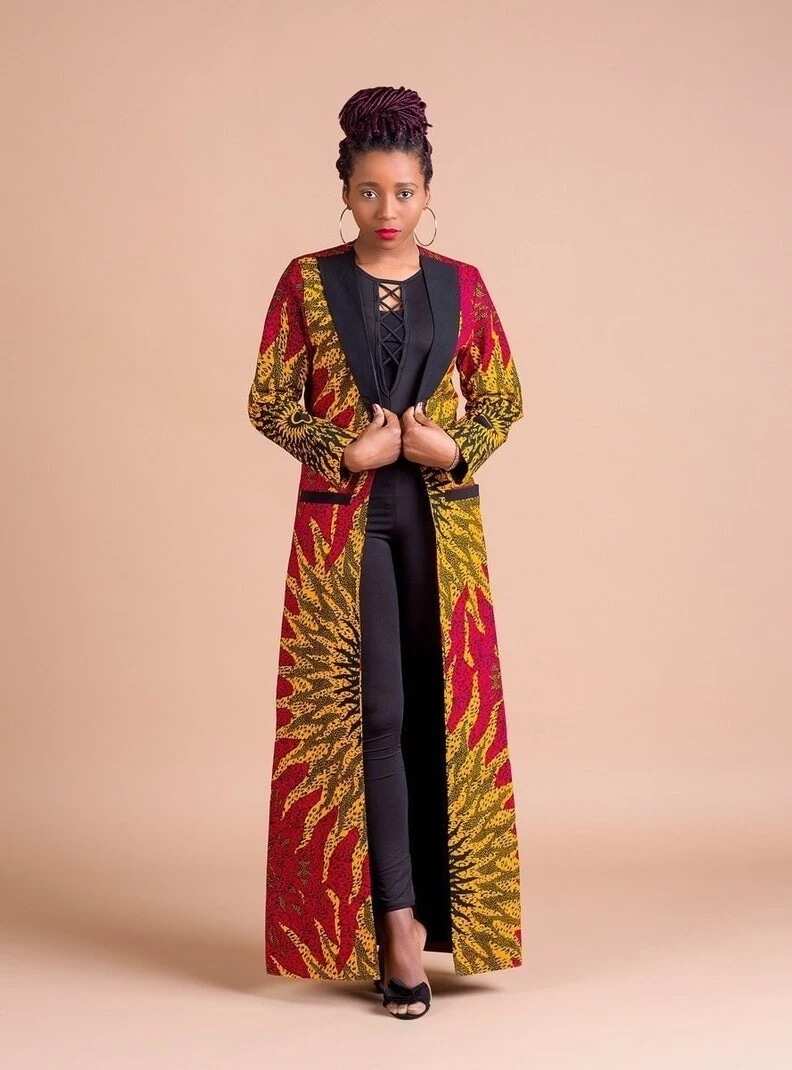 Let's begin our compilation of the latest Ankara styles for kimono jackets with this beautiful piece. It has a classic Ankara pattern and colour scheme that are loved by many, and it is a great statement piece. With a silhouette like this, you can look formal and fashionable at the same time.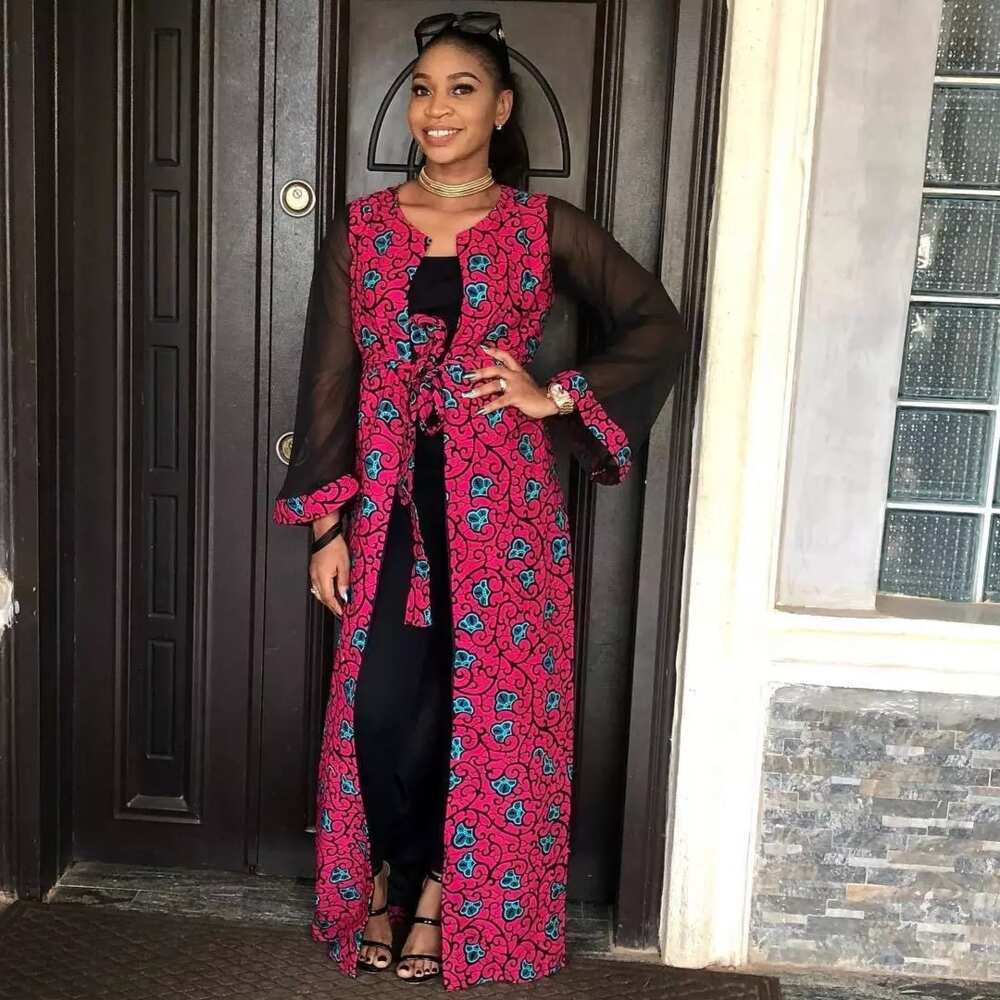 If the previous Ankara jacket style was too formal for you and you are looking for something interesting and unusual, then this one should do the trick. This jacket has a rather loose fit that you can adjust with the belt, so you can be comfortable in this no matter what size you are. And the sheer sleeves add something special to the whole look.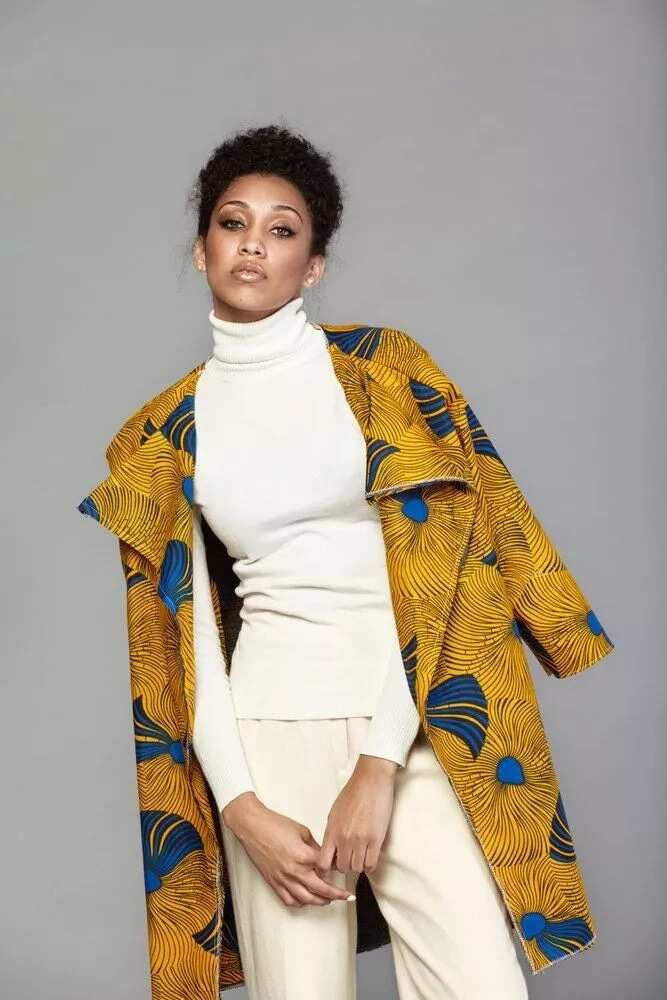 Here we have another bright fashion statement. With a jacket like this one, you do not have to worry too much about what you are going to wear underneath, as nothing would be able to outshine it. Therefore, it is best to stick to neutral monochromatic tones so as not to make the outfit look overly busy.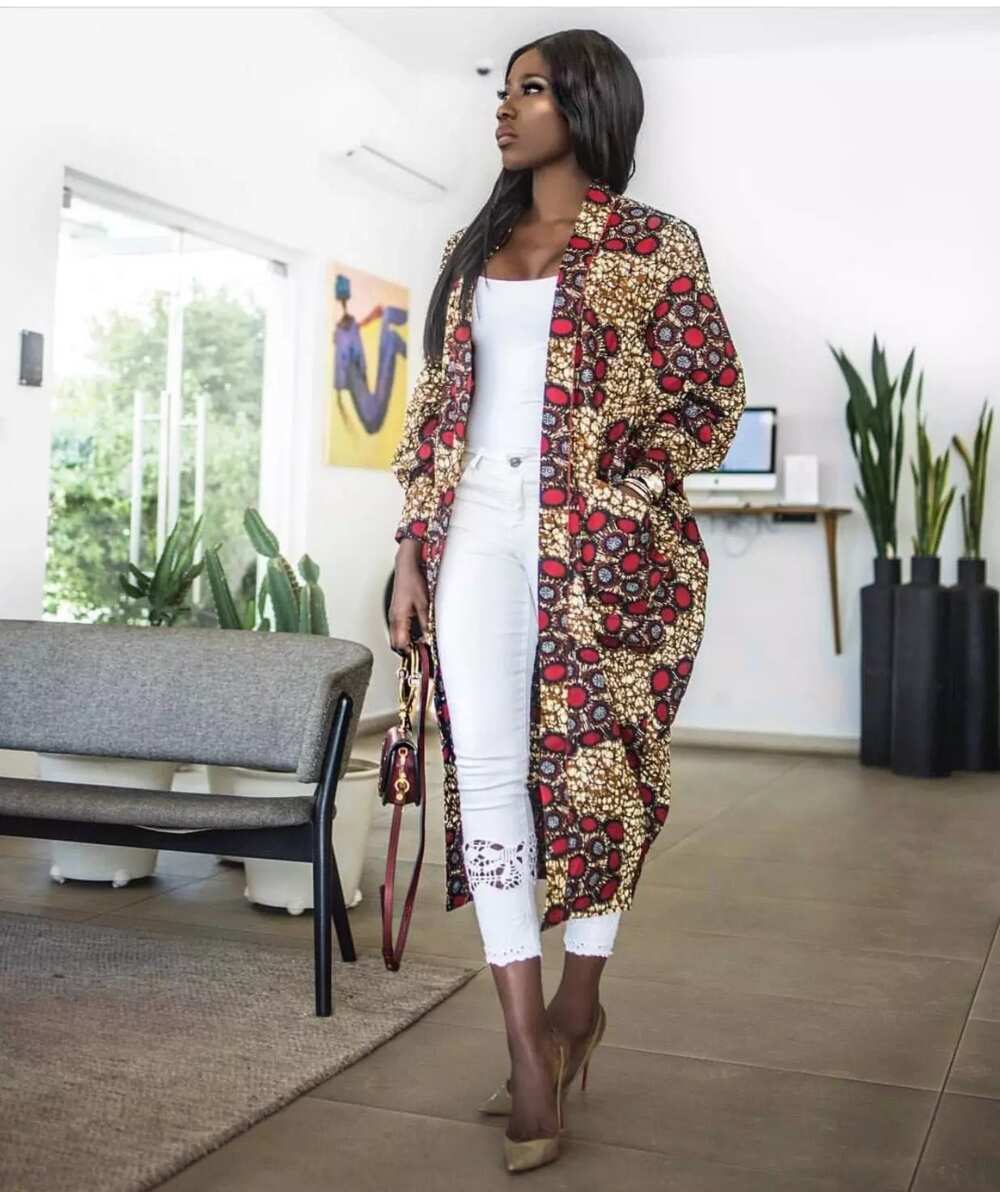 For those who do not like sacrificing comfort for style and vice versa, this jacket will be a perfect fit. Even by looking at the picture, we can tell that it is very soft and comfortable. It does not constrict any movements, and it even has pockets! At the same time, the fascinating pattern of the Ankara does not let this kimono jacket look like a glorified bathrobe.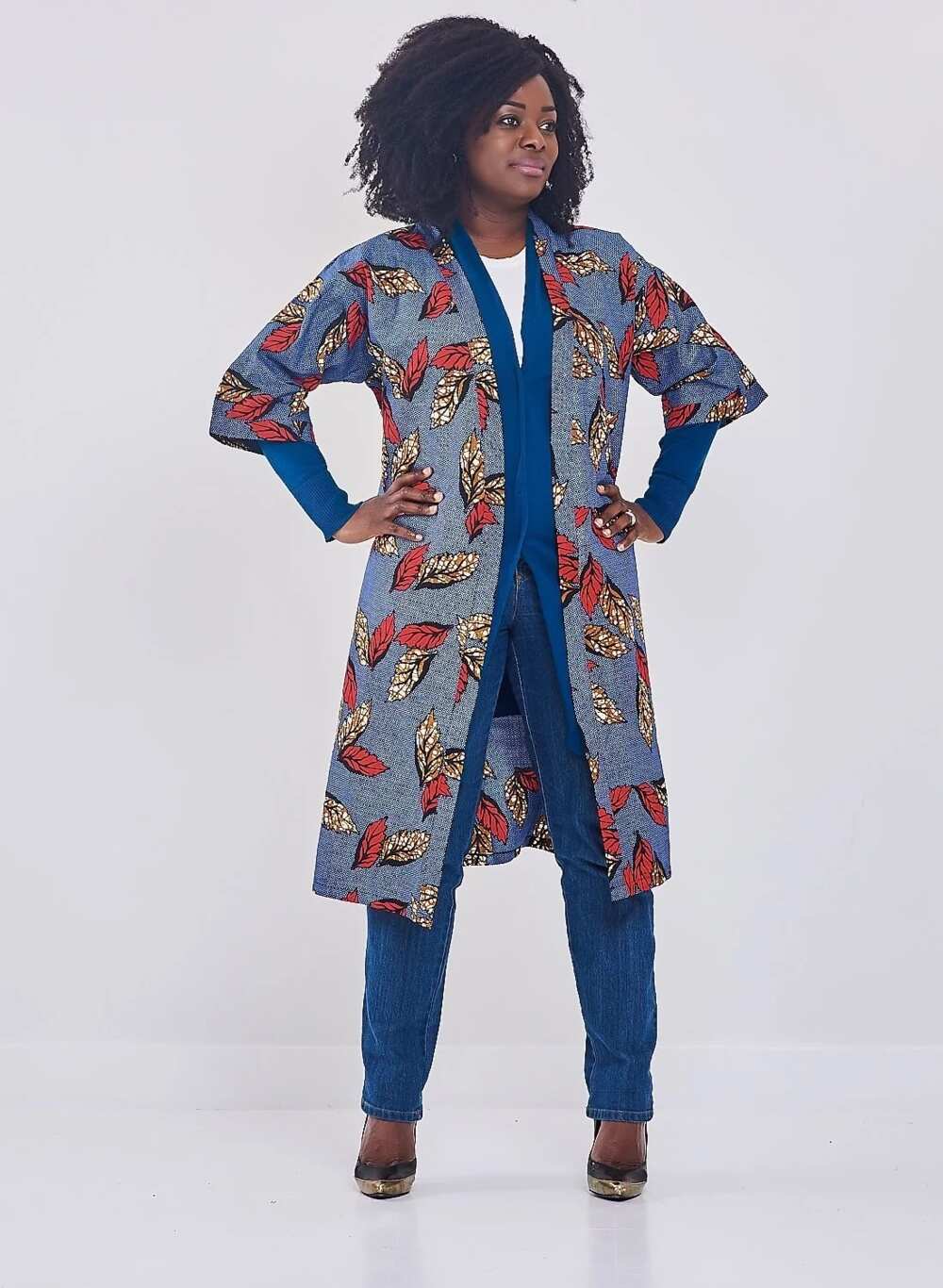 If you want your kimono jacket to look more like an actual kimono, consider something like this. A style like this will fit everyone who does not want to put too much skin on display, as it covers the arms up to the wrists.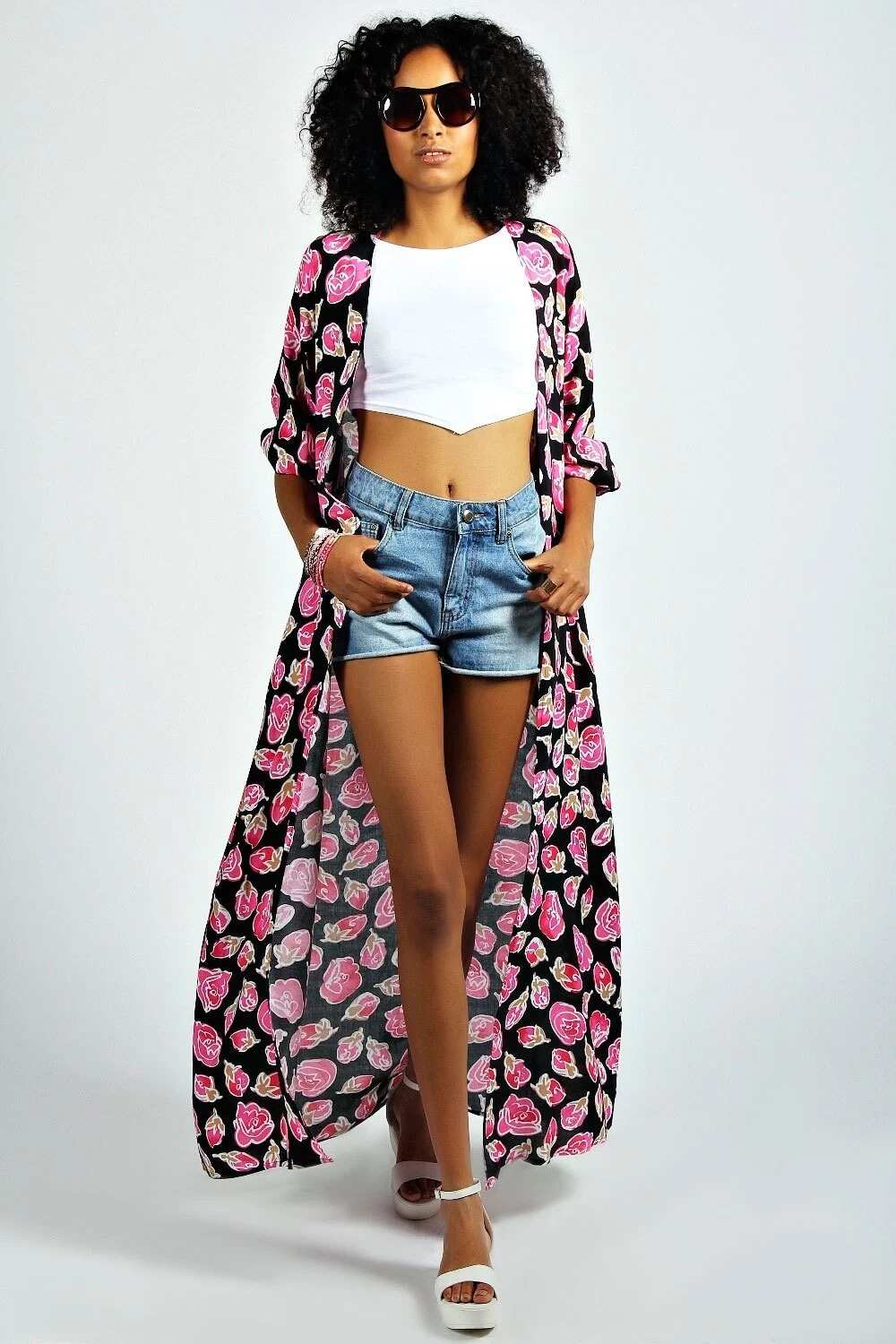 READ ALSO: Ankara crop top and skirt styles
For a casual stroll around town on a hot sunny day, this sheer kimono jacket would be a great option. While it does not make you feel hot, it can make you look hot :) And can you imagine how beautiful it looks when a gust of wind suddenly picks it up? Stunning!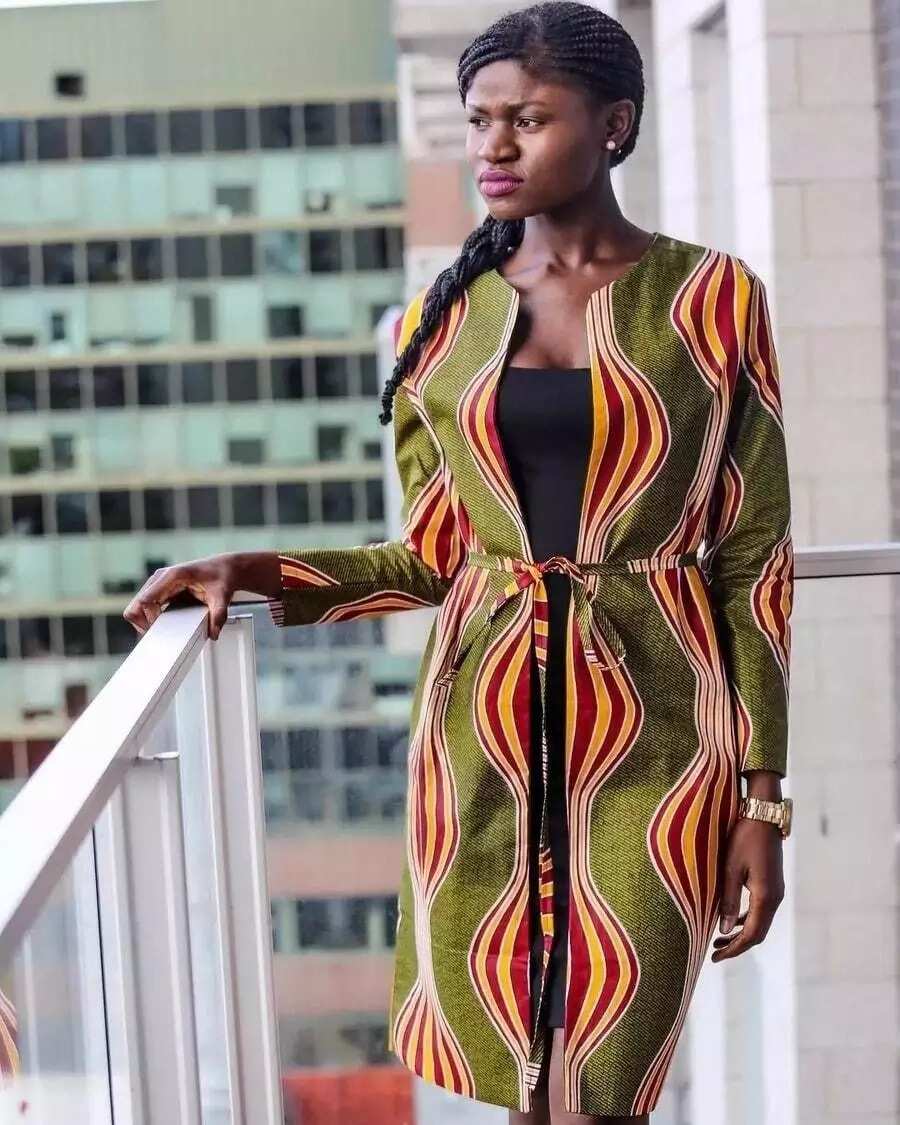 This particular style can fit almost anyone's needs: it is formal-looking enough to be worn to work, with its straight silhouette and long sleeves, and you can regulate how tightly fitted it is with the detachable belt/ribbon. You can also just throw it over anything, remove the belt/ribbon entirely and go out for a fun night with friends.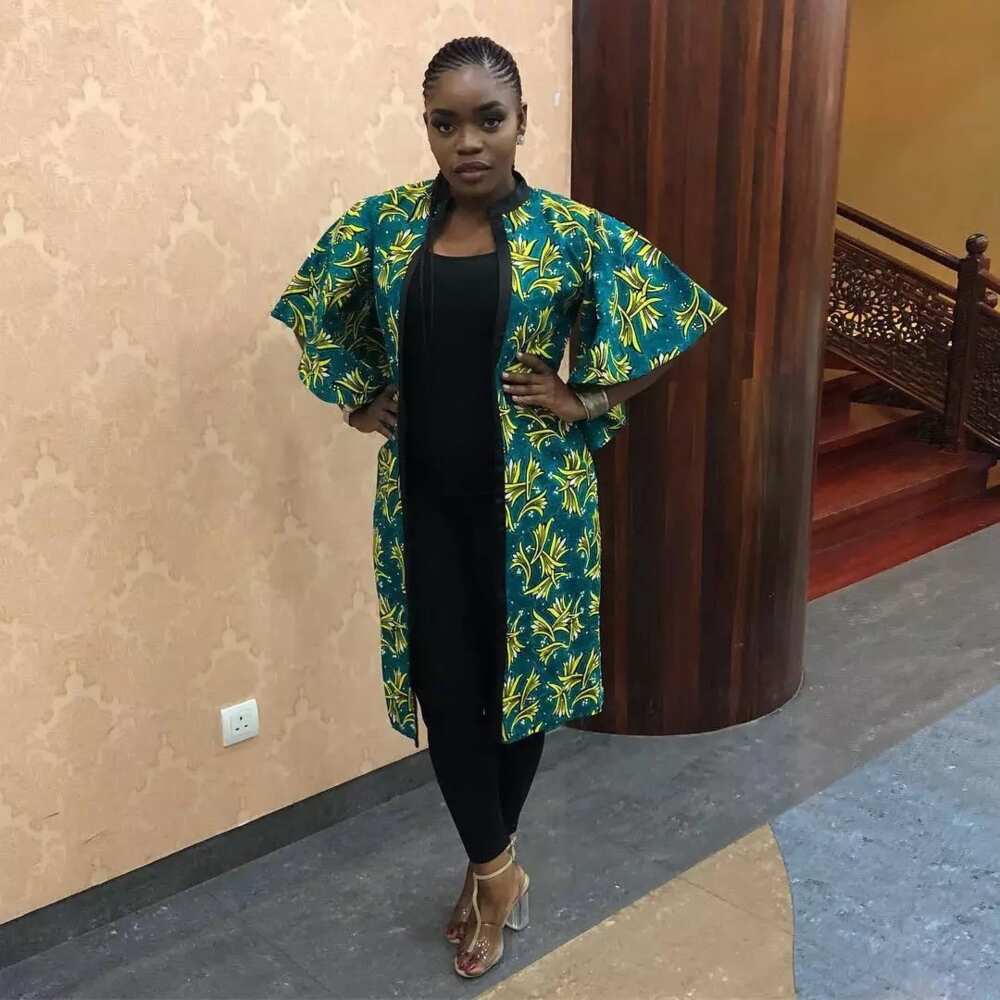 Here is the Nigerian take on a kimono jacket: bright colours that pop, a fascinating Ankara pattern and lovely flared sleeves. This style of jacket looks really pretty, and it definitely will attract attention at any sort of social gathering.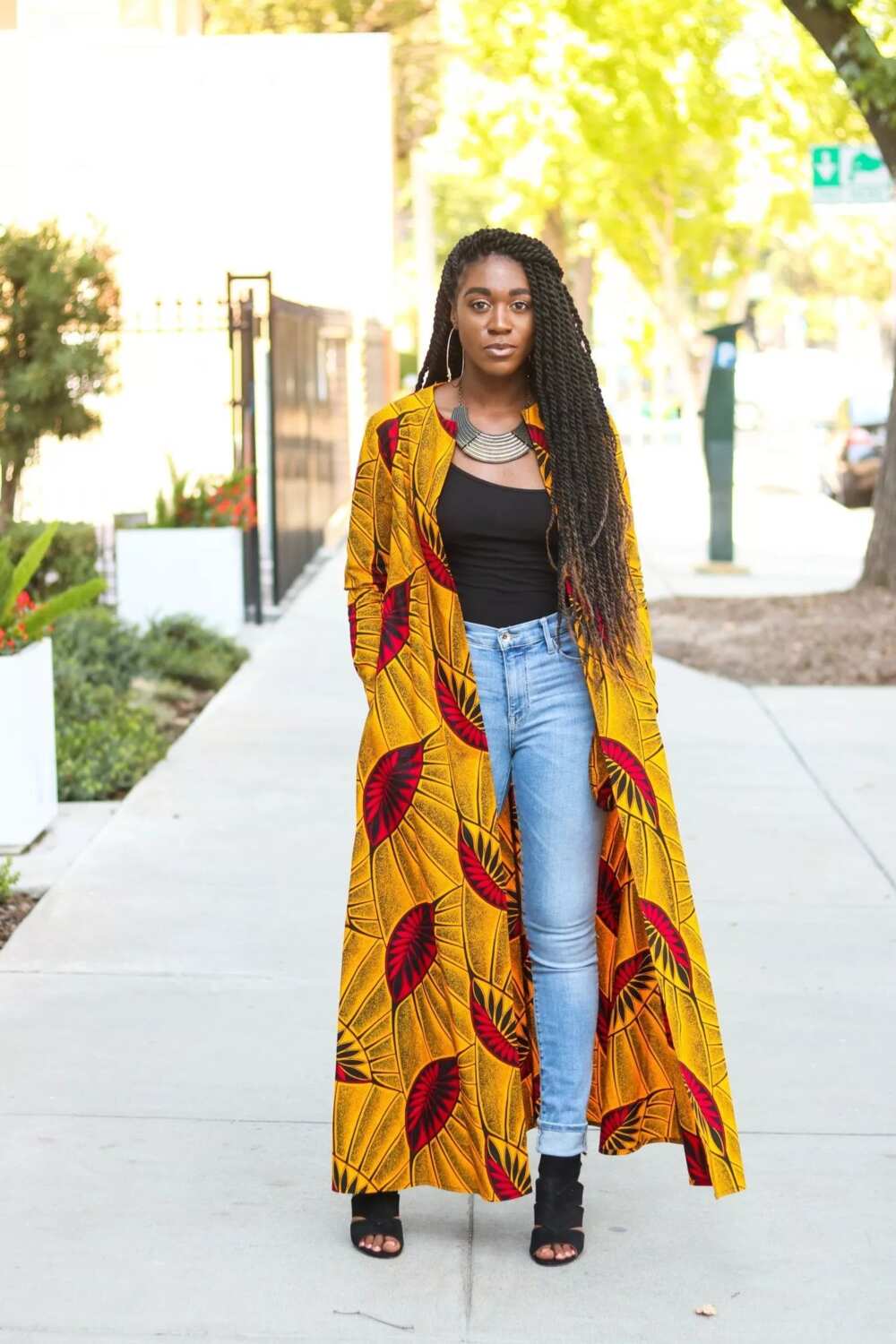 Who does not love a vibrant floor-length Ankara jacket? This particular one is especially gorgeous. However, it is also convenient, as it has pockets! Never underestimate the importance of pockets. The beauty of jackets like this one is that you do not have to bother with creating a look, as the jacket itself is already a look. So put it on top any clothes and stun with your style.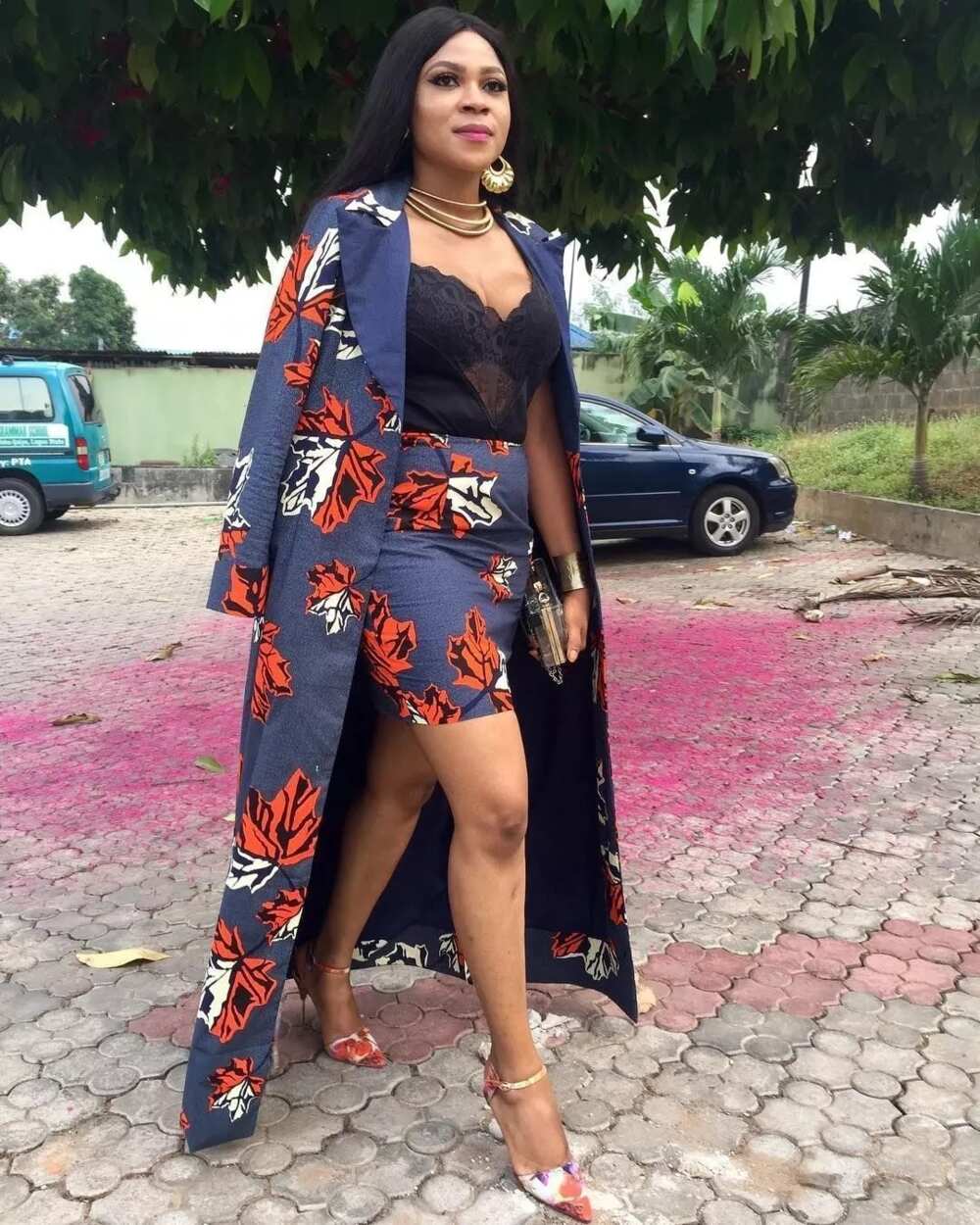 Sometimes you just need your jacket to match a certain element of your outfit, such as, for instance, a skirt.
Classic Ankara jacket styles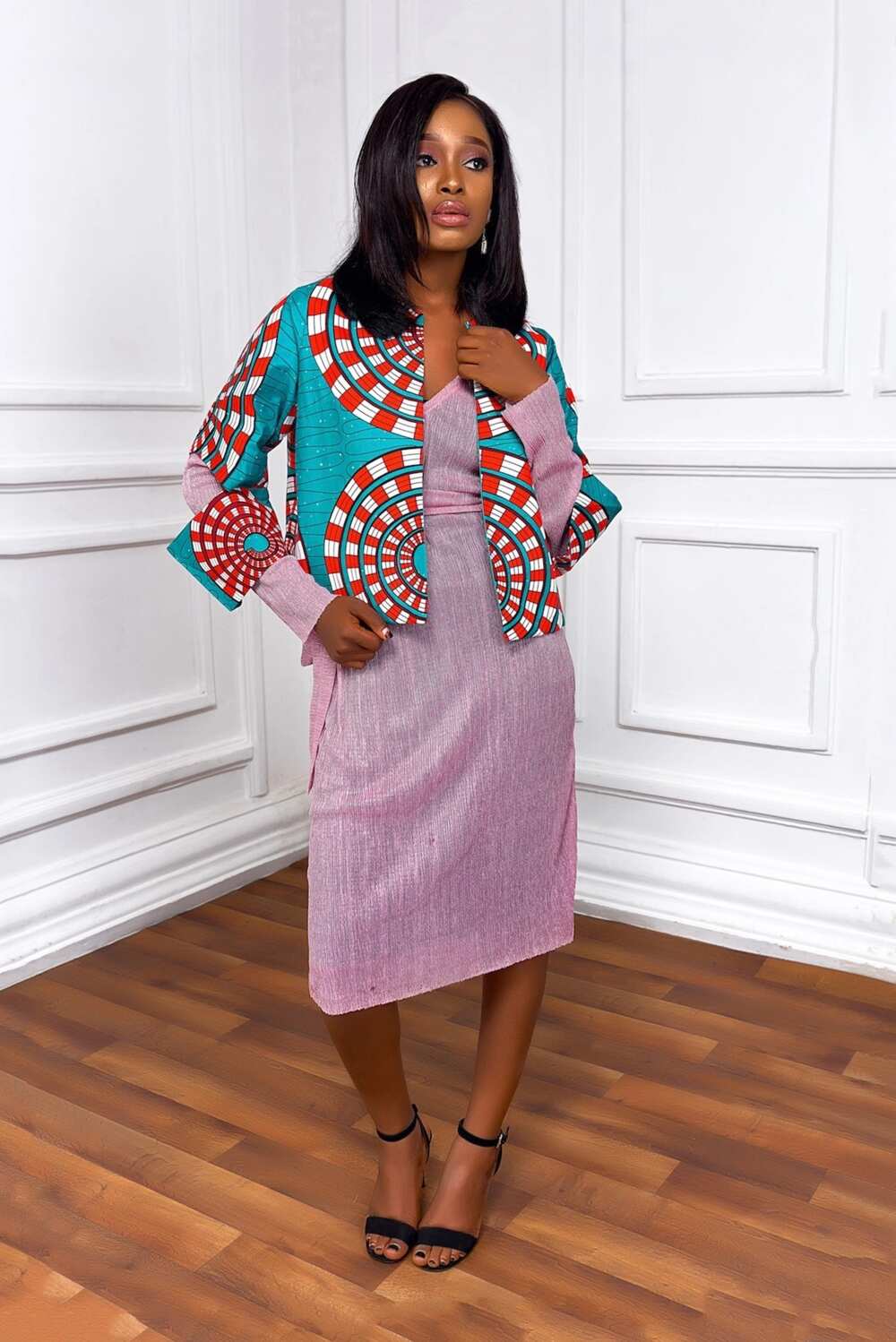 READ ALSO: Nigerian Ankara styles catalogue 2018
Now that we have talked about kimono jackets, it is time to look at the wonderful classic style jackets. And we want to begin this category with this geometric beauty. To be fair, it took us a while to figure out the sleeves, and we are still not sure we are right in our assumptions. So if you get your hands on a jacket like this, you will certainly be the centre of attention.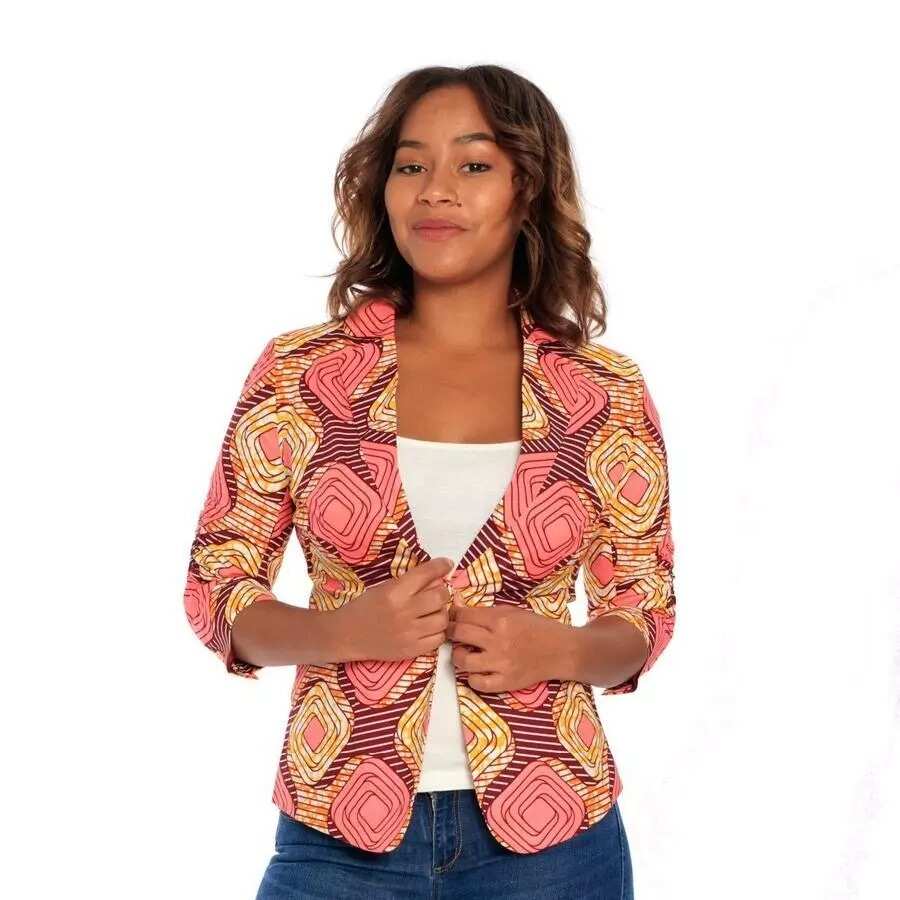 Here is another geometry-inspired jacket, only this one has a bit more classic shape to it. It can be a great option for both a workplace and an evening out and about, depending on how you style it. Regardless, you can feel beautiful in this tailored Ankara jacket.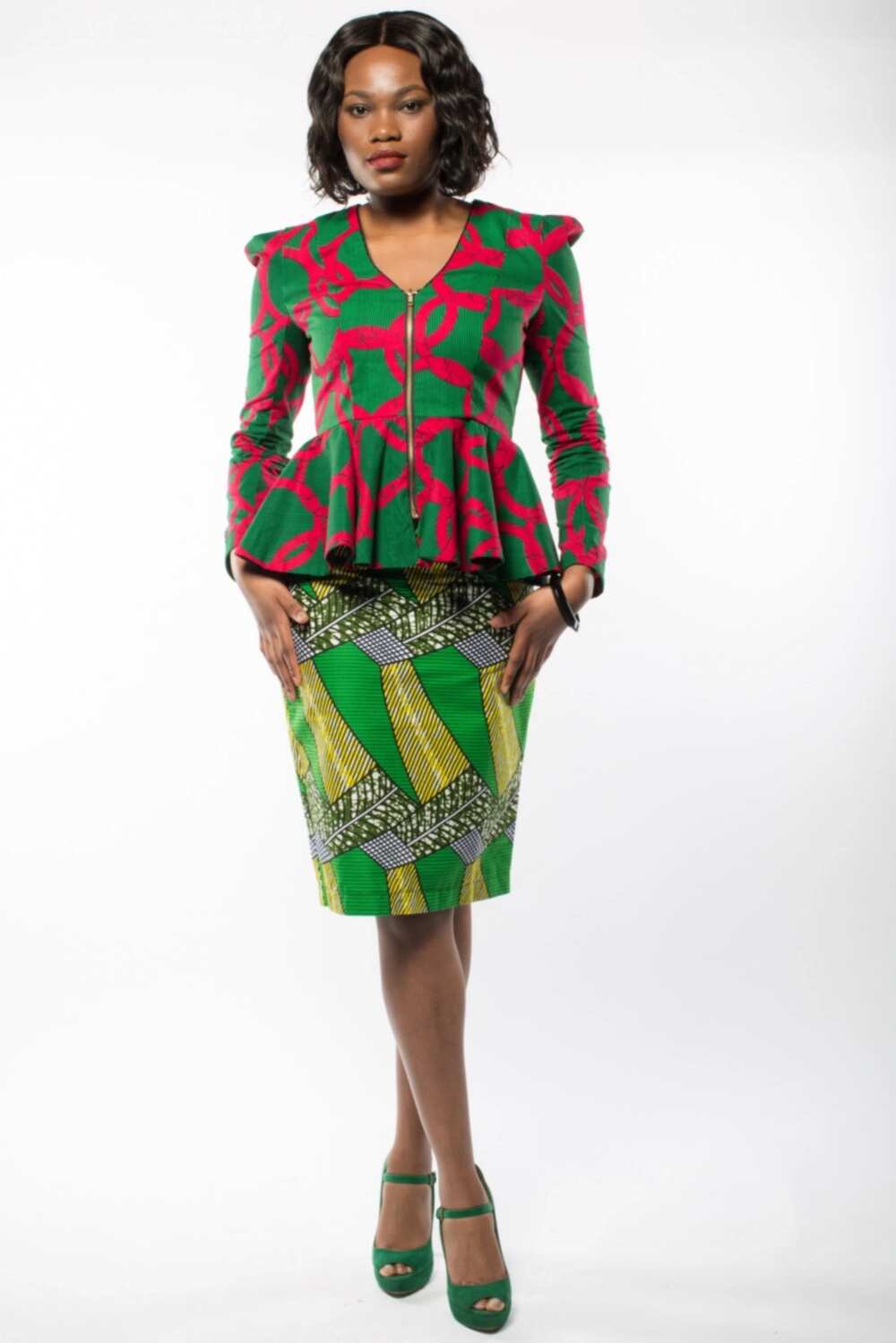 Now, if you want something a little more special, you should definitely check out this jacket. It features padded shoulders, fitted waist, and a peplum on the bottom. Despite its vibrant pattern, it still looks very strict and professional, so your boss should appreciate it.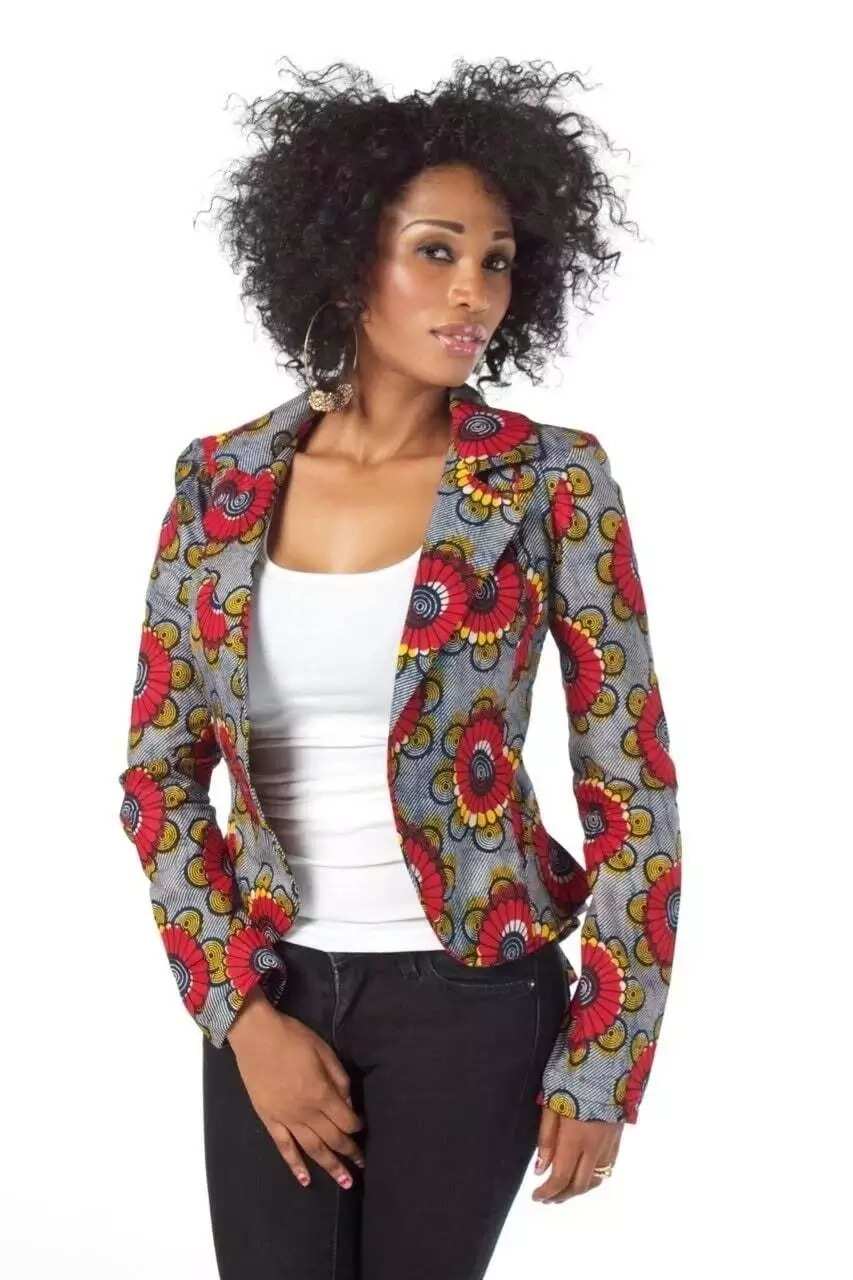 This is an option for someone who wants to look fly at work without breaking the dress code rules. The grey subdues the colourful floral pattern, but it does not make it completely dull. This way, you can attract just the right amount of attention to your person.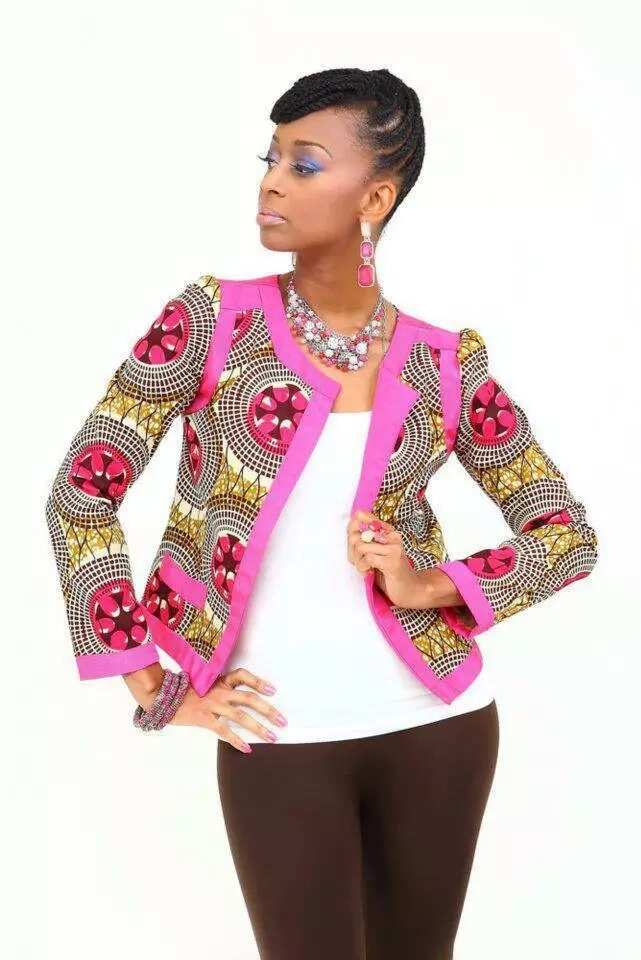 That said, if you are the boss, or dress codes do not apply to you, you can go all in with your fashions and consider something like this bright Ankara jacket.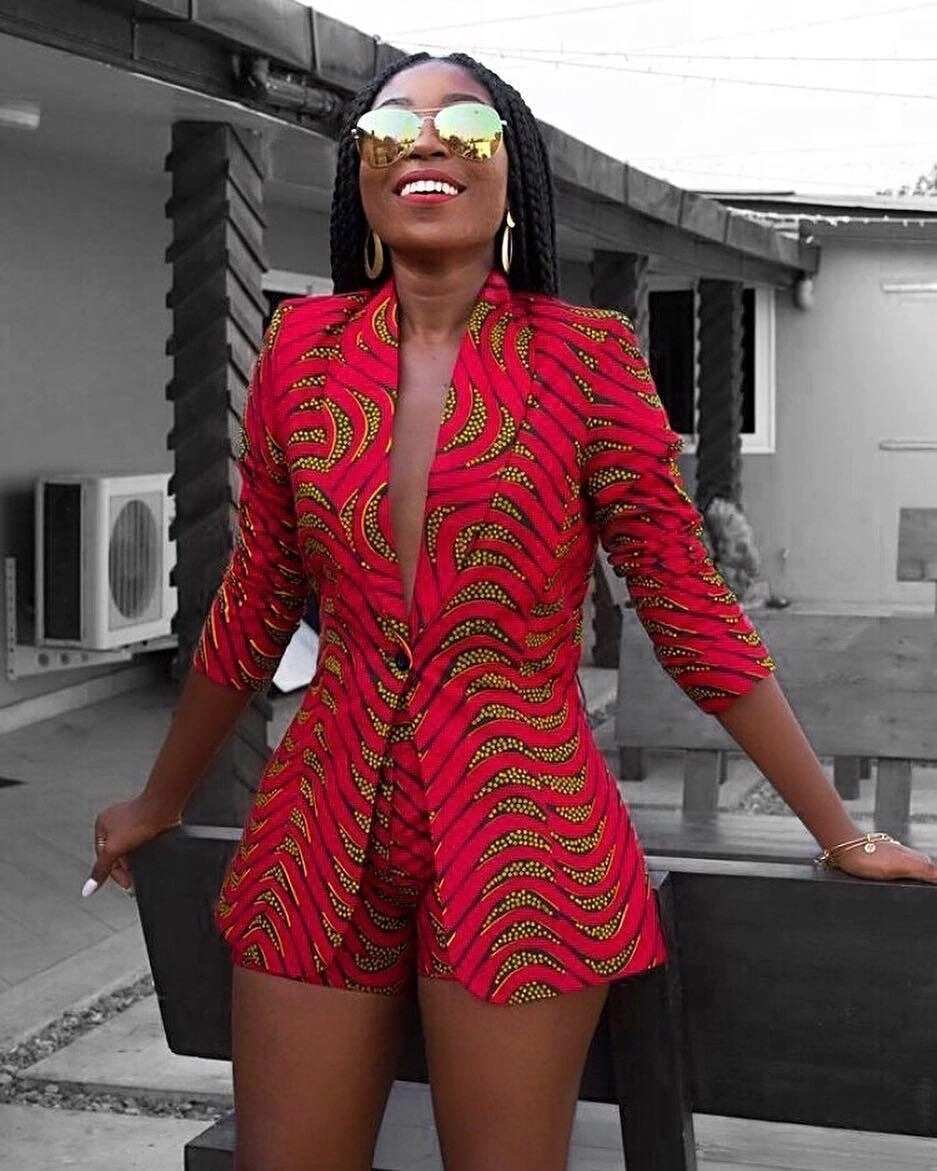 If you are feeling yourself, then why not let the whole world know about it? Show off those beautiful curves of yours with a fitted jacket like this one, along with short matching shorts. Shine like the star we know you are :)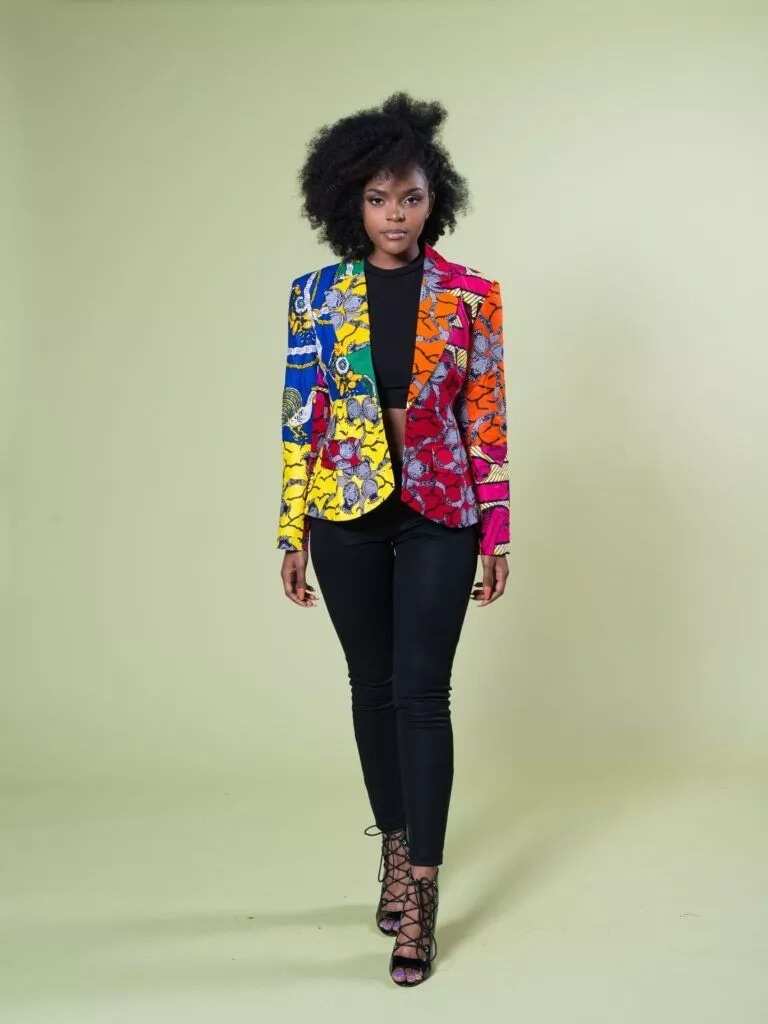 READ ALSO: Beautiful Ankara maxi dresses for real fashionistas
There are times when you just cannot decide which colour to go for. For times like that, there is this jacket. Even though it contains pretty much all the colours of the rainbow (and then some), it manages not to look like too much. However, make sure that all the other elements of the look do not clash with the jacket or distract from it.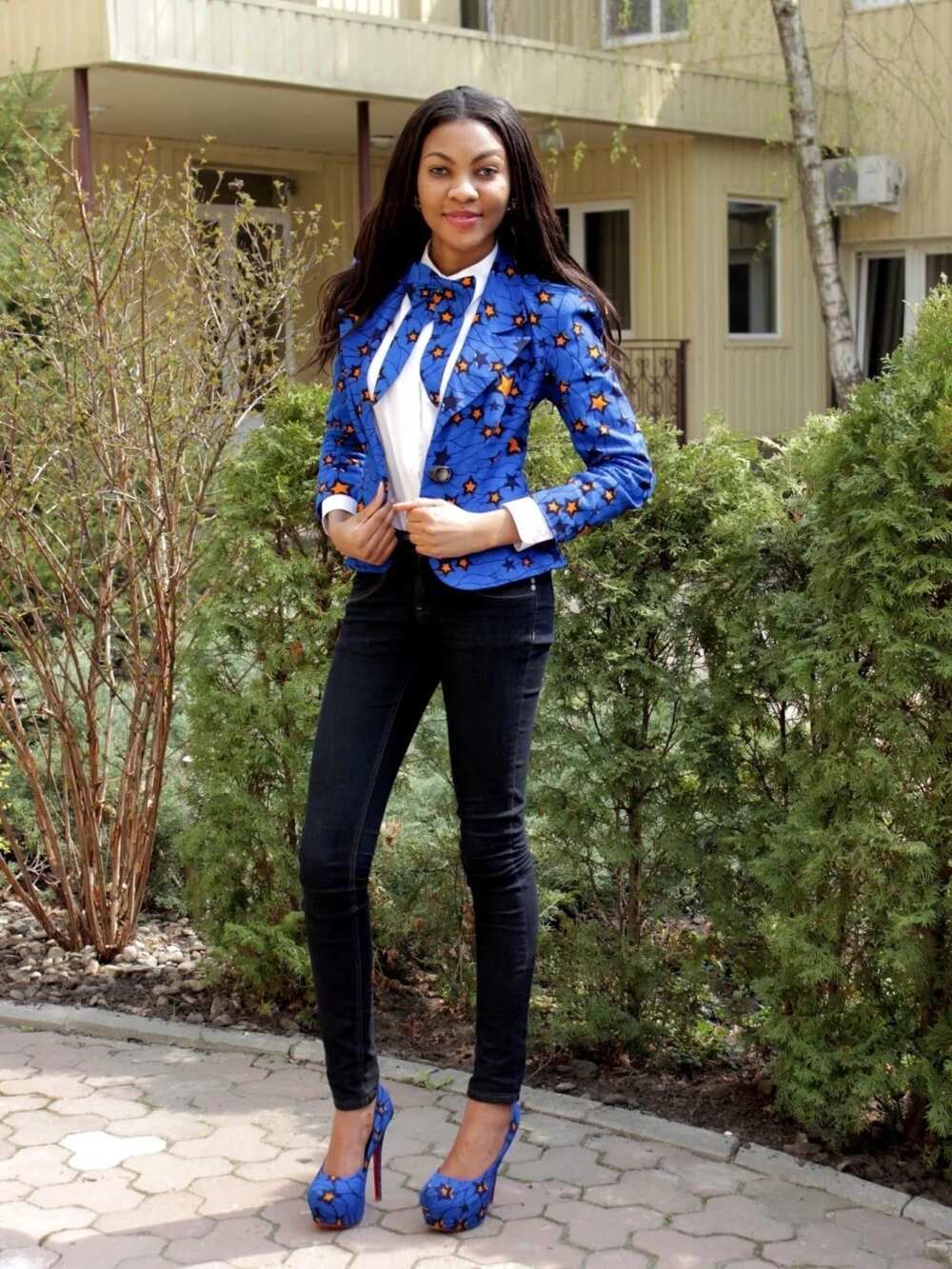 Stars on a contrasting background is a classic Ankara pattern that works with every garment, as you can see from this photo. It looks great not only on the jacket, but on the bowtie and shoes as well, thus creating a wonderful outfit that would look good in any situation.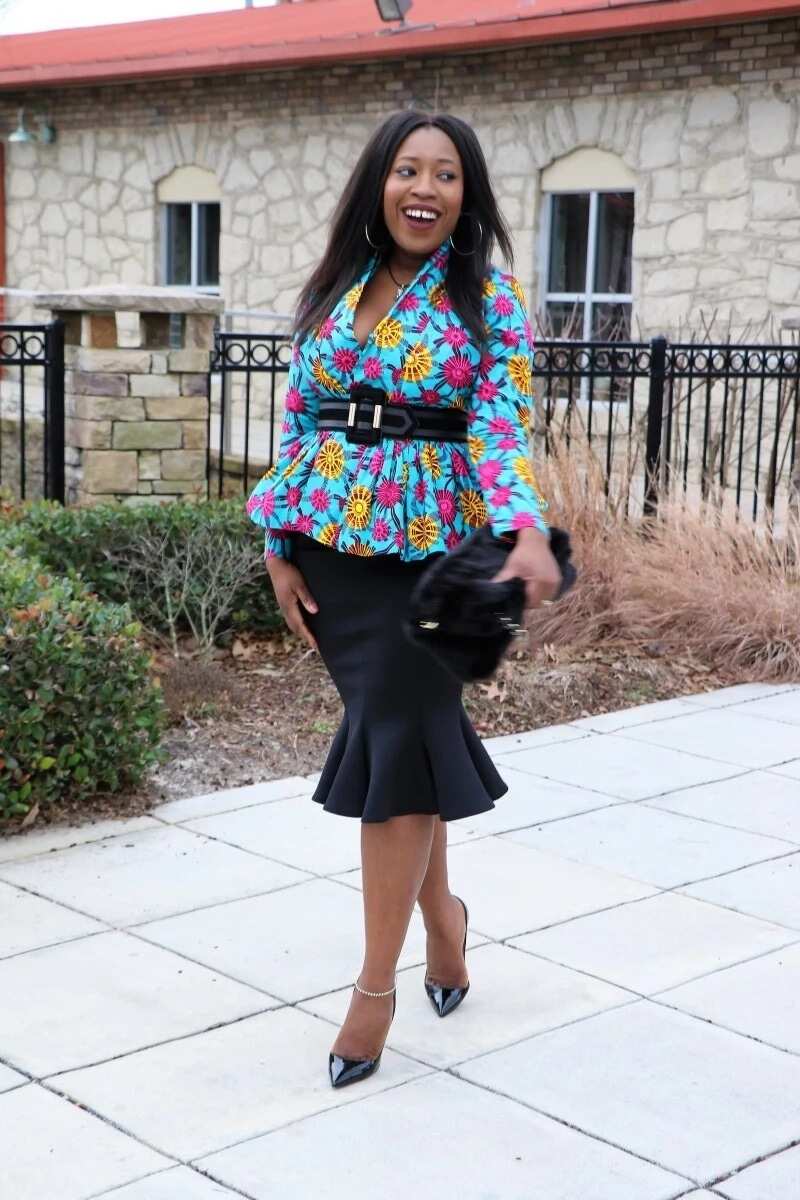 If you have a great Ankara jacket but feel like it is too big or boxy around the midsection, you can always cinch it with a belt. The wider the belt, the starker the hourglass shape. It is also great when such jacket has a peplum on the bottom, as it adds even more dimension to your curves.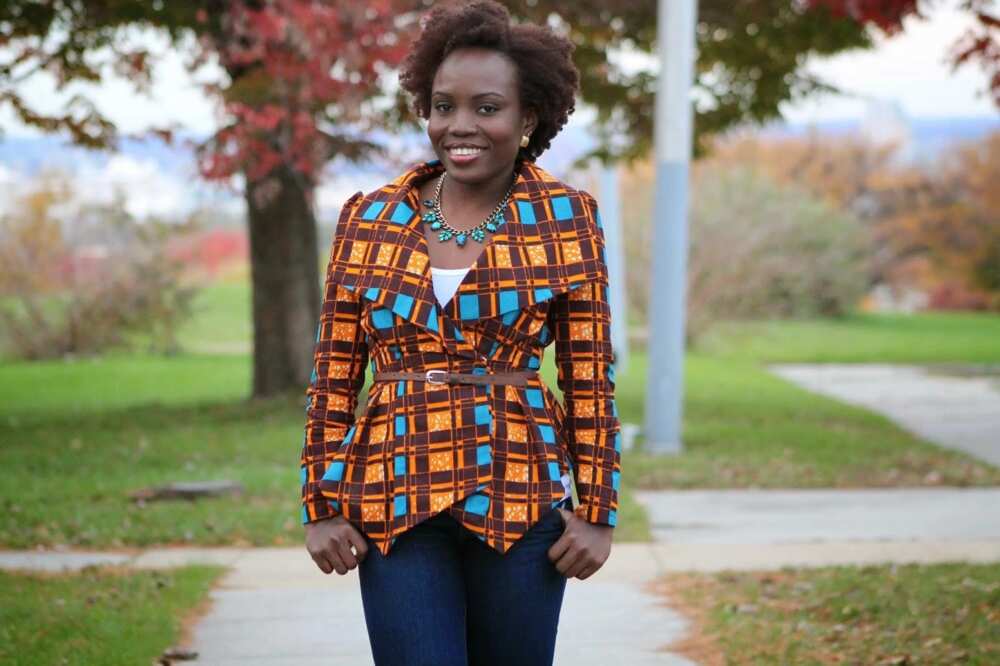 Last, but definitely not least, is this lovely colourful jacket. What makes it particularly interesting is the fact that it has large lapels and an asymmetric hem, which both work perfectly with the straight lines of the Ankara pattern. It should be a great option for a slightly cooler weather.
And there you go, all kinds of Ankara jackets for your consideration. Which ones do you like the most? Have you considered getting something similar for yourself? Let us know in the comments!
READ ALSO: Ankara maternity gown styles