- Several pastors have come out to support Nigerian pastor Funke Adejumo
- Rev Adejumo has come under fire as a result of videos that emerged showing her asking for donations
- The likes of Apostle Suleman, Laurie Idahosa and Leke Adeboye have come to her defence
Reverend Funke Adejumo has come under attack in recent times as a result of several videos that have emerged showing her asking for financial donations from members of the congregations in different churches.
A petition was also started where the US and European Union were asked to ban her from coming in to those countries because she was "a religious charlatan who defrauds people." The petition also suggested that she is a money launderer.
However, several pastors have come to her defence. Leke Adeboye, son of the general overseer of the Redeemed Church of God (RCCG) E.A Adeboye said he finds it hard that Rev Adejumo is being attacked on social media and 'Christians' are not coming out to support her.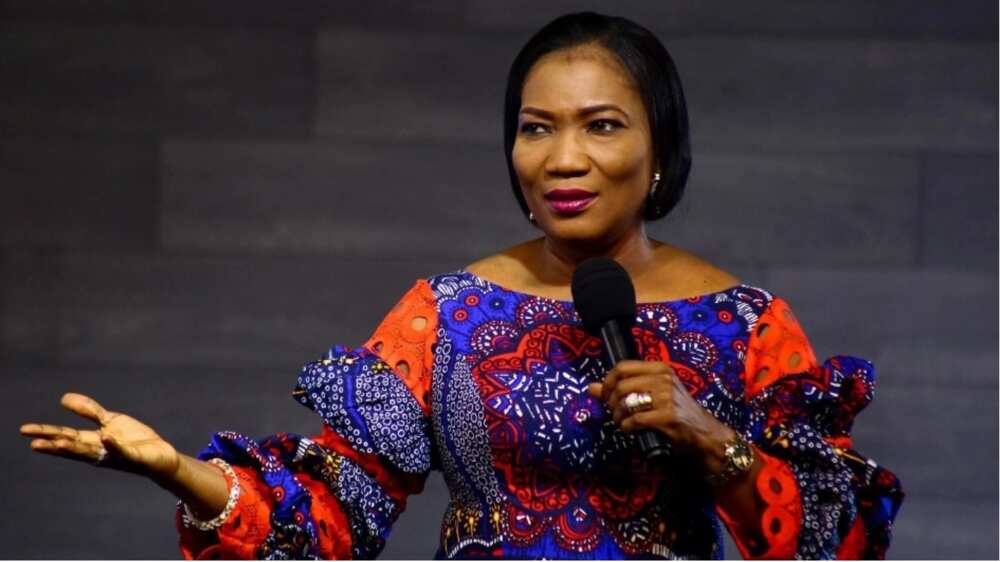 READ ALSO: Check out 11 of the hottest Nigerian songs at the moment
Rev. Mrs. Laurie Idahosa, the wife of Bishop F.E. Benson Idahosa has also defended Rev Adejumo writing that: "I don't need to write any long explanation. If you know me and what I stand for and you know her, you'll know why #istandwithfunkeadejumo #awesomewomanofGod"
Apostle Johnson Suleman on his part said Reverend Adejumo's treatment is not right. "I was a journalist, there is nothing you will write about me that will get to me, I won't even read it and now its a woman of God, Reverend Funke Adejumo that they are busy attacking.
It is not right, it is not fair and it will not stand. We stand by her at this time. We pray for her that this will be promotion for her ministry," he wrote.
Another petition has also been started in support of Reverend Adejumo. Started by a Temi Chris-Kuye, the petition states that "Call to ban Funke Felix Adejumo is a direct attack on Christianity. Unfounded malicious, defamatory and slanderous accusations are not lawful.
Discrimination against a specific religious leader and denomination of a faith is indeed unjust and a prejudicial treatment."
PAY ATTENTION: Install our latest app for Android and read the best news about Nigeria
Who is the most influential Nigerian pastor? On Legit.ng TV