- A Nigerian man has taken to social media to mourn the loss of his friend
- He had only a few days earlier, celebrated his friend's survival after he collapsed and was revived
- His friends have expressed their shock at his sudden death
A few days earlier, a Nigerian man identified as Ezekiel Stmark, had taken to social media to narrate how he had almost lost his friend who collapsed and became unconscious. According to his post, after series of prayers, he became conscious and was rushed to the hospital.
However, their joy was shortlived as he soon passed on a few days after leaving behind a shocked family and friends. Ezekiel once again took to the Facebook platform to share the tragic news, praying for his soul to rest in peace.
He wrote,"My friend is dead, Elemuwa Obinna is dead. I went to visit and was told he Died around noon today. Gush,death has done its worst. How are you going to listen to the song we both wrote?Who am I going to drag politics, lifestyle in America and share videos with? God console the family I pray thee.Rip Obinna Rest in peace my intelligent friend.
READ ALSO: Bobrisky dazzles fans as he steps out in a head-turning outfit for an event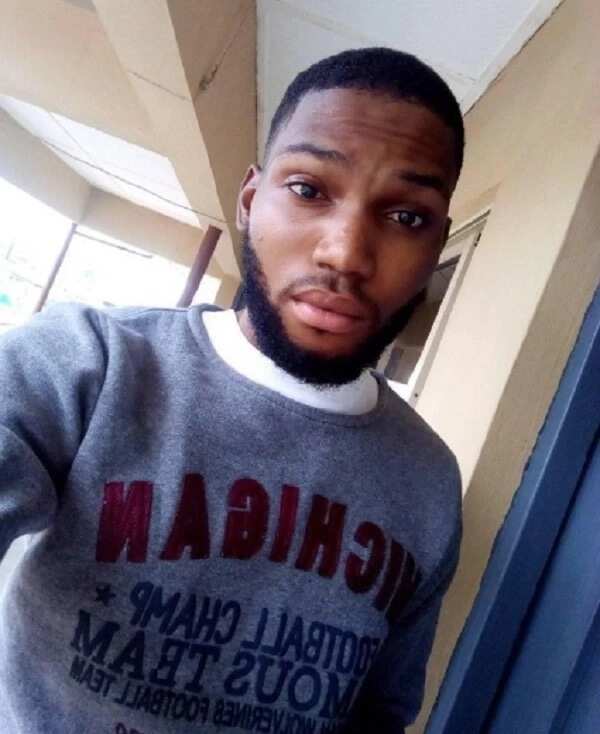 READ ALSO: You need to see the UNRIGHTEOUS outfits some girls are wearing to church (photos)
See post below:
See his previous post below:
My experience yesterday...I haven't really seen someone take the last breath or go close to death,Now I know how scary it looks and goes, and also experienced a miracle before me.I'm the type that doesn't believe in excess prayers instead of shouting and making noise, do the needful first then ask for God's grace.But! In a situation where you don't have any help and can't do my so-called needful, what do you do?
True life story. Yesterday,my friends and I went home,so one of them during our conversation before,said he was sick. He's walking with us,so it can't be really serious I said to myself. After eating,we were chatting and sending videos via xender. So as I was telling my guy a joke,suddenly he just fell from the beach(the fell was in slow motion just like ones in television). His facial expressions weren't funny and he wasn't moving too.
Jesus!!i shouted, automatically my heart left me,my other friends held the guy shouting and trying to play the doctor though scared. i rushed out to call for help, luckily my mum was around.i tried explaining but wasn't making sense so I had to drag her to the spot. She was perplexed and started shouting and praying. I rushed and got water though I don't know what to do with it (thanks to nollywood). I was told it wasn't a water issue.
Thank God neighbors has gathered already. I looked and saw my strong mum extremely scared. Everyone was praying,i was just saying Amen wholeheartedly. As I was looking at my friend still the way he was I became more scared,i started praying too. After about 5 mins,Surprisingly my friend moved his eyes,the praying was getting hotter,so one elderly woman went close to his ears and started praying,the lifeless guy started saying Amen Amen Amen so dull.
Is this a dream? i said to myself. my guy is messed up everywhere,he even broke his head. To cut the story short,in the next 15 mins,we got the parents involved,went to hospital and everything was stabilized,after some hospital deeds,my guy is moving,talking and finally laughing to my stupid jokes again. he even took a selfie and I asked him to post it saying "chilling with dem nurses". He don't even know what he made us pass through. Please don't dare to think it isn't a big deal, Had it been the guy died, some corrupt Nigerian police will tell you i'm a cultist or ritualist into yahoo plus (online scam that requires human sacrifice) that I poisoned the food and I know my family wouldn't be safe either. Prayers works full time!! Pray,before playing your part,after playing,before...I'm a witness "
PAY ATTENTION: Get the Latest Nigerian News on Legit.ng News App
Get the hottest gist on Naija Uncensored Facebook Group
XXXTentacion is dead: What Really Happened To The Young Rapper | Legit.ng TV