Are you among those who want to learn more about Taiwo Hassan house and his cars? All celebrities have such amazing properties and collection of vehicles that their fans are dying to get into details and explore the wealthy possessions of their idols.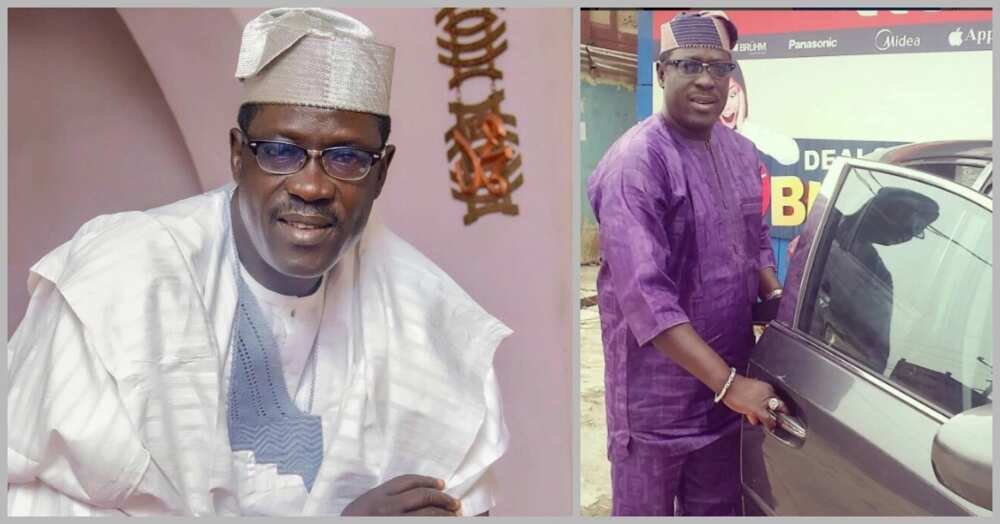 Taiwo Hassan
You know who Taiwo Hassan is, don't you? His birthday is on October 31st. He is turning 59 years old this year. His fans call him Ogogo. Who is Ogogo? He is a famous movie producer, film director and professional Yoruba actor in Nigeria. He has an interesting biography and incredible life of a celebrity.
The famous Nigerian star originates from Ogun State. He spent his childhood in Ilaro where he attended primary school and later went to a technical college in Lagos to study car mechanic. He actually started working as a mechanic for Lagos State Water Corporation after graduation and spent impressive 13 years at this stage of his life. Even though he started acting in the 1980's, he did not focus on his acting career until 1994.
Today Taiwo Hassan is a famous Yoruba actor who has to live a superstar life which is mostly associated with astonishing gifts and amazing purchases because this is what Nollywood fans expect from their idols. Even according to Ogogo's interviews, he has to impress his wives, as this is what all women of the 21st century expect from their man.
READ ALSO: Don Jazzy cars and house
Taiwo Hassan Ogogo House
How does one of the famous veterans of Nollywood live? What is his house like?
All these questions make the actor's fans curious. Who doesn't want to peep inside the window of a celebrity home? I bet that millions of us do.
Ogogo's Instagram account has over 140,000 followers and all these fans wish to see Taiwo Hassan house and cars. However, when you take a look at the photos posted on @alhajitaiwo you won't see any luxurious images of his home or vehicles.
There are rumors that he has successfully built his own home in Ikorodu. During one of his interviews for ENCOMIUM Weekly, Taiwo Hassan spoke about his house and cars.
According to the Nollywood celebrity, he is among the lucky people who were able to move into their houses. He also mentioned being lucky holders of new cars, and he said that his family gets all the signs that they are in the right profession.
While he doesn't like to share images of his houses, he shortly mentioned that he had a house even before he built a new one in 2012. That new place is located in Ikorodu. Ogogo has even joked about renaming Ikorodu into Nollywood Town.
While Taiwo Hassan doesn't mention how much money he spent on his house, there were rumors that its cost was millions of Naira (no one named the exact price). Ogogo only mentioned that he never liked to make comments on his house or other 'such things' and he also said that his house 'costs a lot of money.'
P.S. When you search for properties for sale in Ikorodu Lagos, you will find many advertisements that mention famous people who live in this town along with Taiwo Hassan and add the following description to the houses as 'the area is abode for celebrities…'
READ ALSO: E-money house and cars
READ ALSO: Lionel Messi house and cars
Cars Taiwo Hassan's cars: what do we know?
The actor doesn't like to speak about his property or cars. There were rumors about him owing Honda SUV, but we couldn't find any photos to prove this.
There seem to be no Hummer in his collection because he mentioned this vehicle model only as an example of a car he would have purchased if there was enough money. He never said he got it.
Mr. Ogogo has once mentioned that he turned to farming (his father and mother were farmers, so he is kind of familiar with this industry) as another source of income.
He sais that it is hard to survive in film production these days because of 'piracy issues.' Sometimes he even has to pay for his hotel accommodation along with his movie assistants because producers lack the funds for this. This happens everywhere, so even celebrities have to search for numerous sources of income and cannot rely solemnly on movies production.
At the same time, the actor who produces and acts in Yoruba movies ('Wicked Boy,' 'Owo Blow,' 'Omin' to name a few) has once mentioned that he stopped using public transportation as soon as his acting career made him famous in the 1990's. In other words, he does own his own car or cars.
Taiwo Hassan is sure that he has a happy life and is very grateful to Allah for helping him to go through some of the most difficult and most joyous moments of his career and life. He has his own home and vehicles, but he doesn't boast and doesn't share photographs of them on social media.
READ ALSO: Richest Yoruba actor: who is he?