- A pastor has been arrested after he attempted to resurrect the dead
- The pastor had failed to accomplish his mission and he was attacked by family members
- He was later arrested by the police that came to save him from the family members
In a bid to prove himself as a man of God, an aspiring prophet in Ethiopia has attempted to resurrect the dead. The prophet identified as Getayawkal Ayele had failed to revive the corpse and was later arrested.
The aspiring prophet had reportedly tried to revive the deceased identified as Belay Biftu. He was reported to have laid on top of the corpse shouting "Belay, wake up".
After the family of the deceased realised he had failed, they were enraged and began to attack the prophet before he was saved by police officers.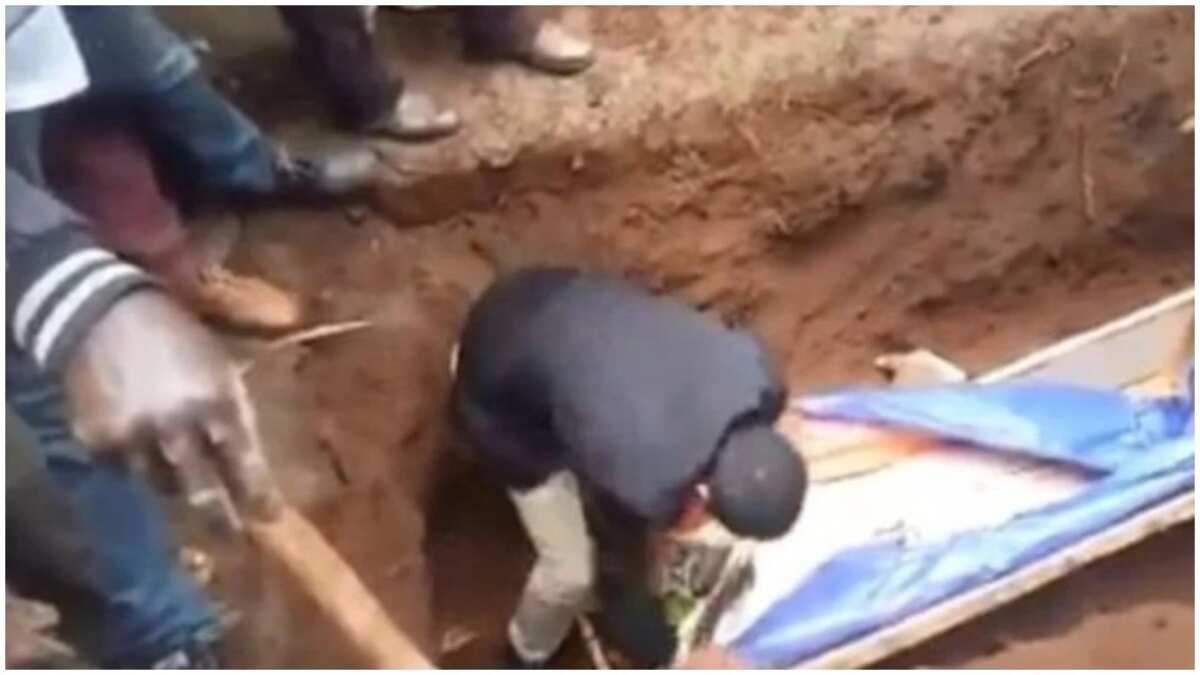 READ ALSO: Church leaders confused as Mother Mary statue is 'weeping' olive oil in New Mexico
However, the prophet was later arrested by the police officers that rescued him. The prophet who is originally a health worker was taken to custody.
According to BBC, the abuse of dead body is a crime under the Ethiopian law. It was gathered that Getayawkal had gone to the grieving family to make his case by telling them the story of Lazarus who was resurrected by Jesus Christ.
PAY ATTENTION: Get the Latest Nigerian News on Legit.ng News
They agreed that he should dig up the grave and raise their dead son but after he failed several members of the family were reported to have fainted on the spot while others became enraged with anger and attacked him.
PAY ATTENTION: Get the hottest gist on Naija Uncensored Facebook Group
Image of Jesus Christ appears in Ikorodu Church - on Legit.ng TV