- A Facebook user identified as Ibrahim Oppong Kwarteng has dedicated his life to fighting injustice and assisting the helpless
- Ibrahim recently shared a photo of a five-month pregnant woman who was sentenced to two years imprisonment
- According to the freedom fighter, the soon-to-be mother attacked her husband's mistress
Who is there to curb the law when it deprives humans of dignity and true justice? A Facebook user identified as Ibrahim Oppong Kwarteng recently proved that the law can fail to deliver justice, sometimes.
In a recent post shared on Facebook, Ibrahim narrated the story of a five-month pregnant woman who was sentenced to two years' imprisonment for defending her home and fighting for the father of of her child.
According to Oppong, the unnamed woman found herself in Nsawam Female Prison, charged and sentenced for assaulting a woman who must have been her husband's mistress. The expecting mother came home to find her husband with another woman, who she found, was wearing one of her dresses.
READ ALSO: Violence reportedly broke out at Mayorkun's concert as Davido's bouncer assault journalist
Unable to face the humiliation, she confronted the mistress and a fight broke out. She hit the lady with sandals and attempted to fight her degradation. The pregnant woman was then arrested and jailed for assault despite her condition.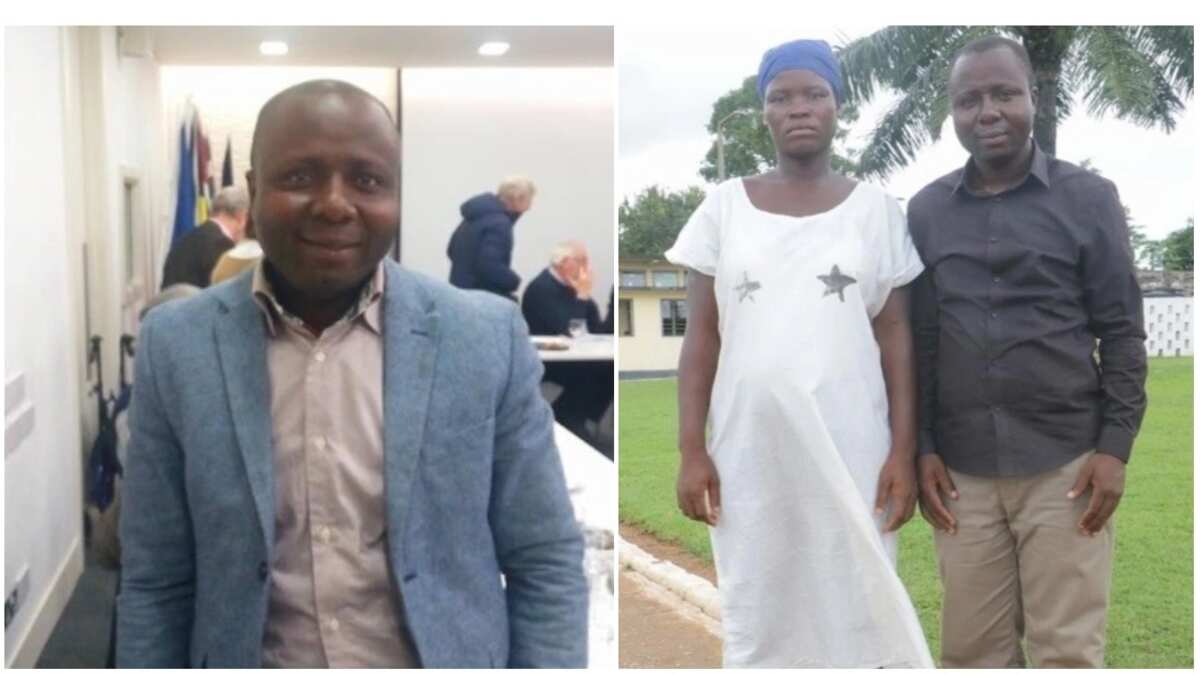 Kwarteng who shared the story and the photo of the soon-to-be mother employed people to assist in making sure true justice is served.
His post read: "I encountered this beautiful young lady at the Nsawam Female Prison last week. She has been convicted for 2 years with a 5 months old pregnancy, and came into the prison with her one and a half year old son. Her offence? She tells me her "husband" brought in his girlfriend into the house and gave the lady her dress to wear. She couldn't believe what was unfolding in her eyes and could not contain the humiliation. She confronted the lady and a fight ensued. In the course of the struggle, she hit the lady with a sandals she laid hands on and was jailed for assault. Since coming to prison, this so-called husband has never visited her. My appeal is for some of our judges to fully consider the overall context of events before handing down sentences. I have a feeling they are sometimes misled by the police? For how long will the Alternative Sentencing Bill which could possibly prescribe community sentences in such cases, continue to gather dust in Parliament? Shouldn't pregnant women be given suspended sentences instead? I simply don't understand why the Criminal Offences Act 1960 which obviously needs a review after so many years of usage continue to dictate the pace. We are all not safe! She has a fine of 1400 Ghs to pay and another 2000 for the injuries caused to her attacker, making it 3400 Ghs in all to secure her release. You may want to help! At Crime Check Foundation, CCF, we champion the cause of the poor and the voiceless. Join us do so!"
Meanwhile, just recently, a 75-year-old father of 10 reportedly took his own life after he heard his wife was cheating with another man.
The deceased, Charles Okafor couldn't bear a broken heart when he was informed of his wife's crooked loyalty and allegedly ended his life with the aid of a wrapper which was found hung to the ceiling in Anambra.
Clearly, humans can go to dangerous lengths when their hearts get broken or their trust betrayed by the one they love.
PAY ATTENTION: Read best news on Nigeria's #1 news app
My Husband Ran Away When He Heard I Had Quadruplets on Legit.ng TV