- Torpedo Moscow have revoked the contract of Erving Botaka-Yoboma less than a week after signing him
- The 19-year-old arrival at the second division side caused a huge protest from unhappy fans because of his skin colour
- The club later succumbed to the fans demands by releasing a statement that the player is no longer in their payroll.
Russian side Torpedo Moscow have revoked the contract of Erving Botaka-Yoboma less than a week after signing him as a result of supporters protest over his race, according to the UK Sun report.
The youngster switched base to Torpedo last week on the eve of the new season.
However, his arrival caused a huge protest from unhappy fans who took to the social media to dish out life threatening messages as well as demanding that the club only bring in white players only.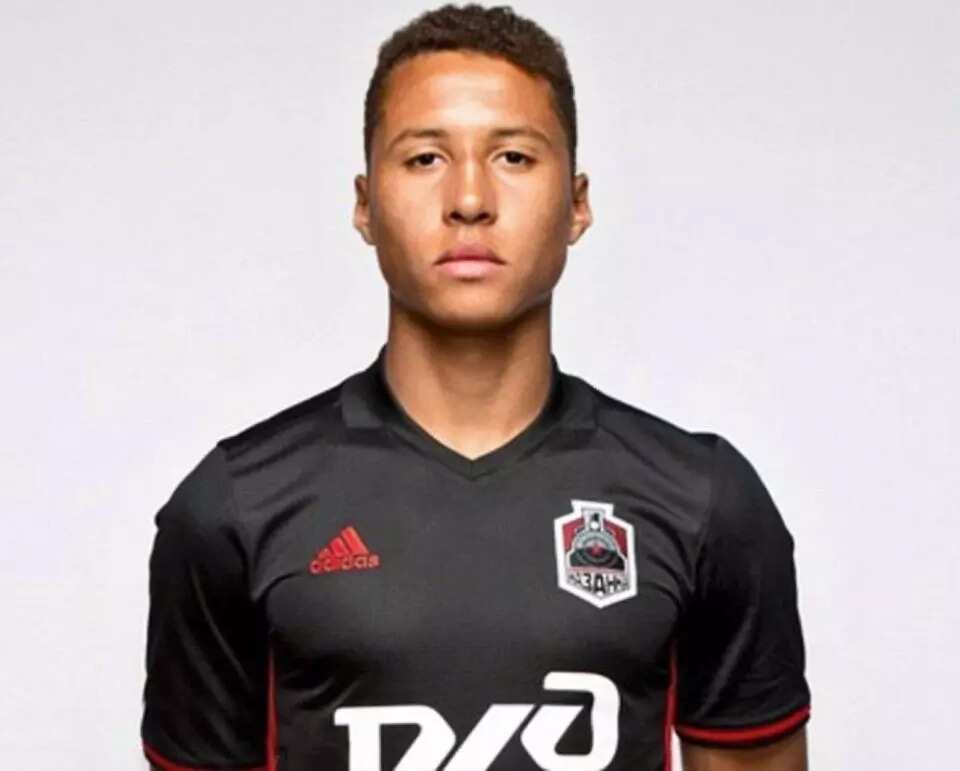 READ ALSO: Neymar says Ronaldo's Juventus move will change the face of Italian football
Interestingly, this is just 7 days after Russia played host to the 2018 FIFA World Cup, and the second tier club had to succumb to the fans demands by releasing a statement that 19-year-old is no longer in their payroll.
In addition, a Goal report further added that Torpedo president Elena Yelentseva issued the statement which was purely down to the colour of player's skin.
The defender was born and raised in Russia of African descent.
One Supporters' group, who are popularly known as Zapad-5 Ultras, wrote on Russian social media site Vkontakte: "Black may be one of our club's colours, but we only want whites in our ranks."
Another group wrote: "Since you consider it acceptable to come into our home and our family without regard for our rules and traditions, we reserve that same right.
"We will see who comes out on top."
Initially, Torpedo owner Roman Avdeyev faulted the racist fans after the first protests.
"There is no 'skin colour' in our criteria. We've never noticed it and will never notice it."
Interestingly, Torpedo have revealed that the deal has been revoked, but suggest it is down to a financial issues not known about when he penned the contract six days earlier.
A statement said: "The Russian Torpedo Football Club regrets that the transfer of player Erving Botaka-Yoboma to our club caused a sharp reaction.
"We declare that our transfer policy is exclusively based on sports principles.
"We oppose any form of discrimination.
"The cancellation of Erving Botaka-Yoboma's transfer is solely related to the cost of transfer.
"Erving Botaka-Yoboma was offered to sign a contract, the transfer was to take place free of charge.
"However, on July 17, 2018, we received a letter from the previous club of the player with a warning about a compensation payout requirement. In accordance with the policy of the club, which does not include payment for transfers, the transition did not take place.
"There were no other reasons to refuse the services of the football player. We will make every effort to ensure that such situations will not occur in the future."
PAY ATTENTION: Become a member of the leading sports Facebook group 'Naija Football Fan Zone
Already, the protesters have been faulted by Alexander Zotov, who is head of the All-Russian Union of Footballers.
"There have been changes in attitude after the World Cup, but a group of idiots still remains.
"People with a limited world view exist in any country. We saw how open our society and people were during the World Cup."
Meanwhile, Legit.ng previously had reported that Romelu Lukaku in a write-up for The Players' Tribune, opened up on the challenges he faced growing up and deciding to play football.
The article touches on his family, his love for the game, financial difficulty and racism.
At Russia 2018, the 24 year old is leading the line for Belgium. But in his revelations, the journey this far has been as difficult as possible.
Born some 24 years ago in Antwerp, Belgium, Lukaku was raised by his mother and father who are originally from Congo DR.
Who is the better coach, Mourinho or Conte? - on NAIJ.com TV
Source: Legit.ng