Have you heard the latest update about N-Power? The date of deployment has officially been announced! Find out here when the most recent batch of the beneficiaries of N-Power program is going to be deployed and what this programme actually is.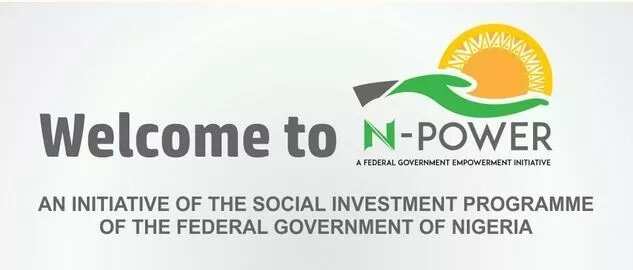 Latest news about N-Power 2018
This just in: President Buhari administration has made the announcement that 300,000 beneficiaries from the second batch of the N-Power Volunteers Corps are going to be deployed and engaged on August 1, 2018. This was announced by the Senior Special Assistant of Vice President Osinbajo, Lalolu Akande, on Thursday, July 19.
According to him, with this newest addition of 300,000 beneficiaries, the programme will have provided opportunities for half a million Nigerian graduates by August of this year. He also mentioned that President Buhari views this Social Investment Programme as very important in dealing with unemployment and poverty.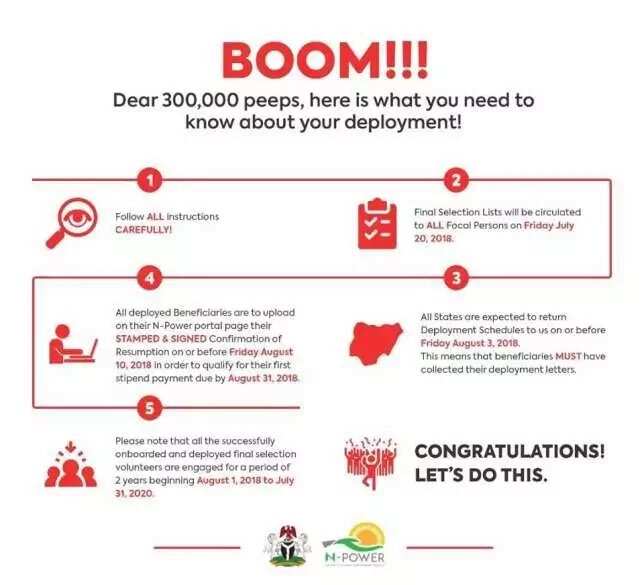 READ ALSO: NPower recruitment process and requirements in 2018
The statement also talked about how the deployment process was actually going to work. The final selection N-Power list has been broken down by states and LGAs, as well as by three N-Power components, and it is going to be circulated to all of the focal persons across the country by July 21, 2018.
The beneficiaries should be deployed to their PPAs (Primary Places of Assignment) on or before August 1, 2018. All of them will be engaged for a two-year period that will end on July 31, 2020. In order for beneficiaries to receive their first monthly stipend of ₦30,000 by the end of August, they need to upload their signed and stamped confirmation of resumption to their N-Power portal page by August 10, 2018.
What is the N-Power programme?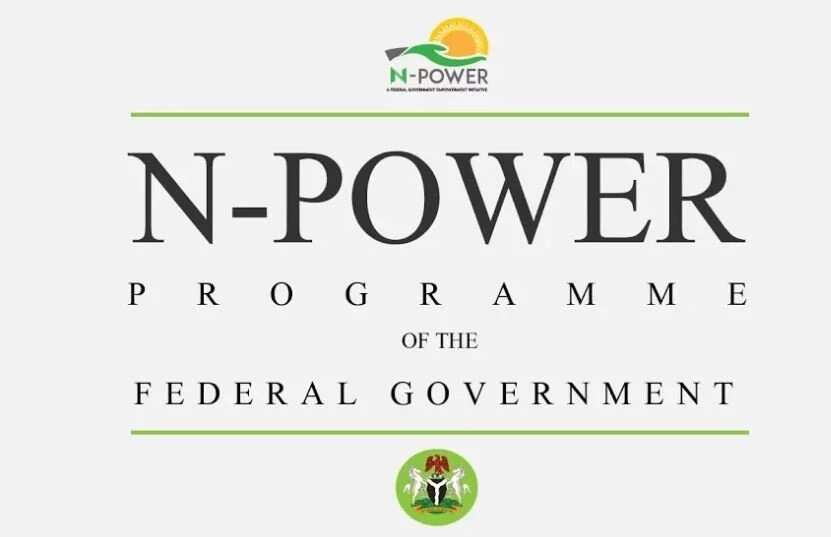 READ ALSO: How to write NPower test: facts you should know
N-Power Nigeria is a special programme that is meant to empower Nigerian youth by offering them useful knowledge and skills that can help them find their perfect career in the future. With the help of this scheme, thousands of young Nigerians who have been struggling to find jobs have already received necessary training, and many more thousands are on the way.
There are six main areas of N-Power that focus on different skills and interests. Two of them are from the non-graduate category (N-Power Knowledge and N-Power Build) and the other four are from the graduate category (N-Power Tax, N-Power Teach, N-Power Agro and N-Power Health). This way, everyone can find something that fits them best.
Through the N-Power scheme, the beneficiaries can learn entrepreneurial skills that would enable them to become professionals and entrepreneurs. To facilitate their learning, they are given a monthly stipend of ₦30,000 and electronic devices. If you want to know more about the programme, visit www.npower.gov.ng and find the answers to all of your questions.
So if you are one of the lucky 300,000 beneficiaries of 2018 N-Power scheme, pack your bags and wait for the news on your deployment. Good luck!
READ ALSO: How to check NPower shortlisted candidates
Source: dailypost.ng