How to make gbegiri from scratch
If you have never tried to cook Gbegiri Nigerian soup before, you definitely need to try right now. It's delicious and so simple to cook that you will be amazed. Check out the ingredients and the recipe and get down to cooking!

If you have never tried to cook a Gbegiri Nigerian soup, then, you definitely need to try right now. It's delicious and so simple to cook that you will be amazed. Check out the ingredients and recipe and get down to cooking!
A couple of words about Gbegiri bean soup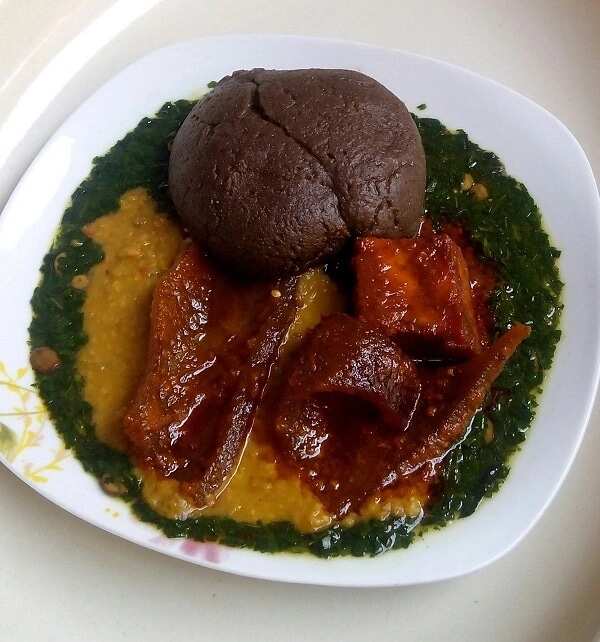 READ ALSO: How to make Scotch eggs without flour?
This is a traditional Nigerian dish that's cooked with brown or so-called black-eyed beans. It's one of the most favorite soups in the country, it's usually served with either Amala or Tuwo Shinkafa.
One of the main benefits of this soup is the fact that it's extremely easy to cook and the ingredients are quite simple and easily found. Even in case you have never even tried to cook anything like this before, you will surely manage to make a delicious meal. So, let's get started.
Gbegiri ingredients: what you will need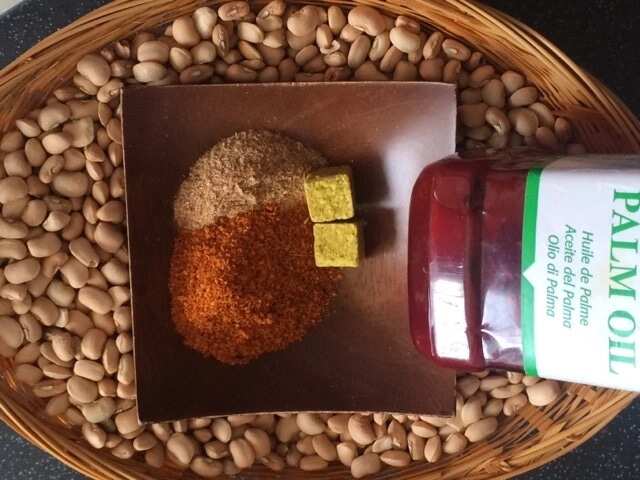 Beans (give preference to brown or black-eyed) – ½ cup
Mackerel (smoked) – 1 (not very big)
Meat – beef or chicken that has been stewed previously (maybe, stew leftovers)
Crayfish (ground) – 1 tablespoon
Seasoning cube – 1 (a big one)
Palm oil – 1 tablespoon
Seasoning (any that you like)
As you can see, there's nothing extraordinary in the ingredients, which are required for the bean soup of this kind. Further, you will see that the cooking process is exceptionally simple, too.
Let's make Gbegiri step by step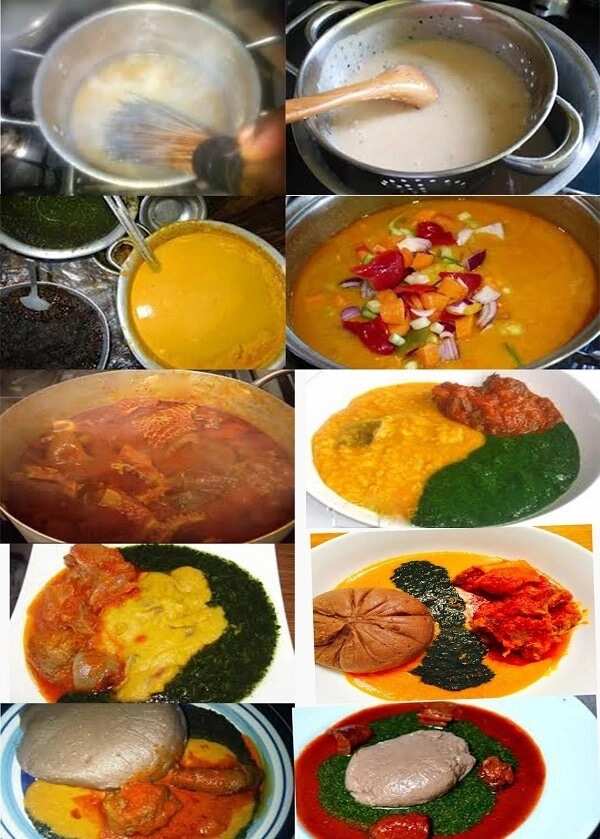 Step 1: Make sure you have enough meat. There should not be too much but neither should you put too little. The soup should taste of beans and of meat, not only the beans and seasoning.
Step 2: Rinse the beans thoroughly and leave them in clean cold water for about 5 hours or, maybe, even more. Leaving them in water for the night will be perfect. The more water they absorb, the faster they will be cooked.
Step 3: Check the seasoning. Make sure crayfish is properly minced or ground. Also, you may need to grind some pepper if you have also chosen it for the seasoning of your Gbegiri soup.
Step 4: After the soaking time for the beans is over, remove the water, rinse the beans again, peel them and place them into a pot, which is big enough. Add some water so that it covers the beans. Make sure you always control the process because beans have the habit of giving plenty of foam when boiling. The foam may overfill the pot. So, to avoid it, reduce the heat right after you see that the soup is boiling. Cook the beans on a medium heat.
Step 5: Check the beans after about an hour (in the process, you may need to add more water to the pot). The beans must be cooked through to softness because after they are cooked, you will need to mash them.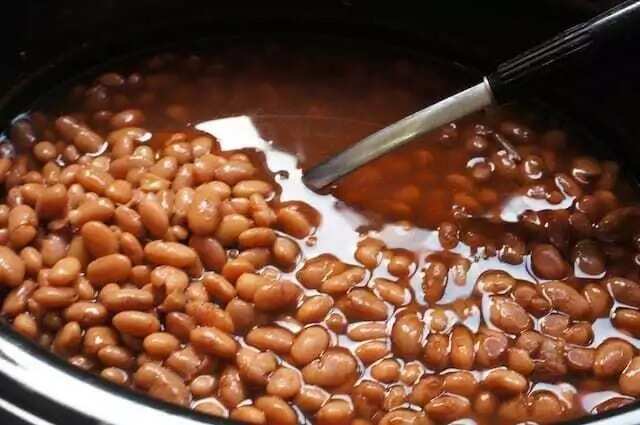 READ ALSO: How to make vegetable sauce with ugu
Step 6: Complete the mashing. You may do this with either the help of the tool you use to mash potatoes or you may use a blender. Either option is good if you manage to get a completely smooth puree.
Step 7: Add the mashed beans with other ingredients. Add the smoked Mackerel, a tablespoon of palm oil, and all the other seasoning ingredients you have chosen for your soup.
Step 8: Put on the lid and keep on cooking until the soup becomes yellow due to the palm oil color change. Don't forget to stir regularly to prevent sticking and burning. This is it! The soup is ready. Follow the tradition and serve it with the beef from the stew and Amala or another type of Nigerian fufu.
There are variations to the recipe. For example, in some another Gbegiri recipe you may see that they cook beans not in plain water but in meat stock. This is a nice idea because the soup becomes richer.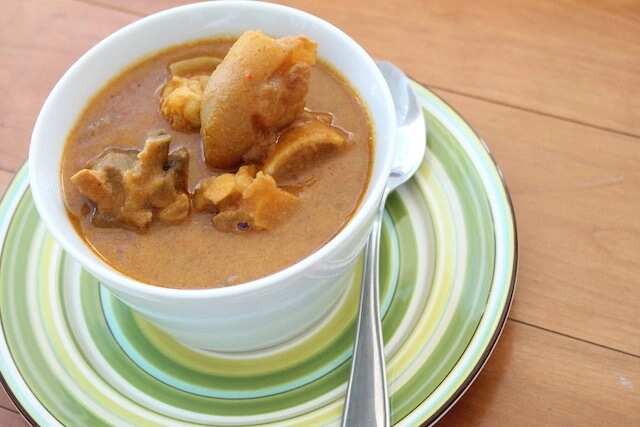 Sometimes, you may see that some cooks add onion fried in palm oil and then added to the bean puree. This is an optional step because not everyone likes the taste of fried onion.
Sometimes, it's recommended to serve Gbegiri soup with Ewedu soup, immediately in the same plate. The mentioned Yoruba soup is made out of Ewedu leaves with seasoning. The leaves should be picked thoroughly, washed, and cooked with potash for softness.
After the cooking (7 to 10 minutes) the leaves need to be blended. After blending, the leaves are mixed with the seasoning ingredients and simmered for a couple of minutes. After the simmering, the soup can be served.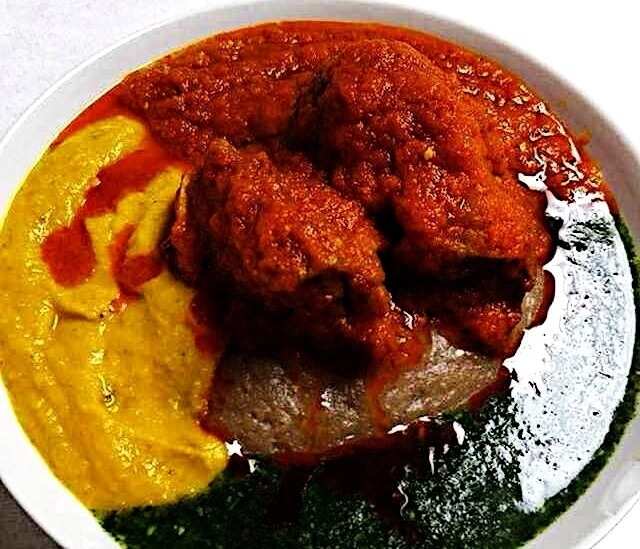 Well, now you know how to make Gbegiri soup, at least, its basic version and should feel free to make experiments. You may try adding spices like colander or nutmeg to the soup, try other options to find the one that suits your tastes best.
Enjoy your meals, share the information with friends, and good luck!
READ ALSO: Best Okro soup recipe
Source: Legit.ng