Sending a birthday prayer for a brother can be beneficial not only for him but also for you. Brothers can be such a blessing sometimes, but you can't ignore the fact that they may create a mess in your life. Nevertheless, you still love them and want to express this feeling. This article will help you to do that!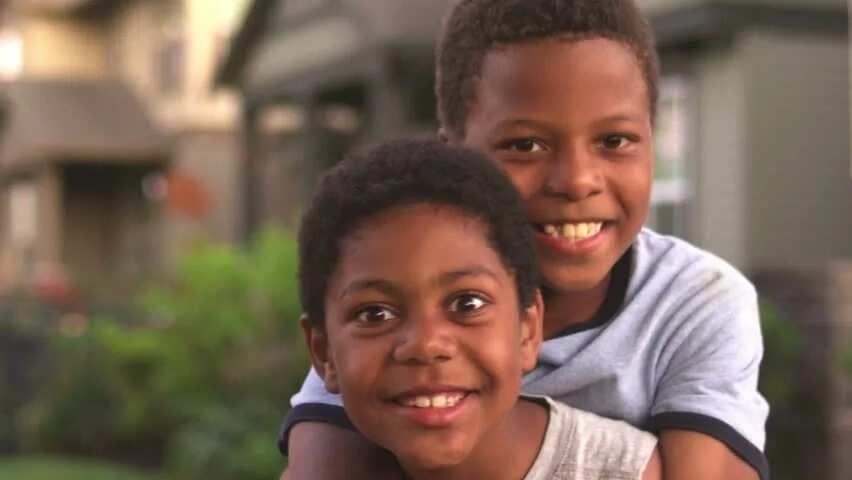 Birthday Prayer for My Brother
Dear brother, I wish that God will always be with you. Even in the most darkest times, our God will shine his light upon you. I just want to say that I love you and wish you the greatest Happy Birthday!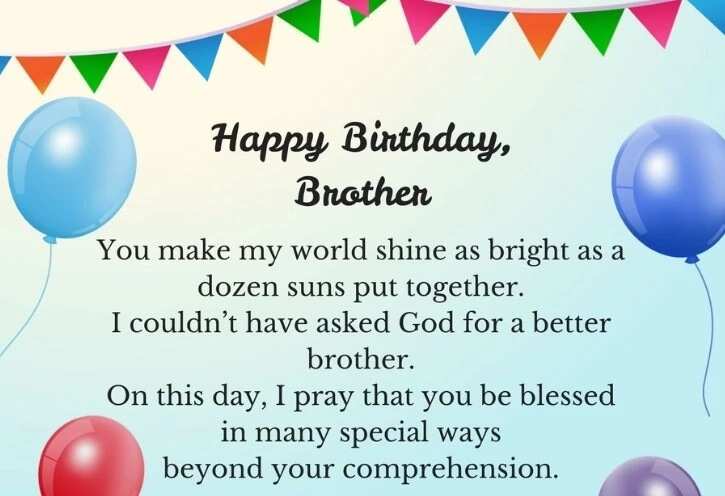 READ ALSO: Funny thank you message for birthday wishes on Facebook
You are a perfect gift from our God. Brother, I can't imagine a person whom I love as much as you. As the Bible teaches us: "love is God." I want to that all blessing of our Lord will be bestowed upon you in this fascinating day!
Happy Birthday prayer to you, brother. You are the brightest part of my life. I just can't imagine how I can live without you! You have always been there for me, and I can't express how precious you are to my heart! Brother, life with you is the happiest.
God is above us, and he has given you to me. I couldn't expect such a great gift. You have always been there when I was sad, and I have always been behind my joy and success. May you be blessed with eternal love and happiness!
Dear brother, you are a real Angel that was given to me by God. Every day I think about how life would have been if our Lord had not blessed this precious world by you. For me, you are a real treasure that I will try to save for all my life. My heart beats in the constant happiness for you. It's just fantastic that a person like you is right here. Happy Birthday!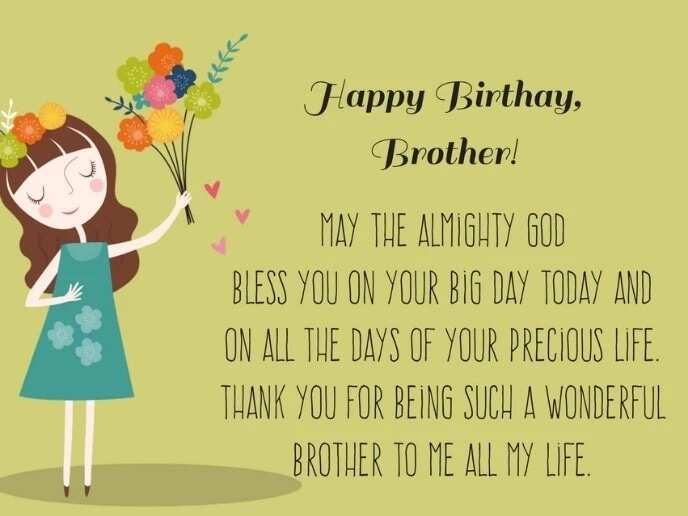 Do not forget about Birthday wishes for a wife and mother! Your brother wouldn't be with you without your mother!
People say that brothers are gifts from our God and I truly believe that it's true. For me, you are the dearest and sweetest thing in the world. May our Lord continue to shine his gifts upon me and may my brother will always be beside me. Happy birthday!
Dear brother, every day with you is like God's blessing. You are the person who will never let me down. You are the superman who will never leave me alone. You are the great man who will always come to rescue. It's such a wonderful thing to have you beside me. May life will always be blissful for you my brother. Happy Birthday!
Is it possible to write some birthday wishes for my brother? I just can't imagine my life without you. The most precious thing that our Lord gave to me is you. In this day, the great man was born. I will pray that God will be good for you and show you how the right way to his glory!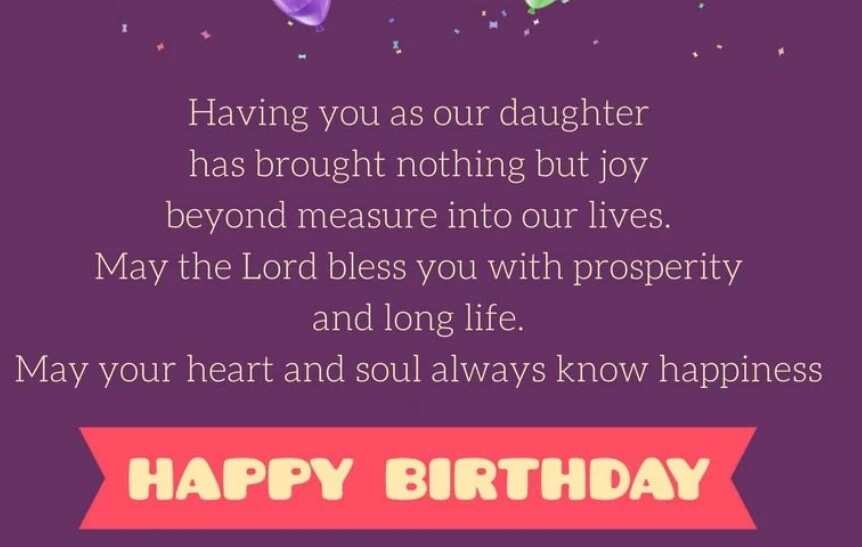 I thank God today that he has given me a person like you. You the most wonderful and fascinating person that I have ever met. I can't imagine my life without somebody like you. The sweetest brother, may God will always be by your side. Remember, I will be there for you.
May God bless you abundantly as he blessed me when you were born! You are the most carrying brother who will always protect me in the time of needs, and I can't stress enough how important it's for me. I just want to be there when you need me. May God always be with us, little brother! The merriest birthday to you!
The sweetest brother! God is here to congratulate you on this wonderful day. I can't express how important this day for me. It was the very date when the most reliable person in my life was born. My life wouldn't be full without you. I'm here with you, and I'm always here beside you.
The most honest birthday prayer for my brother. Thank you that you are here for me. I love you. Happy Birthday!
Dear friend and brother! May God give you a phenomenally Happy Birthday! It's the day that was created for your happiness. I can't imagine how the life of the whole world would be without you! It's just impossible! I love you, brother! My life would never be as perfect as today! There is no me without you! I wish this would be forever! Happy Birthday!
May you have only luck on your way to victory! It's impossible to express the whole range of feelings that I have for you. You deserve the sweetest love of my heart. May you have the most fabulous birthday in this life!
READ ALSO: Birthday cake for men with name: top 10 ideas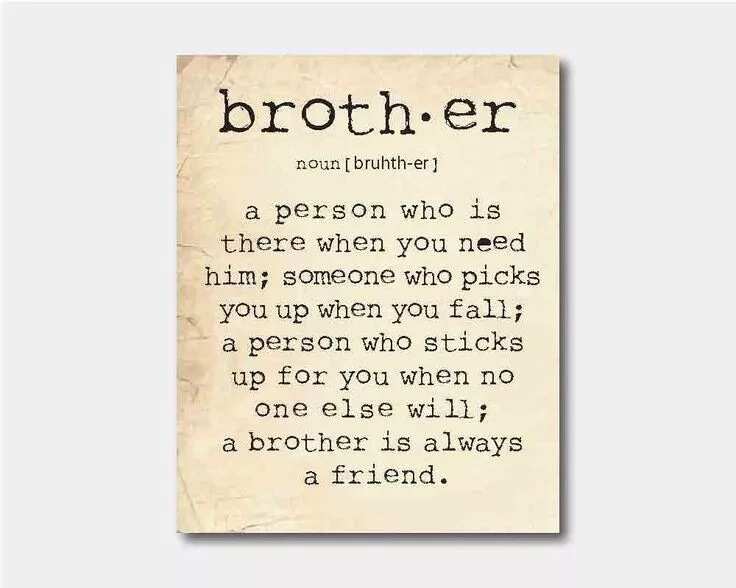 Remember, we are together, and we will always be together! Only love will help us to understand the differences! May this day will be filled with only good news. Happy Birthday, my sweet brother!
May God protect you from anything in this world! He will give you the strength to overcome anything. My big-big brother, I will always be there for you. Your life will be the sunniest picture, and you just can't imagine how it pleases me. I love you, brother. May you always feel this love and be there for me when I need you. Thank you that you accompany me in this life.
Today I want to ask God that he will! In this fantastic life – I will be there for you when you need me. You can't imagine my joy and happiness when you were born. Your life means everything to me! I want to say thank you and Happy Birthday! Do not forget to celebrate it!
My sweet brother. Today is your birthday, and God is with you on this day. I can't miss this chance to congratulate you and express how I love you. Try to have the best Birthday!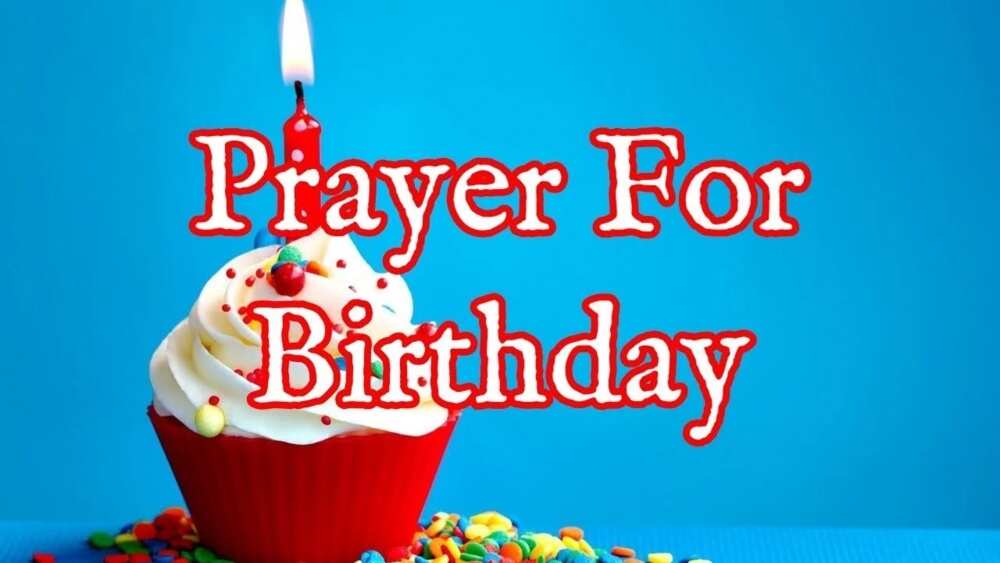 Any happy birthday prayer for a brother is actually a message to the universe. It's the prayer that everything will be good in his life. No matter where you live now or if you are together right now, it's necessary to pray for your brother. By the way, check these short birthday messages for myself!
It's never too late to express your love and desire to be with him. That's the reason why he is in your life. There is always a need to express your feelings to the dearest people in your life. Do not miss this chance!
READ ALSO: Best birthday wishes for oneself