- Former Chief Justice of Nigeria, Justice Aloysius Iyorgyer Katsina-Alu, is dead
- Katsina-Alu passed on at 76 years of age
- The cause of his death is, however, not clear
Emerging reports have it that the former Chief Justice of Nigeria (CJN), Justice Aloysius Iyorgyer Katsina-Alu is dead.
According to This Day, a family source said he died at about 2am Wednesday, July 18, at an undisclosed private hospital in Abuja.
The cause of his death was not clear but Katsina-Alu, who was CJN between 2009 and 2011, hailed from Benue state. He would have been 77 years on August 28.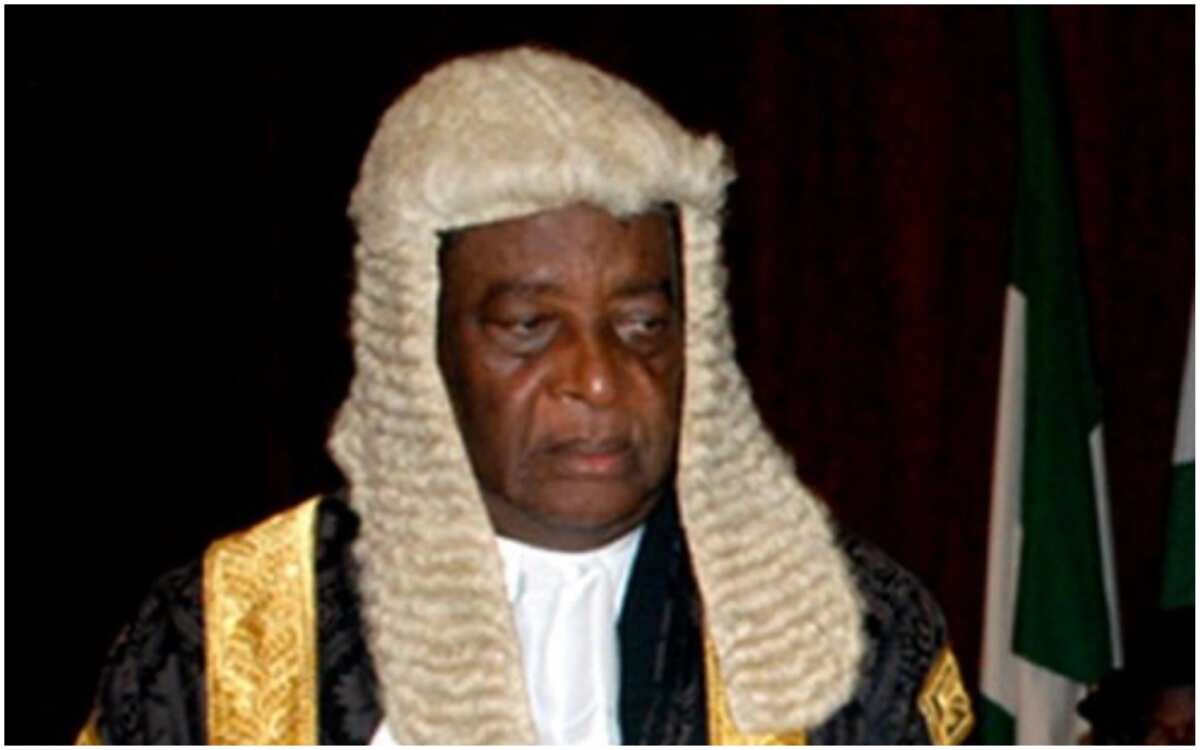 READ ALSO: Saraki speaks on dumping APC
Meanwhile, Legit.ng had reported that Dahiru Musdapher, former chief Justice of Nigeria passed on Tuesday, January 23. Musdapher died at 75 years of age.
Muneer Musdapher, a young brother of the Dahiru, wrote on Facebook: "My elder brother Justice Dahiru Musdapher former CJN passed on tonight."
The jurist retired from bench five years ago on attaining the mandatory retirement age of 75.
Close to a year to his retirement, he was appointed CJN by the then President Goodluck Jonathan, after the exit of Justice Alysious Katsina-Alu. Dahiru was succeeded by Justice Aloma Mariam Mukhtar in 2012.
In a related development, the immediate past Chief Justice of Nigeria, Justice Mahmud Mohammed lost one of his wives and driver in an auto crash.
The wife, identified as Hadiza Mahmud Mohammed and the driver, Abdulrauf Salami died on the spot in the accident that occurred while they were travelling along Abuja-Kaduna road on Tuesday, May 29.
A source close to the family told the Nation that other occupants of the vehicle – a Toyota Land Cruiser – including the ex-CJN's second wife and a family member sustained injuries, but are now being attended to in a medical facility in Kaduna.
It was learnt that the late Salami had been Justice Muhammed's driver for over 25 years now, since his appointment as a high court judge.
Protesters embarrass Lagos Chief Judge on women's day on Legit.ng TV:
Source: Legit.ng