Is it true? Is Jim Iyke married? Many Nigerians are curious about the personal life of their favorite Nigerian movie star, but Jim doesn't like to share his privacy with the public. This is why his fans have so many questions and wish to learn more about his true second half and the couple's children.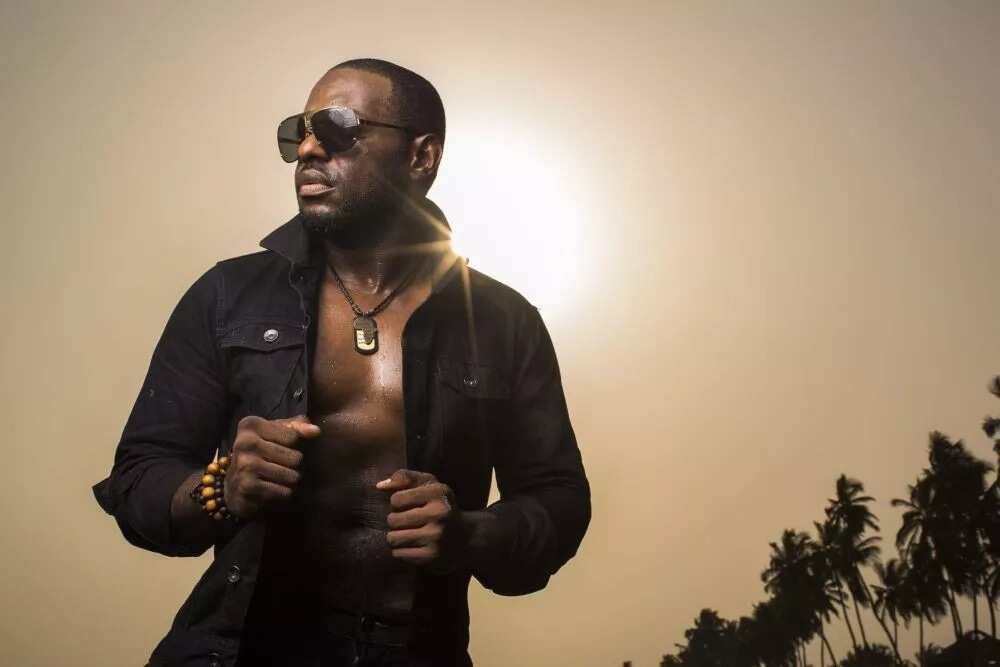 Jim Iyke
Who doesn't know Jim Iyke in Nigeria? He is an extremely popular star in our country.
Jim's family comes from a big family of eight kids where he was the only boy. Growing with sisters, Jim graduated from a school and entered the University of Jos. The future Nollywood celebrity chose to study banking and finance and later studied philosophy.
At the beginning of his acting career 17 years ago, Jim Iyke might not even have an idea how famous he would be today. But give this a thought. He acted in more than one hundred and fifty movies! 7 years and 150+ movies! This is really unbelievable, so you can imagine how well he is paid for his roles? He even has his own firm titled Untamed Productions, which produces films.
Besides acting and producing, the actor helps kids with disabilities through his own foundation.
What about his personal life? Is Jim Iyke married and who is the mother of his cute son? Keep reading to find only reliable information.
READ ALSO: Jim Iyke biography: age, wife, son, house & movies
Jim Iyke's wife
Is Jim Iyke married to Nadia Buari? Is his real wife's name Rosaline Meurer? Who is Dana Kinduryte?
These are the main questions that worry all female fans who enjoy watching movies with Jim and following his Instagram account, which has over a million followers, by the way.
Rumor #1
Let's start from the very beginning. In 2018, there were rumors about Jim Iyke marrying Rosaline Meurer. While the two actors have wedding photographs, they are not married in the real life. All the wedding images are promos for their movie called Yoruba Demons.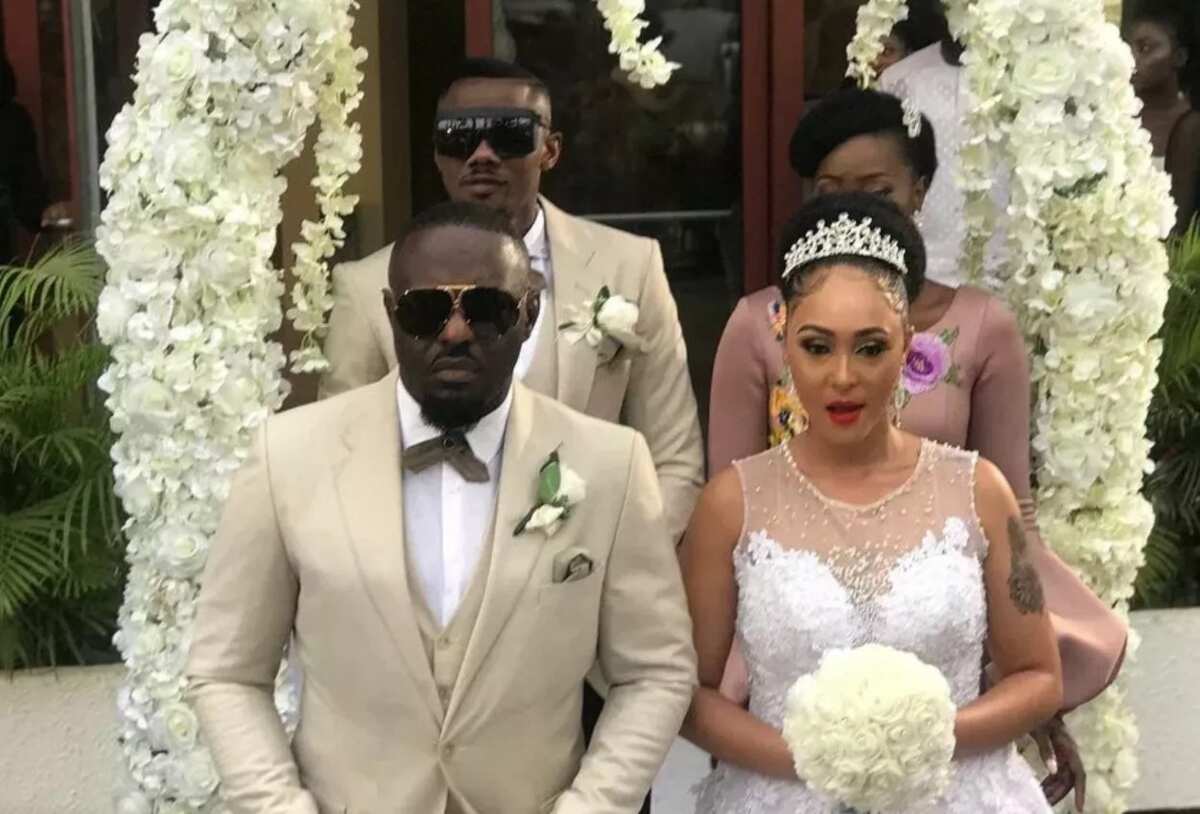 The two Nollywood stars are a part of the film created by Ayo Makun. This well-known comedian knows how to entertain the Nigerian public, and bright wedding photographs are part of the promo script.
Still, some people actually believed this was real and hurried to congratulate Jim Iyke.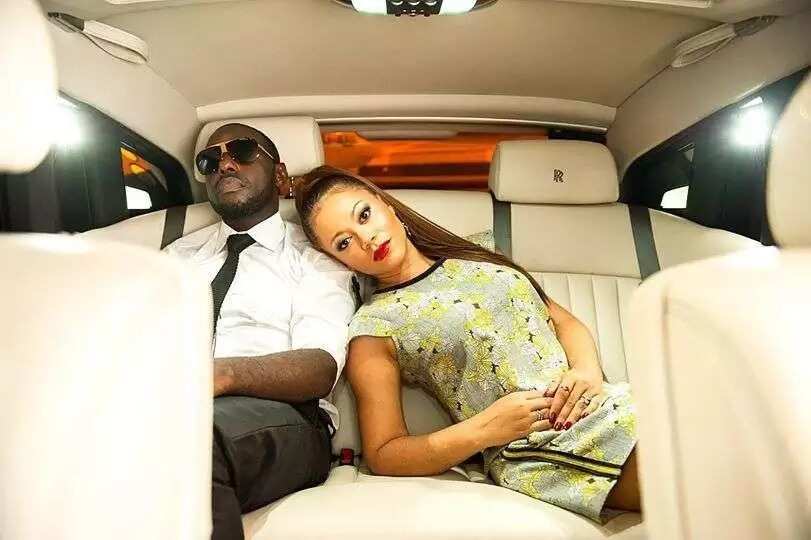 Rumor #2
Is Jim Iyke truly married to Nadia Buari, an actress from Ghana? According to Jim, he met Nadia in the entertainment industry. They were a part of a reality show and people spoke about their close personal relationship.
In different interviews, the Nollywood celebrity Jim Iyke assures that nothing was on between the two actors anymore. The show was over and so was their relationship.
READ ALSO: Jim Iyke wife and son
Rumor #3
Is Jim married to Dana Kinduryte? Who is this woman, anyway?
Dana is officially the mommy of Jim's child. She is his girlfriend. Moreover, this is not another Nollywood movie. This time it is the nice and happy reality.
Jim protects his private life really well. He doesn't share too many photos of him and Dana on his social account. He doesn't speak much about her in his interviews. Still, we know some facts you will love to know as well. They are all about Dana Kinduryte, the mother of Jim Iyke's son.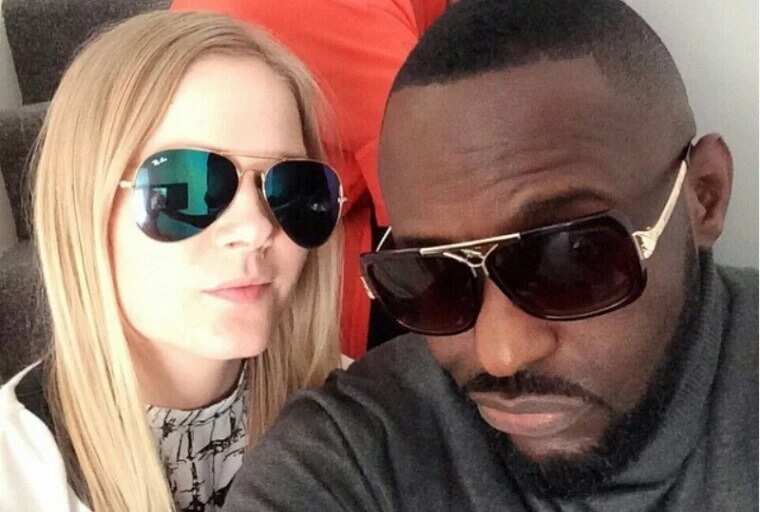 We have heard that Dana is European. She is from Lithuania and she speaks Lithuanian, English language, she's really good with French and has studied law.
Dana is younger than Jim (by approximately 15 years). There are rumors that she and the popular Nollywood star met about 4 years ago and fell in love. These days Dana lives in the United States of America. When she became pregnant, she moved to Jim's location in Atlanta.
P.S. There is information that Jim and Dana are happily married. Their wedding was a private party. It was organized in Texas, the USA. Only the closest friends of the couple attended their ceremony.
Jim Iyke son
Jim's wife, Dana Kinduryte, gave birth to their little kid in 2015, in Atlanta's hospital (the USA). Jim's baby prince was born in September (on the 1st), and Jim's own birthday is also celebrated in September (on the 25th).
What is Jim Iyke son's name? We've heard that the happy parents call him Harvis Chidubem Iyke.
There are not too many photos of Harvis, Dana, and Jim together. Just as we have stated above, this popular actor is really careful about sharing details of his private life and family with Nigerians and millions of fans from other countries.
Now you know more details about the famous Nigerian actor and producer. Besides, you have the answer to the question asked by thousands of fans, which is, 'Is Jim Iyke married?'
READ ALSO: Jim Iyke and Nadia Buari son
Source: Legit.ng