Environmental factors affecting agricultural production in Nigeria
Nigeria is an agrarian country with a developed oil-producing industry. As in any country, in Nigeria, there are environmental factors affecting agricultural production. Let's learn t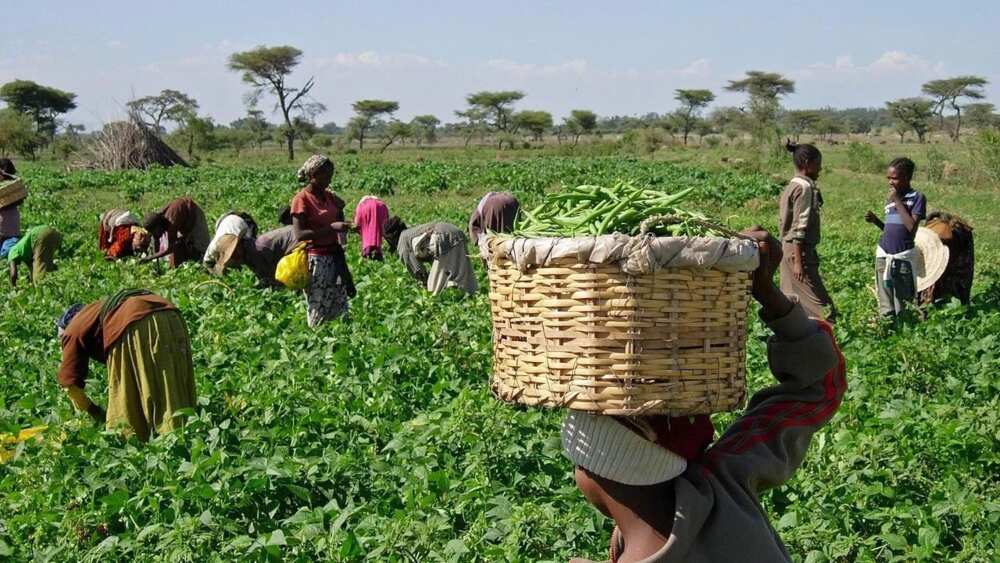 What is pollution?
Pollution is the introduction into the environment or occurrence of new, usually not typical, physical, chemical or biological agents (pollutants) or exceeding their natural level in different environments, leading to negative impacts.
READ ALSO: List of industries in Nigeria and what they produce
In the structure of the economy, agriculture accounts for 39% of GDP, with the overwhelming majority of the economically active population occupying it - 70%. For industry, these indicators are 33 and 10%, respectively, for the service sector - 28 and 20%.
Agriculture has been in deep decline over the past decades, having lost its ability to adequately provide the population with food and other products, as well as to produce commodity products, the export of which would give the country significant foreign exchange earnings.
What are environmental factors?
Drought and crop failure, global warming, climate change, water pollution, rising migration from rural to urban areas, as well as rising incomes from exploiting oil resources, which made it possible to reorient the tastes of the population to imported food, have led to industry stagnation.
The inadequate system of land use is hampered by the increase in agricultural production: there are few large modern agricultural enterprises in the country, and the main production is concentrated on small farms with the preservation of communal land tenure, which in the north of Nigeria is complicated by the presence of feudal remnants.
In combination with low fertility of soils, inaccessibility of irrigation and use of fertilizers as a brake, has become unsatisfactory marketing practice, which leads to low level of procurement prices for agricultural products.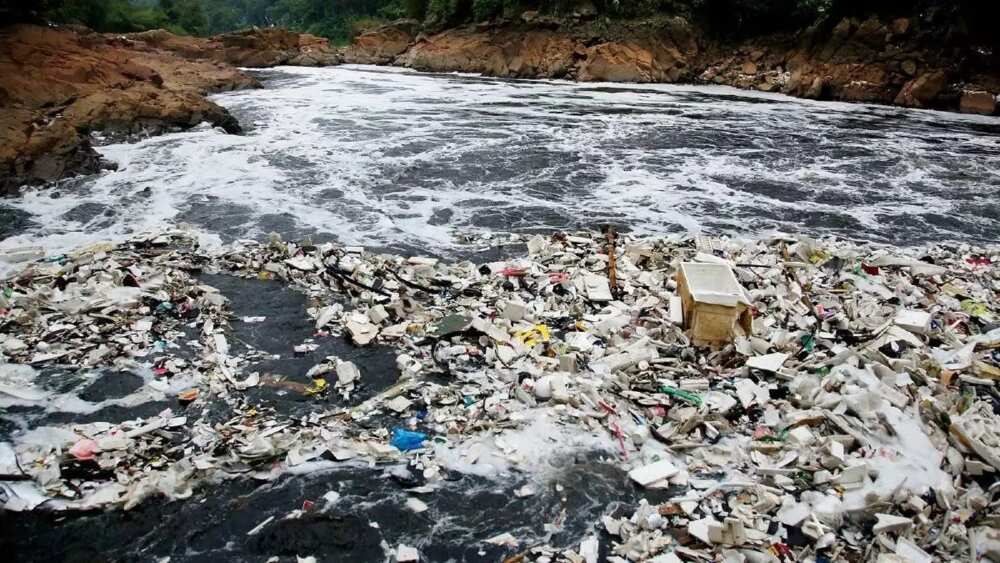 READ ALSO: Major forms of agriculture in Nigeria
Factors of anthropogenic character affecting the state and structure of land use are:
Intensification of production. In a relatively small area, a large number of people need to be supplied with food. To meet the needs of farmers, it is necessary to cut out forest areas, reduce the time of land found in couples from 6-9 years old to 1-5 years, which in turn leads to a decrease in soil fertility.
Irrigation. Nigeria is a country where the amount of land resources is not able to provide all citizens of the country with food without creating additional conditions for increasing soil fertility. To solve this problem, large state irrigation systems would be the best way to go, but the high cost of work, slow achievement, compel farmers to return to the local irrigation system, involving other types of land use and utilization without taking into account many factors.
Soil degradation The most common cause of soil degradation in Nigeria is human activity. These include felling of forests, burning bushes, mismanagement of agriculture. This leads to the erosion and demolition of a fertile layer of land. The consequence of such actions is the development of erosion processes, which in a limited space of the country leads to serious problems. In the north of the country, a major problem is the burning of grass and uncontrolled grazing, causing the land to lose its natural protection, undergo desertification and change its use.
What else effects agriculture in Nigeria?
Despite significant natural and human resources, lack of political stability, corruption, as well as the extremely low level of management at the macroeconomic level have negative effects on development of agriculture in the country.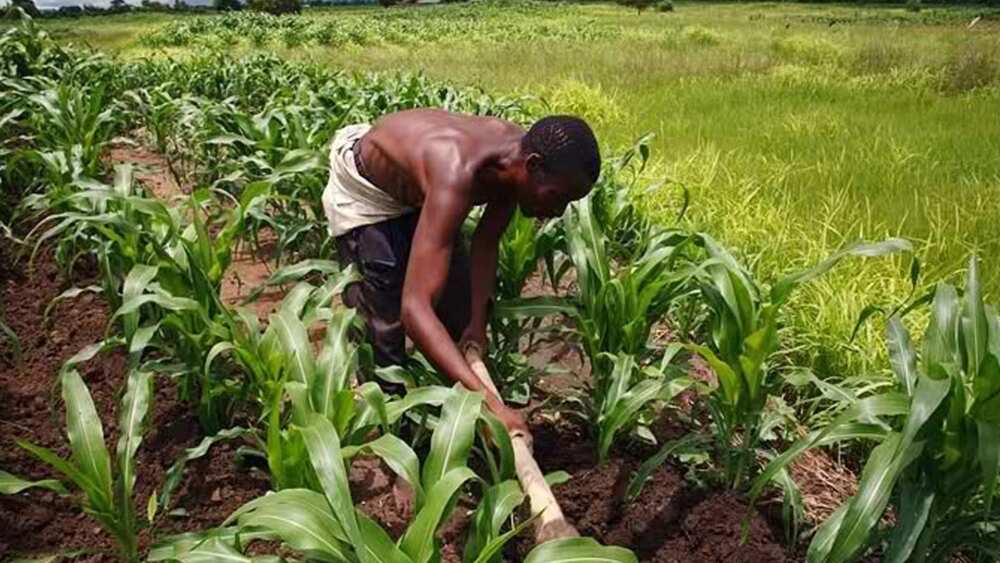 The dynamics of the country's economic development during the years of independence was determined by the extensive industrial exploitation of hydrocarbon resources and the decline in the production of agricultural products. As part of the international division of labor, Nigeria has lost its role as a leading supplier of some types of agrarian raw materials to the world market, preserving its monocultural character and raw material orientation. The economy has gained a steady fuel and mineral specialization, becoming one of the world's largest net exporters of oil.
READ ALSO: Ley farming advantages and disadvantages
What crops are cultivated in Nigeria
Nigerian agriculture produces commodity, (export) crops, including cocoa beans, peanuts, soybeans (Nigeria has one of the leading places in Africa for their production), as well as products of oil palm, cotton, rubber cousins, sugar cane. There are crops grown for domestic consumption, such as yams, cassava, corn, sorghum, millet, rice, and others.
The development of agrarian production and exports is among the priorities of the civil government. They should work on launching mass campaign to achieve full self-sufficiency of agricultural products and expanding its export volume in a wide range of products, including ensuring guaranteed purchasing prices, lending to producers, improving planting material, improving methods for storing products, etc.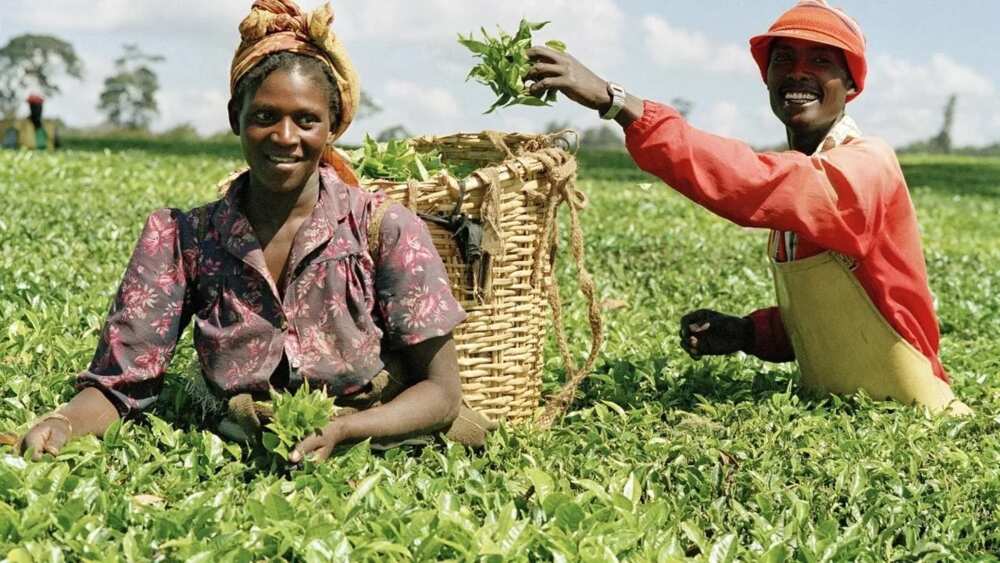 READ ALSO: How to start cashew farming in Nigeria
Source: Legit.ng