Hijab styles for face shapes: how to play up your best features?
Every woman tries different hijab styles that would match her features. You have probably tried it, too. Still, do you know that there are up to ten most suitable hijab styles for any face shapes and features?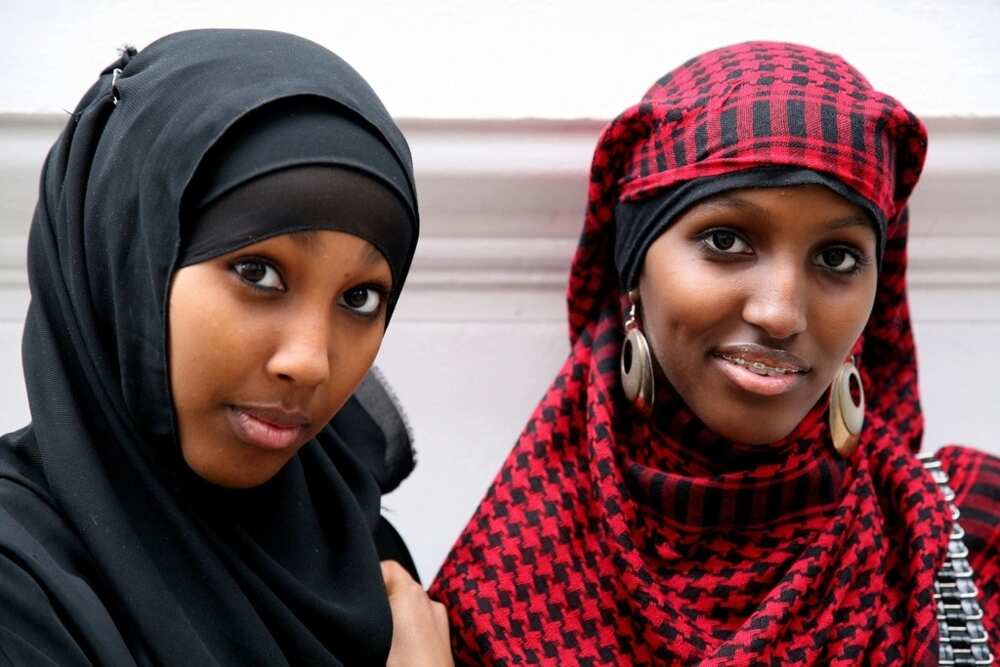 Do you know the most suitable hijab styles for your face?
We are all created with different face shapes. This is why the humanity looks so diverse and beautiful. Having the face of a certain shape means nothing bad. It means only that there are styles, shapes and lines of headpieces you wear that suit you better or worse. A hijab is a thing that can make you look even more beautiful if you to pick out the best and most suitable style for your facial features.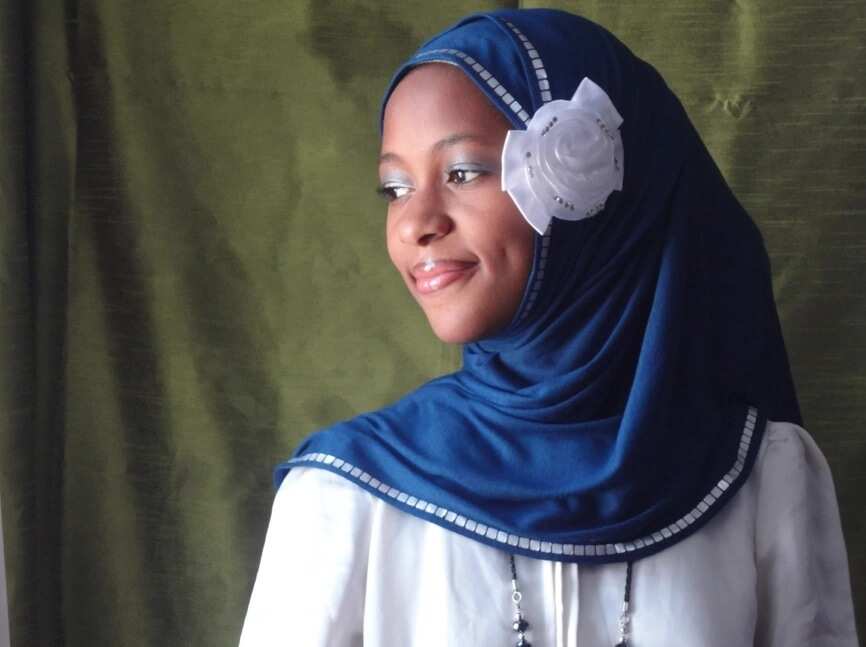 READ ALSO: How to tie fan gele for a special occasion
There are several common face shapes that are known by makeup artistes, designers, or photographers. Each of them is beautiful in its own way. You need to find yours and choose the hijab style that will accentuate your beauty and mask some tiny drawbacks.
So, let's start.
6 best hijab styles for face shapes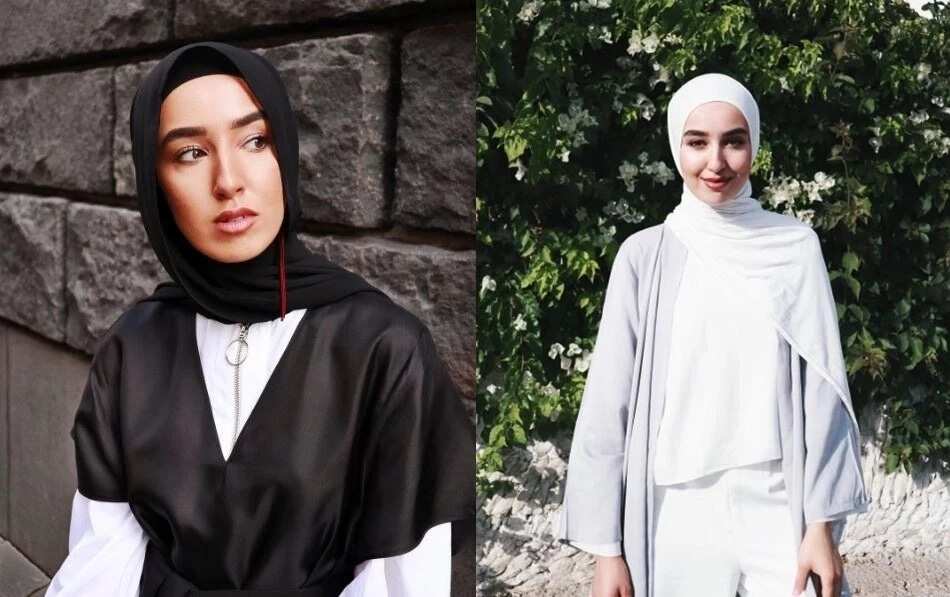 The face that resembles an oval is considered to be the least whimsical when it comes to the choice of styles. You don't need to hide wide cheeks, instead, you need to give accent to the lovely cheekbones that you have and a delicate chin. If you own such a face shape, you can play with styles as you want.
You are free to wear the scarf tightly about the cheeks or leave it embrace your face gently and loosely. In any case, make sure that the fabric creates no folds; otherwise, the line will be broken and your face will look wider than it is.
In case your forehead is somewhat rounded, you can help your face reduce the roundness with undercaps. Choose colored ones and have fun making contrasts!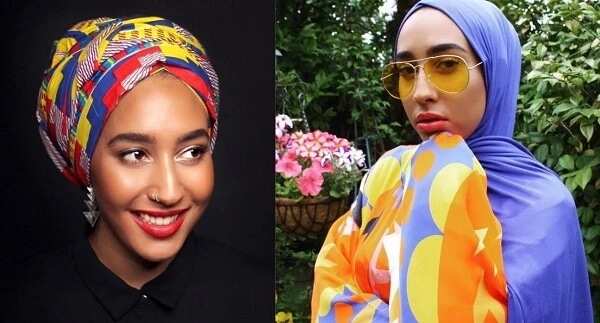 The faces that are called long are often similar to those of the oval shape. However, they have a longer vertical proportion and sometimes need a little visual reduction of the length to look perfect. Speaking about the best hijab style for such a face, choose the ones, which create a pointed v-shape above your forehead, like the one in turbans. This is one of the top hijab styles from the point of view of suitability for practically all face shapes.
Such a trick will visually match the pointed chin and create a very lovely line. It's also a great idea to fold the hijab fabric under the chin and with the help of these folds, to give your face a balanced and very exquisite look.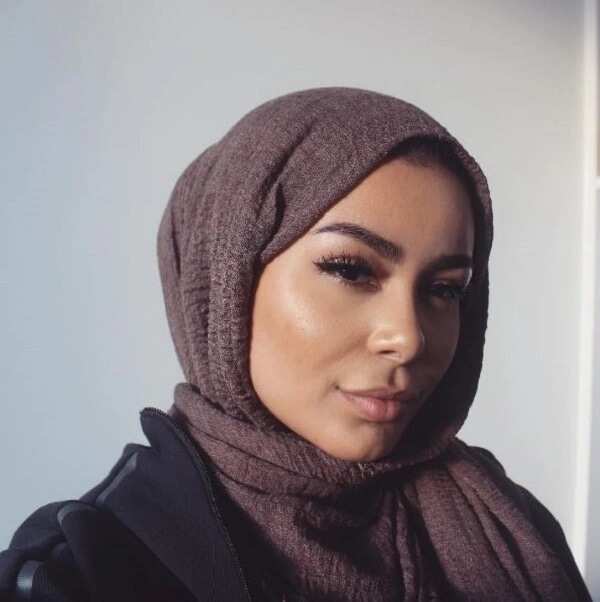 Round face always look younger due to the cheeks and small chin. If you have a rounded face, the best way for you to wear a hijab will be to let it hang loosely. Such folds will create a frame for your face and let shadows and light play on your features.
The folds of fabric will create a textured effect and distract attention from the rounded shape of your face. Depending on your personal likes, the texture and tone of your skin, a hijab that's made out of a rough material may look especially charming on you.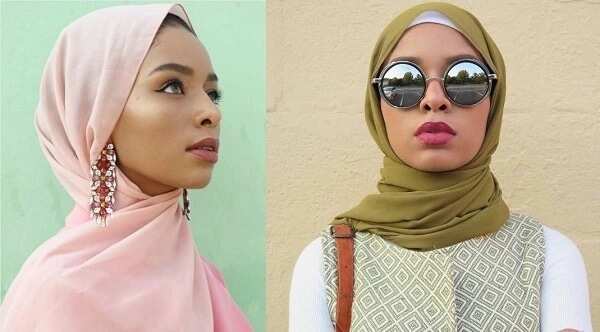 READ ALSO: How to tie bridal gele?
If you have a square face
A square face is the one, which has prominent cheekbones and a jaw that's almost as wide. These are lovely strong features that need a beautiful accent on them. The feminine lines of a hijab matched with such strong features will look especially lovely.
A square face, actually, allows a lot of versatile styles. If you want something more feminine, simply tuck the folds of the scarf under your chin and it will work perfectly well for your features. In case you are not chasing any particular style, you are free to either let the fabric frame your face loosely or wrap it around your face tightly.
In case you still want to add some softness to your facial features, add feminine accessories like big earrings or something with rounded shapes, for instance, sunglasses.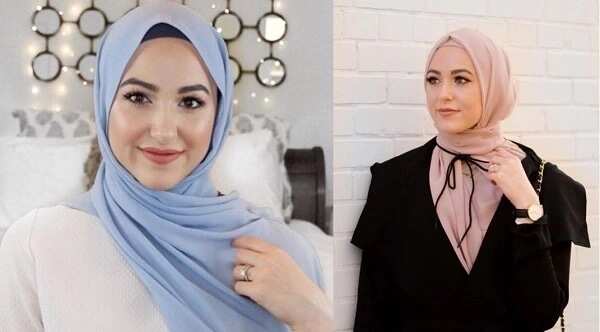 If you have a heart-shaped face
Heart-shaped faces are the widest in the cheekbone area and get narrower towards the chin. Such faces look especially lovely when a woman smiles because a smile reveals the sweet structure of the face and the girly pointed chin.
Such faces should be exposed as much as possible due to their lovely structure. They look very feminine and so need no additional accessories that would add softness or other typically feminine features. The scarf may be wrapped loosely or tightly – it's up to you. The one thing that should always be there is a small pointed top above the forehead.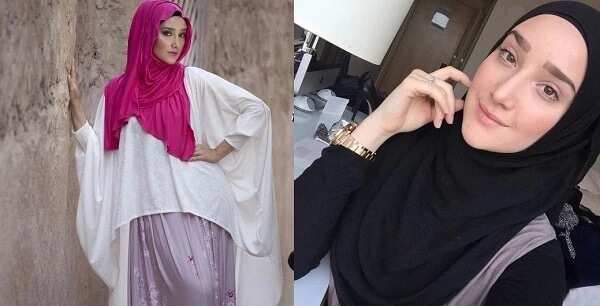 If you have a diamond-shaped face
The diamond shape is the rarest facial shape with a lot of pointed lines and a very interesting structure. With wider cheekbones, a narrow chin and forehead, it's usually quite long and looks very catchy and attractive.
Sometimes, women with diamond-shaped faces suffer due to the lack of softness in their faces. This can be corrected easily with the help of a loosely hanging scarf that creates small waves around the face. In case you are completely satisfied with the pointed lines of your face, just wear the scarf smoothly around your face, probably, with some slight draping under the chin.
Some additional hijab styles for other face types and occasions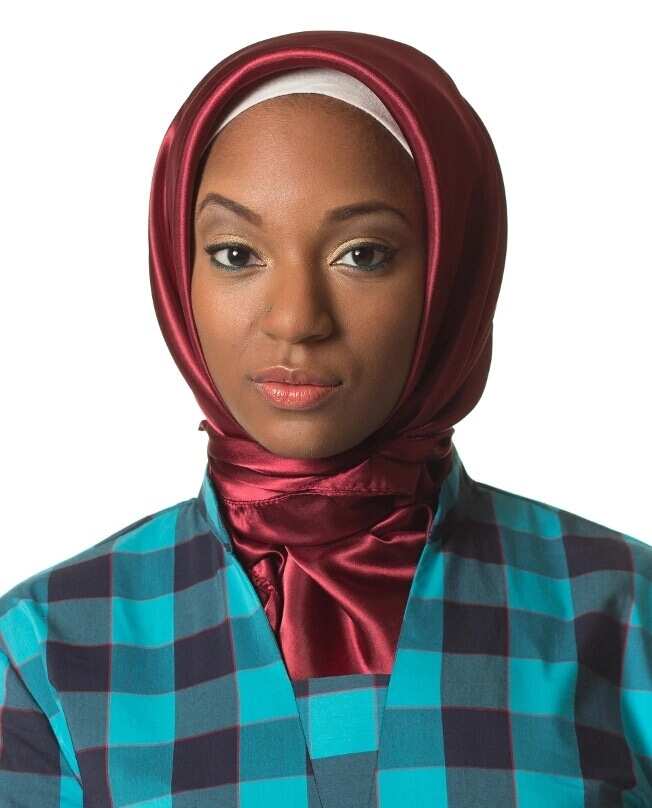 There's a special face type, which is known as a "smiley" face. Such faces sometimes can be seen in very young girls. Their cheeks are still childishly rounded and they smile often, creating this attractive and sweet look of a smiley emoji.
Such faces look best of all in hijabs that are wrapped in a plain way around the smiling face and tucked to one side. Such a hijab style looks fresh, simple and lovely and reveals all the nice features of a smiling face.
If you have a small face with tiny features, you should definitely try the Turkish hijab style. This one means that you have your hair done upwards on the back of your head while the upper scarf is wrapped gently and smoothly around the face creating a small peak above the forehead. It's a very beautiful hijab style that looks great in official surroundings like offices or so.
READ ALSO: How to tie head tie with ankara
Source: Legit.ng