Top 10 birthday cakes for women - Best ideas
Birthday cake is an integral part of every birthday party. Looking for best birthday cakes for lady? Here they are! Birthday cake designs for daughters and sisters, girlfriends and wives, mothers and grandmothers, friends and co-workers!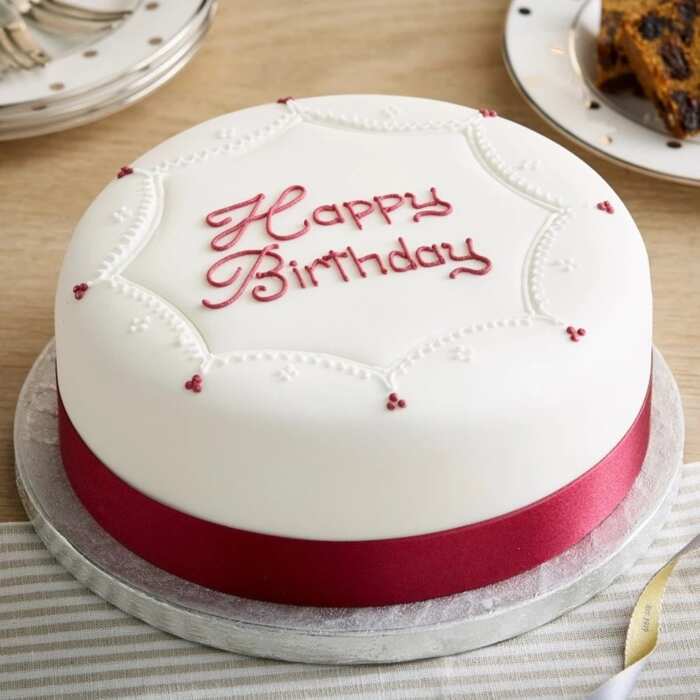 Types of birthday cakes for girls
Birthday cakes can be one or multi-layered. Due to this fact you are to choose the filling. One layered simple cakes can be made of any type of dough, the same as any kind of cream can be used. In case of ordering a big and complicated birthday cake note that the stuffing must be airy and lightweight.
READ ALSO: 10 most beautiful chocolate birthday cake designs
First of all, learn the preferances of the person you are going to surprise. And we will give you the best examples of decoration.
Here is the list of top 10 ideas for birthday cake designs:
fashion cake design
flower fantasy
fresh flowers and macaroons cake decorating
birthday cakes for serious women: combination of black and white
pink birthday cake
royal birthday cakes for lady
birthday cake with reflection of occupation
romantic strawberries
birthday cake fashionable ombre
beautiful birthday cakes with mirror glaze
Let's discover every point of the list!
Birthday cakes for lady: how to choose the right variant?
Birthday cake designs should be chosen considering the age and character traits of a birthday girl or woman.
In case you are searching ideas of birthday cakes for lady who is fond of fashion, have a look at these variants. Chanel, Burberry or maybe Tiffany blue? You can go further and create a real beauty saloon at the top of the birthday cake.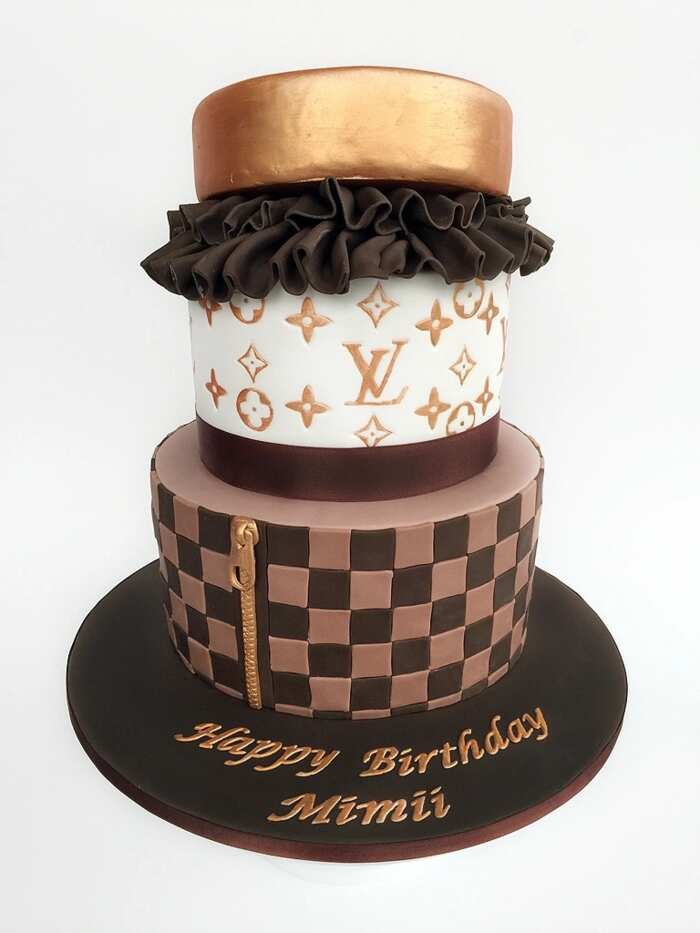 Flower cake design is truly for girls and women. Roses and peonies made of tasty cream look tender and cute. This kind of cake decoration fits to every age and gives an opportunity of flight of imagination. Additionally some lettering or candles can be used.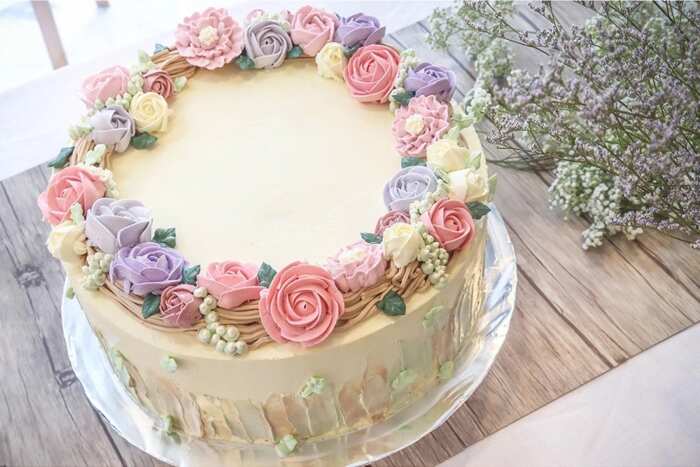 Girls remain girls at every age. And girls like elegant and tender decoration. Fresh flowers look very stylish and vintage. Add a pair of almond cookies – macaroons, and win the prize for the most girlish cake design ever.
READ ALSO: Beautiful birthday cakes for ladies with names
Black and white is a combination for serious ladies. This variant can be brought to life if you congratulate your boss, a headmistress or a business woman. Stylish, reserved and fatal at the same time: this cake design will come to taste to fashionable and self-confident ladies. Golden or pink elements will become a great addition.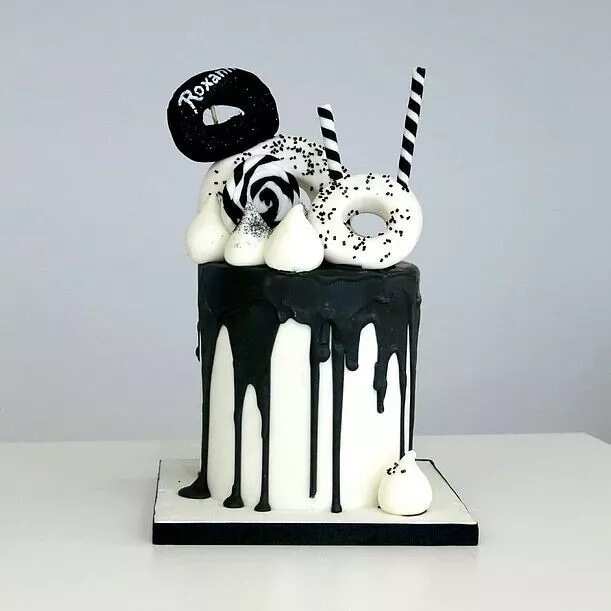 The first idea that comes to mind when thinking about birthday cakes for lady, especially for a young one, is pink color. Totally pink or in combination with white or black - such cake decoration will be a great present for a cheerful and easy-going girl.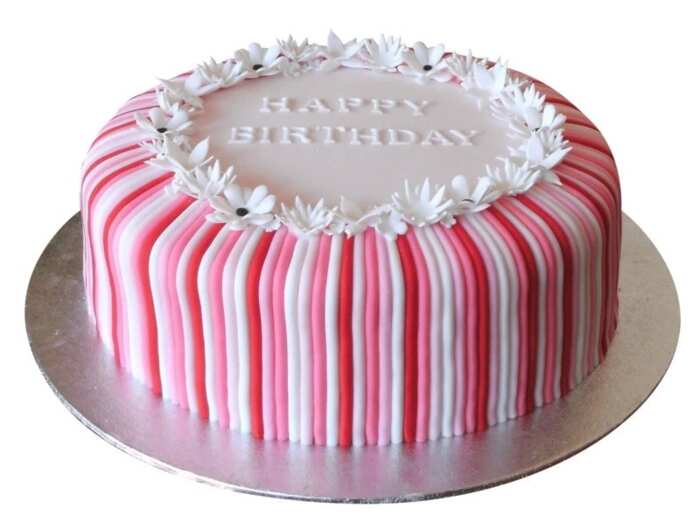 Your birthday girl or woman is delicate and chic? She likes expensive things and adores underlining her uniqueness? Pay attention to birthday cake designs with golden elements. There can be stripes, pearls or even a crown – everything that can be associated with royalty and exclusivity. Forget about simple filling inside, such cake decoration requires stuffing that can surprise.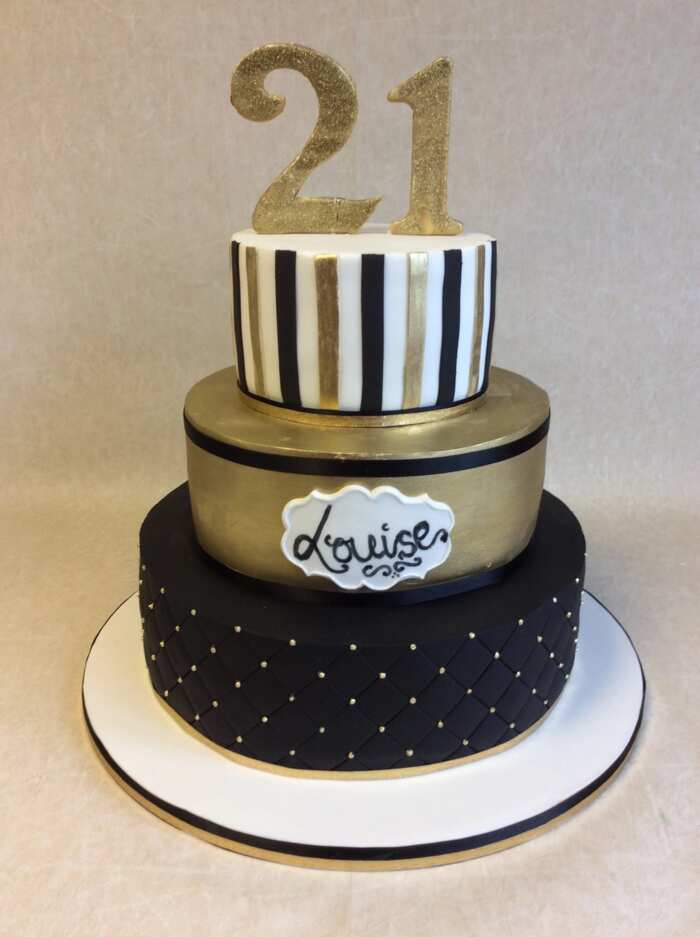 READ ALSO: Elegant and simple wedding cakes ideas
If you need to make a present for your co-worker, the cake decorating that reflects the field of work will be an original idea. There can be figures of people, equipment or things that are connected with the occupation. If your birthday lady is fond of her work or has a creative one, this variant is much more than suitable.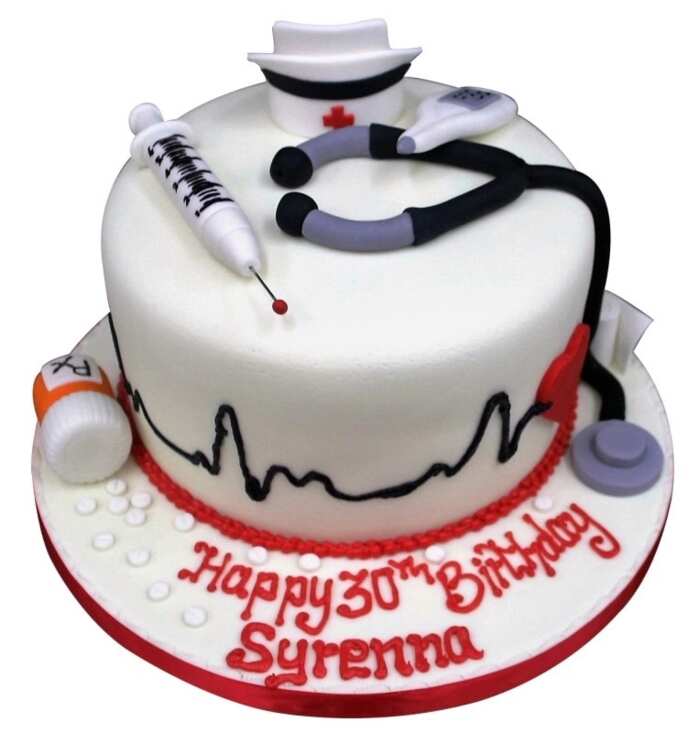 Red is a color of love and passion. Red plus white is a pleasure for eyes. Searching for beautiful birthday cakes for your second half? Show your pure intentions and endless adoration through flirty and lovely cake with strawberries. This option is perfect for summer events, but in other seasons you can experiment with different kinds of fruits. This design is super simple even if you are going to make a cake by yourself.
Ombre is a gradual change of color. Birthday cakes for women with the applying of ombre decoration look nice and exquisitely. More complicated variant – ombre flowers.
You can make ombre not only outside, but inside as well. It looks amazing and even does not require any other decoration.
The last but not the least in our list is long-awaited and super-popular beautiful birthday cakes with mirror glaze. There are millions of options how to decorate them, but one thing is common for all these cakes: they look amazingly precise and splendid. Neatness of lines and shiny surface make these cakes a gorgeous gift by itself. Mousse is usually used as a filling.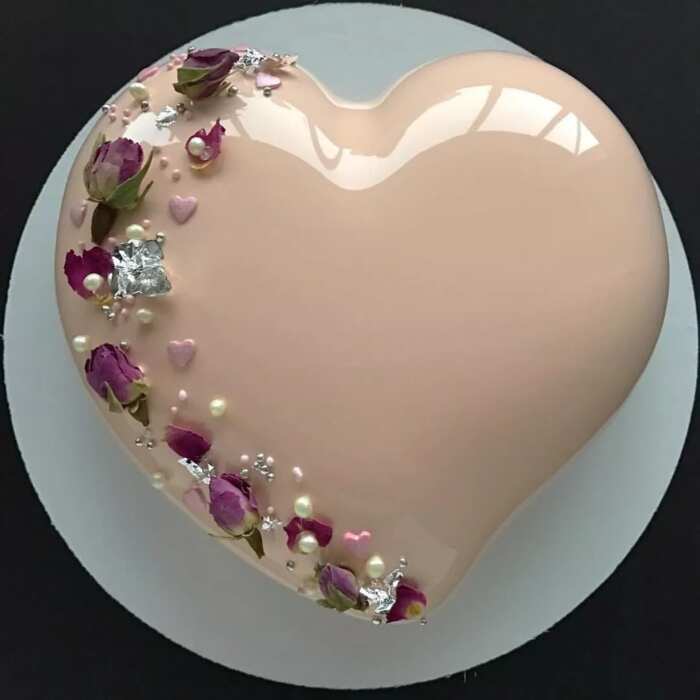 There is a great amount of birthday cake designs, but we chose for you the most beautiful birthday cakes to congratulate your girls and women. You may pick up one idea or combine several. Create your perfect cake design!
READ ALSO: Nigerian wedding cakes: Bizarre designs
Source: Legit