How NAIJ.com's technology has improved over the past 1 year
Staying number 1 in the Nigerian online media industry remains very important to the Naij.com team and that is why we work round the clock to make sure things stay that way.
In a bid to achieve this goal, we consistently make a lot of changes and upgrade our tools to make sure we are using only the best to get results; the product of this hard work is very evident when we consider how much the page's performance ranking has grown over the past one year.
Today, we will be using Alexa.com to audit our page and show how much progress we have made by comparing our ranking as at July 2017 with our July 2018 figures.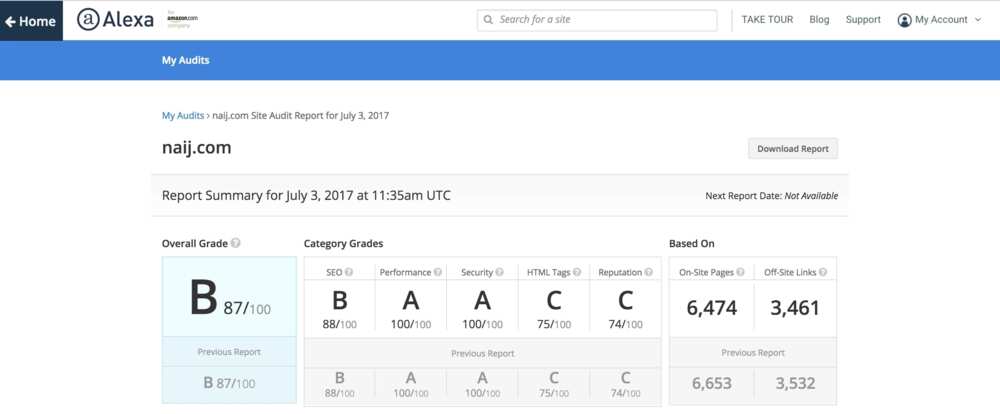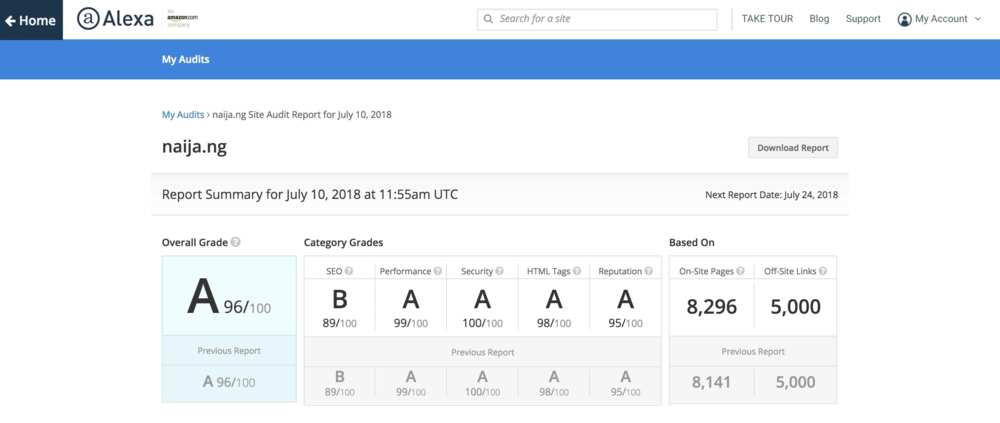 *At the end of 2017, the management of NAIJ.com Media Ltd. made the decision to merge both www.naij.com and www.naija.ng domains as one; a redirect has been set up.
As seen in the screenshots, Naij.com recorded an increase in every relevant parameter in year 2018, with an average score of 96.2, which is an impressive 'A'. Here is how we have managed to achieve this result:
1. Our development team focused on increasing our site's speed.
2. We have implemented fast accessible channels for contents, like Google's Accelerated Mobile Pages and Facebook's Instant Articles.
3. We have stopped the use of "heavy" video formats for viewers.
Here is quick breakdown of the results:
SEO parameter: This is a measure of how valuable and unique each page on a website is; Naij.com recorded an increase from 88/100 in 2017 to 89/100 in 2018.
Performance parameter: The performance parameter measures how fast a site is; and the results show that Naij.com's site speed is currently at 99/100.
Security: On the aspect of security, it is always important to measure how safe a site is and if users' information is being protected. Naij.com scored 100/100 in 2017 and still maintains that rating – a confirmation that visiting the page is totally safe!
Reputation: The reputation meter is a measurement of how much links from outside sources a page has; on this matter, Naij.com moved from 75/100 in 2017 to 98/100 in 2018.
From this report, it is obvious that all efforts are being put into making sure the company improves technical solutions on every direction of our work and we continue to work to keep getting better.
Today, Naij.com Media Ltd. remains the operator of Nigeria's most visited online news website, according to Alexa. As a leader, we consider it our main responsibility to improve reader's experience on our platform.
Source: Legit.ng