Igbo worship songs are among the most beautiful christian of music we have ever heard. If you want to hear the latest Igbo worship songs, check out this article, where we will share with you our top 10 favourite tracks and tell you where you can listen to them online or download them.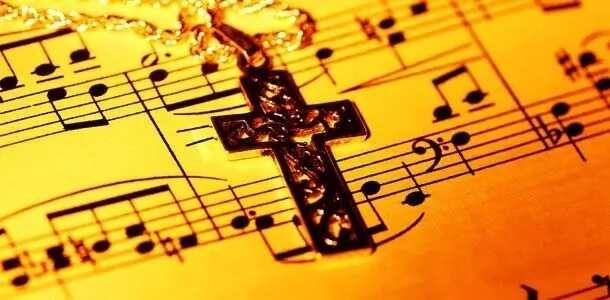 Top 10 best Igbo worship songs
Of course, there are way more great deep Igbo worship songs than just ten, but we want to bring you only the freshest tracks we can. Besides, if we were to choose more, you this article will only get too long, and we cannot have that. So here is our relatively short list of Igbo worship songs that will tug at your heartstrings (presented in no particular order):
Brother Big Man — Obibioma
First, we have this wonderful track from Brother Big Man, a Christian recording artist from Samms Media Entertainment. His highly anticipated track 'Obibioma' was produced by Prince Macford, an award-winning music producer.
The song itself has the power to bring you into God's presence with its melodic vocals and smooth lyrics. It also encourages its listeners to worship and praise the Lord. You can listen to it by playing the video above.
Nwa Chi featuring Jennifer Adiele – Chimo [My God]
Next, we have a wonderful collaboration from an evangelist and gospel minister Nwa Chi and her fellow minister Jennifer Adiele. Their single 'Chimo' ('My God' in Ibo) is a prophetic victory track that has been created in order to impact the listener spiritually and prophetically.
Before the release of 'Chimo', Nwa Chi released such songs as 'Your Love' and 'Are You Ready'. You can find all of her tracks on her YouTube channel, a video from which you can see above.
Emec King – Idimma
Here is the latest track from Emmanuel King, who is more well known as a renowned gospel musician Emec King. His multilingual track 'Idimma' exalts God and praises Him for being good to us. The song can take you to a realm of worship and praise.
Emec King is known all across Africa as a singer-songwriter, instrumentalist and minister. You might have previously heard his rather popular track 'Omenma'.
Prince Michael – Ibu Chukwu Nezia
This is another great example of Igbo worship music. The songwriter and psalmist Prince Michael Nwuzor has recently come up with his latest track titled 'Ibu Chukwu Nezia', which is literally translated as 'Truly God'.
The song declares that Our Lord is beautiful, wonderful and powerful. It is a great track you can dance to and praise God at the same time.
Purist Ogboi featuring Evans Ogboi – Chidiebere (God Is Merciful)
This particular track is very special and personal for Purist Ogboi, as God was merciful to her during her pregnancy, so she wanted to put it into her lyrics. The song is incredibly inspirational; it teaches you not to give up and believe in His mercy and grace.
Purist is an award-winning singer and a passionate believer. With the help of her producer Evans Ogboi, she has been able to share her talent and love of God with the world.
Enkay – Nara Ekele
READ ALSO: Best foreign gospel songs in 2017
'Nara Ekele' is a song that will make you want raise your hands in praise and thanksgiving to the Lord while thinking about his goodness. The Bible teaches us to praise God whenever we can and spread the thanksgiving spirit among the people.
This track by Enkay has the same mission. The up-tempo praise anthem produced by Victor Uche is very high energy, and it carries an important message.
Tim Godfrey – Akaah
Not that long ago, Tim Godfrey released his powerful single called 'Akaah'. This song is a definite smash hit, and it will take your worship to a whole other level. It is fresh, modern, but it does not lose its message in the process.
Tim Godfrey is a chairman of his own record label by the name of ROX Nation, and he has won multiple awards for his previous tracks. 'Akaah' was produced by SMJ and mixed by Okey Sokay.
Tukanpraiz and DaPraizers – Onye Eze
Tukanpraiz has proven time and time again that he is a gospel sensation. One of his latest tracks 'Onye Eze' did not disappoint either, as it is a right bop. It is a perfect song for the young generation that is trying to get into worship music, as it is more similar to other music genres popular today.
'Onye Eze' hails the one and only King, the King of Kings, Our Lord and Saviour. It was produced by Deon'sBeat and created with the help of Tukanpraiz's team DaPraizers.
Empress Bassey – Omekwalayaozo
One of the newest tracks from Empress Bassey who you might also know as Happiness Bassey is 'Omekwalayaozo'. The singer has not released new music for quite a while, so her fans have finally gotten their fix of her beautiful voice.
The track in question is about thanking God for all he has done for us and about counting our blessings. It was produced by THA KACE and Dabo Williams.
Believe Sustain and Eric Arubayi – Idiebube
This is a debut single for Believe Sustain, and it features the vocals from the late legend of Nigerian gospel Eric Arubayi. Apart from praising the Lord, this song is also dedicated to Arubayi who recently passed away.
Believe Sustain is a Nigerian singer-songwriter and minister who is currently based in Ghana. He has tried several fields of entertainment before finally settling on gospel music.
Where to find Igbo worship songs (lyrics, download links and more)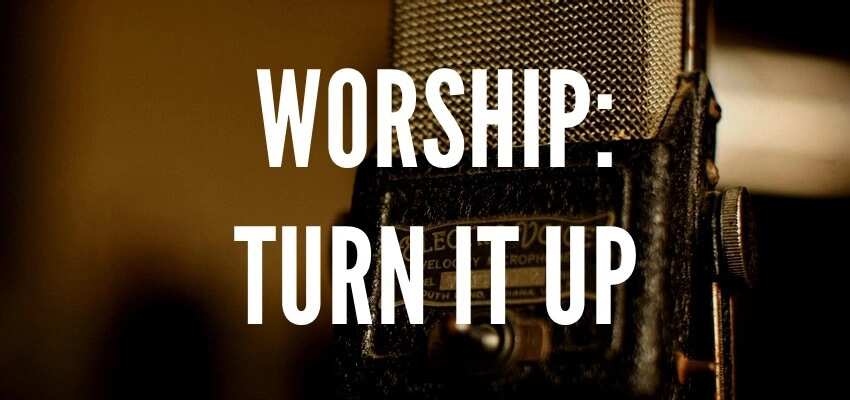 READ ALSO: List of top Nigerian gospel singers
In case our list of ten songs has left you wanting more, we have a perfect solution. If you have been looking for where to listen to or download Igbo worship songs audio, or even find the lyrics, we have found a few places where you can do just that. Check out the following websites to listen to Igbo gospel music:
If you just want to listen to your worship music online without downloading it, you can try YouTube channels, such as 9jagospelmusic, 9jagospeljamz, Praise & Worship Songs or Nigerian African Gospel Music - Gospel Songs. Alternatively, you can try this Spotify playlist.
If you are looking for the lyrics to your favourite worship tracks, you can try africangospellyrics.com. They frequently post lyrics to all the new releases.
If you want to download the tracks you like, you can give www.gmusicplus.com or gospelhotspot.net a try. Both websites have very extensive libraries of gospel songs, including a section dedicated to Igbo worship music.
All that said, if you have any other websites you use to listen to or download Igbo gospel songs, leave them in the comments. We are sure that your fellow readers will appreciate it. That is all for now, so go ahead and give our picks a listen and let us know how you like them!
READ ALSO: Best old Nigerian songs you should re-listen