Kylie Jenner has proven time and time again that these days, you do not really need talent to become famous and rich. All you need is a pretty face and some knowledge of how to capitalise on it. Today, we will be talking about Kylie Jenner net worth, as Forbes has recently put her forward as one of the youngest and richest self-made women. Find out how much this Instagram sensation is worth and how she has managed to get that much wealth.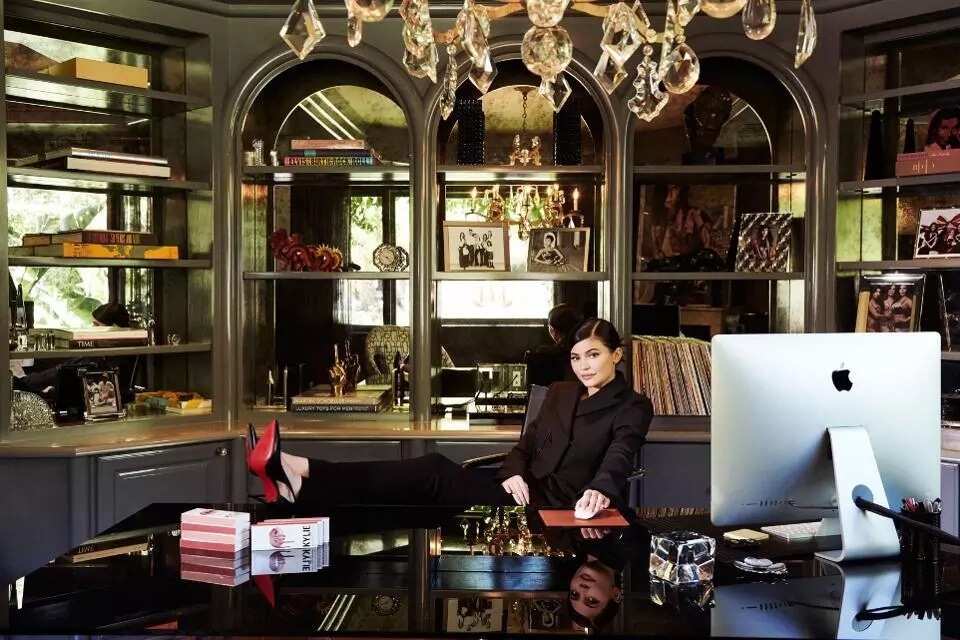 Who is Kylie Jenner and how rich is she?
Quite recently, Forbes decided to feature Kylie Jenner on the cover of their August 2018 issue. This decision w as been influenced by the fact that Jenner's net worth is very close to reaching $1 billion. At the moment, it is at $900 million.
This net worth consists of her company by the name of Kylie Cosmetics (worth $800 million, and Kylie is the sole owner), as well as of her earnings from several TV appearances and endorsements of large brands, such as Puma and PacSun. This resulted in her being on the list of Forbes Richest Self-Made Women, where she ended up in 27th place. To compare, Kylie's half-sister Kim Kardashian West is in the 54th place with a net worth of $350 million.
By now, you might be wondering: how old is Kylie Jenner? Well, you better sit down for this, as Kylie Jenner age as of writing this article is 20 years old. The girl has managed to amass almost a billion-dollar net worth before reaching legal adulthood.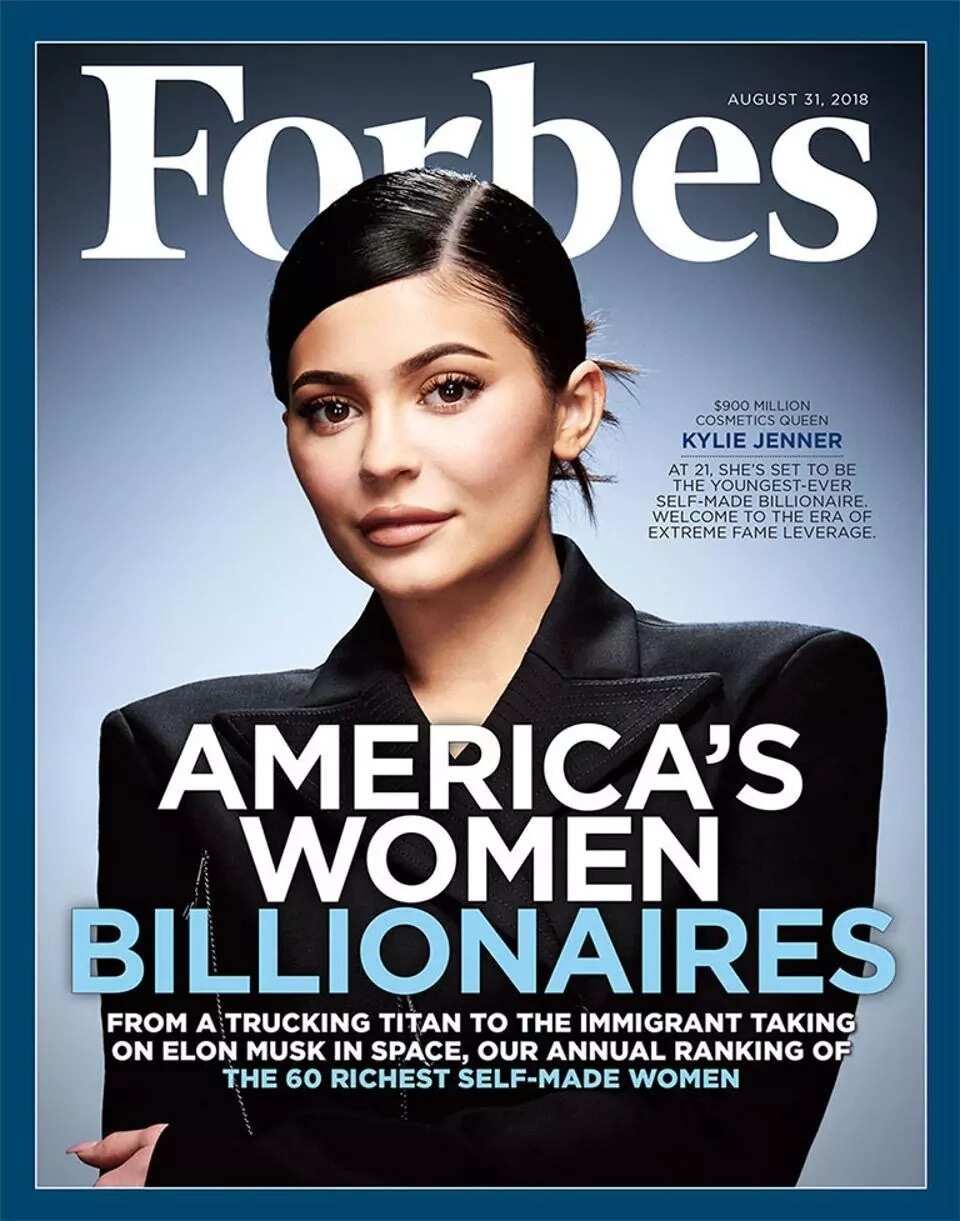 As a matter of fact, if things continue like this, and her net worth grows just a little bit more in the next few years, she might become the youngest self-made billionaire ever, beating even Mark Zuckerberg who became one at the age of 23.
Now, a lot of people disagree about the usage of the term 'self-made' in her case, taking into account Kylie's family history, with her being a part of the infamous Kardashian-Jenner clan. Most argue that she cannot possibly be self-made, as her family and its fame (or infamy, depending how you look at it) is the main driving force in her becoming rich. But let's review the facts, so that you can make your own decision.
How did Kylie Jenner get so rich?
READ ALSO: Who is the richest kid in the world?
If you are not new to the Internet, you have probably at least heard of Kylie Jenner. The young woman first appeared on the TV show 'Keeping up with the Kardashians' at a fairly young age, but real fame came to her after her lips have grown from two thin lines to the size of a mighty pierogi. For some time, there has even been a Kylie Lip Challenge, when kids put their lips in shot glasses and sucked the air out to achieve the same pouty look.
But why are we talking about this now, you might say? Well, that is because it gave Kris Jenner (Kylie's mother, otherwise known as 'momager') a wonderful idea to have her daughter create her own makeup line, starting with lip kits. Kylie heeded her mom's advice and invested $250,000 to make the first 15,000 lip kits. Then, using her Instagram fame (@kyliejenner has 111 million followers), she managed to sell the first batch in less than a minute.
Once again, Kris used her momager (mom+manager, by the way) skills and assessed that this might not just be a fluke but a legit business opportunity. Thus, Kylie Lip Kits turned into Kyle Cosmetics and launched online on Shopify in the beginning of 2016.
The company grew very quickly, both in terms of the product line and revenue. What started as a few lip kits is now a whole makeup line with different collections (one is even dedicated to Kris, as it is called 'Momager'). While most of the products are sold online, Kylie has also opened a few pop-up shops, and the lines often trail for several blocks.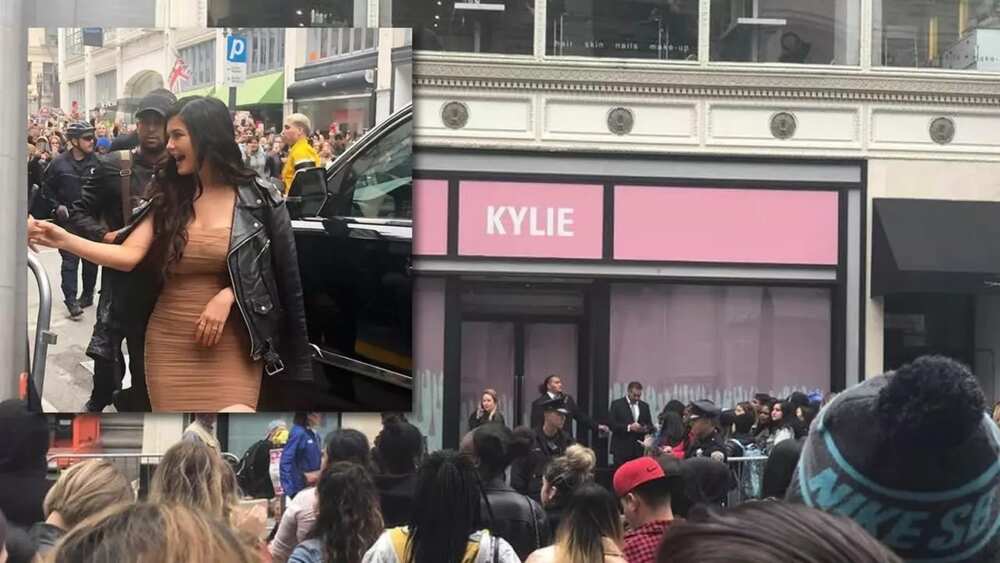 READ ALSO: Harry Styles net worth
You might be surprised to find out that the whole company has basically twelve employees (seven full-timers and five part-timers). The production and packaging is outsourced to a private company by the name of Seed Beauty. PR and finance are taken care of by Kris Jenner, who actually earns 10% of the profits. Most of the success of Kylie Cosmetics can be attributed to her natural entrepreneurial talents and her massive Instagram following.
That said, Forbes reports that the company's growth is slowing down. While it is still bigger than ever, it might be slowly losing people's attention. The revenue from the lip kits has dipped in 2017 when compared to 2016, and even though Kris claims that it went back up in 2018, nobody could prove that. While Kylie Cosmetics is still doing quite well for itself, neither Kylie nor Kris are thinking about selling out, but they do not discard that option.
Is Kylie Jenner the next youngest self-made billionaire? Who knows? It might just happen that she will hang around the billion-dollar mark without actually crossing it and claiming the title. Life works in mysterious ways. However, if she ever does, we will make sure to let you know.
READ ALSO: Kylie Jenner baby: star shows her newborn daughter