Which interesting facts about Biodun Fatoyinbo do you know? They are numerous facts and rumours out there about the pastor. Let's take a brief look at the life and ministry of this obviously outstanding man and the people who surround him.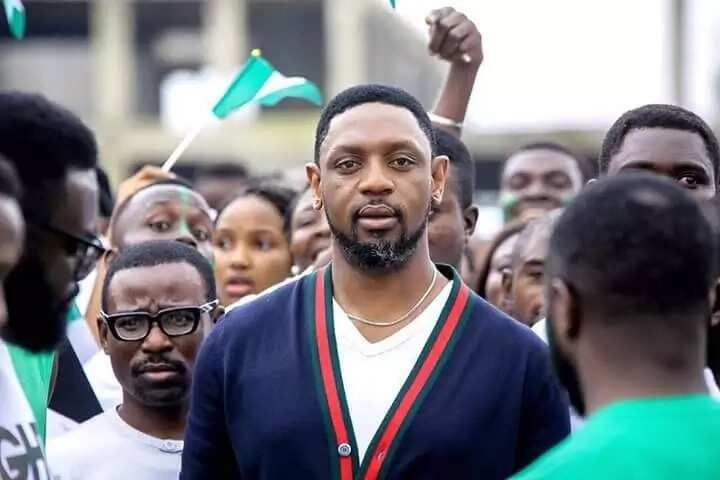 Some facts about Biodun Fatoyinbo
Such internationally known personalities as Pastor Biodun Fatoyinbo are always in the center of attention. Everyone wants to know how old the Pastor is, how he became who he is now, is family and so on.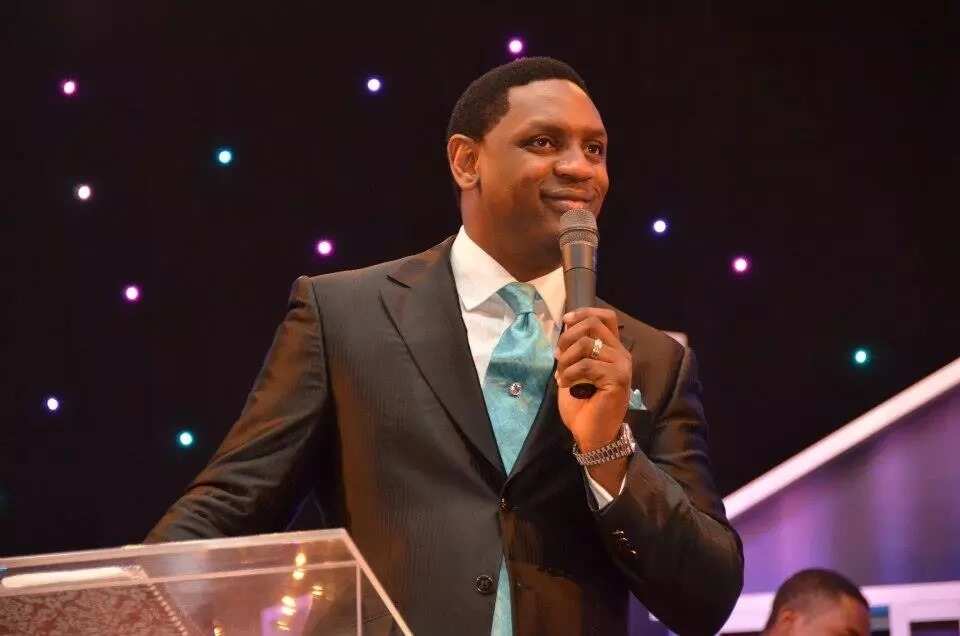 READ ALSO: Who is a youth in the church and what is their role?
We are here to take a look at the Pastor's biography and, first, let's begin with what we really know about him.
How old is the Pastor? Pastor Biodun Fatoyinbo age is such a complicated matter that you will hardly find any trustworthy information about it. In short, there's no precise data on this subject and we can only guess. By his fabulous looks, one may guess that Pastor is in his late thirties to early forties. In any case, he looks and behaves quite young, no matter how old he is
Where is he from? The birthplace of Pastor Biodun is Abuja. This is the place where his roots are and where he currently lives with his wife and their lovely children.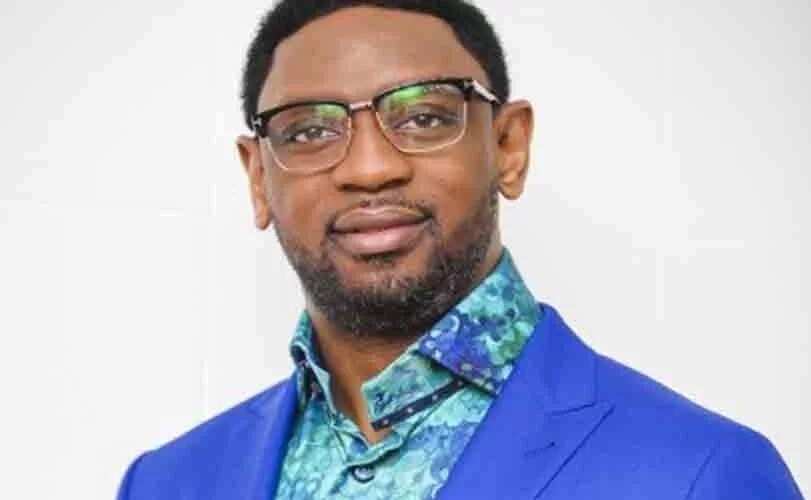 What's Pastor Fatoyinbo educational background? Pastor Fatoyinbo started his university education in the University of Ilorin but he didn't complete it there. He rounded up his university education at the University of Benin
What's this Pastor's church about? Biodun Fatoyinbo is the head and the founder of the Christian church called COZA in Abuja. This charismatic leader has already attracted more than five thousand people to the church and its ministries.
The main mission of the church, as Pastor Biodun says, is to call to all people who can hear, to tell them that their duty is to serve the Lord every moment of their lives. The church has a strong influence in many countries where people watch the sermons on TV: the United States and Mexico, and a whole number of other African countries where people, watch the flaming speeches of this Pastor.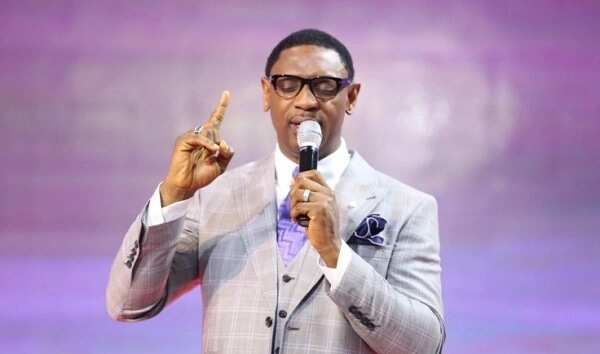 READ ALSO: Is Nigeria an Islamic country or Christian country?
He says he has a special mission for all those people who attend or watch his sermons. All of them are supposed to discover that God has a plan for them and this plan is to spread His word everywhere and at every moment of their lives. What's more, even those who don't have enough talent to be perfect speakers will receive the gift from the Lord to transmit His word to the humanity.
Pastor Biodun Fatoyinbo family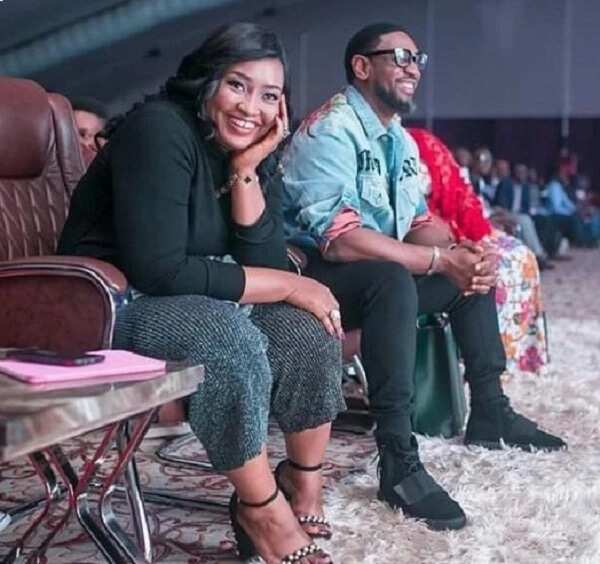 Biodun Fatoyinbo is married to Modele Fatoyinbo for many years. They have wonderful children together and she is his helping hand in everything he does in his church. They have been together through hard and easy times and she is a pastor in his church, too.
People love to watch Modele speaking to them about God and even though her talent for public speaking is not as big as that of her husband. She seems to be a perfect wife for her husband and a perfect mother of their adorable children.
It's important that they stay together despite many hardships that seem to chase them through the time.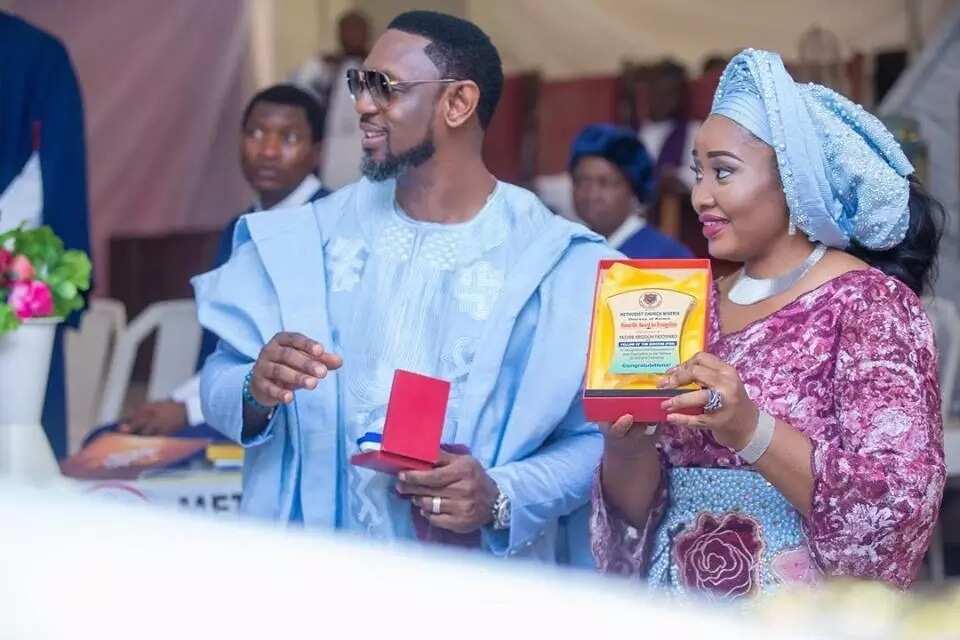 It's a hard task to be a wife of such a public person and the one who's totally devoted to his church. The upbringing of children and many other tasks are the burden she carries every day without complaining. She's, indeed, an outstanding woman who still has time to deliver her own sermons.
Pastor Fatoyinbo's story from grass to grace
Witnesses say he had very few people around him when he was at the start of his journey towards success as a Christian speaker. There was hardly a dozen of those who supported him and who took this start together with him.
He was surrounded by the closest friends and he had only his wife beside him to support him and lend him a helping hand when he was still a regular man in the streets of a big city. It happened many years ago that he decided to found a church and she was patient enough to stand all the hardships, the poverty and the struggles.
On the occasion of their wedding anniversary, the Pastor wrote a message to his wife and published it in his Instagram account. Remembering everything they have gone through together, he thanked her for being around all this time, never failing her trust and love, never giving up.
This is a strong, patient and loving woman who has helped him to become what he is now. Indeed, he has paid plenty of efforts, too, to create a huge church with thousands of followers out of nothing. He's even managing to attract young people right now, these days, though it's a tough task.
He has the needed charisma and young people are not ashamed of being faithful while having such a cool and prominent leader in their faith. Also, he's a motivation, a living example of the fact that everything is possible if you try really hard. If he could create a church out of the emptiness, everyone can achieve their dreams and goals. It's very important for young people who seek spiritual guidance in their life.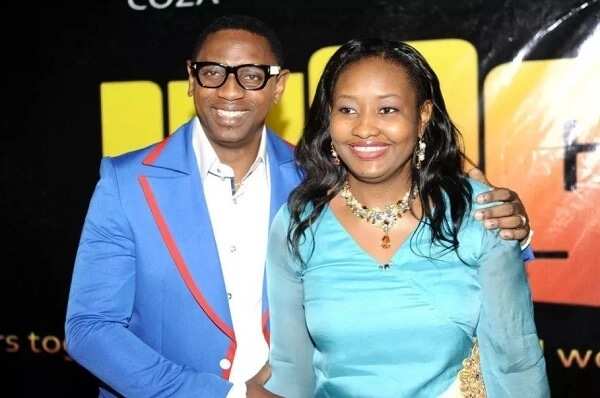 He's really an outstanding man with a lot of charisma and bright look. So, may he keep on further striving for perfection, as the motto on the official website of his church says.
READ ALSO: Yoruba religion Ifa history and interesting facts