- All eyes are on Ekiti as the state prepares for a governorship election on Saturday, July 24
- Election observers are on ground to keep an eye on the entire electoral exercise to ensure its credibility and YIAGA Africa is leading the pack with its Watching the Vote election reports series
- The group has expressed concern at the conduct of security personnel deployed for the election
YIAGA Africa has expressed concern over the conduct of security personnel deployed for the Ekiti state governorship election.
The organisation through its #WatchingTheVote (WTV) project made this known on Thursday, July 12, while informing the public of its deployment plans for the election.
A statement sent to Legit.ng lamented over "the overzealous and hostile conduct of security personnel deployed to the state for the election."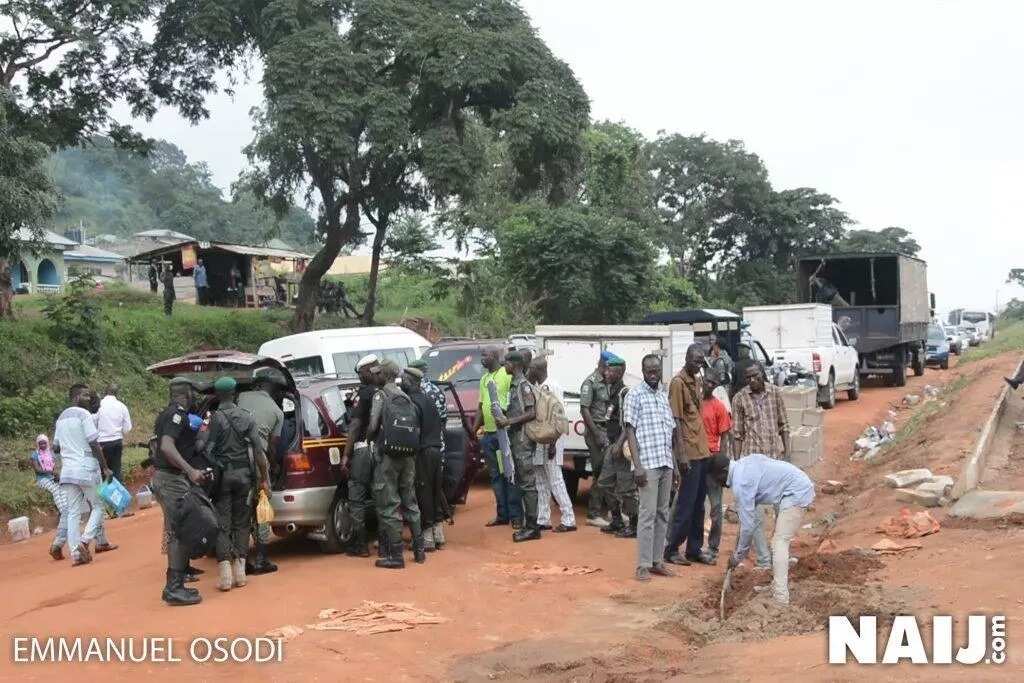 READ ALSO: Ekiti guber: Jonathan cautions security operatives
The organisation called on security agencies to uphold the principles of non-partisanship, transparency, civil policing and professionalism in the conduct of their affairs.
To enhance its observation exercise, on election day, YIAGA Africa will employ the parallel vote tabulation (PVT) methodology - the gold standard for citizen observation.
WTV will deploy 500 stationary observers to a representative statistical sample of 250 polling units and 25 mobile observers located in all 16 local government areas (LGAs) of Ekiti state.
Legit.ng gathered YIAGA will also deploy 16 collation centre observers to cover all of Ekiti's LGA-level collation centres.
This deployment strategy will enable YIAGA Africa to provide timely and accurate information on the conduct of accreditation, voting, and counting as well as to independently verify the official results of the Ekiti gubernatorial election as announced by INEC.
Throughout election day, YIAGA Africa will provide updates on the conduct of the election based on the near real-time reports from its observers. These will be released at the data centre and posted on social media.
On Saturday, July 14, at 7 pm, YIAGA Africa will release its estimated projections based on its preliminary data. while on Sunday, July 15, at 10 am, YIAGA Africa will also share its preliminary WTV findings on the conduct of set-up, accreditation, voting and counting.
PAY ATTENTION: Read the news on Nigeria's #1 news app
Immediately after INEC announces the official results for the gubernatorial election, YIAGA Africa will hold its own press conference and issue its election results verification statement.
During the press briefing, YIAGA Africa also shared findings from its final report on the pre-election environment in Ekiti state as part of the WTV Pre-Election Observation or PREO project.
The report summarises findings from 24 long-term observers who have been deployed in all 16 LGAs of Ekiti state since Friday, May 25.
YIAGA Africa had earlier expressed concern at significant reports of voter inducement as both witnessed and heard of by citizen observers.
The organisation warned that even rumours of voter inducement can undermine citizen confidence in the integrity of elections.
YIAGA Africa has been involved in election observation since 2007 and it is one of the leading organizations working on elections in Nigeria.
Ekiti 2018: Water Tight Security in Ado-Ekiti as INEC Expects Election Materials on Legit.ng TV
Source: Legit.ng