It appears that Nollywood actress Juliet Mgborukwe and her estranged husband, Chima Ojukwu, have taken to social media to wash their dirty laundry. Despite being separated, both parties are still calling blasting each other on Instagram.
Legit.ng earlier reported that Mgborukwe accused her ex-husband of domestic violence but Ojukwu came out to share a video of his estranged wife hitting him and this went viral on social media.
Without taking much time, Mgborukwe on Thursday, July 12, decided to share her own side of the story on social media. According to one of her posts, she accused Chima of being a woman beater and a cheat as he fond of bringing several women home.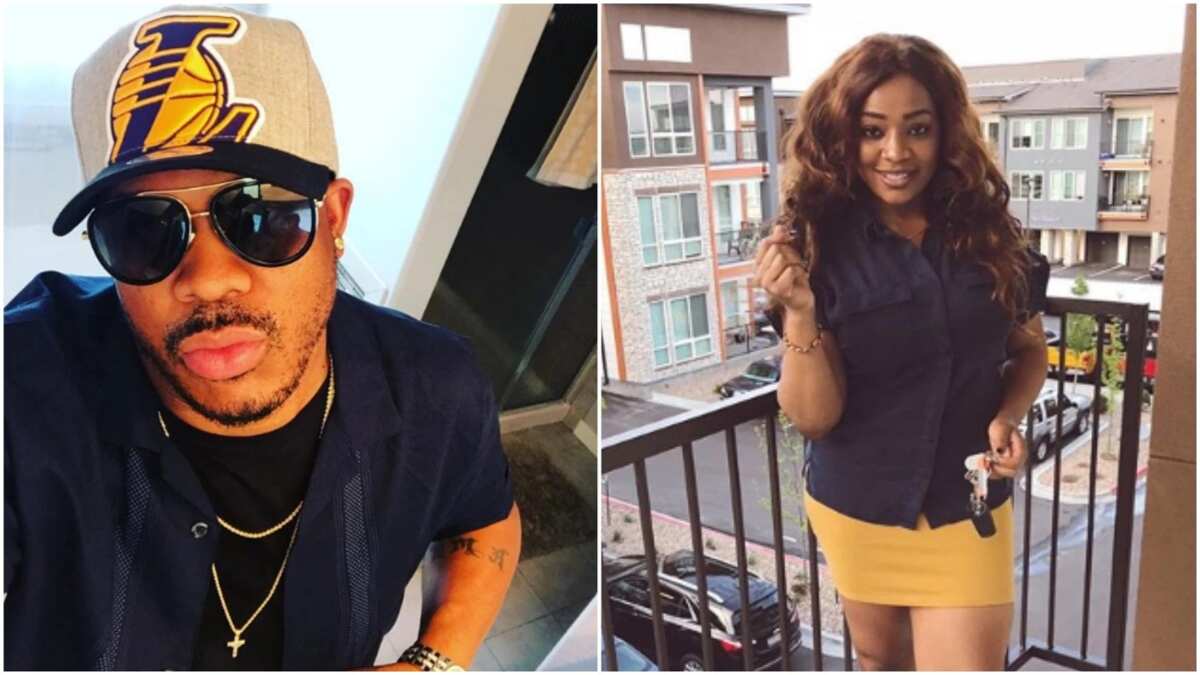 READ ALSO: Actress Juliet Mgborukwe's estranged hubby shares photos of his new woman
Still on her revelation, the actress further disclosed that her estranged husband has been married twice before they got married adding that, his ex-wives also accused him of domestic violence. Mgborukwe also called him a liar.
She shared the video with the caption: "Do the people you lie to know you have been married 2 times before me and you have domestic violence history in your previous marriages? You said I left with your kids on March 14th and you didn't see your kids for 3 months how come the pictures I have above shows you and your kids running errands on April 16th, so how is that 3 months? Smh , you are a congenital liar, just not an intelligent one."
Watch video below:
On the issue of infidelity, she disclosed that Chima claimed to have caught her in bed with another man in their home and dared him to release pictures. The actress further revealed how Ojukwu denied ever breaking her nose which she had to $7,000 (N2.5million) and how she saved him from serving a four years jail term by moving to Texas.
See post below:
PAY ATTENTION: Get relationship advice on Naija Uncensored Facebook Group
About being a cheat, Mgborukwe revealed that long after she left his home and found another lover, she sent her ex-husband a screenshot of her conversation with her new man in order to spit Ojukwu. She sent it because he earlier accused her of being too fat and no man will ever date her.
See post below:
On the issue of parenting, she revealed that Ojukwu never cared about their two children as he will always be found clubbing with different women. Mgborukwe added that, eh never gave her dime for the upkeep of their children but harassing her until the police intervened.
See post below:
The heartbroken actress further explained that if she was so bad like Ojukwu claimed, why was his family was begging her to come back. She concluded her post by apologizing to those she might have offended adding that she made a mistake getting married to him.
See post below:
Nawa o!
Why do women cheat? (Nigerian Street Interview) - Street Gist | Legit.ng TV - on Legit.ng TV.
Source: Legit.ng