You want to give a present to your kids, but have no idea how to start a message? Twins are the only people in the world who start their life as a pair! That's the reason why they are so special. This article will give you top 8 tips on how to write birthday wishes for twins!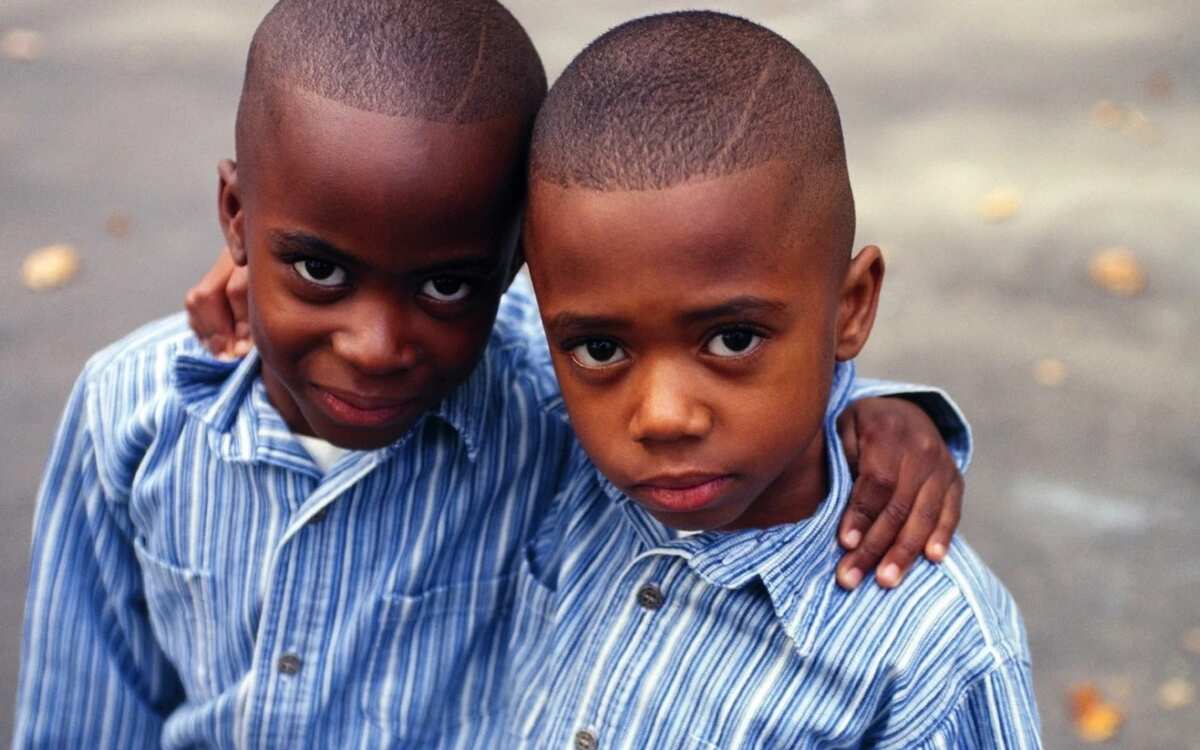 Top 8 happy birthday messages for your twins
8. State how unique they are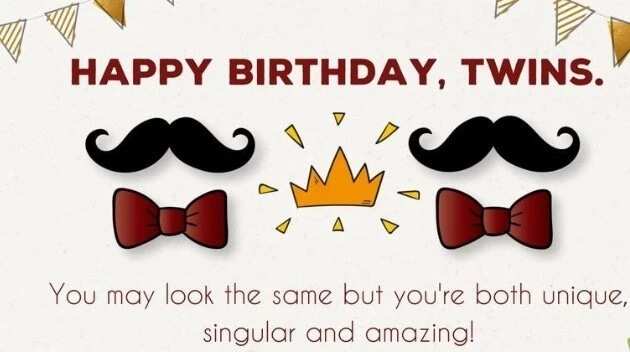 "You two are a distinctively unique pair of people. It's just amazing that you are so different and amazing! Have the greatest birthday ever!"
"Unique people come in pairs to this world! Twins also come to this world as a blessing to their parents. You are the greatest people that I know. Please, be happy on this day!"
7. Mention that best things come in pairs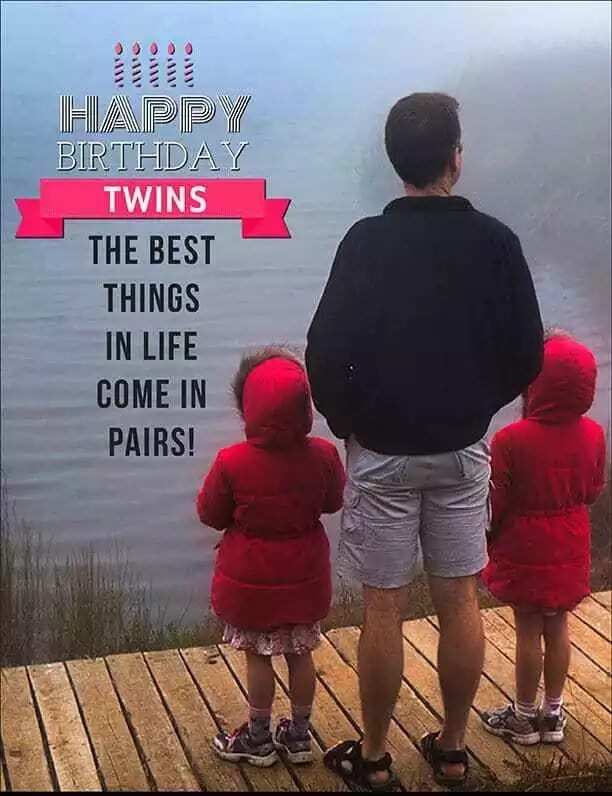 "Two people it's better than one, I'm glad that I have more than one person like you, guys, in my life! Celebrate this fantastic day when you were born."
"How is it possible to forget my beloved twins! The best thing about you is the fact that you both are present in my life! I just can't express what you mean for me! Do not forget to celebrate your greatest day!"
6. Double efforts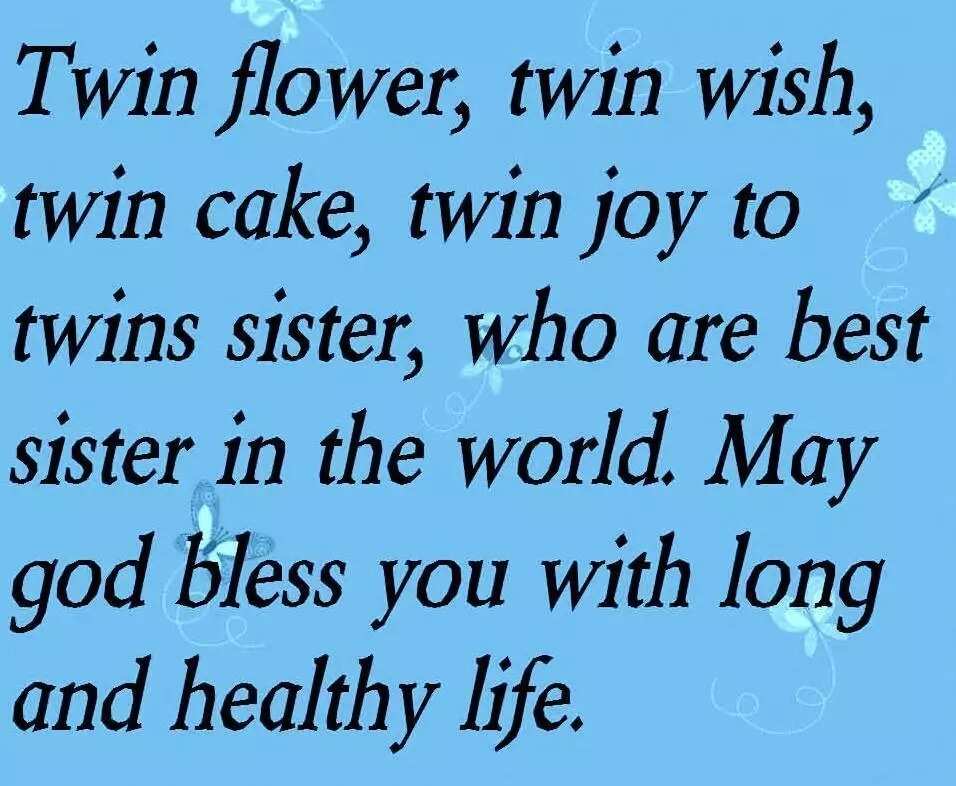 What are the best birthday wishes for my twins? If you want to impress your twins, then you must double your efforts. The more gifts and wishes, the better the results!
"Double gifts and double celebration for you two! Double bless for you my dearest friends! I wish you only joy and happy days for your life! Celebrate your perfect day!"
"The best day in the year when everything goes in double! I want that everything in your life would come in double!"
5. Express how good to have them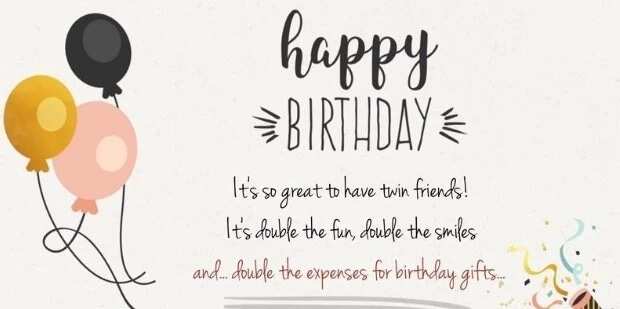 Do not forget to mention in your message how you appreciate that you have twins in your life. It will only make them more related to you.
"You two are the best people in my life and only the best people in my life are born in the same day. Have the greatest birthday ever!"
"You are the best! Nobody can even be as close as perfectness as you! It's interesting that perfect things come in pairs! Good to have these two perfections in my life!"
4. Joke around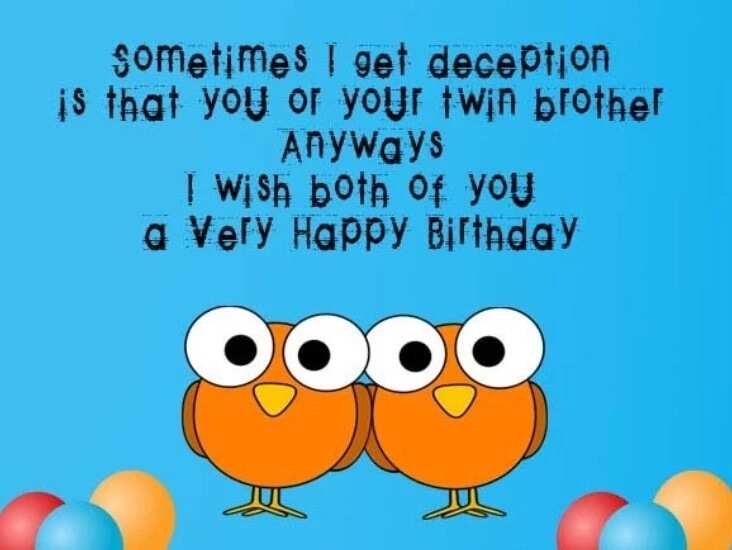 They are twins, and it's only natural that people may mix them together. It's just hard to understand who is who in their situation. At the same time, you can always rely on the fact that they look alike.
"The best thing about you two is to constantly joke around that you are two clones! Still, I mean no harm and wish you only the greatest luck ever! Celebrate your one day for two! "
"You have one day for two! It means just half a day for each one! So, happy one half birthday for each of you! Just joking! Happy birthday you for both of you!"
3. Make some compliments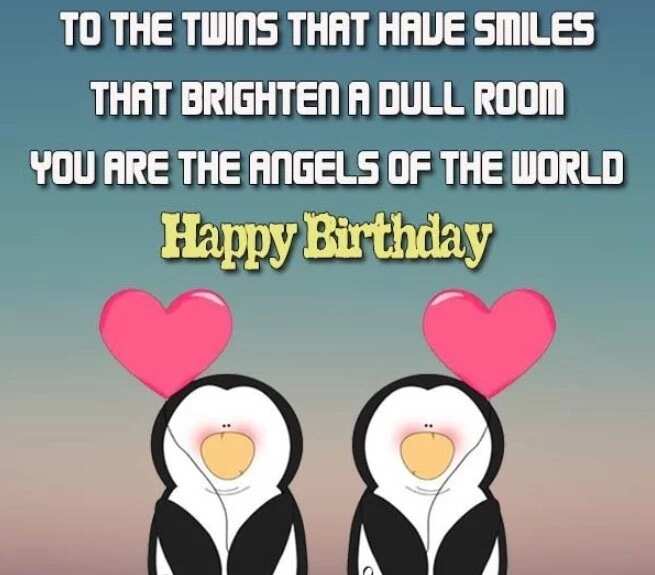 Everybody likes compliments! It's true not only about twins! If you want to express how they are handsome/beautiful or else.
"Two beautiful things always come together to this world. These things are you, girls! I wish you the merriest birthday!"
"Two strong men are actually the thing that our world needs. You, guys, will make this world tremble from your might! Do not miss this chance to get the greatest birthday ever! Let's make a party!"
3. Compare them with something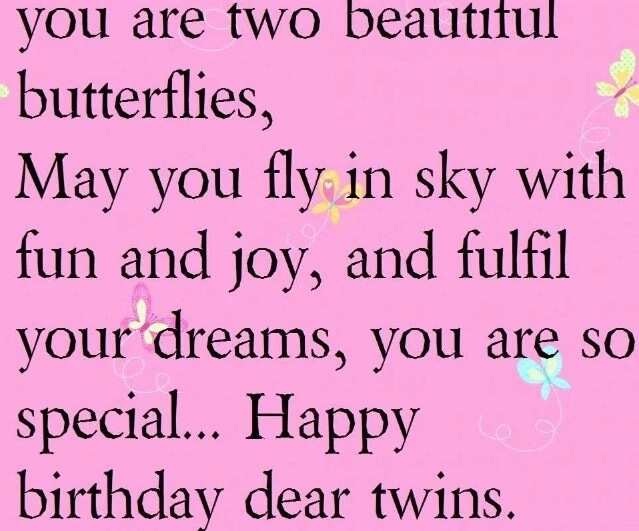 If twins are girls, then you can compare them with something beautiful. At the same time, if they are boys, then it's better to mention that they are strong and handsome.
"You are two suns that will always shine upon us. Have the greatest, merriest and sweetest birthday ever!"
"Two strong lions that are destined to achieve great things! Do not let us down! Have the strongest birthday ever!"
2. Keep Calm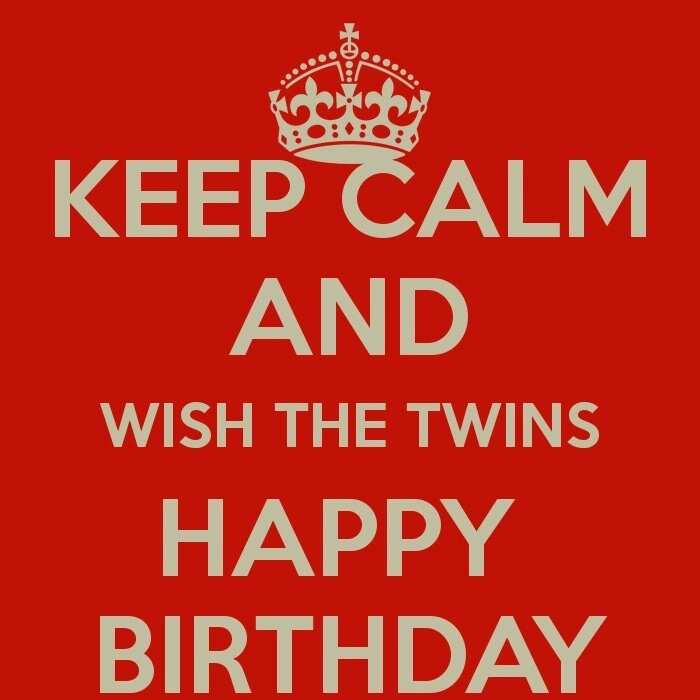 You can always use popular slogans and memes when you create something new for twins. Therefore, be creative with slogans to get the best birthday wishes for the twins.
"I'm loving you, guys! Just like hamburger and coke – you are inseparable! Get your merriest birthday!"
"Have a break and have the birthday for twins! Let your life be the sweetest ever. Happy and sweet birthday!"
1. Use Famous Characters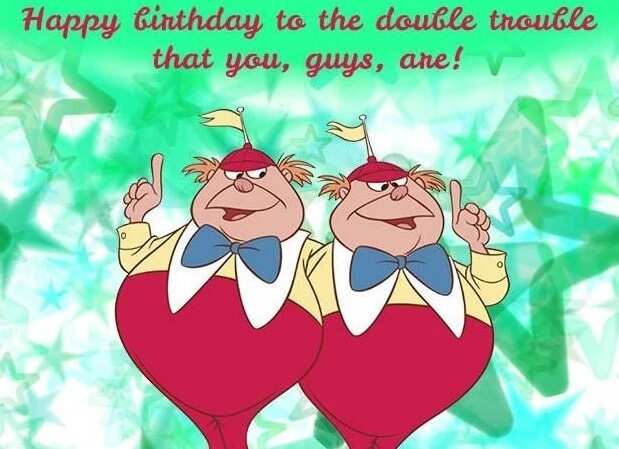 Famous cartoon characters may also create some interesting feelings for people. Words may not be that interesting as good characters in the background.
"Yabba twins Dabba twins Doo twins! Get you're the hard rock health like the people from the Stone Age. Happy Birthday!"
"Just keep swimming! You must always be in front of everything! Now, get your happy wish for he greatest birthday!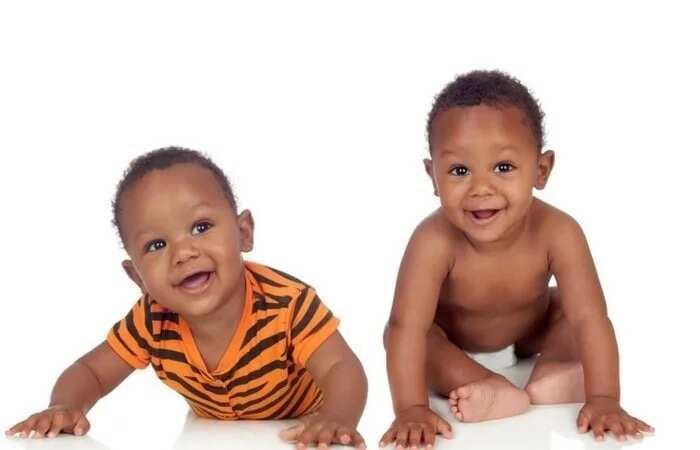 What is the most important thing for any birthday wishes for the twins? It's the fact that your message is sincere! What they need to hear or read from you is the sincerity! No message will work if you don't put sincerity into your messages. Just read the message using your heart and soul! If one of the twins is a boy, then try to write one of these messages!
READ ALSO: Sweet text messages to make her smile
Source: Legit.ng