A lot of people want to know the answer to the question 'When is WAEC 2018 starting and ending?' In this article, we will tell you all about the registration for WASSCE 2018 for Private Candidates (Second Series), including when, where and how you can register. So check this out to find out whether you still have time to register for this year's exams!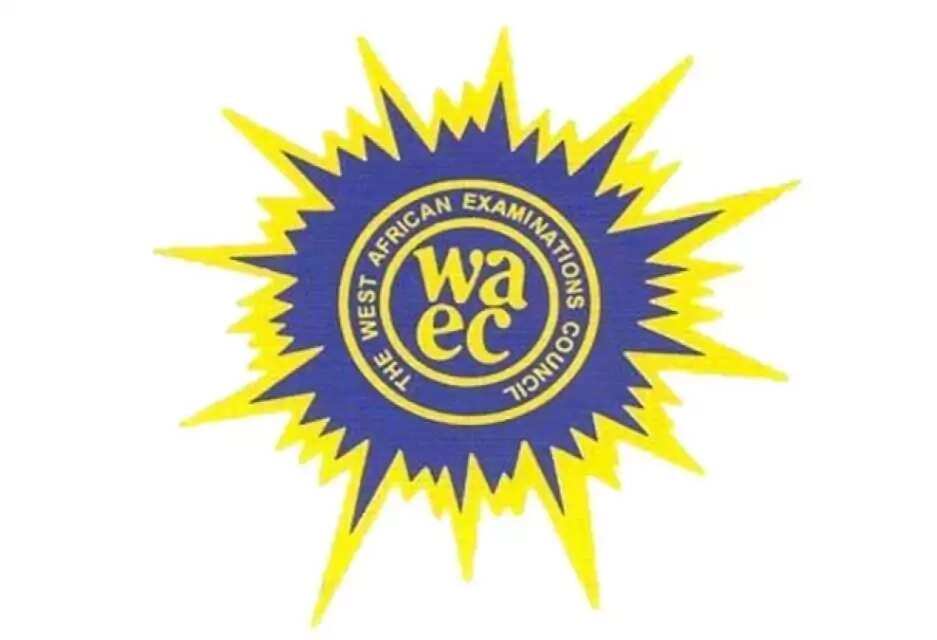 WAEC 2018 closing date
Every year, WAEC Nigeria conducts examinations for both school students and private candidates. Right now, WAEC registration for the August/September examination for private candidates is open. While it has been previously advertised that the registration would be open from May 14 until July 6, 2018, plans have changed.
As it so happens, not everyone has been able to register during this time. Thus, the deadline for WAEC 2018 registration has been extended to July 27, 2018. That way, everyone who wants to write WASSCE in the Second Series can still register to do so. You will be able to choose between 36 subjects and find an examination centre near you.
For some reason, WAEC 2018 time table is not available yet for the Second Series. The official WAEC website has a link for it, yes, but the link does not lead anywhere. That said, if we get a hold of WAEC timetable we will let you know.
Now that all of that is out of the way, you should learn how you can register for WAEC while you still can. Continue on with this article, and we will give you a step-by-step guide to the registration process.
WAEC 2018 registration for the WASSCE for Private Candidates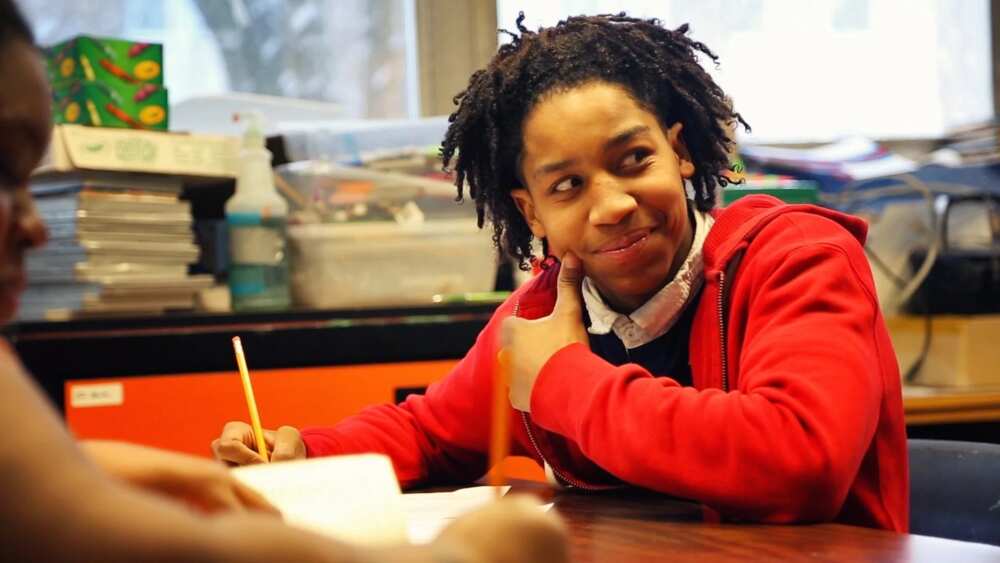 READ ALSO: When is GCE starting for 2018-2019?
There is nothing complicated about WAEC registration, but we will still lead you through every step you need to take in order to register. Here is what you need to do:
First, obtain a registration PIN. It costs ₦13,950, and you can purchase it at almost any bank (there are 17 of authorised banks, you can find the list here). An information VCD comes with the PIN. Do not lose your PIN, as you will have to buy another one.
After that, go to registration.waecdirect.org and read up on the details of the registration process.
Once you have read all the important information, you will need to capture your fingerprints with the Digital Persona fingerprint scanner and software with WAEC Biometric Client, Crossmatch UareU RTE and Microsoft .Net Framework 4.. If you do not have any of that, you can simply go to the nearest Registration Centre and begin your registration there.
In the fingerprint capturing software, you will need to fill in your details (first, last and other names, username, e-mail and password), as well as upload a passport photo. The requirements for the photo will be mentioned in the software.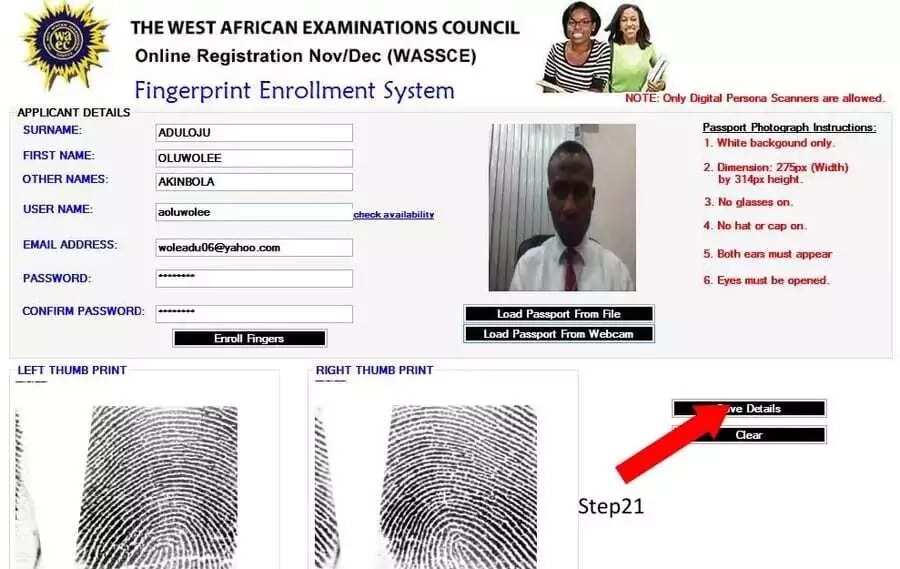 When you have successfully scanned and uploaded your fingerprints and created a profile for yourself, return to registration.waecdirect.org and use your username and password to log in. You will also need to provide your registration PIN.
Once you are in the system, provide all the necessary information about yourself. This includes your date of birth, gender, marital status, maiden name (if there is one), nationality, state of origin and disability. If you are able-bodied, write NONE in the 'Disability' field.
When you are done with the personal information, you should move on to contact information. It is essential that you provide a working phone number, as it is your main communication channel. Apart from that, you will also need to provide your residential and postal addresses (including state and city) and your e-mail.
After that, you will be prompted to choose your state and area for the examination. Choose wisely, because you will not be allowed to change your choice after submitting the application. That said, you will not be able to choose a particular exam centre, as it will be assigned to you automatically.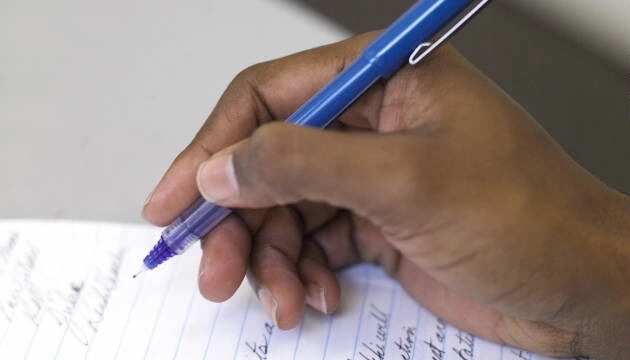 READ ALSO: WAEC subjects for science students
Select the subjects you wish to register for (apart from Maths and English, as those are compulsory). You can select 5-7 subjects to sit for.
Before submitting the registration form, read the declaration carefully, check the boxes and proceed. Then click 'Accept' so that you can preview your filled form. At this point, you can still edit it, although you can make changes only three times, so try to be thorough the first time.
When you are done with changes, click the 'Save' button and then click 'Submit'. Be extra sure that everything is correct before you submit, as you will no longer be able to make any changes.
After you submit the form, you should be assigned to your examination centre. You will also receive your exam number. Print out the admission notice you see before you and bring it to the exam centre on the day of your exams.
That is it! Now you know how much time you have left to register for WASSCE 2018, and we have told you exactly how to do it. Just be very attentive when filling out the form and you should be fine. Good luck!
READ ALSO: WAEC News: Facts You Should Know About Its Computer Based Test Platform