Can you name all Arsenal top goal scorers through the entire history of the club? Arsenal is incredibly old football club that still exists today. It has had plenty of success back than and still has it now with all those amazing players who hit fabulous goals. Let's take a look at the hall of fame through many decades.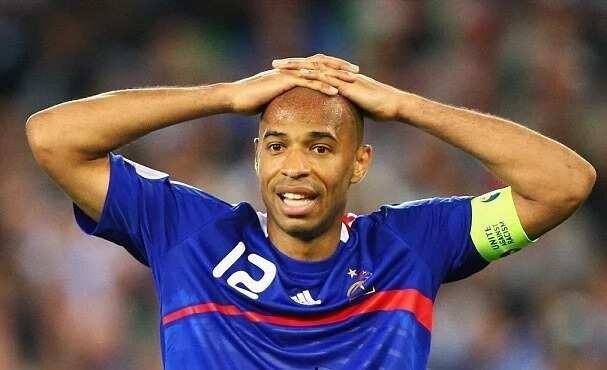 Who scored Arsenal most goals per season through its history?
There is a range of amazingly powerful players in Arsenal who often score the majority of goals through the season. They are true football stars with all those countless hits and perfect technique. Who were they back than and at present?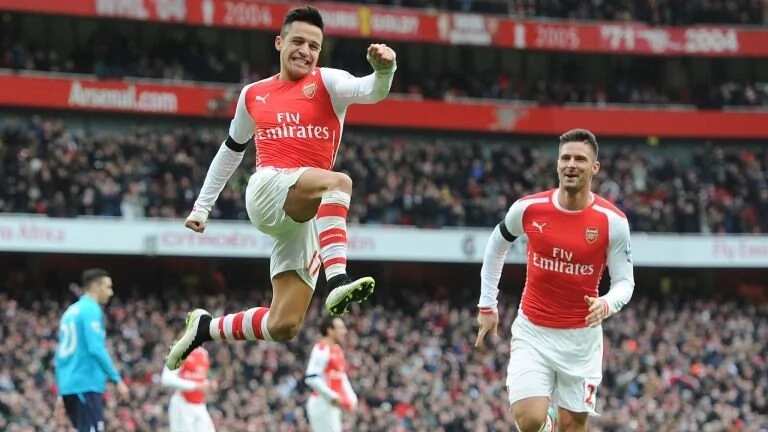 READ ALSO: How to watch live football on PC in Nigeria
Jimmy Brain, England, was a star of Arsenal between 1923 and 1931. He scored 125 goals within this time
Joe Hulme, England, played between 1926 and 1938. His score is 107 goals
David Jack, England, was one of the best Arsenal's players between 1928 and 1934. His list includes 113 goals
Cliff Bastin, England, had his golden era between 1929 and 1947. Within this time he completed 150 perfect hits
Ted Drake, England, scored 124 hits within the period between 1934 and 1945
Doug Lishman, England, was a star of the after-war football and gathered 125 perfect hits on his list between 1948 and 1956
John Radford, England, was a star during his own time, between 1964 and 1976, and collected 111 wonderful hits
Ian Wright, England, is a player who's known almost personally by the fans of the present day. He scored 128 incredible goals between 1991 and 1998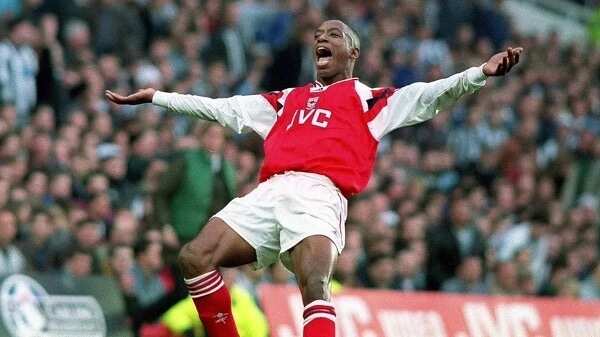 READ ALSO: Victor Moses state of origin in Nigeria
Thierry Henry is one of the most prominent Arsenal players whose total score within his time in the club from 1999 and 2007 and then to 2012 makes 175 goals!
Dennis Bergkamp is known for hitting 16 goals within 1997-1998
Nikolas Anelka's score within the season 1998-1999 was 17 winning hits.
Robin van Persie's winning row within the season of 2006-2007 scored 11 goals, 11 more within 2008-2009 and 18 goals between 2010-2012. Making his goals 30.
Emmanuel Adebayor set his own record during the season 2007-2008 having completed 24 goals.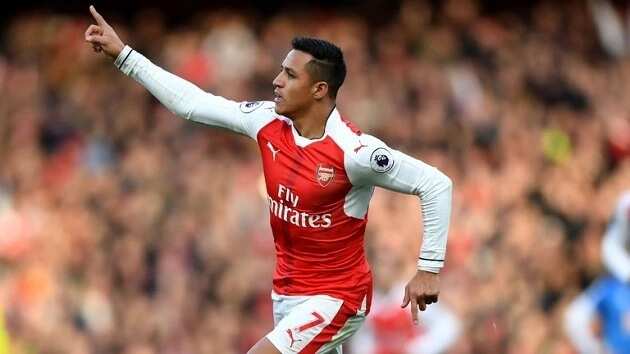 Cesc Fabregas is known for his series of fortunate hits within 2009-2010: his scored 15 goals
Theo Walcott did 14 hits during the Arsenal season 2012-2013
Olivier Giraud is known for scoring 16 times within 2013-2014 and 16 times in 2015-2016
Alexis Sanchez scored 16 goals times within 2014-2015 and 24 goals within 2016-2017
Now you the best gunners of Arcenal F.C. and their best series of shots. However, apart from these records, the club has several more.
Ted Drake had Arsenal most goals per season: this was 1934-1935 with 44 goals!
Ted Drake had the biggest number of league goals within a single season.Between 1934-1935, he 42 goals
Thierry Henry and several years later, Robin van Persie had the biggest number of goals hit within a league season consisting of 38 games. This were 2003-2004 and 2011-2012 respectively when they both hit 30 goals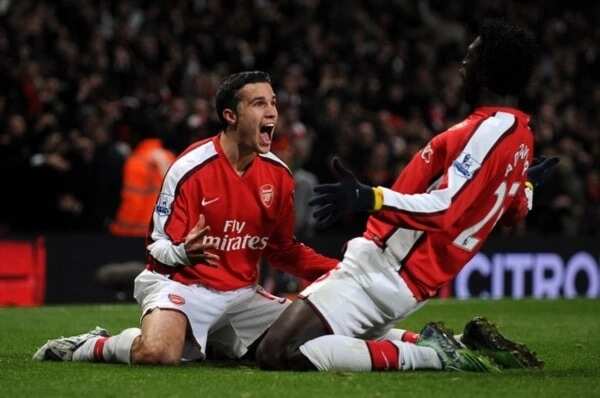 It's interesting that there are Arsenal youngest and oldest top goal scorers. The youngest one in the club's history is Cesc Fabregas who was 16 years and 212 days. The Oldest one was Jock Rutherford who completed his goals record in 1924 being 39 years 352 days old.
All this statistics gives grounds to claim that Arsenal all-time goal scorer is nobody else but Thierry Henry. His record beat the previous record set by Ian Wright within his eight years of playing for Arsenal.
READ ALSO: Lionel Messi net worth and property