African dress styles for young women
African women and, especially, Nigerian fashionistas are famous for their unique and exceptional sense of style. Africa is full of different cultures and clothing; therefore local women are blessed with a variety of different clothing. Of course, the favorite piece of wardrobe for every girl is a dress. No matter if it is a traditional dress with African ornaments or modern denim cute dress, Nigerian women are always aware of the latest fashion trends. Let's take a look at the African dress styles for young women and find out which dresses suit your type of body and which ones will make you shine bright like a diamond.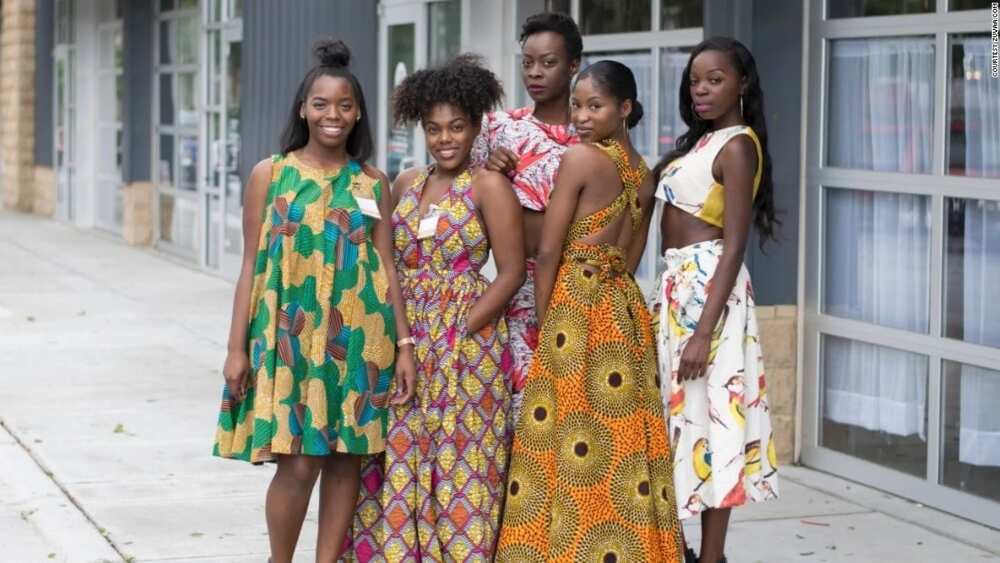 Top 10 African dress designs for young women
African dresses are a great fit for both tall or short and plus size or skinny girls. All of them have their extraordinary and unique style, come in a very big range of colors: maroon, orange, turquoise, and other. The patterns of these amazing dresses are very traditional and luxurious, but no matter how posh they look, you can still easily wear them in a daytime and for the evening events as well.
Ankara dresses
Dresses come and go, but Ankara style dresses are everlasting love for every Nigerian girl. It does not matter if your body is in the great shape or you do not have any shoes to match with Ankara dress, because Ankara fabric is a great choice for any size girl and can match any pair of shoes you have.
Ankara dresses give girls an expensive and very posh look, therefore a lot of Nigerian girls and women love to wear them. Coming in different colors and patterns, these dresses will satisfy even the pickiest fashion lover!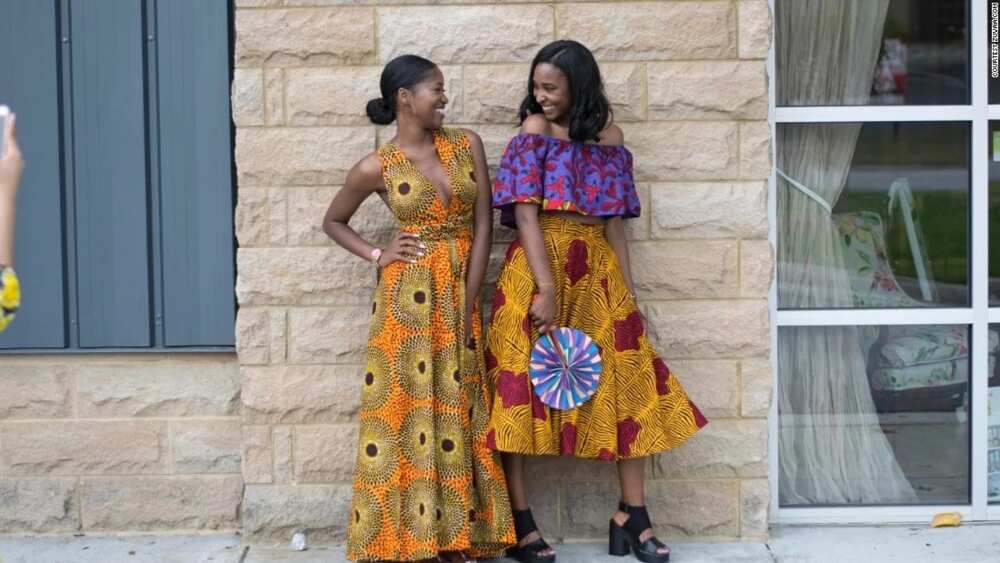 Mixed lace dresses
For any African lady, a beautiful lace dress is a truly must have in her closet. You can wear it for the party and weddings, for work and even when taking a walk with some friends. Lace makes every look more fashionable and gorgeous. You can also blend it with Ankara fabric. Two fabrics together are extremely nice and gorgeous. The lacy dress is nowadays the trend number one, so do not miss your chance to explore the latest lace styles to get one for yourself.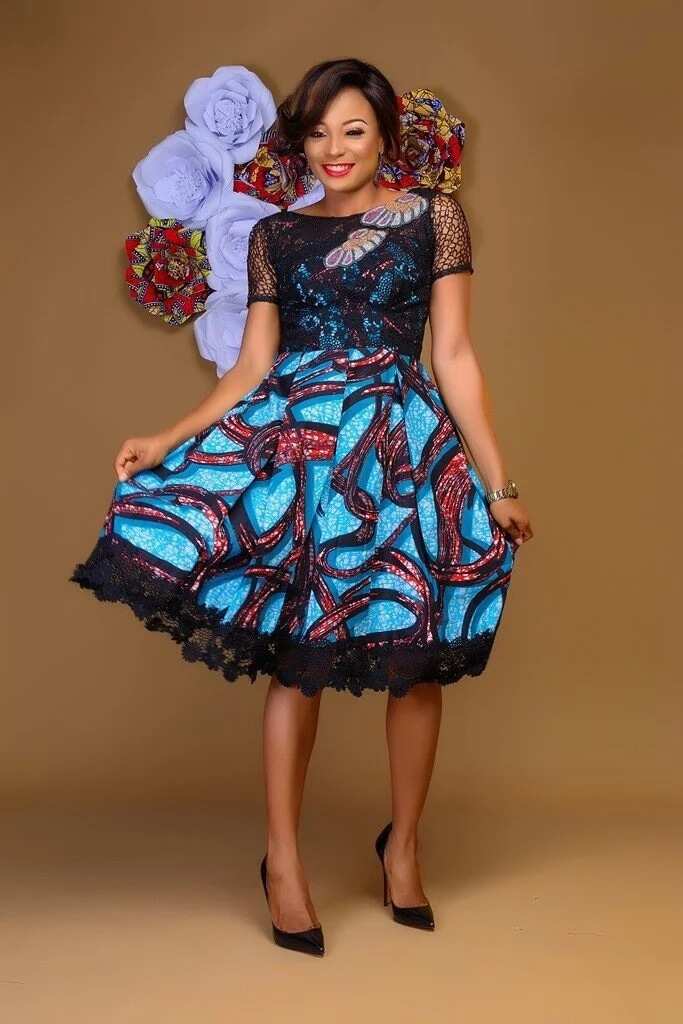 Denim cute dresses
With this dress, you can complete your outfit and look both really full of elegance and modern at the same time. It is very nice to have both dark denim and light denim dresses and match these dresses with colorful handbags. The denim dress consists of 100% cotton, which makes it a very comfortable to wear.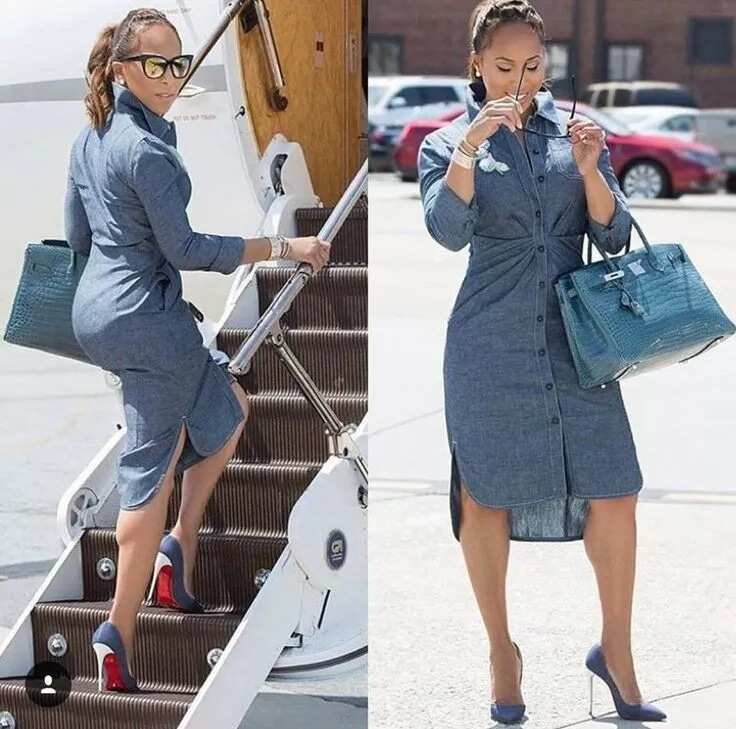 READ ALSO: Latest chiffon styles in Ghana you'll love
Kitenge print dress for African girls
Kitenge has been the best option for all the African women, who love authentic African vibes in clothing. The fabric is a good choice not only for women but for men and children as well.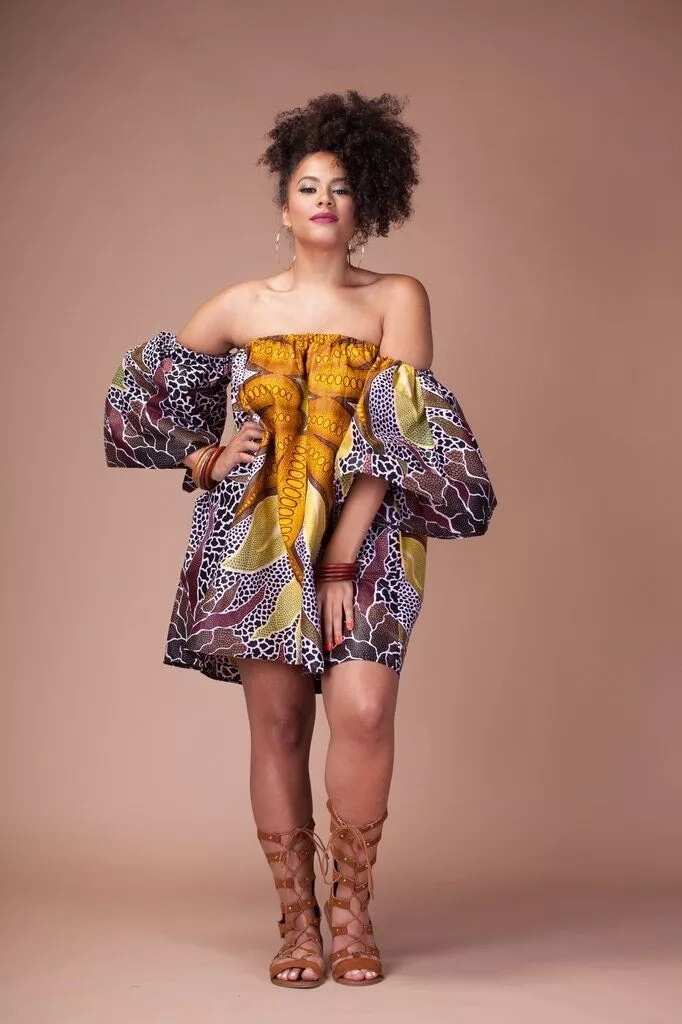 Baby Doll African style dress
If you are looking for a very cute baby doll dress, then this dress is the perfect combination of cuteness and beauty of young African woman. The dress of this type usually is made of 100% rayon, and very comfortable for women, who have a medium waist and large hips.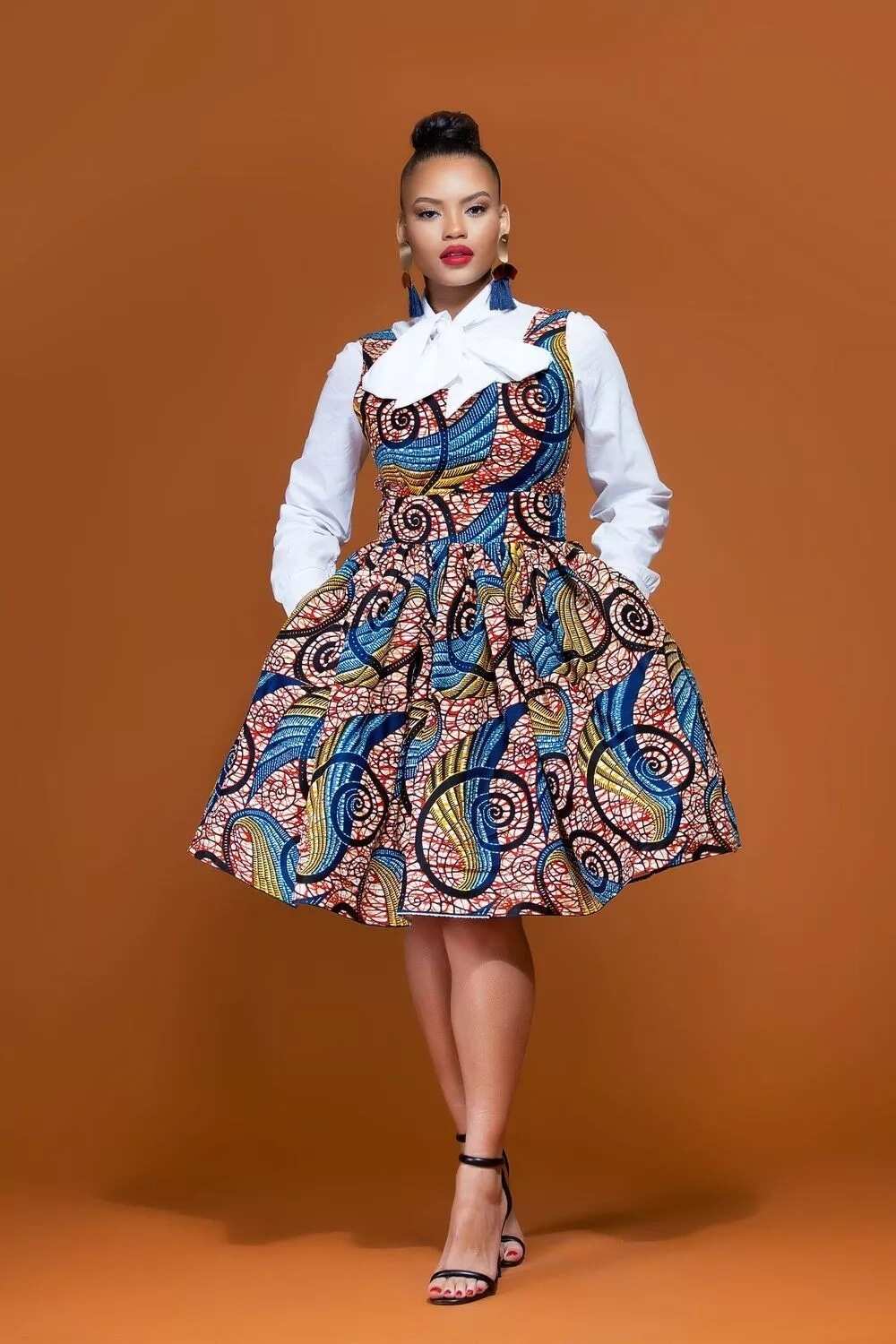 Mix prints dress
This type of African dress is the best for young ladies and for those who like to experiment with colors and patterns. It is a great choice for summer, and African style dresses with mix prints come in different color combinations, as well as shapes.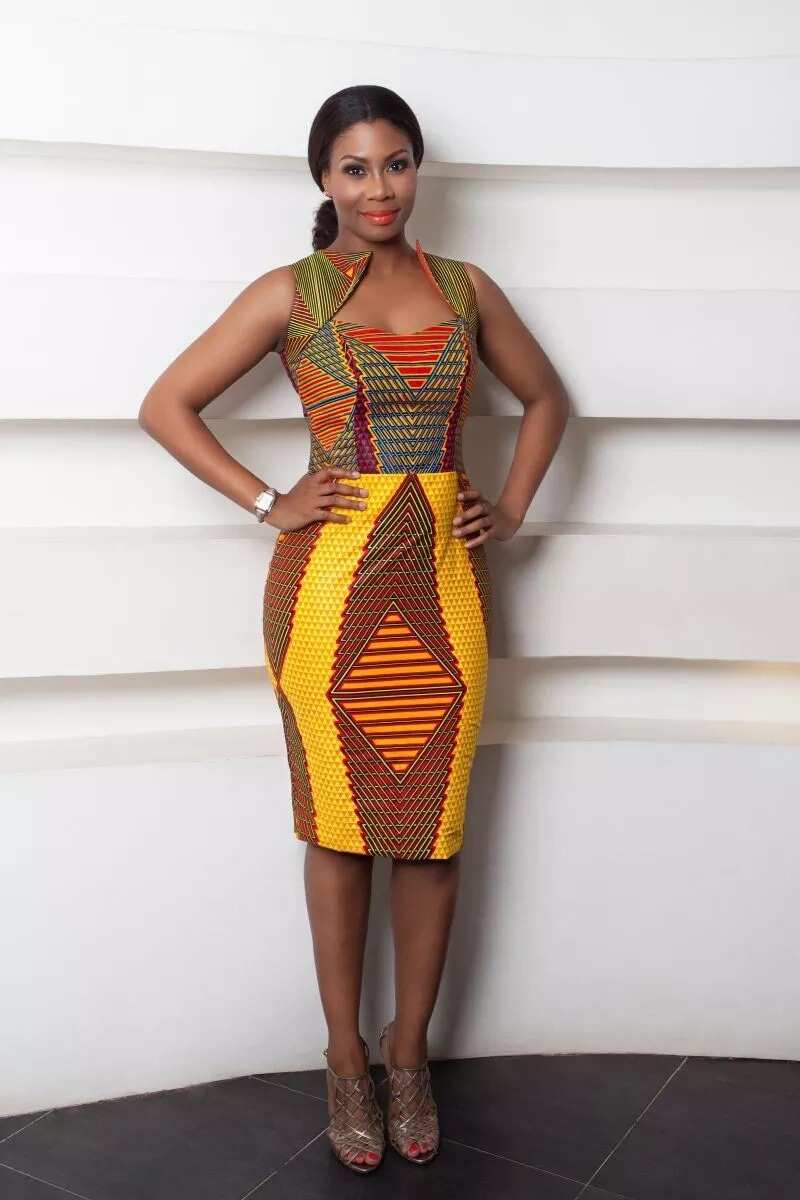 Slim waist long dress
African women like to show off their slim waist and choose dresses with slim waist to go out with friends or for the night parties. Make sure to match slim waist dress with a right pair of elegant shoes, and you are ready to go for the night out.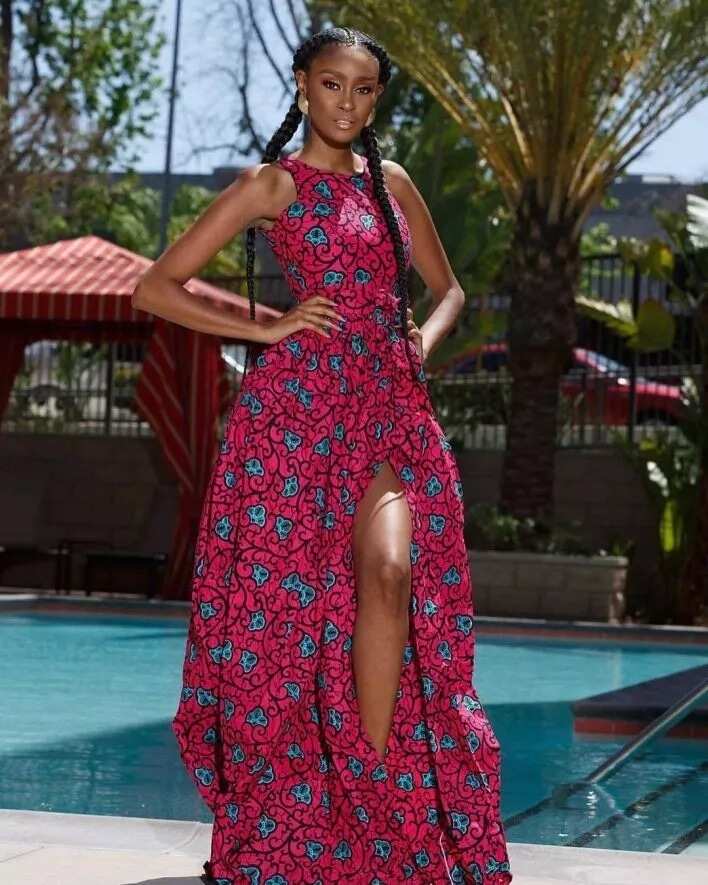 READ ALSO: Top African lace fabric styles of 2017
Batik elegant dress with floral print
Batik prints used in dresses are not only in huge demand among African women, but they are also becoming popular among African teenagers.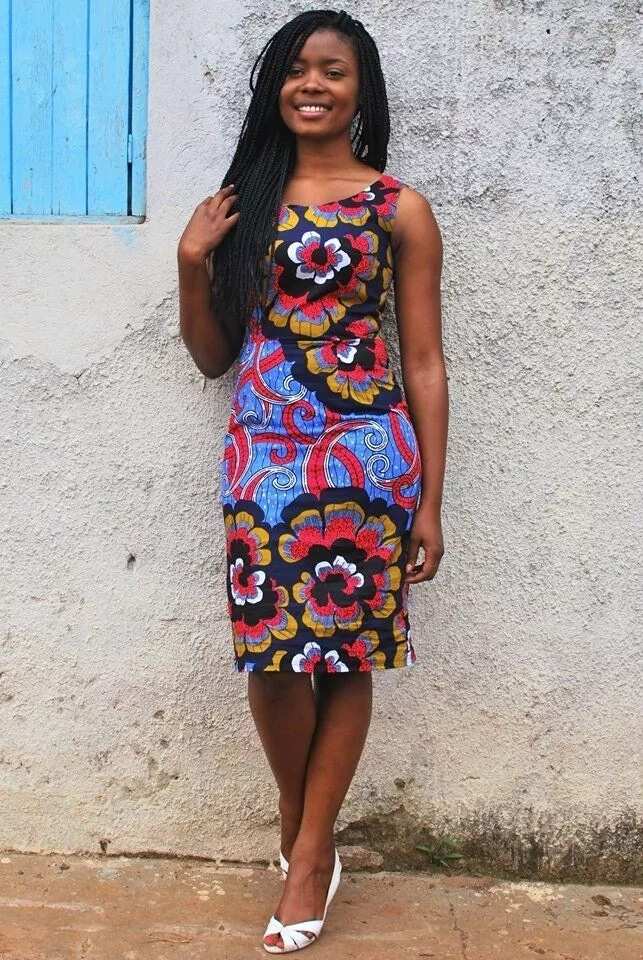 Dashiki dress
Dashiki fashion is not only popular due to its historical connection with African culture but also because it reminds us of our heritage. African women love native wears and like to wear the dresses with antique patterns or old-school shape.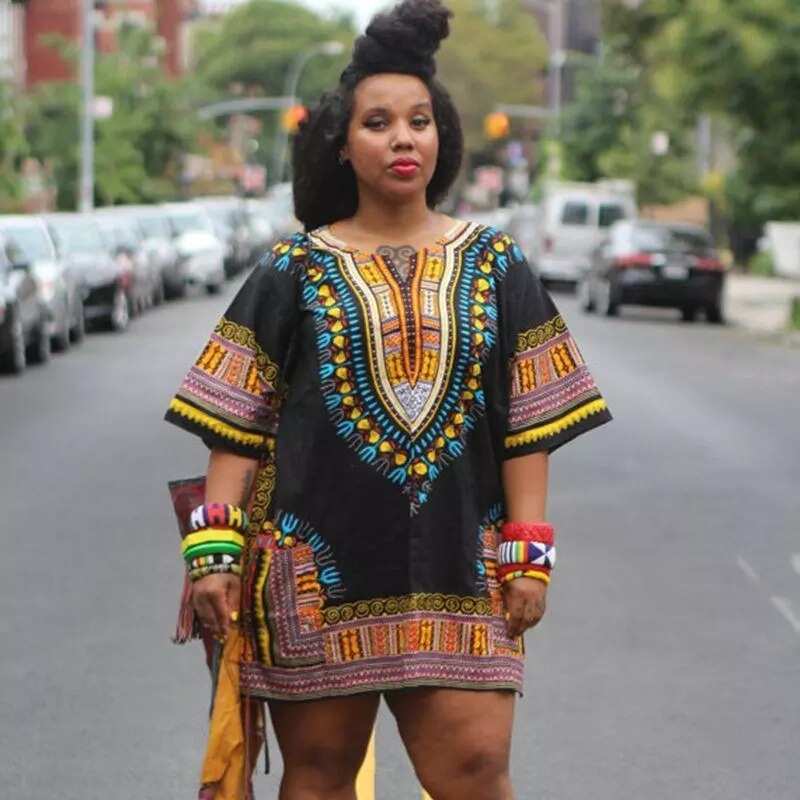 Floral prints dress
And the last, but not the least is floral prints dress. This dress is on the top most wanted one this summer. All women claim it is the most comfortable and easy to wear a dress. Floral dresses have different colors, designs, and materials, which make them so unique and interesting. Once you see the floral prints dress, you can not stop yourself from buying it.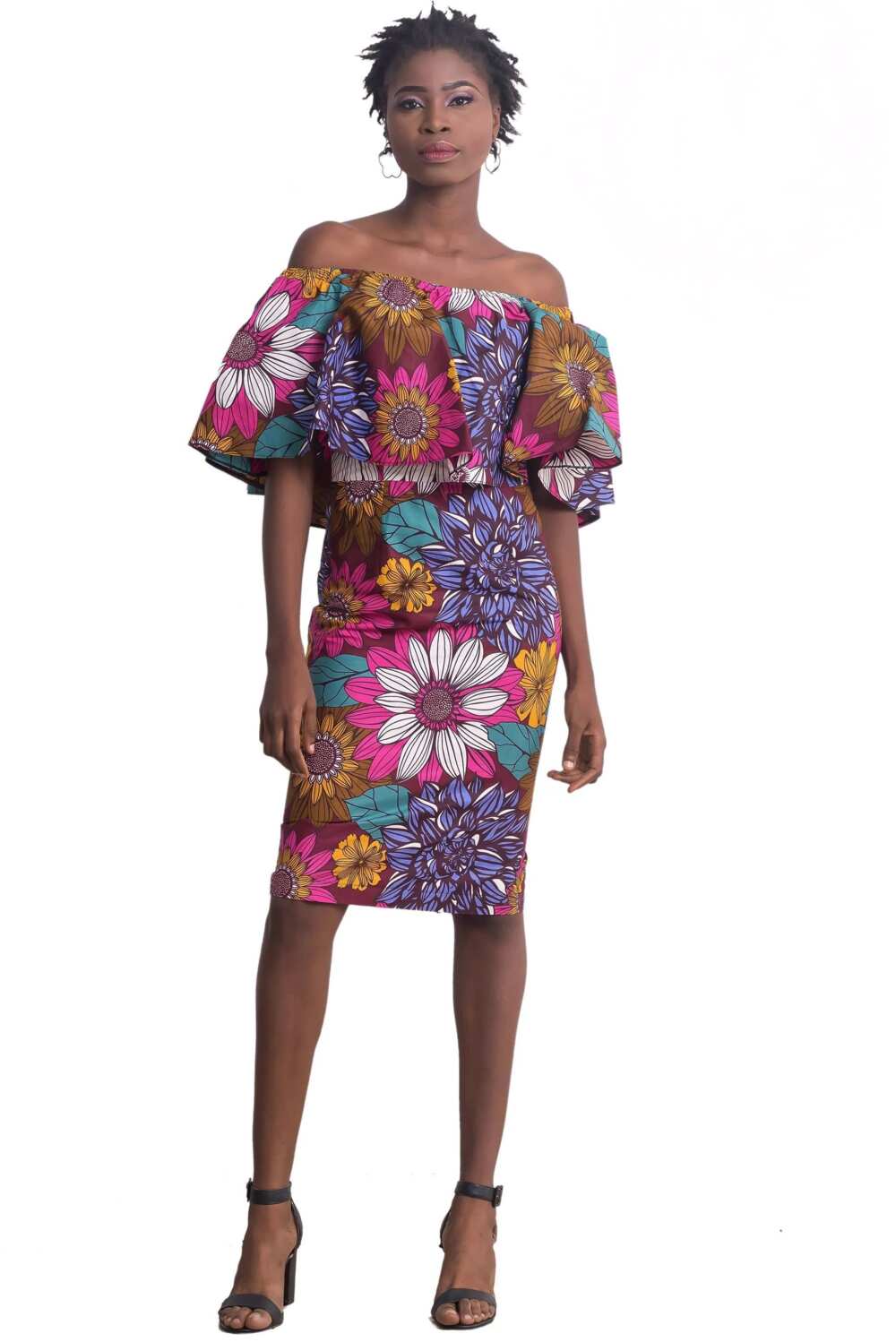 This summer is the time to use your imagination and pick your individual design of African styles clothing, which will complete your look. There are so many of them: baby doll look, African prints dresses, denim dresses, Ankara or African lace styles dresses. No matter the one you choose, you will be the cutest!
READ ALSO: African dress styles 2017/2018
Source: Legit.ng