Bridal accessories trends in 2018
The choice of bridal accessories is often more complicated than the choice of the wedding dress itself. It's necessary to choose whether or not you are wearing some items of jewelry, whether or not you will have something on your head, and finally, whether you want to have something in your hands apart from the bouquet. Let's examine some latest bridal accessory trends this year.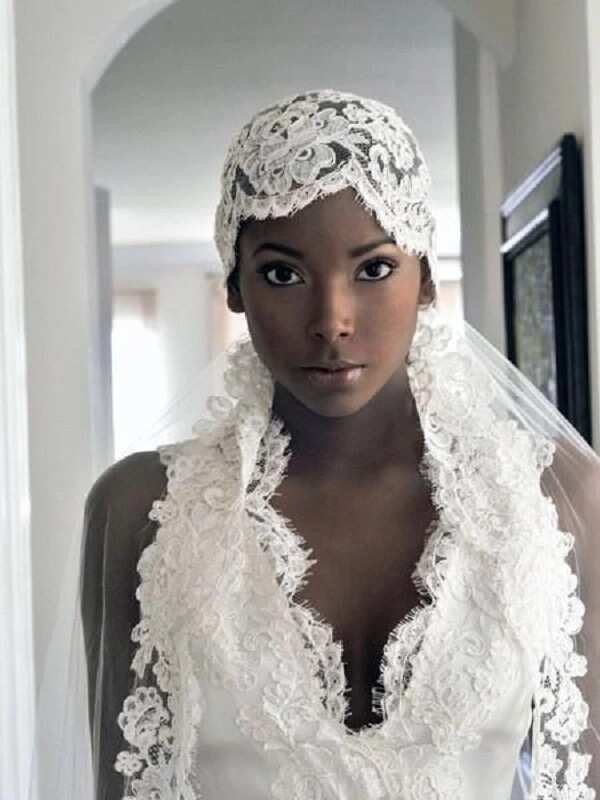 Several latest bridal accessory trends
If you want to look really gorgeous on your wedding day, you think over every detail of the attire in order to create the most complete and elegant look. Everything should match each other: the gown, accessories, shoes, flowers, jewelry, flowers, your hairstyle and makeup, just everything.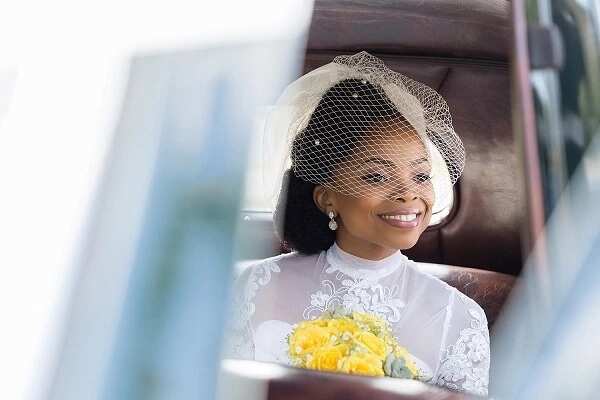 READ ALSO: Second dress for wedding reception - top 10 ideas with pictures
Wedding accessories include the headpieces and hair decorations, jewelry, gloves, purses, everything else that a bride can hold in her hands. For instance, if she is Christian, a prayer book can also be a very stylish and elegant accessory.
Trends for bridal accessories, just like the ones for wedding dresses and other wedding details, change every year. In 2017, the wedding fashion used to dictate completely different rules. Now, in 2018, tendencies have changed a little bit. So, the hottest accessory trends of this year involve:
Hair accessories and hair jewelry
If you are planning a wedding in a traditional style, you simply need to choose which traditional headpiece you will wear. Maybe, it will be a head tie or a complicated decorative thing made out of coral beads, in the Yoruba style, or whatsoever else. If you decide to organize a wedding in a more western style, you may need a veil and some head bridal accessories 2018.
Depending on the hairstyle, the accessories may involve decorative pins with pearls, artificial flowers or other jewelry items; precious combs with gems; flower crowns (these ones are extremely popular again); a veil (embroidered veils are especially beautiful), and so on. Your choice of the accessories will determine the entire look.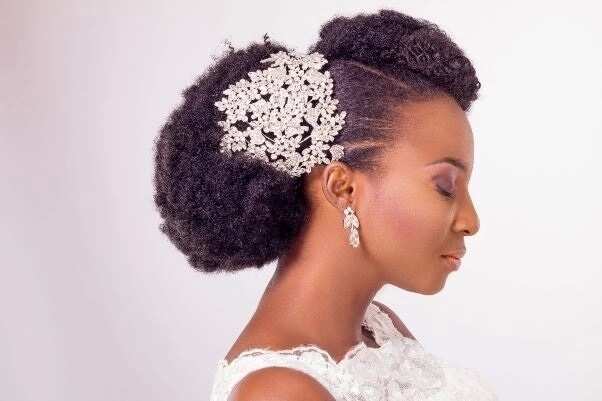 It's better not to mix up everything at once. If you are wearing beautiful combs or pins. Remember as well that in case you have numerous jewelry pieces in your hair, it's better not to wear big and massive earrings or necklaces.
Some of the most popular hair accessories look like stars or small suns. They shine especially brightly in dark hair.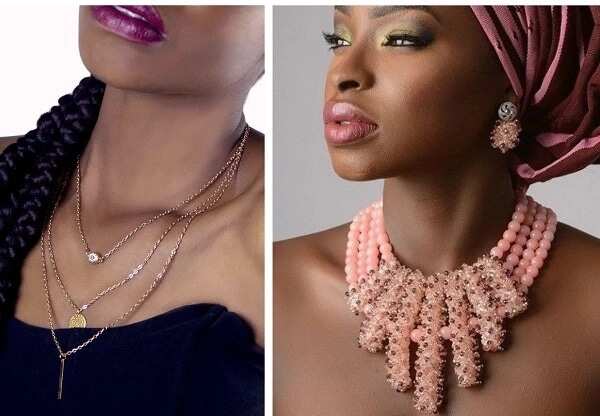 READ ALSO: Lovely Ankara styles for wedding
2018 is the year for layered jewelry pieces that look so lovely. Layered jewelry usually consists of several chains with or without pendants. These items look great on both closed tops of wedding gowns and deep neck openings. However, the style of such jewelry is mostly close to boohoo and it means that such necklaces may not always go well together with a classical wedding gown and a conservative look.
It's also necessary to keep in mind that necklaces look better on plain dress tops. If there are decorative details like applique, rhinestones, pearls, frills, or things like that, it's better to choose only earrings and no necklaces.
Of course, if you are getting dressed in a traditional way, the traditional coral necklaces are always trendy at African wedding parties and they suit practically any dress perfectly.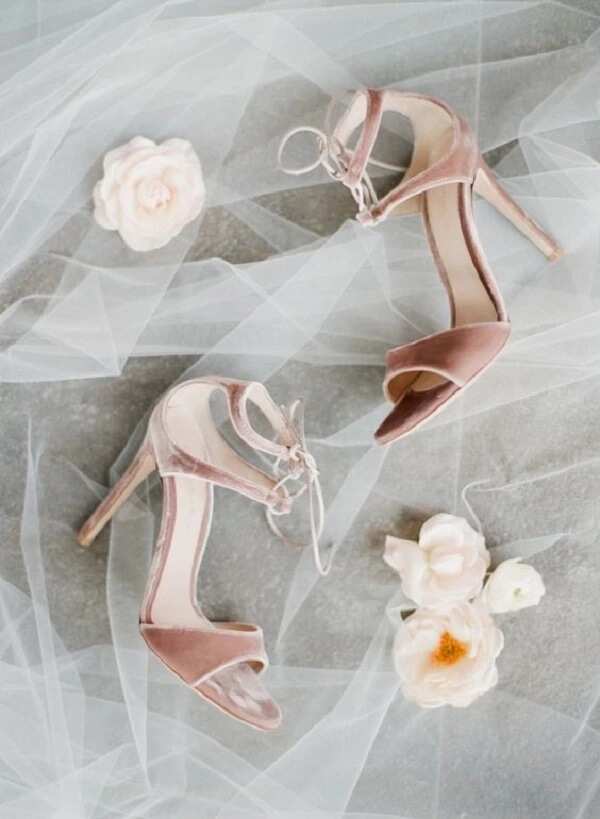 In 2018, it's trendy to wear velvet wedding shoes. It's up to you what exactly to choose for yourself: how high the heels should be, which decorations and which color you would prefer and so on. Velvet is a luxurious material, which will make any shoes look perfect. If you like, you may even choose flat shoes. In any case, they will look gorgeous and stylish enough to decorate your appearance as due.
In this season, one of the most popular color for wedding dresses and accessories is blush color – the shade of compact makeup blush. Having a pair of shoes of this color is a fashion trend if you are going to become a bride this year.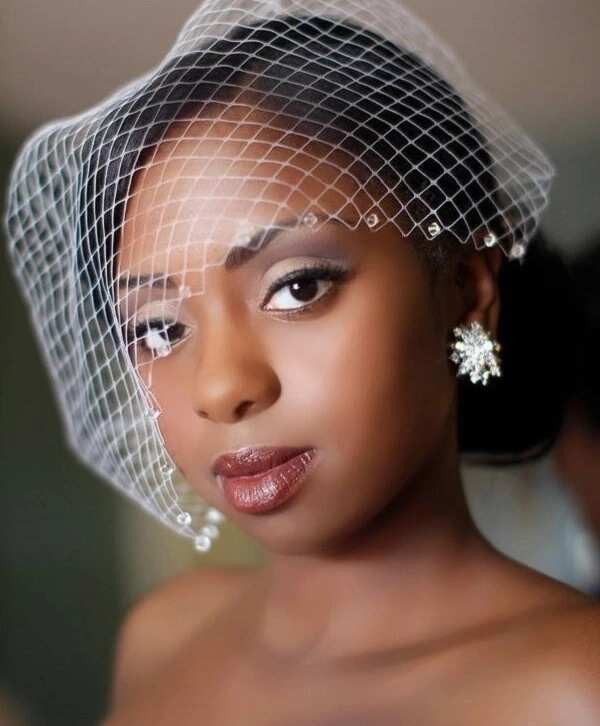 Now, everything depends on your style but the main trend of 2018 is to choose the earrings that are able to make a statement. They are able to make a statement only when they are visible. So, you need to choose the earrings depending on the headpiece or the hairstyle you are wearing. If your hair will be removed from the face, a pair of small earrings will do quite fine, especially if they are able to shine. In other situations, big earrings should be chosen. If you wear big earrings, its better to not wear necklaces.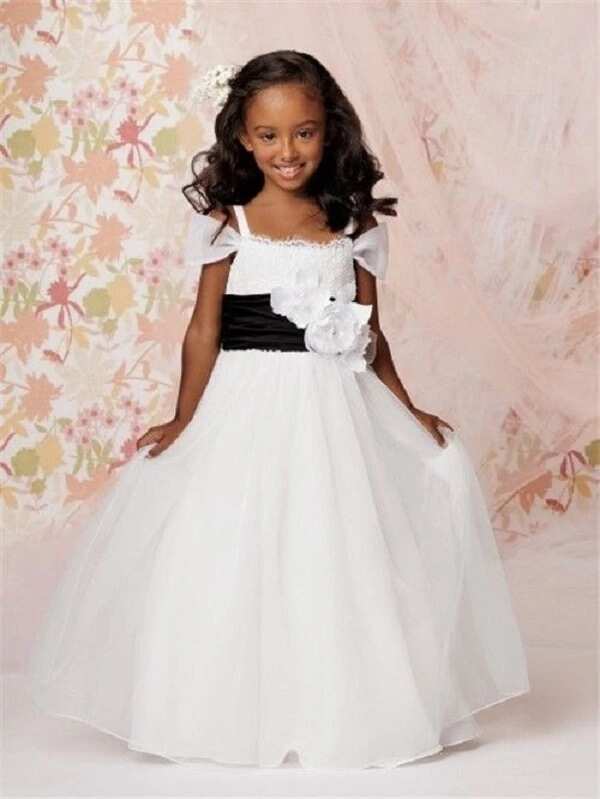 It's an interesting that became popular this year. It suggests wearing a black sash over the white (or another pastel color) wedding dress. Such a combination can create an interesting effect.
You can pair the black sash with other accessories like, for example, long black satin gloves. This will create a retro and very stylish look.
"Something blue" tradition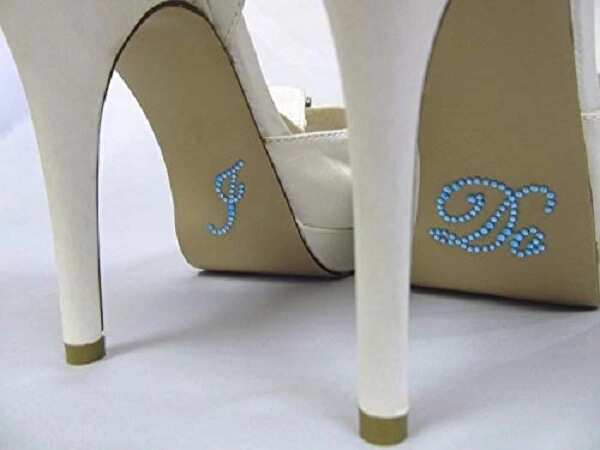 There's an ancient tradition, which is very popular in the USA, where a bride wears something new, something old, something borrowed, and something blue. All this is said to bring her a lot of happiness.
Well, these are some of the hottest and most interesting bridal accessory trends of this year. Hopefully, the article was helpful to you and now your wedding look is complete and absolutely fabulous.
READ ALSO: Best wedding entrance songs 2017-2018
Source: Legit.ng