How to tie a turban cap to look stunning
Do you want to look stylish and feel comfortable during these hot days? Then, a turban is the best choice for you. The turban is not only a type of traditional headwear worn by men or women in North Africa and South Asia; it is also the fashionable trend. If you still do not have one or do not know how to tie a turban cap, here is the step-by-step instruction for you to master your turban wrapping technique.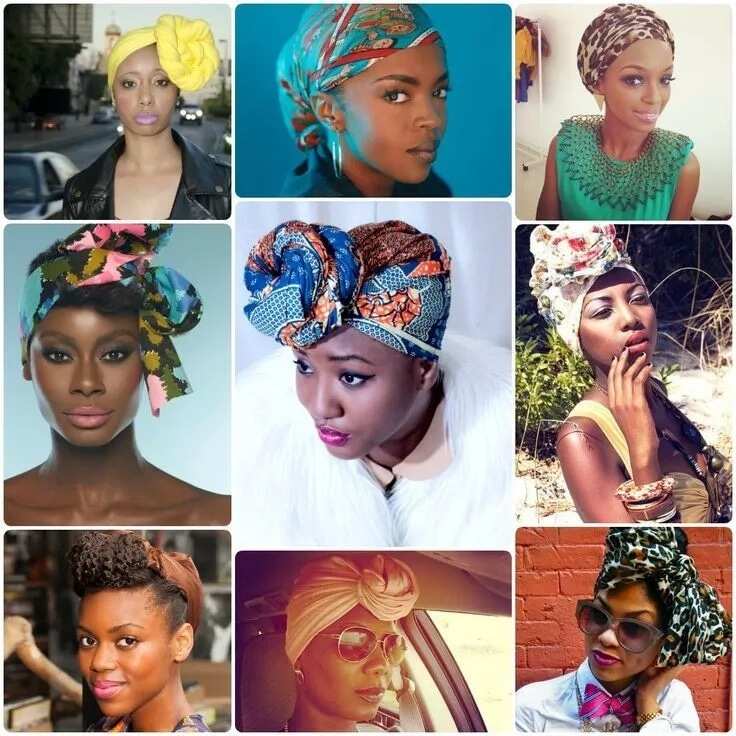 4 steps to tie a turban head scarf
Step 1
Firstly, you need to pick up a scarf. You should have at least 5–6 feet (1.5–1.8 m) of cloth, which is about 6 inches (15 cm) wide. Take the fabric and fold in half. You need to put it against the back of your head and hold the ends of the scarf in front of ears.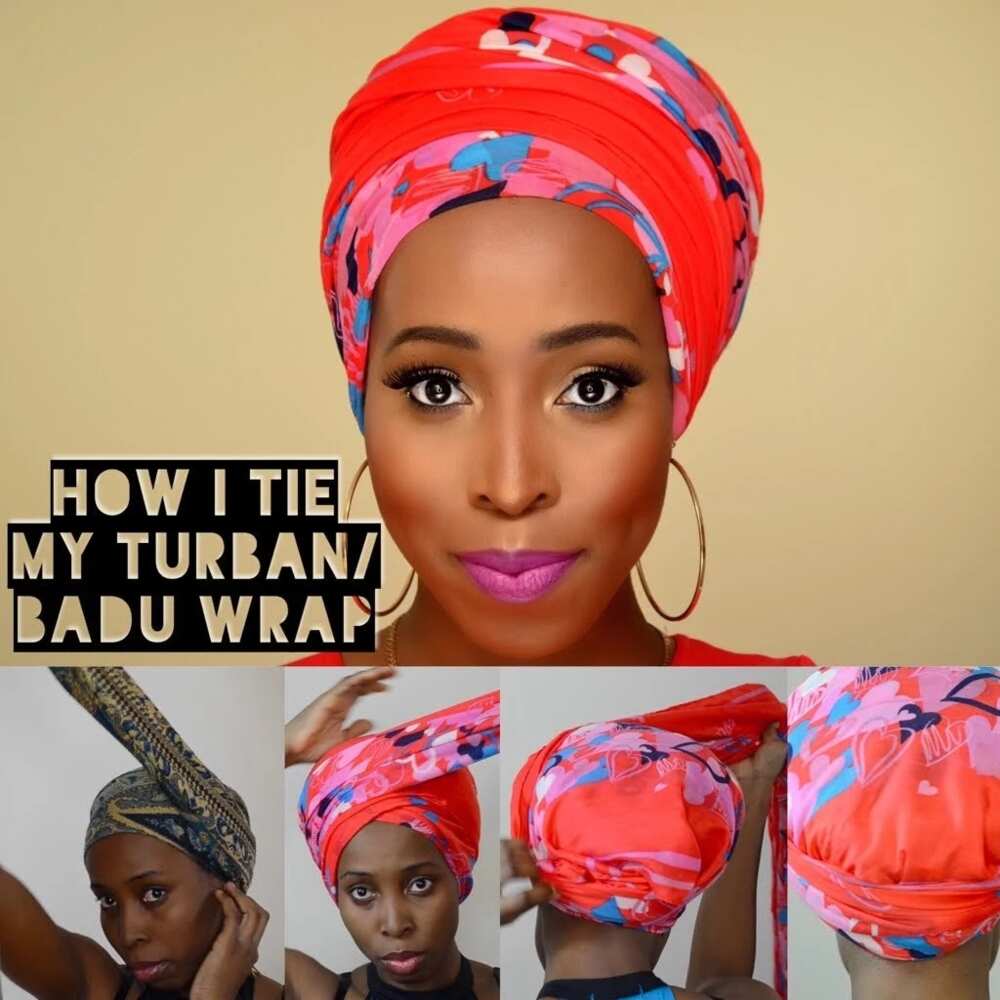 Step 2
After that, tie a knot with the fabric right in the middle of your forehead. You may also tie two knots to keep the scarf still. Although, be careful not to have a too massive knot; otherwise it will not be very nice, once you are done.
READ ALSO: How to make auto gele rose
Step 3
After you secure the scarf on your head, twist the ends of the cloth around your head. It is better to begin from the last knot, which you tied on your forehead and continue twisting it until both ends of the fabric wrapped around the head. You should wrap it layer by layer and the layers in the front are supposed to move higher.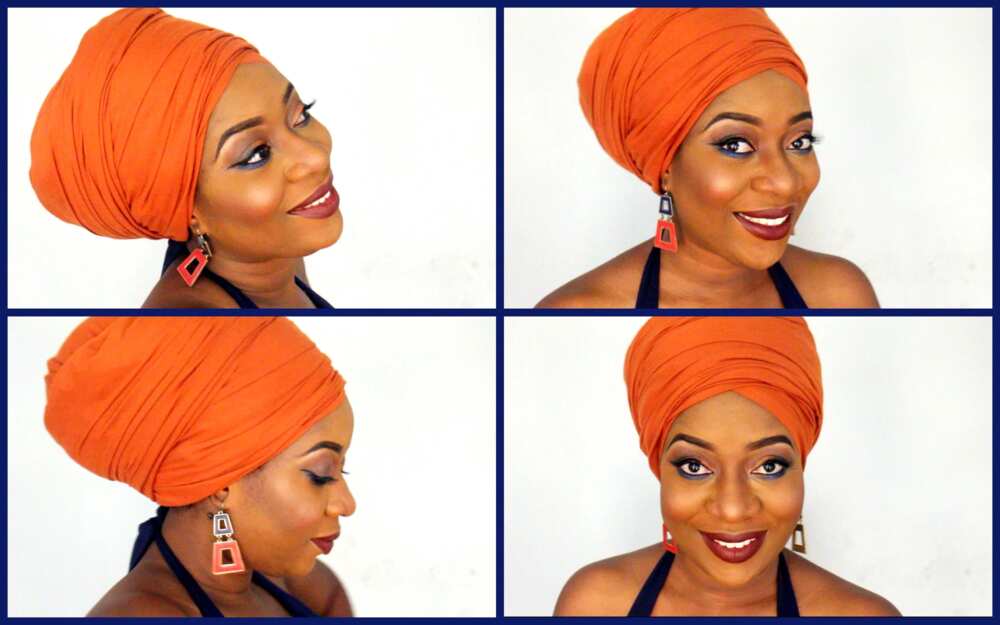 READ ALSO: 10 top latest ways to tie gele
Step 4
In the end, just pull the scarf across your head and make any additional adjustments if needed. All of your hair is covered and you are ready to go. In case, if you do not like to have all your hair covered, then you should try other styles and leave out some hear peeking out on the top, or you can use bobby pins to create your own style.
P.S. To make a more voluminous look, you can tie two scarfs.
Here are more styling ideas for you:
Create a perfect look with a velvet turban and be ready to catch all eyes on you at any special occasion.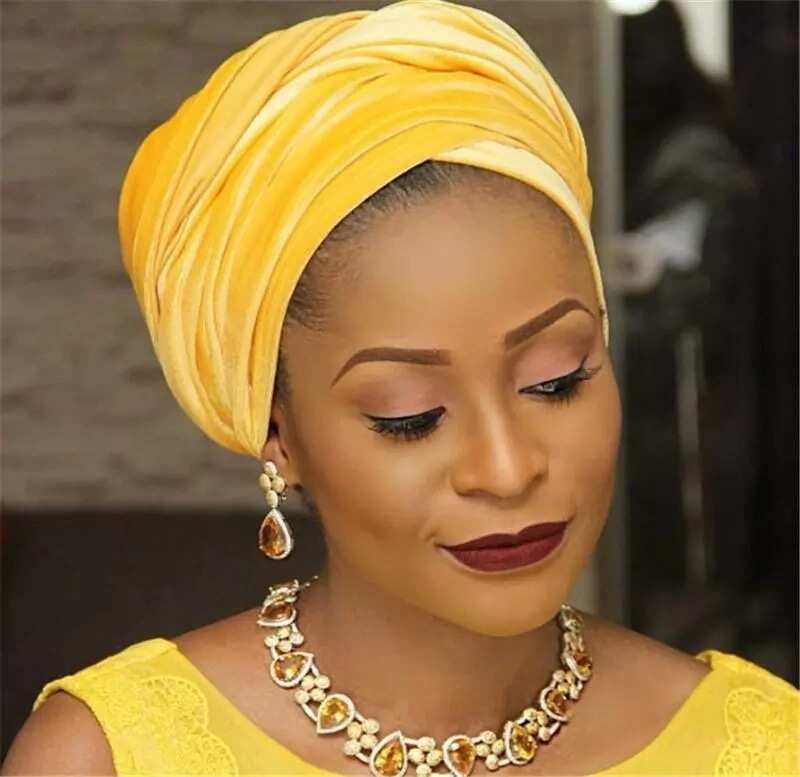 Tie plain turban with a glam brooch on the side and match it with Ankara dress.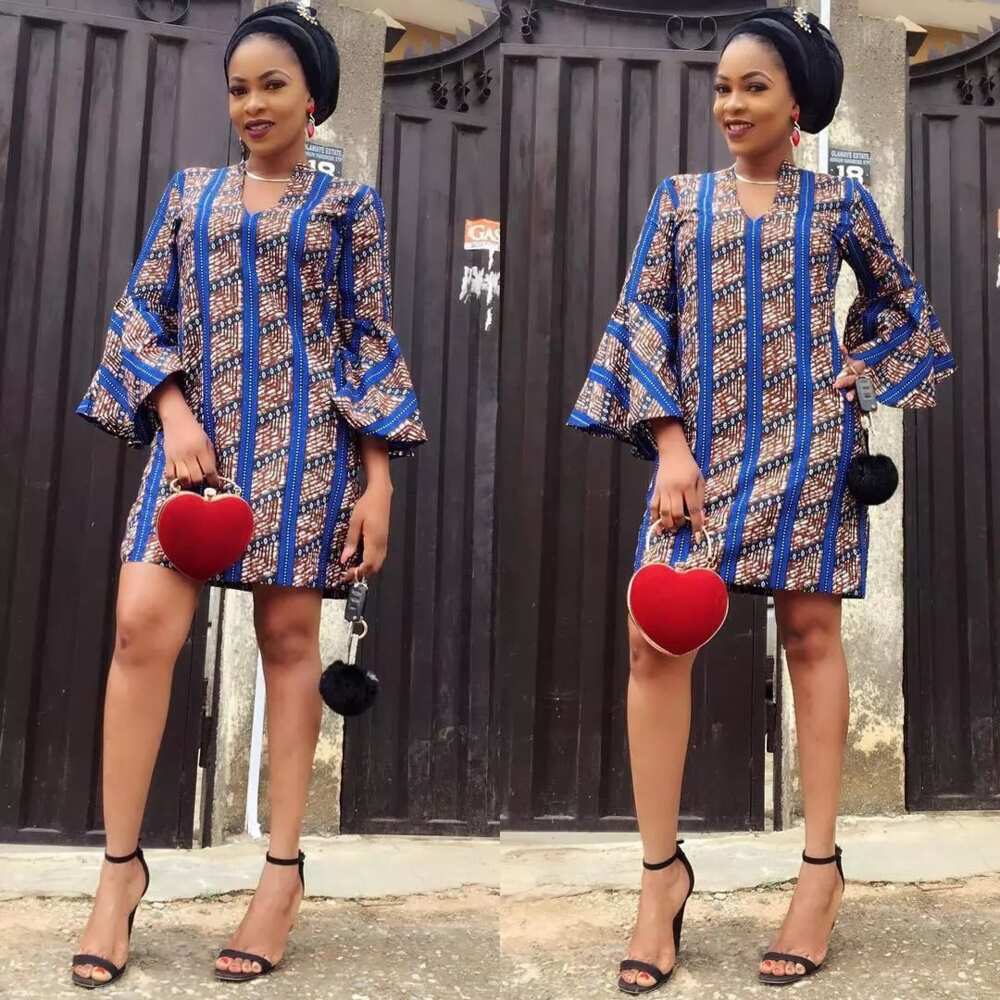 Match with denim/jeans and be modern African princess.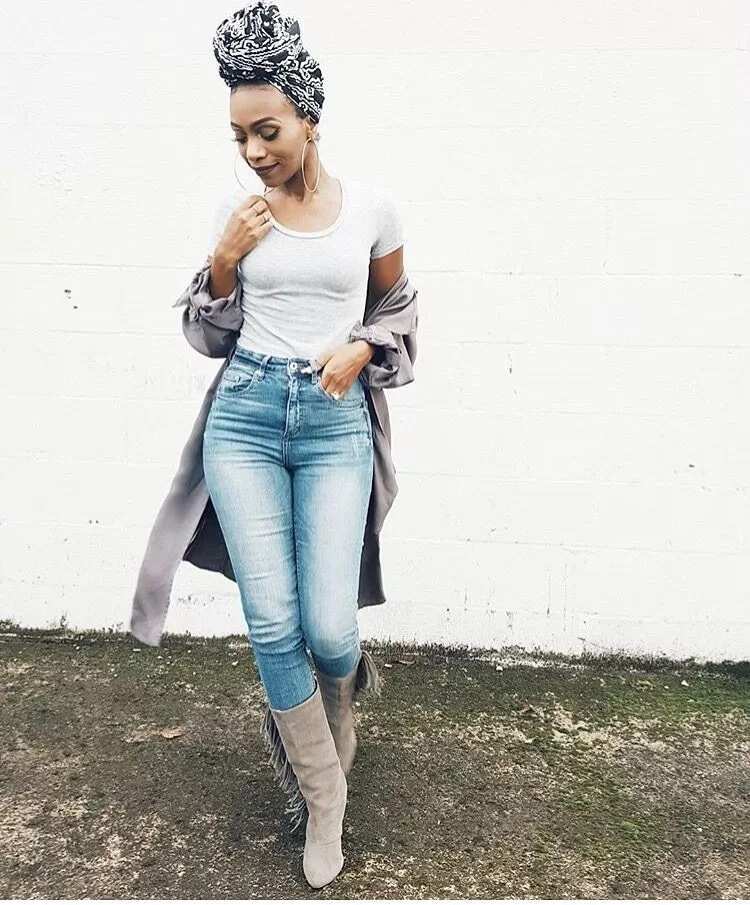 The turban style is the perfect solution for hot summer days and for those, who want to look stylish and modern. We hope that our tutorial will help you to create a beautiful turban cap with ease. If you have any complication, you can watch a video tutorial below.
READ ALSO: How to tie a turban?
Source: Legit.ng