How to make auto gele rose
Auto rose gele became a part of traditional Nigerian wear that is really loved by so many women. It can be worn basically to any event. If you want to learn how to make auto gele rose on your own, you can read the article and enlighten yourself!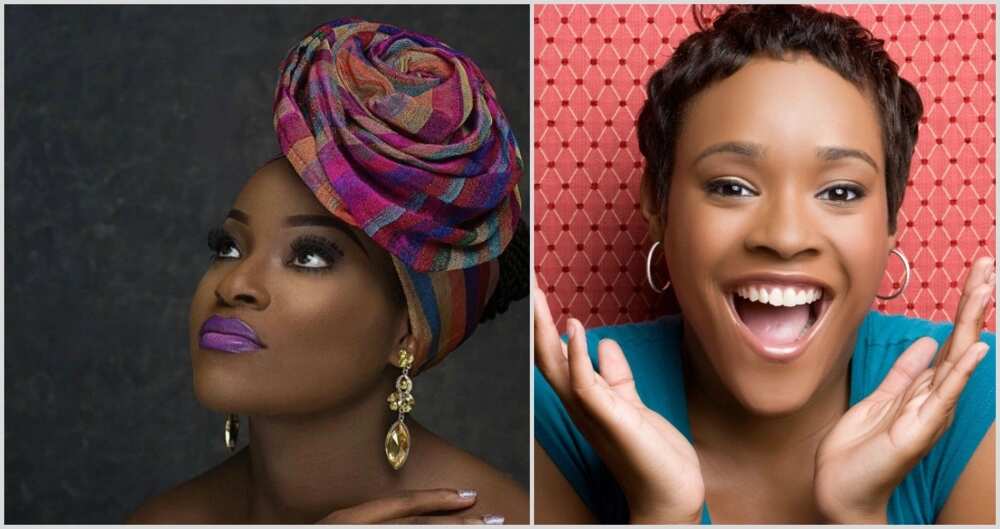 Nowadays, the traditional headwear in Nigeria is experiencing its renaissance, now designers have come up with different modern designs, even the young people have fallen in love with the various and beautiful head wear. The new traditional gele designs are entirely changing the definition of Nigerian fashion. Geles are the future of the traditional fashion, and they are loved both by adults and children. You can see young and senior women wearing geles at every event you attend.
The gele accessory is one of the modern head wears that every woman has already fallen in love with. It indicates a fancy dress and is usually matched to its color. For decades, women in Nigeria have been wearing geles, and lately, it has gained the second wave of popularity due to it being universal and fashionable.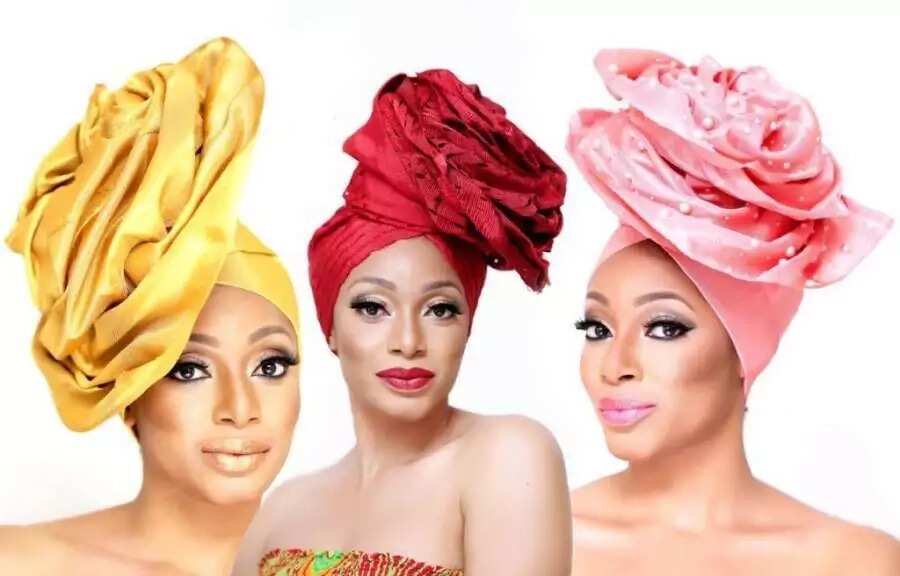 Rose gele: everything you need to know
There are a few different types of geles. One of the most beautiful and unusual is a so-called rose gele, but it is quite difficult to tie. The rose gele was created by the Lagos-based stylist Funmilola Olurinola, and it has quickly gained popularity. It is called this way because the way this gele is tied reminds of a rose. It was invented to help the ladies who used to wear their gele, in the same way, all the time and eventually got bored of it. Rose gele is also known as avant-garde gele or ascot gele – people alternate between these names.
If you decide to wear a rose gele, you will look like a queen, and everyone will acknowledge your sophisticated and elegant image. In case you are worrying that the rose gele will be quite difficult to tie, we can assure you that it is not. You will not need anything extra special for tying this gele on your head – the only things that you will need are the gele fabric and a couple of pins which will help you to secure it. If you have seen a rose gele in the pictures and always wanted to wear it yourself, then no more postponing – become a memorable quest right now and rock your look with your amazing rose gele!
READ ALSO: 10 top latest ways to tie gele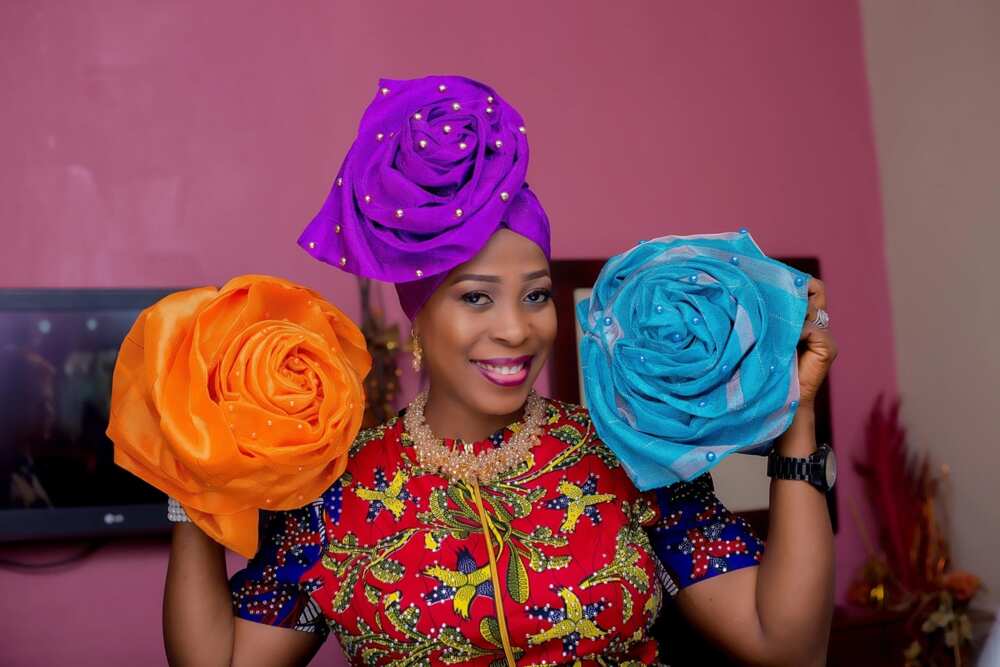 READ ALSO: African style dresses and skirts
Create rose auto gele with your own hands
Auto gele can be put on your head without any issues, and it eliminates the effort that you will have to spend on perfectly tying the rose gele, orente gele or some other similar type of gele. The auto one is a real game changer, and there are only two steps for putting it on your head: securing it in the back and adjusting it to your head. Voila, everything is done, and you can be a beautiful Nigerian princess at every event you are going to!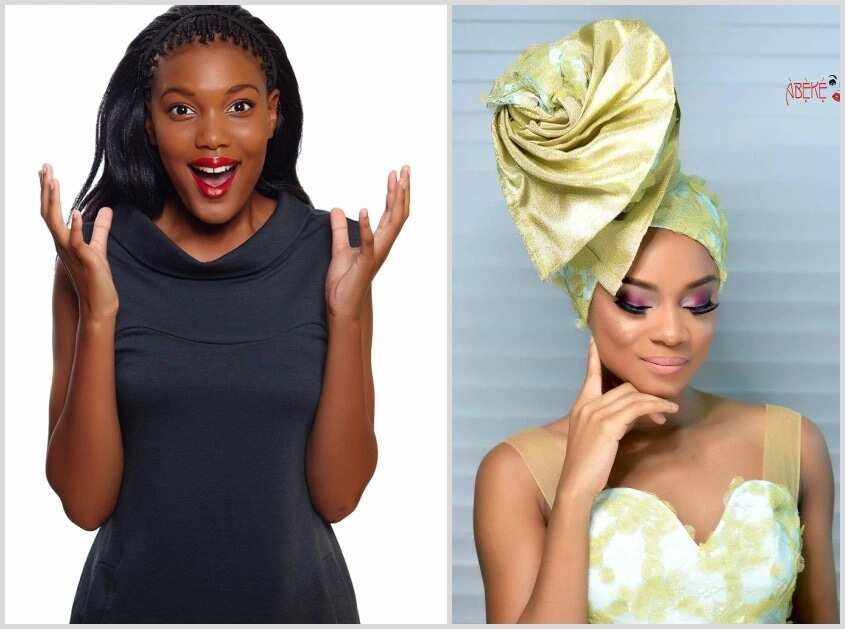 We would like to teach you how to make auto gele rose with your own hands if you enjoy sewing and designing your own clothing and accessories. Hop on the train and create your own amazing auto gele rose, if you have not already! The materials you will need are:
The piece of thick fabric – you can use Chinos or any other fabric depending on your choice and preferences.
Sewing machine and a table.
Measuring tape.
Scissors.
Piece of velcro.
Now on to the tutorial!
You will need to create two separate parts: the base and rose itself:
The primary step would be taking the measurements. For that, you will have to use the firm part, which is the edge of your fabric.
Measure the width and length of your fabric. In our case, the length turned out to be 80 inches, and the width is 18 inches.
Then, measure 29-inch length. You will get a piece of fabric that you will have to cut out and set aside.
Fold the remaining fabric into two. You will have a 51-inch long piece of clothing, the width of which will be 9 inches. Cut the folded fabric into two pieces and sew them together into a long piece. Set this piece aside. You will need it for the creation of a rose for your gele.
Measure 7 inches out of your first 18-inch wide piece. Fold it just how you measured it. After folding, you will have 11 inches left.
The following step will be folding this piece with its edges touching the previous folding line. Secure it with the piece of velcro.
Sew your piece of fabric by the shape of your head. This will be the hat part of your auto gele that you will eventually put on your head.
Then, take the long fabric. Join the parts of it in the middle. Use the sewing machine to secure all its edges. This fabric will be your rose.
Fold it along its length like a triangle, and when it is fully folded, sew the edges. If you are confused about how to make a rose out of fabric, you can see it in the video below or watch the plenty of rose making tutorial on YouTube.
If you are satisfied with the look of your rose, you can sew it together with your hat part. The velcro will help you to put it on your head along its shape and secure it, so it does not fall off your head.
Congratulations, you have made a beautiful auto gele rose! You can wear it whenever you want.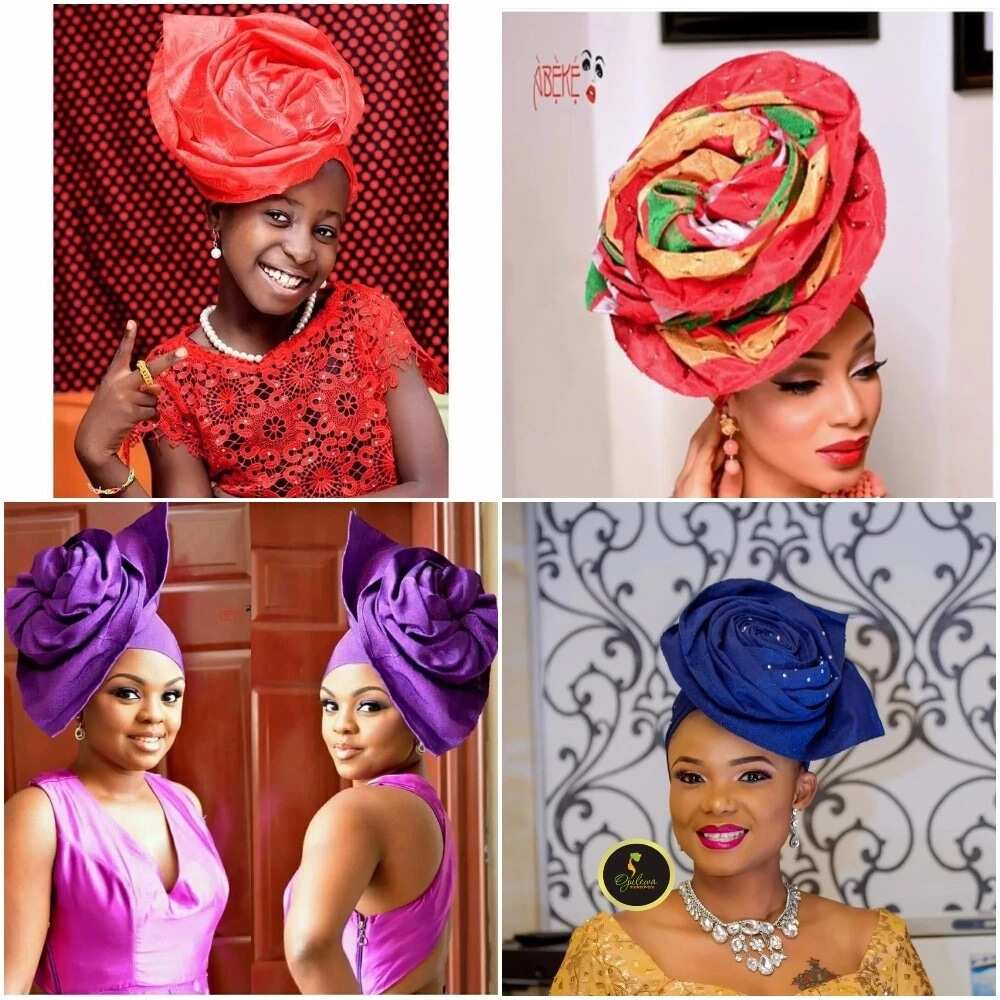 In case the text tutorial is difficult for you to understand, you are strongly recommended to watch the video below. It is very easy and contains the detailed step-by-step instruction on how to create your own auto gele. If you would like to learn how to tie a fan gele, another type of this accessory, we have a tutorial right here.
All in all, we love all types of geles. They are a unique and beautiful type of accessory, and the Nigerian spirit will always live in them. Every fashion lover should at least know how to tie one type of gele!
READ ALSO: Yoruba introduction dressing for ladies
Source: Legit Nigeria