The main headlines of the mainstream Nigerian newspapers for Thursday, July 5, are focused on the crack in APC as members of the new Peoples Democratic Party (nPDP) and others moved out to form another faction called R-APC.
This Day reports that the simmering crisis in the All Progressives Congress (APC) worsened Wednesday as the ruling party split, with a faction that called itself Reformed All Progressives Congress (R-APC) emerging under the leadership of Alhaji Buba Galadima, an estranged ally of President Muhammadu Buhari.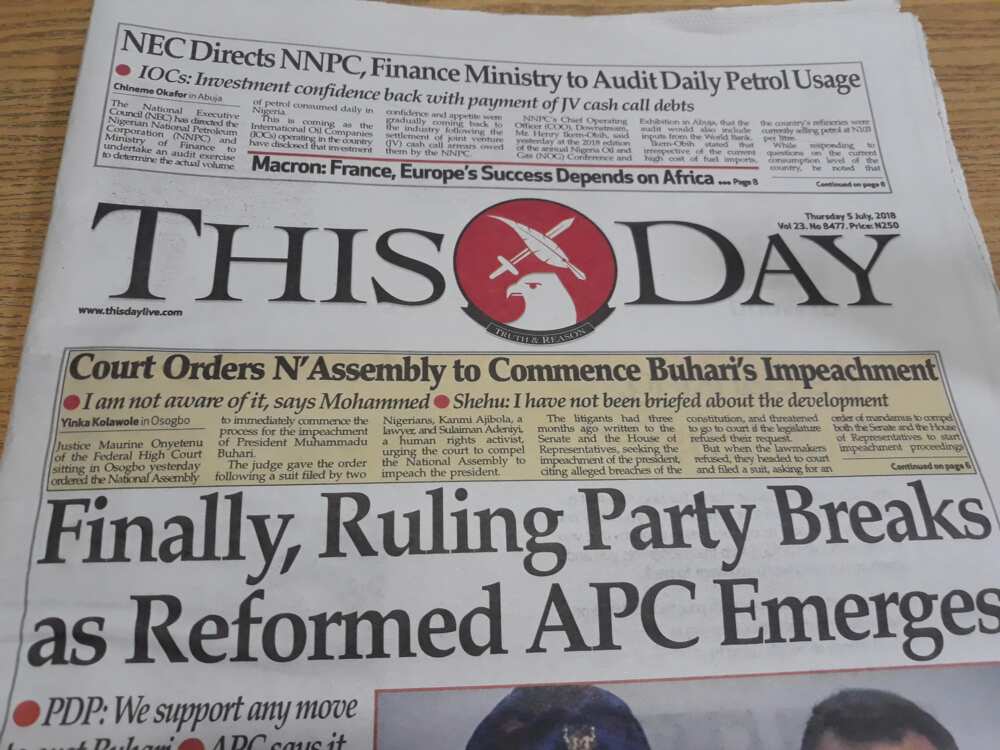 The Nation reports that Galadima told reporters that the decision to form the R-APC was a fallout of the APC congress, which he described as null and void due to the violations of the party's constitution.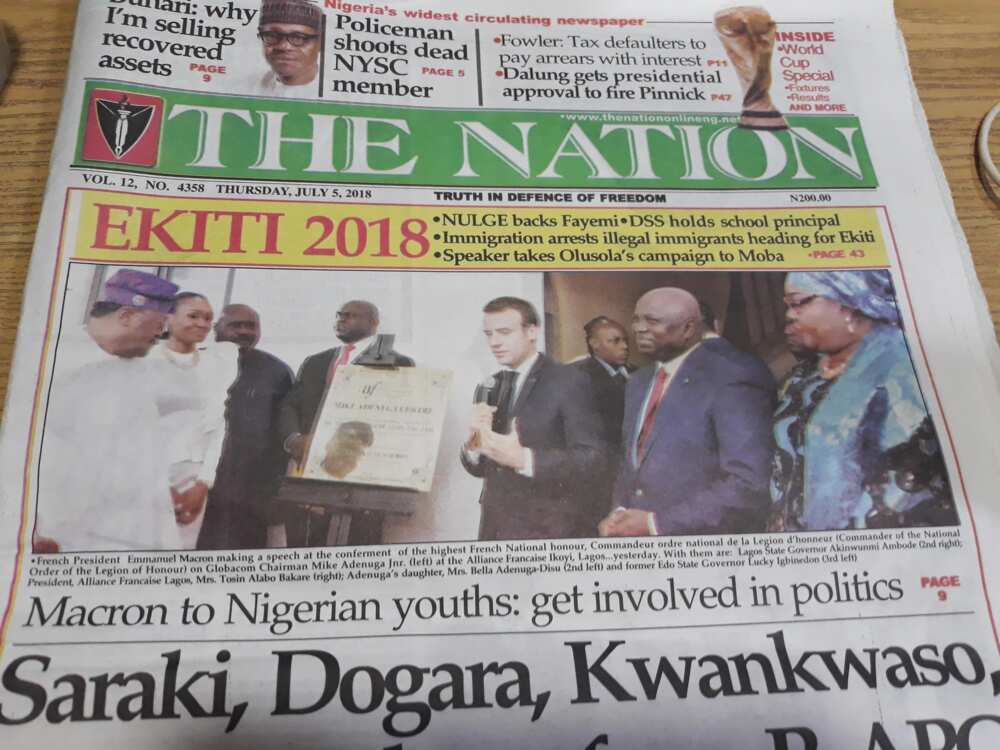 READ ALSO: Igbo's political future not resting on Buhari's reelection - Ohanaeze
Describing the APC under the leadership of President Muhammadu Buhari as "rudderless" and "incompetent", Galadima said the president's highhandedness showed in his various attempts to shut out members of the nPDP even after they had table their grievances, giving him the latitude to discuss with them the best way forward.
The Punch reports that according to Galadima, the R-APC remains the authentic party hence there is no need to seek fresh recognition from the Independent National Electoral Commission. He challenged anyone who had a different opinion to seek legal interpretation.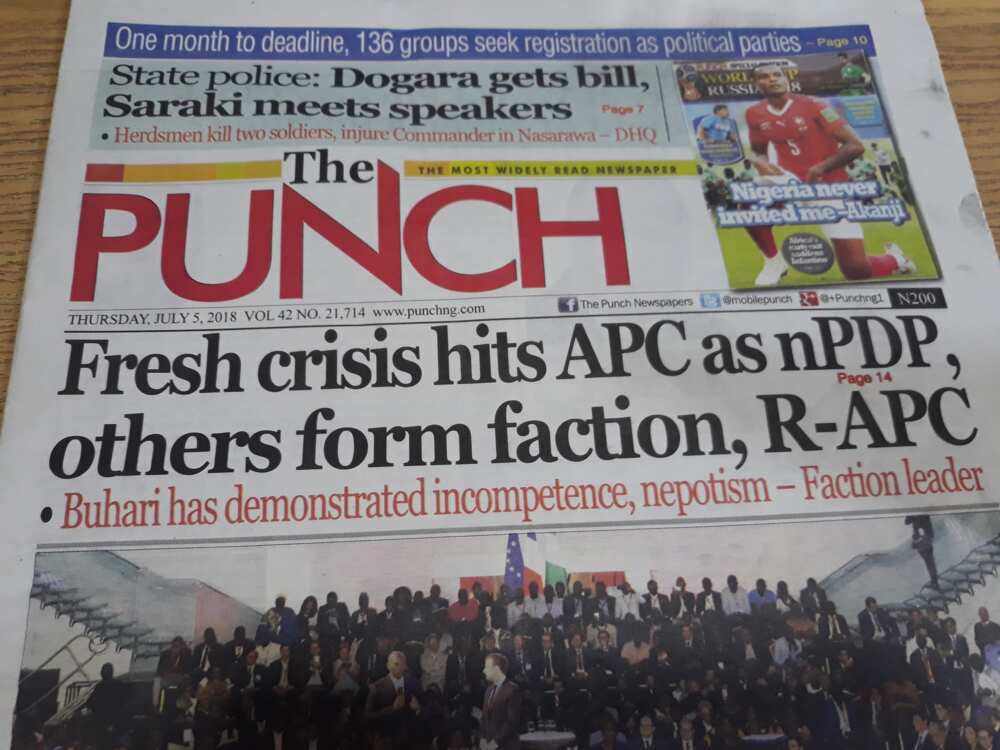 Vanguard reports that the chairman of the APC, Comrade Adams Oshiomhole, was as at press time buried in talks with Senate president, Bukola Saraki, and members of the APC Senate caucus.
PAY ATTENTION: Read the news on Nigeria's #1 news app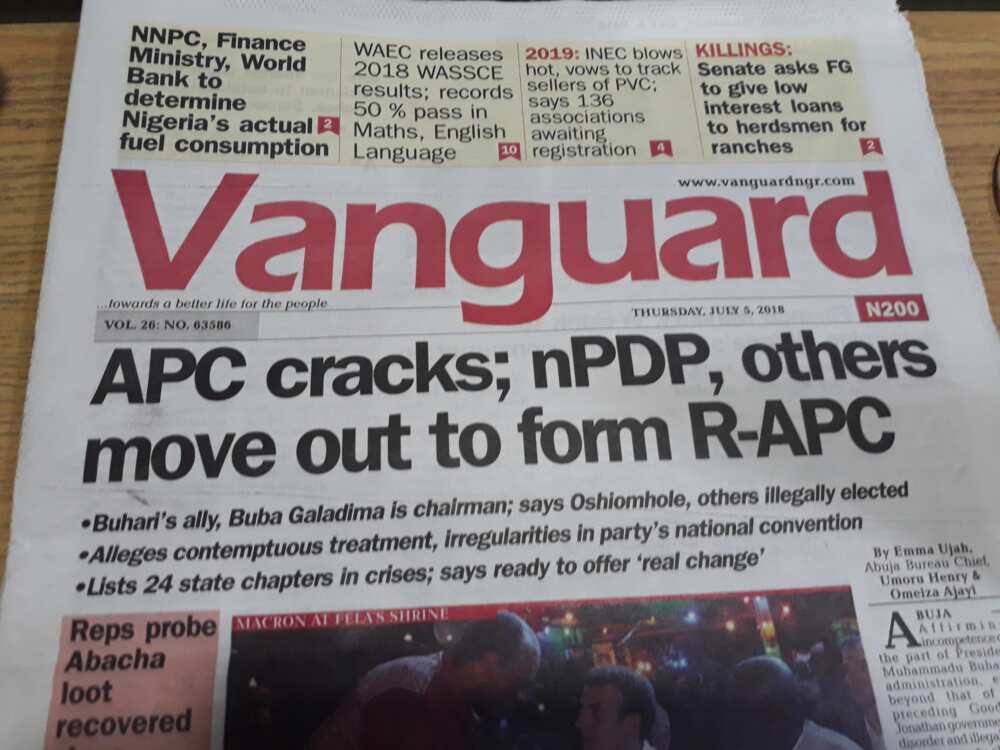 The APC national chairman who distanced the party's national executive from utterances made by some party chieftains that any aggrieved party man can go to anywhere, said: "We do not subscribe with the position of people within the party saying anybody can go anywhere."
The Guardian reports that a Federal High Court sitting in Osogbo, Osun state, yesterday ordered the National Assembly to immediately commence the impeachment of President Muhammadu Buhari.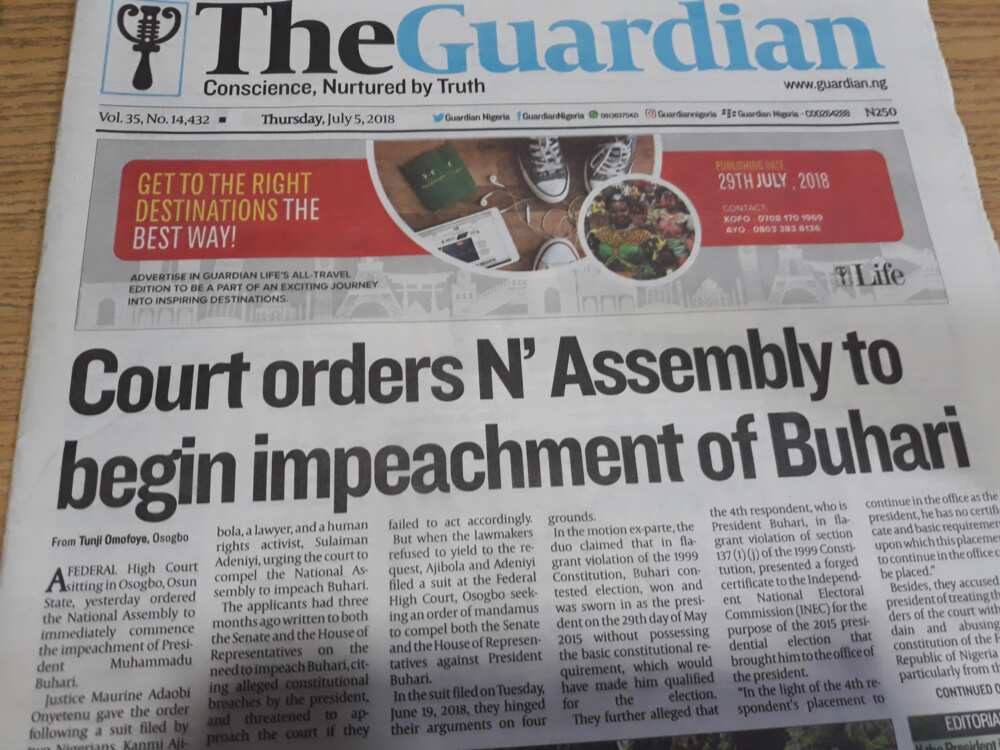 Justice Maurine Adaobi Onyetenu gave the order following a suit filed by two Nigerians, Kanmi Ajibola, a lawyer, and a human rights activist, Sulaiman Adeniyi, urging the court to compel the National Assembly to impeach Buhari.
Nigeria killings: Charly boy and other activists march to Aso Rock in protest | Legit.ng TV