8 foreigners who worked in Nigeria first before becoming famous
Nigeria, with its vast human and natural resources coupled with a cobweb of multi-ethnic cultural diversity and richness, has been a centre of attraction to so many people from around the world.
Thus, it is not surprising to see that after more than five decades of existence as an independent country, Nigeria has evolved to be a launching pad for numerous foreigners who visited and worked in the country before becoming famous upon returning home.
In this piece, Legit.ng highlights eight celebrated foreigners who have worked in Nigeria before returning to their countries to become famous in their respective chosen fields:
1. Sir John Major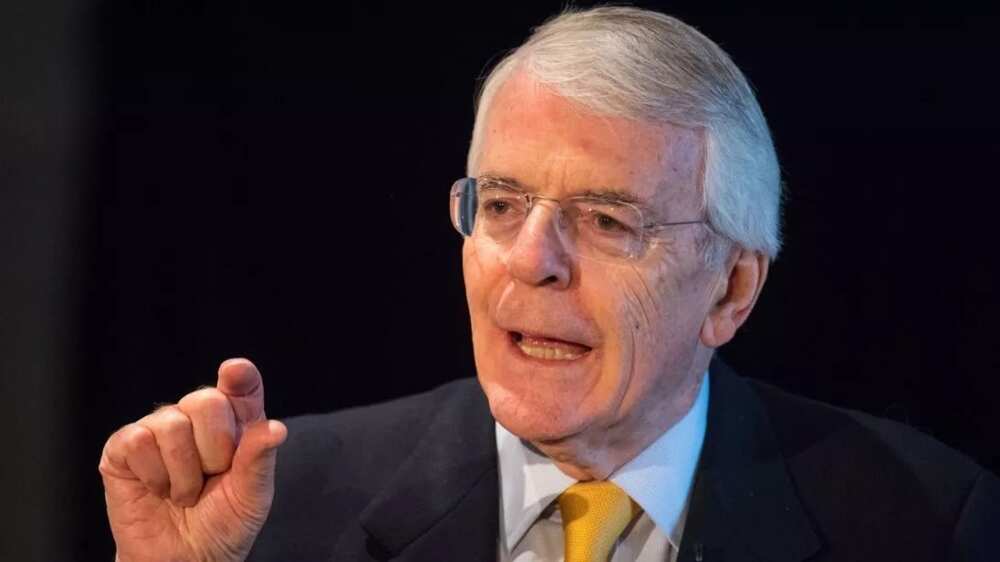 Sir John Major KG CH, born 29, March 1943, is a British politician who served as Prime Minister of the United Kingdom and Leader of the Conservative Party from 1990 to 1997.
However, before he became the prime minister, Major decided to take a correspondence course in banking. He started work for Standard Chartered Bank in 1965, and in 1967 he was posted as a bank clerk by Standard Chartered to the small Nigerian town of Kuru Karama. Kuru Karama, together with Kuru Secondary and Kuru Village formed Kuru town, a small town located on the Jos Plateau in north-central Nigeria.
However, a serious car accident forced him to leave Nigeria and return to the UK take up politics.
READ ALSO: Federal High Court okays suit seeking impeachment of Buhari by National Assembly
2. Sir Paul McCartney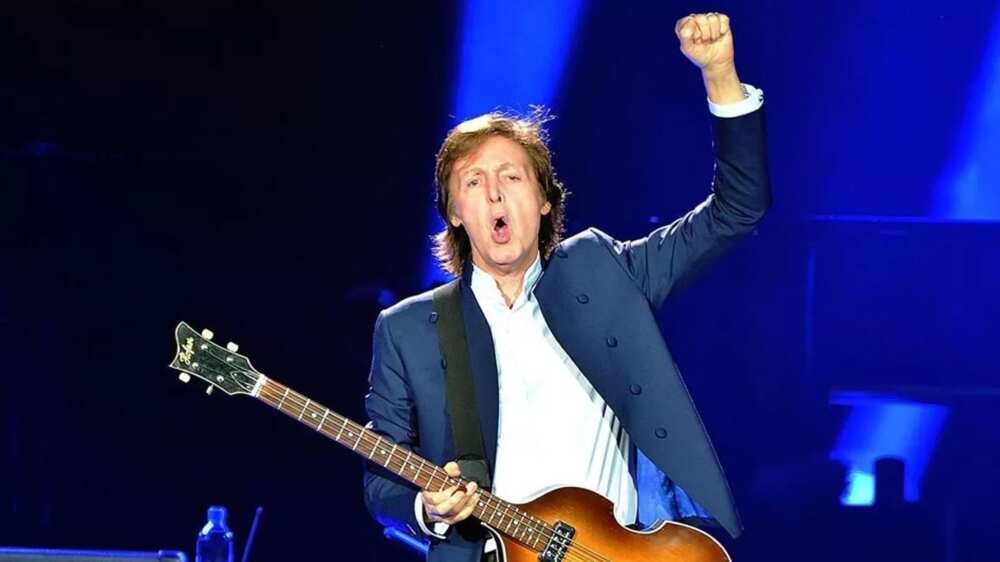 Though Paul Paul McCartney was already famous as one of the greatest songwriters of all time as one of the Beatles, it was in Lagos, Nigeria that he proved himself a solo artist in his own right.
In 1973, August 9, Paul McCartney and his wife Linda landed at Murtala Mohammed airport to record his third album with The Wings Band.
The 1973 album, recorded on the gritty streets of Lagos, "Band on the Run" went on to be ranked number 75 in Q Magazine's "100 Greatest British Albums Ever" (2000).
3. Fredrick Forsyth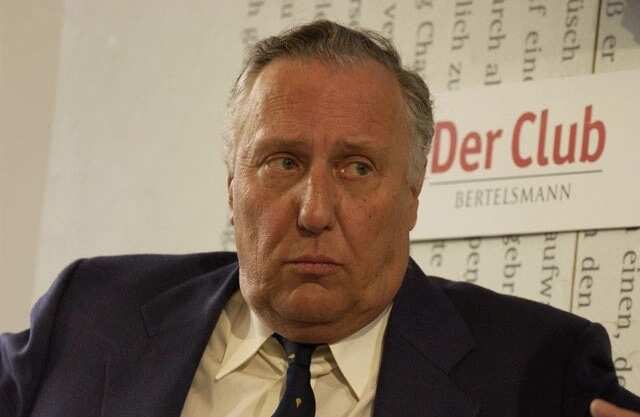 Frederick McCarthy Forsyth CBE (born 25 August 1938) is an English author, former journalist and spy, and occasional political commentator.
Before Forsyth wrote one of the world's best known political thrillers, "The Day of the Jackal", he wrote his first book about his time as a journalist in Nigeria.
He reported from Nigeria during the first six months of the Biafran war in 1967, posted to the region by the BBC.
When the BBC told him they had no plans to cover the Nigerian Biafran Civil war, he quit the BBC and flew back out to Nigeria, reportedly staying in Eastern Nigeria for most of the next 2 years. And in 1969 he wrote and published his first book, "The Biafra Story".
In 2015, Forsyth revealed he began to first work as a spy for MI6 while reporting on the Biafra war, a role he would continue for the next 20 years.
4. Archbishop Justin Welby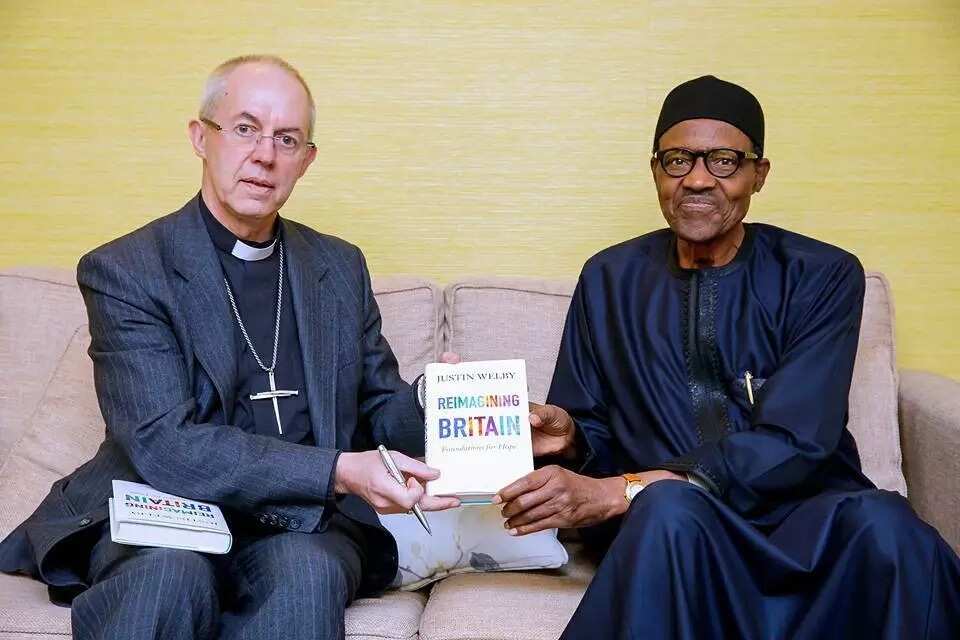 Justin Portal Welby, born 6 January 1956, is the 105th Archbishop of Canterbury and the most senior bishop in the Church of England.
The current Archbishop of the Anglican Church has close ties with Nigeria not only because many of his congregation are from the country but because (before he turned to the church) he was an oil executive for Elf with many financial interests there (Nigeria).
Justin Welby, then also known as "Monsieur Africa", allegedly tried to promote a $6billion deal to stop Nigeria from nationalising its oil industry and protect Elf's oil interests.
5. Colin Firth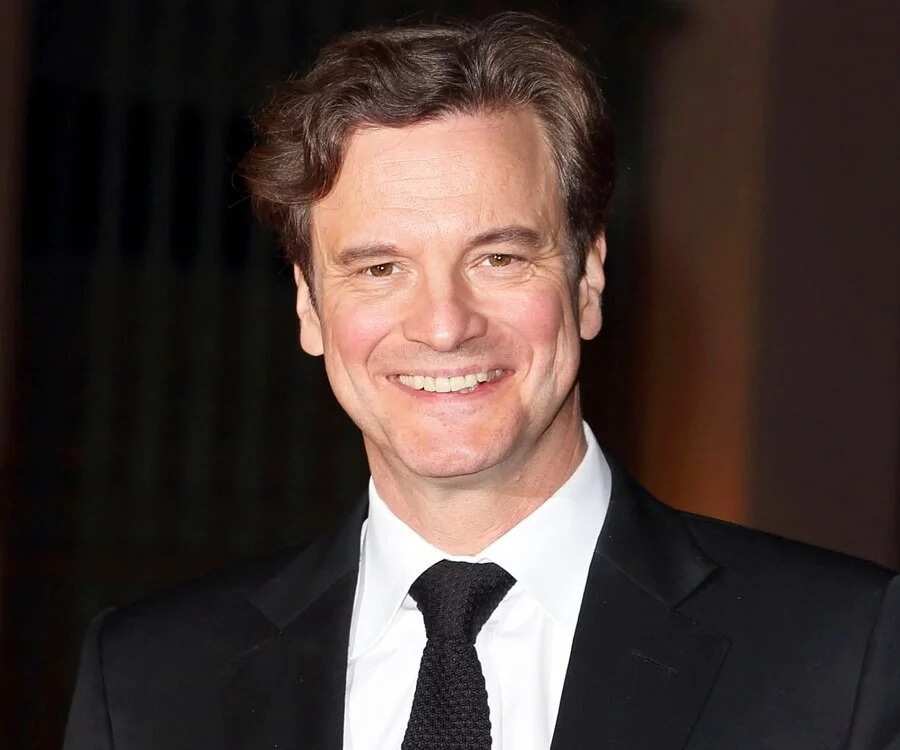 Colin Andrew Firth, CBE, born 10 September 1960, is an English actor who has received an Academy Award, a Golden Globe Award, two BAFTA Awards, and three Screen Actors Guild Awards, as well as the Volpi Cup for Best Actor at the Venice Film Festival.
Best known for his roles in Bridget Jones Diary, Mr Darcy in Pride & Prejudice, and Love Actually, this award-winning English actor spent the first years of his life in Nigeria.
Colin Firth's parents travelled for work, both were lecturers, and his father became an education officer for the Nigerian government.
The family stayed in Lagos until Colin was 4 years old when they moved back to the UK.
6. Ronnie Kray, the Kray Twins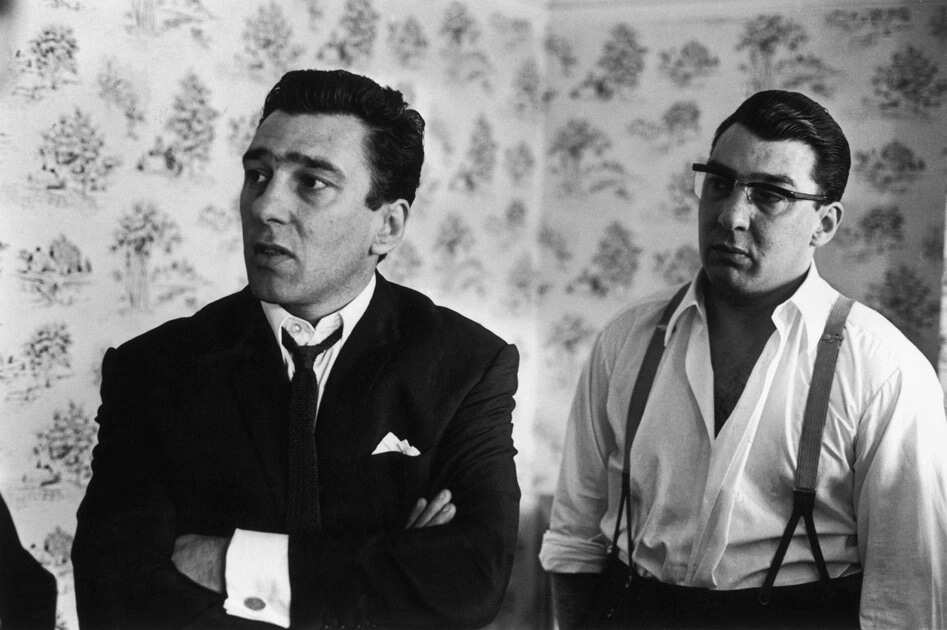 Ronnie and Reggie Kray were twins. They were two of the most notorious gangsters in London's East End in the 1950s and 1960s. And then they also came to Nigeria.
However, the twins were already famous by the time they came to Nigeria and their visit to Nigeria did not enjoy much publicity.
In 1963, the Krays reportedly invested heavily into a construction project in Enugu, eastern Nigeria and the brother Ronnie came to Nigeria several times to check on the project.
In 'Our Story', an autobiography by the Kray Twins, assisted by their ghostwriter, first published in 1988, the twins talked about their Nigeria experience:
"We lost a packet in 1963-64 to a building project in Enugu in Nigeria, which was later to become Biafra. It was Ernest Shinwell, the son of the Labour peer Manny Shinwell, who got Reggie and me interested in this one… He'd been approached, he said, by the government there, who wanted him to form a company to develop and build housing estates and factories and schools. Shinwell said there was a fortune to be made for those who invested in the scheme.
"We stuck in £25,000 straightaway and a lot more money from the Kray coffers followed that little lot straight down the Nigerian drain. It was another case of us getting involved in something we knew nothing about. We just got out of our depth. It happens.
"The only good thing was that I had a couple of trips to Enugu, which was the capital of that part of Nigeria. On both occasions, I was welcomed by Dr Okpara, who was the prime minister at the time. He drove me around, which his chauffeur, in a battered old Rolls and really wined and dined me. I didn't realize at the time, but it was probably Reggie and me we were actually paying for all this VIP treatment."
7. Ginger Baker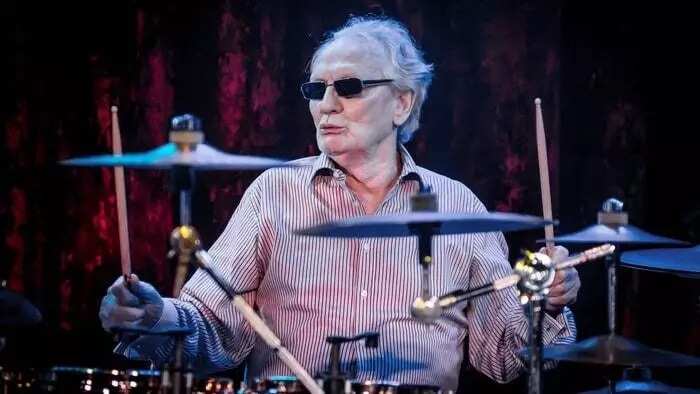 Peter Edward "Ginger" Baker, born 19 August 1939, is an English drummer and the founder of the rock band Cream.
Ginger Baker has been called "rock's first superstar drummer" and in 2016 he was ranked 3rd on Rolling Stone's "100 Greatest Drummers of All Time".
Though he was already pretty famous from his work with Cream and Eric Clapton in the 60s, in 1970 he drove from Algeria to Nigeria. He reportedly lived in Nigeria from 1970 to 1976, even becoming friends and playing with the legend Fela Kuti.
8. Emmanuel Macron
Emmanuel Jean-Michel Frédéric Macron (born 21 December 1977) is a French politician serving as President of France and ex officio Co-Prince of Andorra since 14 May 2017.
The youngest ever president of France, Macron, started out in Lagos, Nigeria.
He was on a civil service work placement at the French embassy in Lagos, Nigeria, when he watched on TV what he called "the defining political moment of my generation": the far-right Front National's Jean-Marie Le Pen reaching the final round of the presidential election in 2002.
PAY ATTENTION: Read the news on Nigeria's #1 news app
On Tuesday, July 3, Macron returned to Lagos, Nigeria; this time not as a civil servant but the president of one of the powerful countries in the world.
In Lagos, Macron urged Nigerian youths to get involved in politics to change the narrative of the nation.
Talking about the importance of politics, Macron said only Nigerians could change their image before the comity of nations.
The French president, who was accompanied by Governor Akinwunmi Ambode of Lagos state, gave the challenge during a visit to the Afrika Shrine in Ikeja, on Tuesday night, July 3, at an event tagged "Celebrate African Culture."
He noted that the future of Africa and the task of making it great rested with Africans, saying that the youths have a crucial role to play.
Is Nigeria Truly the Poorest Country in The World? Omisore - Ex-Lawmaker Speaks | Legit.ng TV
Source: Legit.ng