Hundreds of civil rights activists are currently marching to the Nigerian government's seat of power, Aso Rock, to demand the end of killings in the country.
The march is an initiative of a coalition of young Nigerians promoting good governance and citizen engagement under the name - Enough is Enough Nigeria.
Prominent civil rights activists spotted at the solemn march includes Charles Oputa (Jnr) also known as Charly Boy and Deji Adeyanju of the Our Mumu Don Do movement; Gbenga Sesan of Paradigm Initiative, Aisha Yesufu and Maureen Kabrik of Bring Back Our Girls group.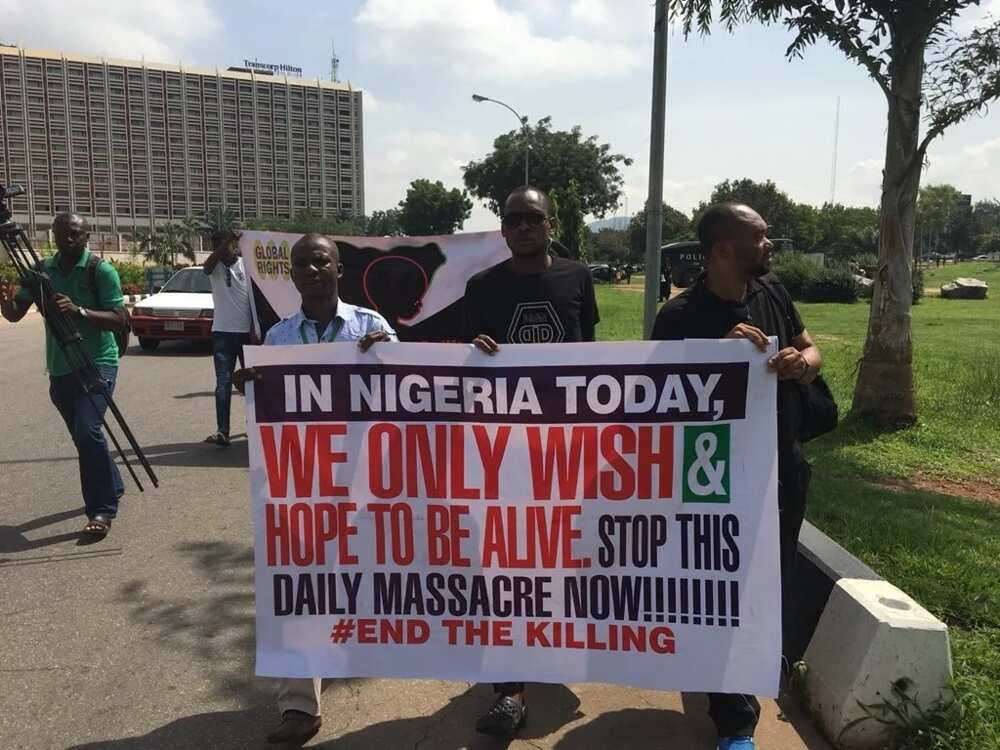 PAY ATTENTION: Read the news on Nigeria's #1 news app
Also spotted at the march, is media personality and budding politician, Mr Jollof, who has been very critical of the government.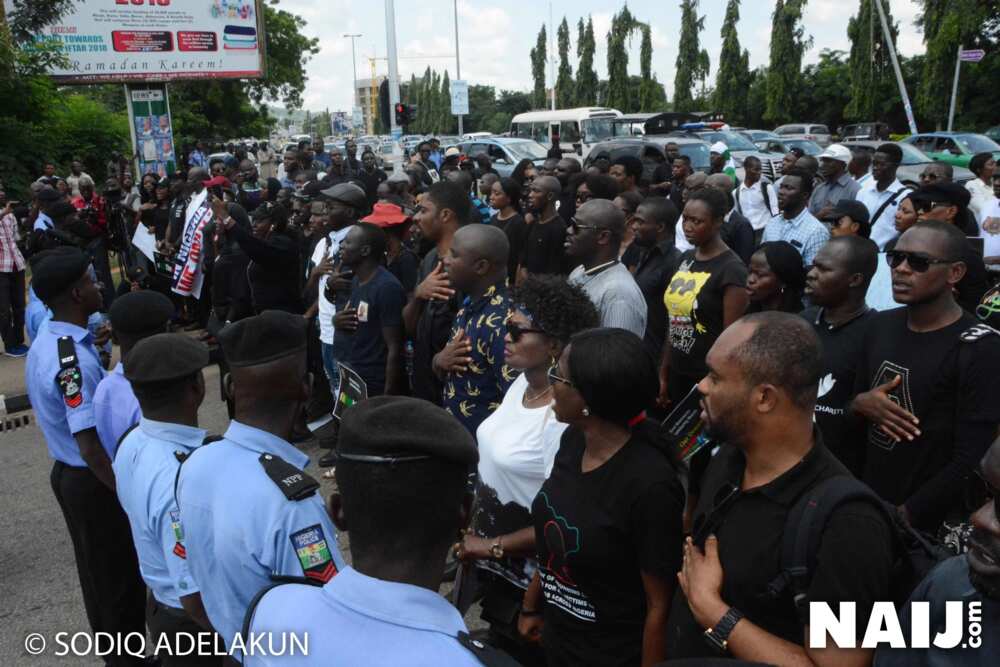 Speaking before the commencement of the march, Yesufu asked the federal government to live up to its responsibilities and protect all Nigerians.
She said: "Enough of the president abdicating his responsibility to God. We have all it takes for us to be a great nation.This current administration must protect each and everyone of us. It is their primary responsibility and we will hold them accountable.
"Today's survivors will be tomorrow's victims, Today's victims are You and I. So I ask the question who is next? Our humanity has been debased."
On his part, Charly Boy who spoke in pidgin English, said: "Pikin wey say him mama no go rest him ma no go rest. Enough is enough of these killings. Na we be government. The power is in our hands. We dey provide our light, water, security etc, wetin Nigerian government dey do for us. They need to see our red eye."
The protesters are currently heading to the Aso Villa to air their grievances.
Watch Legit.ng live Facebook feed of the protest here