How to prepare chicken sauce with flour
It is fair to say that almost every Nigerian loves chicken sauce. But how many actually know how to cook it? We will teach you how to prepare chicken sauce with flour, so that you can impress your guests with a delicious meal of your own making. Check it out!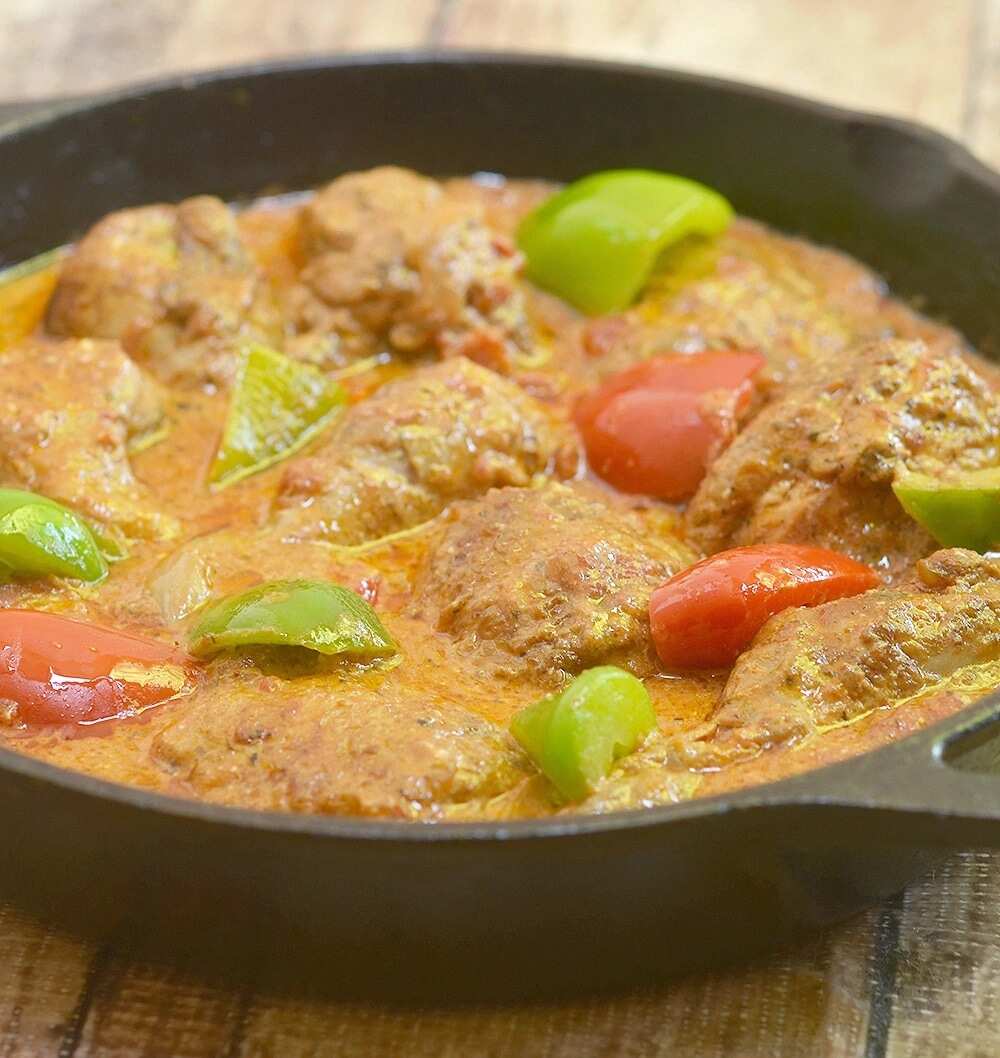 Chicken sauce recipe
Chicken sauce (Nigeria style) is probably one of the most delicious dishes we have ever tried. It is a popular meal among all people, young and old, and you can cook it in about a dozen different ways. Chicken sauce not only tastes great, but it is also good for you, as it contains lots of protein.
Today, we want to share our absolute favourite recipe for chicken sauce that has won over many hearts (and stomachs). So get your pots and pans ready, as you are going to learn how to cook chicken sauce with flour.
Chicken sauce ingredients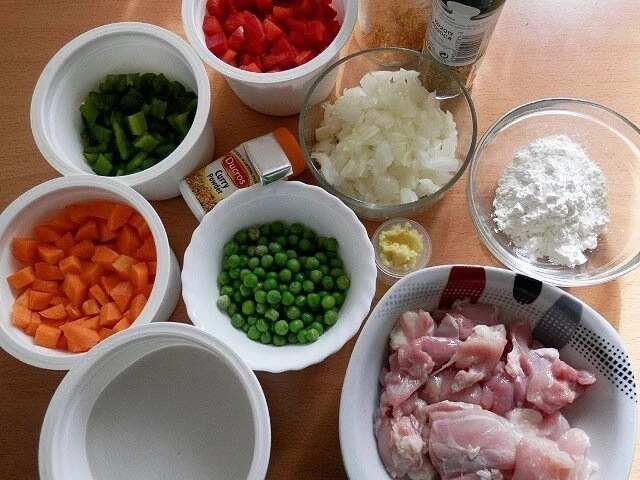 READ ALSO: How to make vegetable sauce with ugu
As we have mentioned before, there is no one way to cook chicken sauce. Everyone adds a little something special to make their dish unique. Therefore, we want to offer you a base to build up from, and you can add some extra ingredients to make this meal your own. Here is what you are going to need to make this chicken sauce:
Seven (or more) pieces of chicken;
One medium-sized onion;
Three garlic cloves (minced);
Three fresh scotch bonnet peppers;
Three tablespoons of vegetable oil;
A handful of green beans;
Six medium-sized carrots;
Four medium-sized tomatoes;
One cup of white/corn flour;
One teaspoon of curry powder;
Four flavour cubes;
Some thyme (to your liking);
Salt, pepper to taste.
You can also add:
1/2 cabbage;
1/2 teaspoon of garlic powder;
One green bell pepper.
When you get all the necessary ingredients, proceed to cooking!
Chicken sauce preparation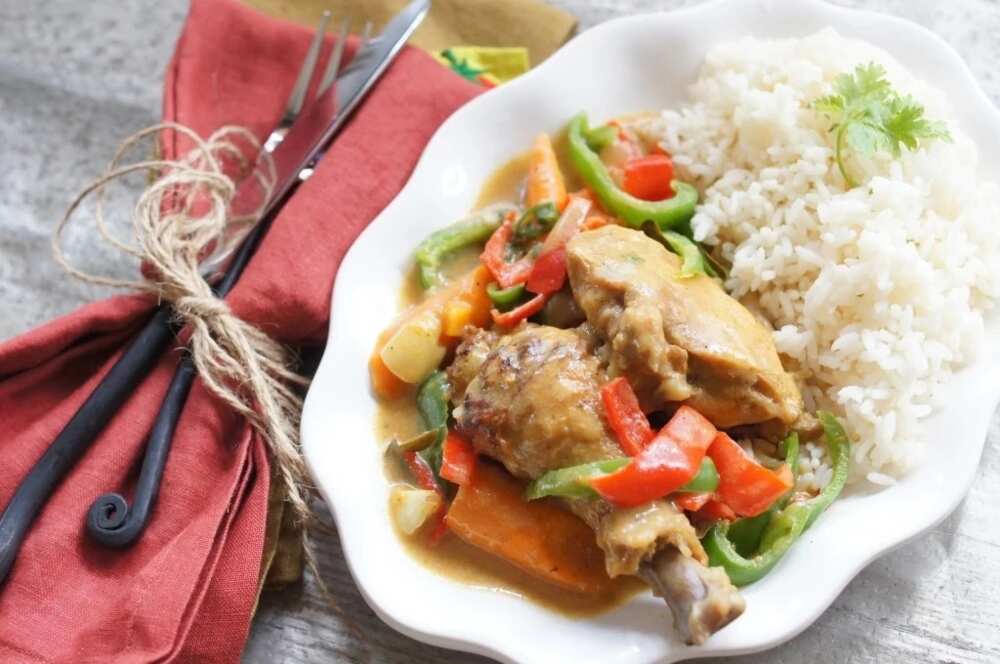 READ ALSO: How to make curry sauce with curry powder?
Chicken sauce is one of the simplest yet tastiest Nigerian recipes, so even beginner cooks can give it a try. Just follow these steps, and you should be just fine:
Begin by thoroughly washing the vegetables. Scrape the carrots, de-seed the tomatoes, cut all of the veggies up into small pieces and set them aside.
Season your chicken with three flavour cubes (leave one for later), garlic, thyme, scotch bonnet peppers and curry. Cook it in water until well done.
When your chicken is done, drain the liquid into a separate bowl and set the pot aside, so that the chicken can cool down. After it has cooled a little, cut it into cubes and leave until later.
Sieve flour into a bowl with water, give it a mix and set the bowl aside as well.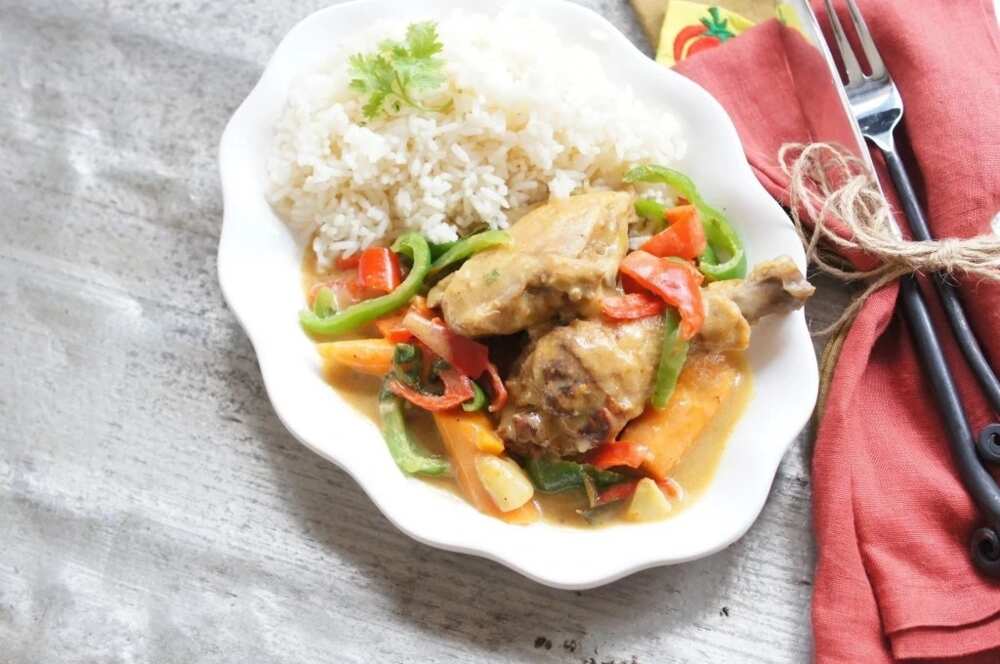 Put a pan on the stove, pour your vegetable oil in and heat it up.
When the oil is warm enough, put in the tomatoes and onions. Season them with the remaining flavour cube and fry them until soft.
After that, add curry and the stock from the chicken to the pot. Give it a good stir and add a little more water if the mixture is too thick.
Add all of your chopped vegetables to the pot and stir it all well until they are incorporated.
Right after that, add the chicken and dissolved flour, as well as some additional seasonings. Give your sauce a stir and then leave it to simmer on medium heat for 5-10 minutes.
When the time is up, taste the sauce and add some more spices if it is not flavourful enough for you. And your chicken sauce is done! Serve it up with boiled rice or spaghetti.
See? It is very simple. You will be able to cook your own chicken sauce in no time! So go get your shopping list and make some of this deliciousness for yourself and your loved ones. Bon appetit!
READ ALSO: How to make egg sauce with tin tomatoes?
Source: Legit.ng