Bread making process at home in Nigeria
Nigerians love to eat delicious homemade bread with different meals. Firstly, it is tasty. Secondly, it is nutritious. Thirdly, it is a local tradition. Let us look at the bread making process at home in Nigeria, and you will learn how you can bake your own aromatic, yummy, soft-stretchy, and appetizing loaf of bread.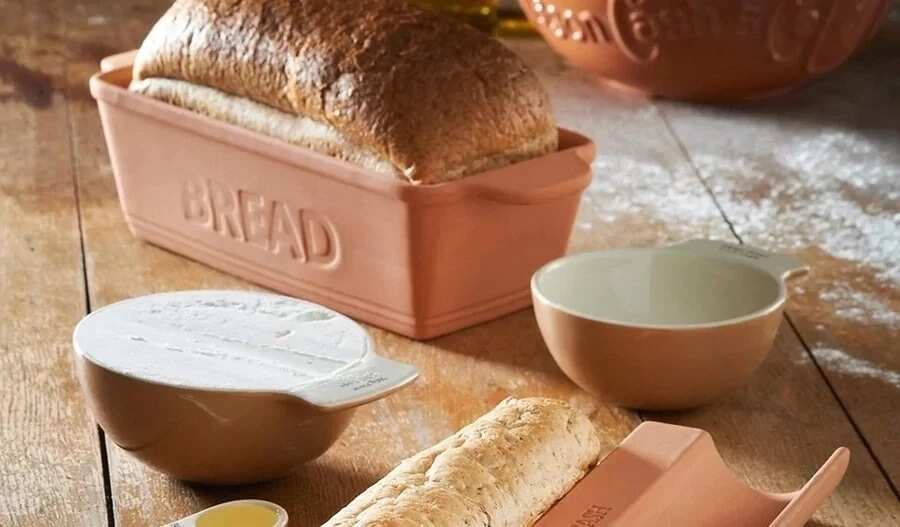 There are many types of bread made by Nigerians.
This time we would like to talk about the most popular and loved by Lagos citizens. It is called agege bread, and you will fall in love with its soft and delicious texture.
How to make Nigerian bread
Making bread by yourself is incredibly easy. You know absolutely each ingredient added into the dough. You can play with flavours; make your homemade bread sweeter (some of us do love sweets so much, don't we?), softer, stretchy, etc. We mean that you can adapt the recipe to your personal preferences.
You can cut a loaf of bread into thin or thick pieces and eat it with jam or butter in the morning, add it to your dinner meals and enjoy it in the evenings. You will never be hungry if you are fond of making bread and keeping a fresh loaf or two in your kitchen.
So, let us learn how to make bread at home. You will see that it's simple, and every family can give it a try.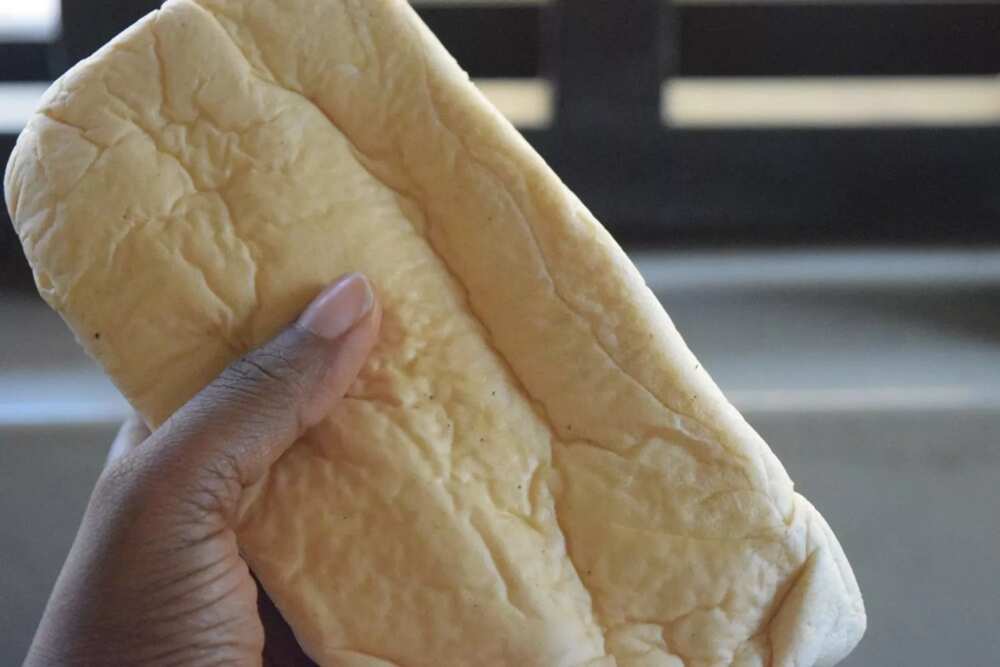 READ ALSO: How to make Nigerian bread at home?
Ingredients for homemade bread:
Flour – 3.25 cups
Milk – 0.5 cup
Yeast – 1 small package
Eggs – 1 piece
Oil – a little bit for baking
Sugar – 0.25 cup
Butter – 1.5 tablespoon
Salt – 1 tablespoon
Water – 0.5 cup
Vitamin C – a little bit (optional)
Tools for making bread at home:
Pan to bake your delicious agege – 1 piece
Knife – 1 piece
Oven or stove with a deep pot
Flat board – 1 piece
Rolling pin – 1 piece
Bowl – 2 pieces
Napkins
If you follow this list of Nigerian bread ingredients, you will have enough dough to bake two loaves of bread at home.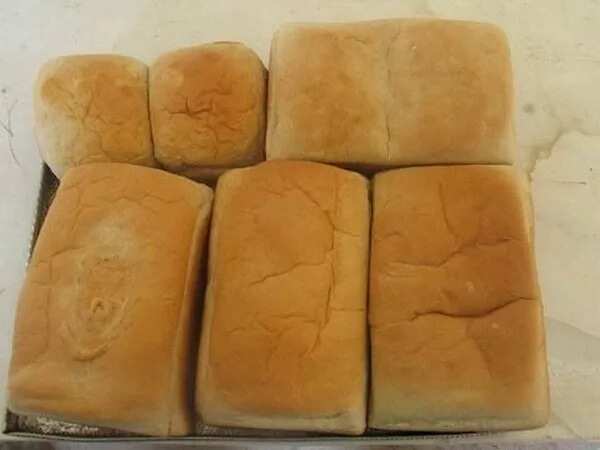 How to bake bread: instruction
Step 1. Take your first bowl. You should add water (make sure it is warm) inside. Place the yeast in the water and be sure it is dissolved before you continue. Add just a little bit of sugar on top (many people enjoy sprinkling it). Place the bowl away for 4-6 minutes letting the mixture foam.
Step 2. Take the second bowl. It has to be deep because you are about to mix these ingredients: flour, salt and sugar along with Vitamin C.
Step 3. Return to your first bowl with yeast. Break the egg inside, add butter plus milk. Keep whisking everything until it looks good to you.
READ ALSO: How to make Nigerian buns with yeast?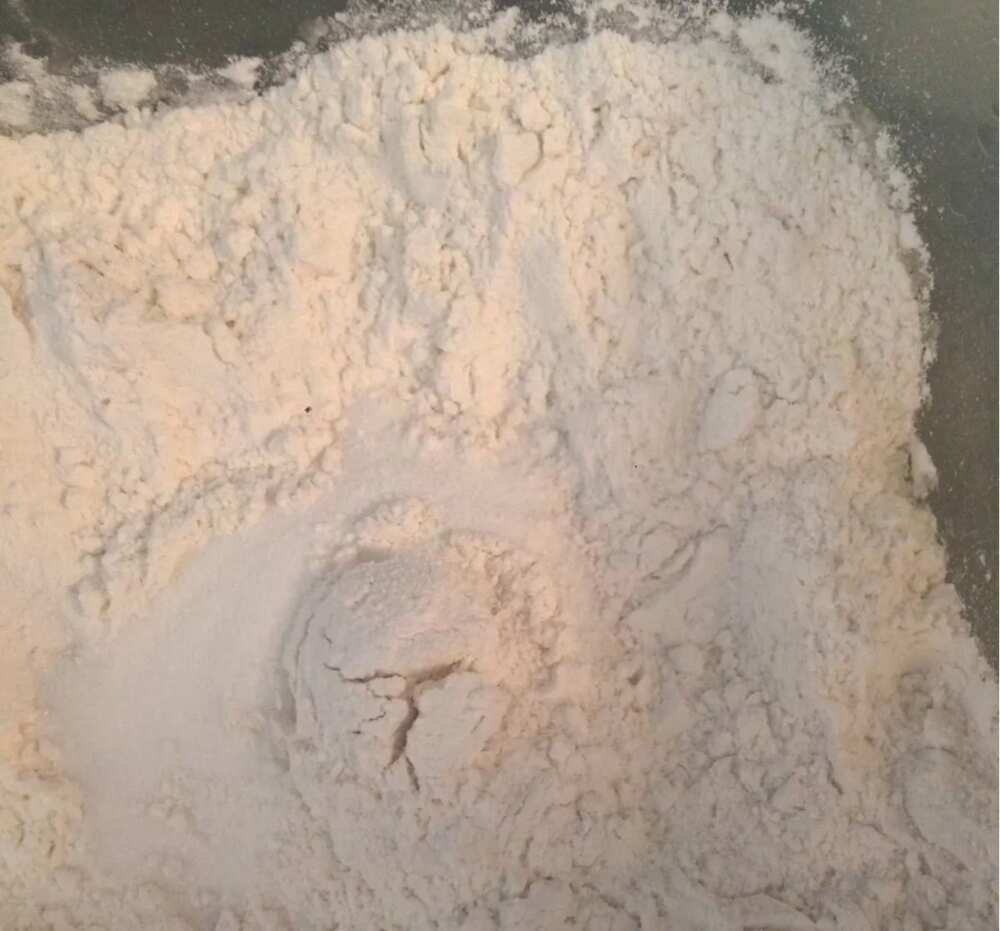 Step 4. Pour everything from your first bowl into the big second bowl. You are looking into preparing nice soft dough so mix good with your hands, use a professional mixer or blender (whatever you have at home).
Step 5. If needed, add more flour because your dough for Nigerian bread should be smooth, elastic, and soft. Keep mixing until you reach the desired effect and state.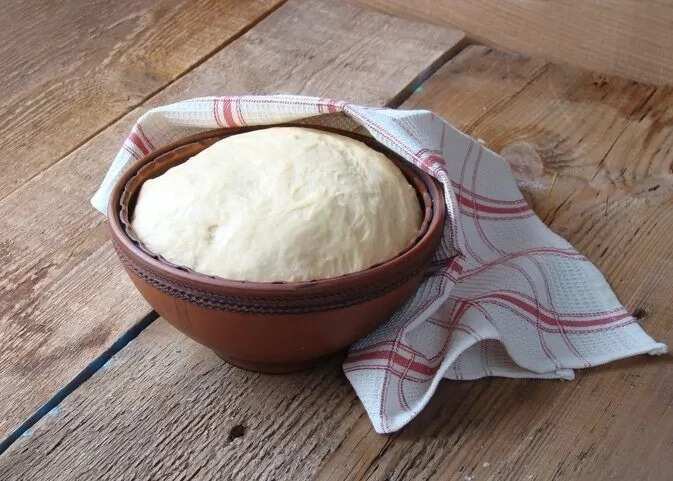 Step 6. Add a little bit of flour into the new bowl (or just wash the big one) and put your dough inside. It is always an excellent idea to cover the bowl and let is 'rise' in a nice warm place. Leave it to this way for 60-90 minutes.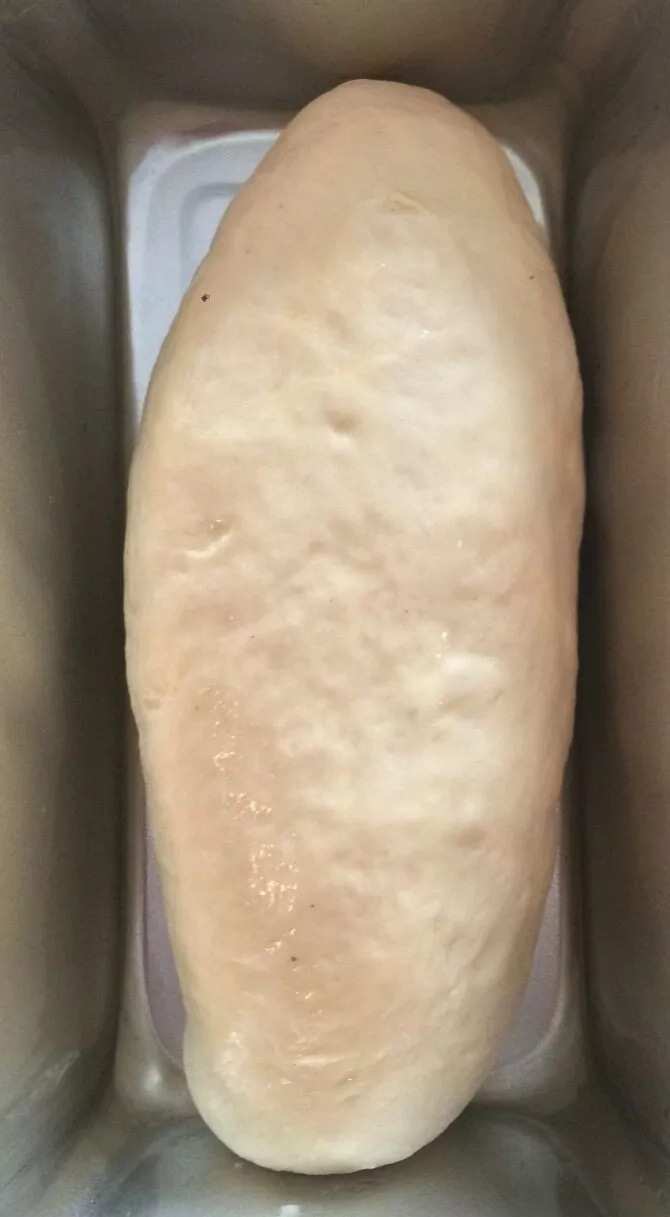 Step 7. Take your nice risen dough and place it on the flat board. You can use the rolling pin to play with it for a while. Now make two separate pieces of dough. It is time to use your 'clay-forming' skills and make two loaves shapes.
Step 8. Cover your baking pan with a bit of oil so that the bread will not stick to the surface while baking. Put the two loaf-like shapes of dough on the pan.
Step 9. Melt the rest of the butter. It is better to cover the top of your future loaves with it, cover the pan and let the dough stay like this for another 60 minutes.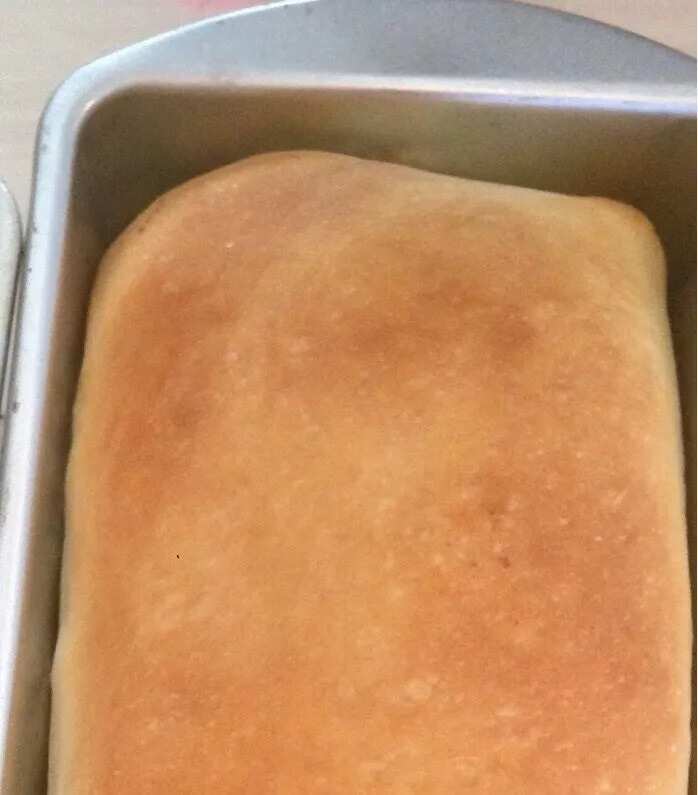 Step 10. If you are using an oven, you have to preheat it before baking the bread. You can do this for up to 14-16 minutes and use the highest temperature. Let the oven be empty until fully preheated. Then place the pan with the dough inside and keep baking for up to half an hour.
READ ALSO: How to bake cake without oven?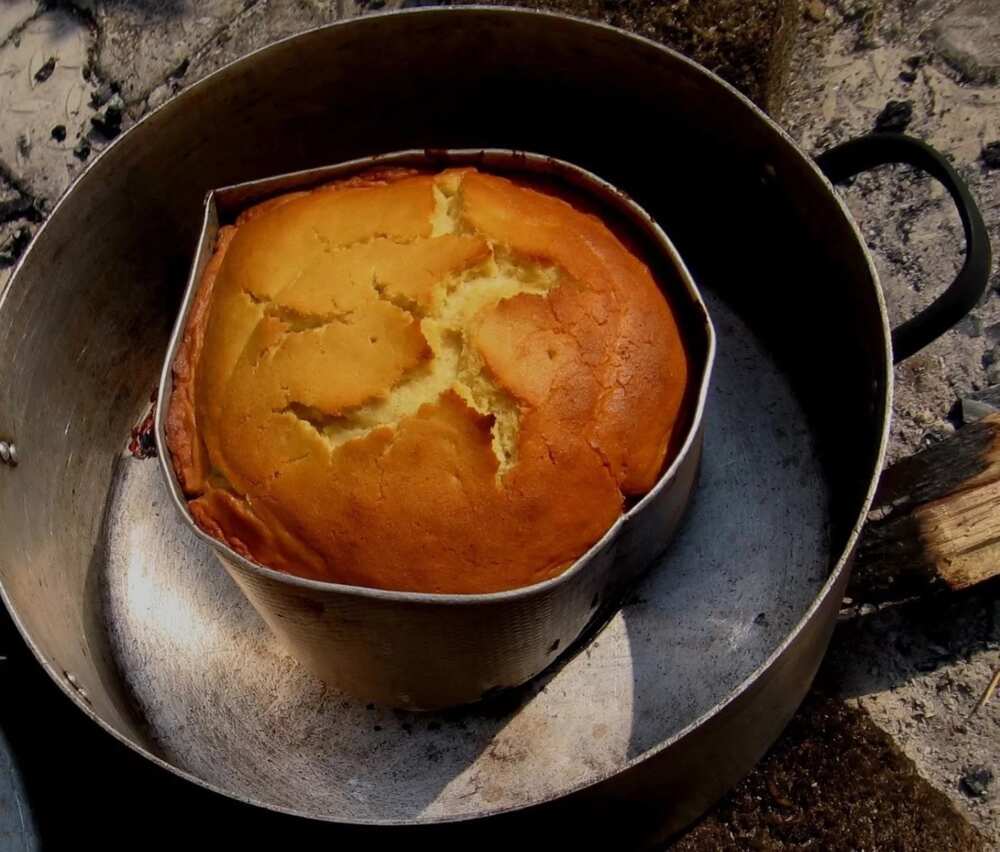 Many Nigerian families have no oven in their homes. If you are one of them you still can bake delicious Nigerian bread called agege on a stovetop.
You will need to use a very deep aluminium pot. Place something like iron gauze on the bottom of the pot and preheat it for approximately 10 minutes. Now place on top of the iron gauze your pan with dough and 'bake' it like this for about 5 minutes (on the medium heat) and afterwards for up to 30 minutes on a low heat.
P.S. It is an excellent idea to make a couple of slices on the top of the dough so that your bread is baked evenly.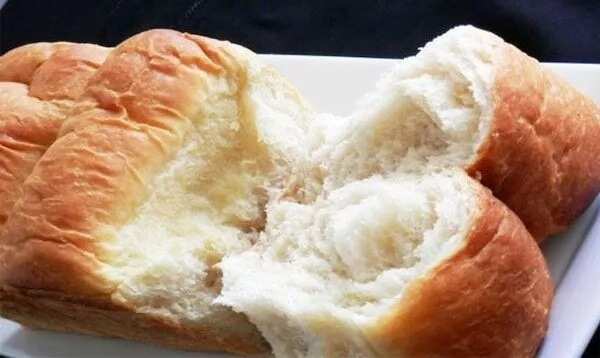 Step 11. When you take your hot bread agege out of the oven or the big pot on the stove, you should cover the top of each loaf of bread with melted butter (a very thin layer).
Step 12. Your yummy bread is ready for breakfast, dinner or supper. Enjoy it!
This is how the ordinary bread making process at home in Nigeria happens.
Now, since you already know how to bake bread, you will love each soft and stretchy piece of your homemade Nigerian bread. You can eat it with soup, stew, jam, beans, potatoes, etc.
READ ALSO: How to make toast bread?
Source: Legit.ng