- NAFDAC destroyed Tramadol and other banned substances worth N3.6 billion in Ogun state
- The DG of the agency lamented that Tramadol has ruined lives of promising Nigerian youths
- She solicited public and corporate support to eradicate the menace of drug abuse and importation of unregulated drugs and food products
The director-general of National Agency for Food & Drug Administration and Control (NAFDAC), Prof. Mojisola Adeyeye, said that Tramadol has ruined the lives of many promising youths who should have been the future and asset of Nigeria.
Adeyeye, made the assertion on Friday, June 29, during the destruction of banned and unregistered Tramadol, other counterfeit medicines and unwholesome sugar at the Okediya Dump Site, Sagamu, Ogun, the News Agency of Nigeria (NAN) reports.
The total street value of the products destroyed was estimated to be N3.6 billion and the street value of the Tramadol is estimated to be at N1.8 billion.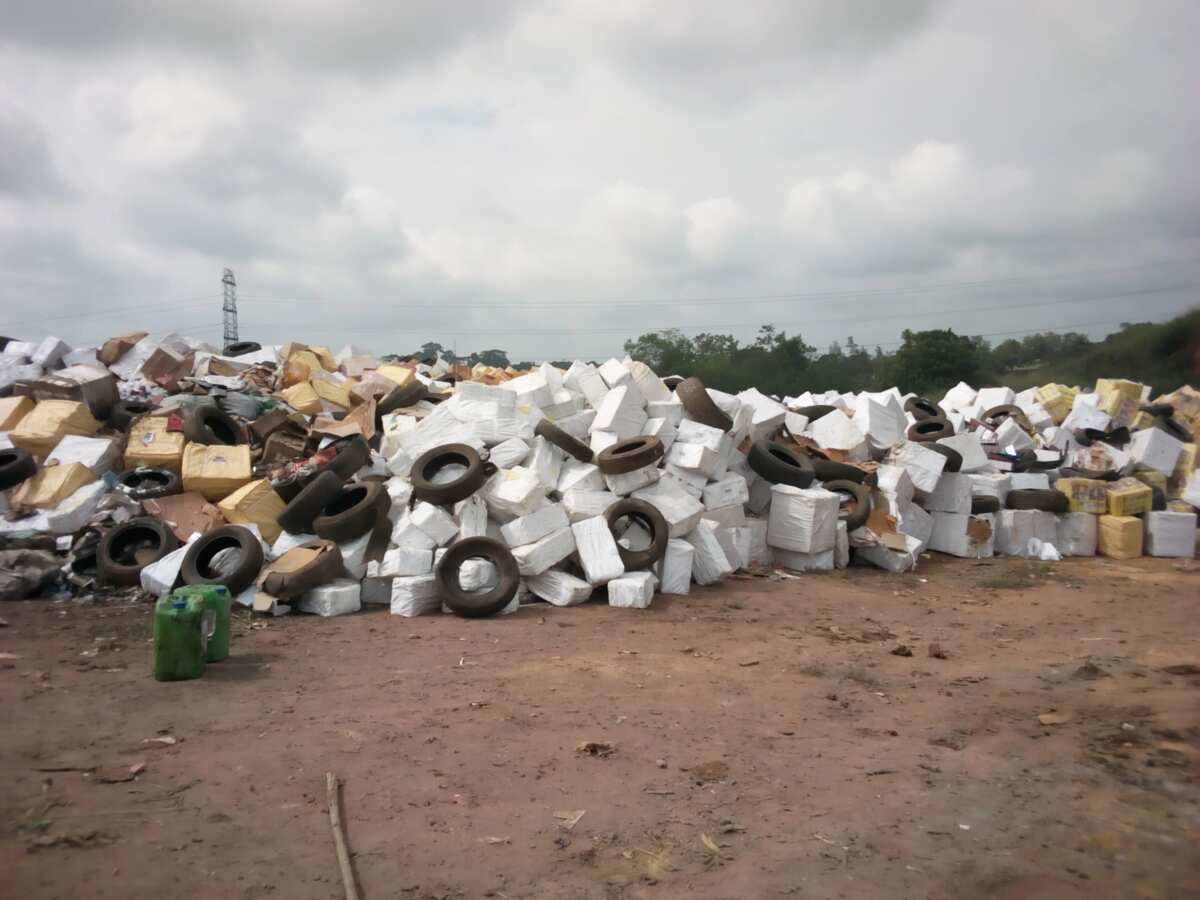 READ ALSO: Court discharges and acquits PDP presidential aspirant 7 months before 2019 elections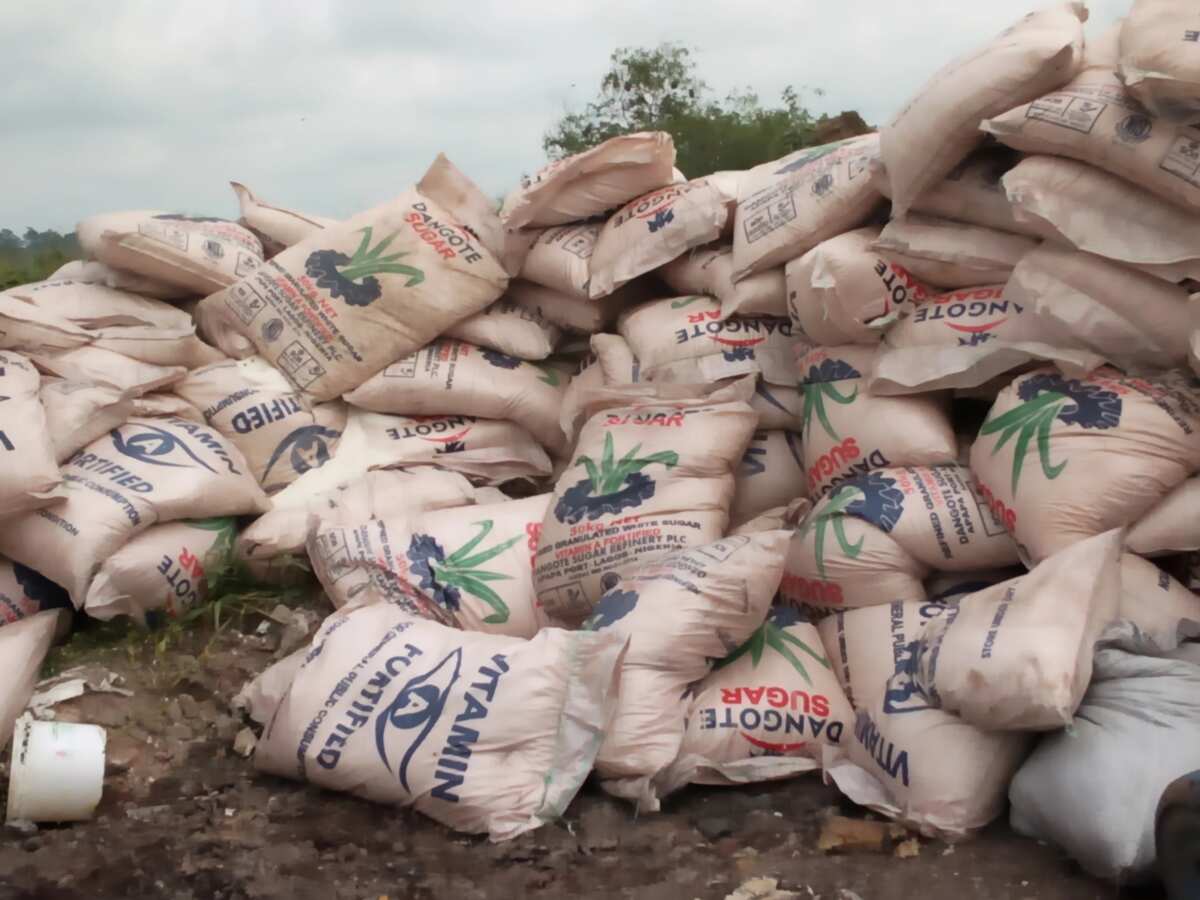 She said: "We wish to emphasise that only 50mg and 100mg of Tramadol are approved for use in Nigeria.
"NAFDAC's Inspection, Investigation and Enforcement activities have, however, exposed a cartel that specialises in the importation of banned strengths of Tramadol, strengths above 100mg).
"The banned strengths have deleterious effects on vital organs of the body, including the brain.
"It has ruined the lives of many promising youths who should have been the future and asset of our beloved country.
"Today's destruction is a testimony to NAFDAC's zero tolerance for Narcotics, Substandard and Falsified, as well as other unsafe and unwholesome NAFDAC Regulated Products into circulation in Nigeria.
"The products being destroyed today are made up of Tramadol, Codeine, illegally imported unwholesome sugar and counterfeit medicines.
"Also included are damaged and expired NAFDAC Regulated products which were voluntarily submitted to the agency by compliant companies.
"So far, 13 containers of banned and unregistered Tramadol and Diclofenac released to the agency by the Nigeria Customs Service (NCS) are scheduled for destruction today (Friday)."
The director-general thanked the NCS, National Drug Law Enforcement Agency (NDLEA), Nigeria Police and the Nigeria Security and Civil Defence Corps (NSCDC) for their collaboration and cooperation, and urged them not to relent in their efforts.
READ ALSO: Otedola Bridge fire leaves 9 persons dead, 4 injured, 54 vehicles burnt
Adeyeye solicited public and corporate support to eradicate the menace of drug abuse and importation of unregulated drugs and food products.
Also, Olufunso Amosun, wife of the governor of Ogun state, said that abuse of drugs and substances by youths had become worrisome. She called for collective efforts to curb the rising menace.
Bolaji Oyeleye, the commissioner for environment, Ogun state, commended the efforts of NAFDAC in checking banned, counterfeit, expired and unwholesome medicines, foods and products in the country.
According to him, the agency should also increase awareness of the effects and dangers of using Tramadol.
"I am glad that NAFDAC is committed and involved in this fight. I urge NAFDAC to heighten awareness on Tramadol, sensitise people, especially the youth on the dangers and effects; also collaborate with entertainment icons and people they reckon with to drive home the message," Oyeleye advised.
The Ogun state commissioner for environment appealed to NAFDAC to come up with more environment-friendlier ways of destroying related seized products.
Kingsley Ejiofor, Director, Investigation and Enforcement Directorate, NAFDAC, said: "The agency is committed to ensuring that the manufacture, distribution, sale and use of medical products and foods are effectively controlled.
"This is to ensure that the prescribed standards of identity, safety, quality and efficacy are met.
"We will continue to collaborate with relevant agencies to monitor, investigate, prosecute offenders where necessary and ensure that the required and acceptable standards are met.
"All hands must be on deck to achieve this."
PAY ATTENTION: Read the news on Nigeria's #1 news app
Legit.ng previously reported that boxes of drugs, including Tramadol which were being smuggled into Nigeria from Togo, were confiscated by officials of the Food and Drugs Authority (FDA) in the Volta Region, Ghana.
Concealed in empty boxes of a popular noodles brand, the drugs were being smuggled through an unapproved route at a point referred to as 'Kpoglo border' near Ho, in Ghana.
Speaking on a Ghanaian show on Friday, May 4, the Volta regional director of the FDA, Gordon Akurugu, said the driver of the bus in which the drugs were being transported was intercepted last Saturday, April 28.
Suspected cannabis traffickers reject Police accusations | on Legit.ng TV
Source: Legit.ng