- Josephine Iyamu, a Liberia-born British nurse, has been convicted under a new British law which approves prosecution of British citizens for sexual trafficking overseas
- Iyamu was found guilty of trafficking five Nigerian women to Germany to work as prostitutes
- She reportedly forced them to undergo nauseating voodoo rituals to ensure they pay her back tens of thousands of euros she charged them to be trafficked
A Liberia-born British citizen, Josephine Iyamu, has been found guilty of trafficking five Nigerian women to Germany to work as prostitutes after forcing them to undergo nauseating voodoo rituals.
Iyamu, a London-based nurse, made her victims swear oaths to hand over money during "juju" ceremonies which saw them ordered to eat chicken hearts, drink blood containing worms and endure powder being rubbed into cuts, Independent UK reports.
Judges were told the 51-year-old then arranged for the women to be trafficked across the Mediterranean – with one being told to pay a "bill" of €37,000 (£32,800).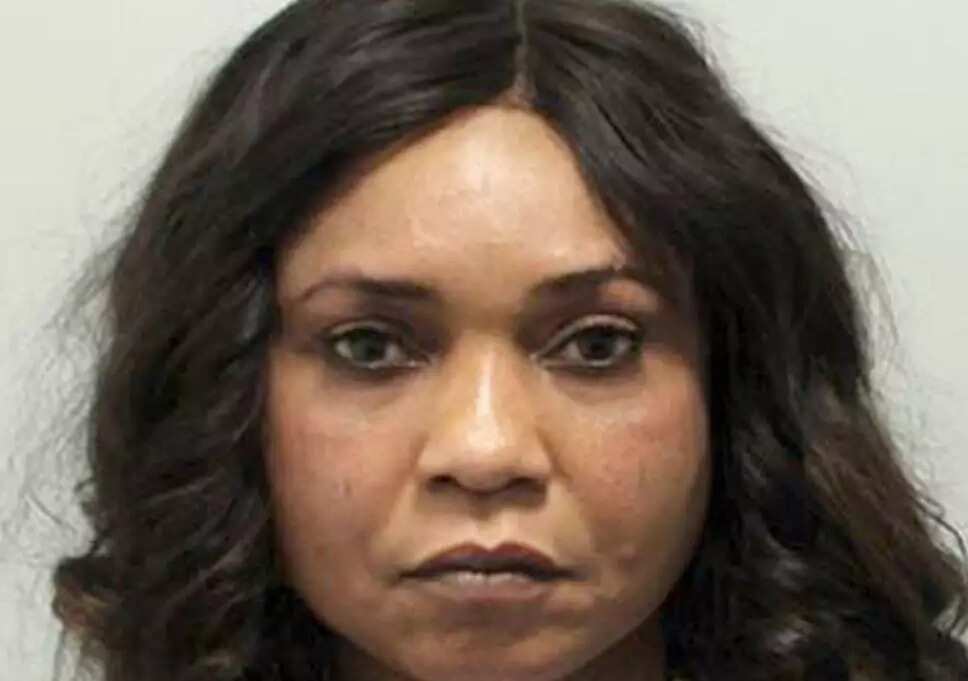 READ ALSO: LASEMA finally announces real cause of Otedola Bridge fire, casualty figures
Legit.ng gathered that Iyamu, formerly of Bermondsey, south London, was convicted on five counts of arranging or facilitating travel for sexual exploitation after a 10-week trial at Birmingham Crown Court.
She was also convicted of perverting the course of justice by arranging for relatives of the complainants in Nigeria to be arrested.
Her husband, 60-year-old Efe Ali-Imaghodor, was acquitted of carrying out acts intending to pervert the course of justice.
Iyamu is believed to be the first person to be convicted under Modern Slavery Act laws passed in 2015, allowing prosecutions of British citizens for sexual trafficking taking place overseas.
The National Crime Agency (NCA) said Iyamu forced victims to take oaths that bound their loyalty to her on pain of death.
Iyamu, who was made a British citizen in 2009 having been allowed to stay in the UK due to her nursing qualifications, is known to have declared a modest income of around £14,500 in 2016-17 from her work as an NHS agency nurse.
However, investigations after Iyamu's arrest in 2017 found she was able to afford to spend thousands on international air travel and to afford a large home in Benin City in Nigeria, complete with servants' quarters.
Prosecutors said the voodoo rituals gave Iyamu crushing psychological control over the women, who were too afraid to challenge her or to fail to pay her back tens of thousands of euros she charged them to be trafficked into Germany.
READ ALSO: My detention was more of politics by the APC - Senator Abaribe claims
Opening the case at the start of the trial, prosecutor Simon Davis told jurors: "Josephine Iyamu had a network of people who assisted her with trafficking the women from Nigeria overland to Libya – across the Mediterranean Sea to Italy and from Italy up and into Germany.
"She was there on the mobile phone along the way but her real role was at the end of their journey – when it came to getting money from the women and making a profit out of their exploitation. The debts incurred by the women were enforced through fear. Each of the women were put through what is known to some as a voodoo ceremony.
"Iyamu and others involved with her were willing to put these women at risk of serious injury and or death as they made their journey from Nigeria to Europe."
"Josephine Iyamu is a calculating individual who used her apparent status as a rich, powerful and influential lady to intimidate and manipulate vulnerable Nigerian women," said NCA operations manager Kay Mellor. "With zero regard for their safety and wellbeing, she sent them via dangerous routes to Germany and forced them to work in brothels to fund her own lifestyle.
"To her, these women were not human beings seeking a better life. They were merely a commodity which she could exploit to generate income for herself. I commend the bravery of the five women who came forward and recounted the abuse they suffered. Thanks to them, Iyamu will no longer pose a threat to others."
Sentencing will reportedly take place next week.
PAY ATTENTION: Read the news on Nigeria's #1 news app
Legit.ng previously reported that the National Agency for the Prohibition of Trafficking in Persons (NAPTIP) on Friday, May 4, sealed up Amazonia Guest House at Dagri in Gwagwalada, FCT, and rescued 13 women suspected to be victims of human trafficking.
NAPTIP's assistant director of intelligence, investigation and monitoring, Tina Ugwu told The News Agency of Nigeria (NAN) after the operation that two suspects including the manager of the lodge had been arrested.
Ms Ugwu alleged that one Hafeez Abdulsalam who had been on NAPTIPs watch list and was a suspected trafficker in the Southwest who specialises in trafficking young girls to Saudi Arabia was the person that brought the girls from various states to Abuja.
Suspected cannabis traffickers reject Police accusations - on Legit.ng TV