Wizkid and Tiwa Savage: who is richer?
If you are following the Nigerian music scene closely, you have probably noticed the chemistry between Wizkid and Tiwa Savage. But have you ever been curious about which one of them is richer? Today, let's take a closer look at both artistes' net worth.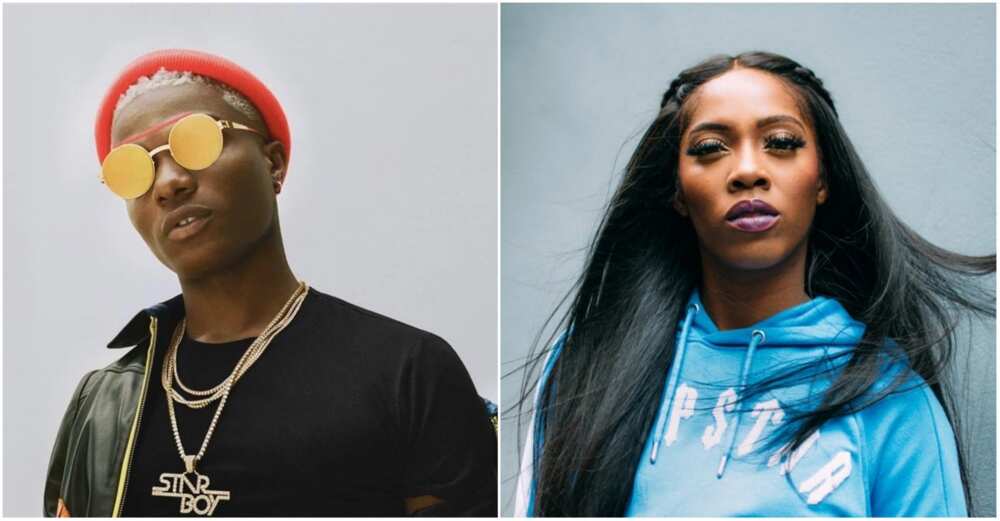 For some reason, nobody has ever asked who is richer: Tiwa Savage or Wizkid. The latter's wealth has been compared to the riches of Olamide, Davido and even Justin Bieber, but never of his female colleagues. We are here to right that wrong. Thus, let's talk about the net worth of both musicians and see who wins!
Wizkid net worth
It is no secret that our Starboy has gotten far in this world. At the age of 27, this Nigerian star is topping the worldwide music charts and selling out arenas. This obviously brings in a lot of money. In fact, it brings in so much that it is actually hard to calculate the exact number. Different sources state different numbers, but they all agree that Wizkid net worth is between 12 and 14 million US dollars.
If after reading the previous sentence you have decided to drop out of school to pursue a career in music, then hold your horses. Wizkid music is not the only thing that brings him money. Of course, thanks to his popularity, his albums are selling like hotcakes and his concerts gather hundreds or even thousands of people. However, there are several other revenue streams that have made Wizkid one of the wealthiest musicians in the whole of Africa.
For example, his 2012 contract with Pepsi alone brought him whopping $350,000. Apart from that, Starboy has many other endorsement deals, including MTN, Glo and Guinness.
In addition to that, Wizkid partnered with Nike on their Nigerian football jersey collection, where he even had his own custom №9 jersey that said 'Starboy' on the back. Now, we do not know how much he earned from either of these events, but D&G and Nike do not play when it comes to giving back to their models.
Looking at Wizkid's property it is easy to see where a big portion of the money goes. It is said that he owns a mansion in Lagos that cost him around 13 million naira, along with real estate in America.
Starboy also prefers luxurious transportation, as he owns a whole fleet of cars, including, BMW, Bentley, Mercedes and Hyundai. Judging from his Instagram (@wizkidayo, if you do not know), Wizkid loves travelling in private jets, but it is not clear whether he has one of his own.
But enough about him. Let's talk about Tiwa and her riches.
Tiwa Savage net worth
READ ALSO: Is Tiwa Savage Wizkid's girlfriend?
What can we even say about Tiwa Savage that has not been said before? This incredible woman has made quite a career for herself, all thanks to her hard work and dedication. These days, she can reap what she saws and enjoy the luxurious life of an international music sensation. Tiwa Savage songs have captured the hearts of thousands, and the musician shows no signs of slowing down.
That said, unfortunately, her wealth cannot compare to that of Wizkid. Even though she is the older one of the two and has been in the biz for much longer, Tiwa has not yet been able to surpass Starboy in terms of net worth. It is said that Tiwa Savage is currently worth almost $5 million ($4.85, to be precise). Compared to Wizkid's $12-14 million, it does not even seem that much.
Nevertheless, this hard-working lady has been making some coins. Obviously, Tiwa Savage music is bringing her quite a lot of money. The sales from the albums/singles, along with sales from concert tickets can bring in quite a bit of cash. According to our report, she gets around ₦3 million per show. But, just like Wizkid, Tiwa has other ways of earning a living.
Like many others people in the music industry, she knows how to monetise her fame, and it is by endorsing various brands. Over the years, she has had deals with Forte Oil, Konga, Maggi, MTN, Pepsi and many others. Her contract with Pepsi seems to be ongoing (she signed the deal in 2015), as Tiwa is currently a part of their Naija All the Way campaign.
When it comes to real estate and expensive cars, Tiwa seems to go as far as Wizkid (or maybe even further). According to various reports, her exquisite mansion at Ikate Elgushi in Lekki, Lagos cost her almost ₦60 million. She shared the news of the purchase on her Instagram (@tiwasavage), and it turned out that it was her first house, too. As for cars, she has a Volkswagen EOS Convertible in red and a Toyota Land Cruiser Prado SUV.
Even though Tiwa Savage is not quite as rich as Wizkid, she is still very successful and talented. Besides, the two of them are incomparable, as each has something special in them. That said, we hope to see Tiwa's career grow even further.
READ ALSO: Wizkid and Justin Bieber: who is the richest?
Source: Legit.ng