What is physical environment in childcare
The environment is an essential factor for every kid, either at home, in child care or school. What is physical environment in childcare? What are the main types of it? Let us talk about children and understand how their surrounding from birth influences the growth and welfare of young minds.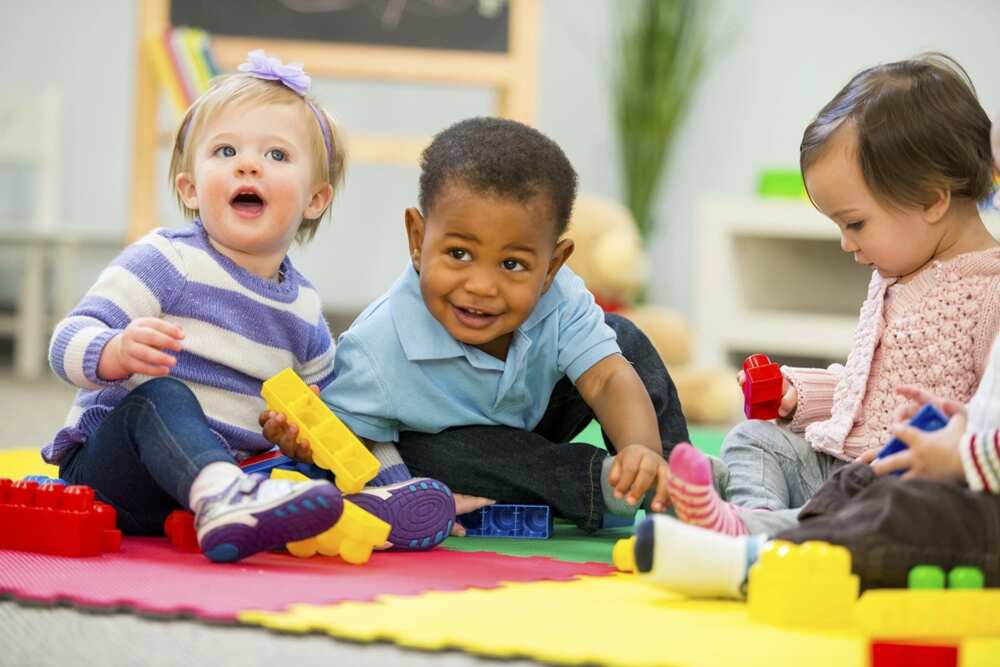 Physical environment: What is it?
We believe that every couple asks this question when becoming parents. What is physical environment in relation to child care?
We can define this term as every component of physical 'atmosphere' in which a child grows, develops, plays, and learns. It can be anything that a child encounters in his or her life, and what plays a big role in affecting the kid's physical, emotional, and mental development. At the same time, the physical environment in childcare is distinct from cultural, emotional, learning environments.
We can create a short list of examples of physical environment in child care:
Play area
Indoor space
Outdoor space
Equipment, toys, games
Kitchen
Furniture
Room arrangement
Windows
This list can be continued because the term 'environment' means everything that surrounds a child through different stages of growth.
READ ALSO: Violence against children in Nigeria: how to protect our kids?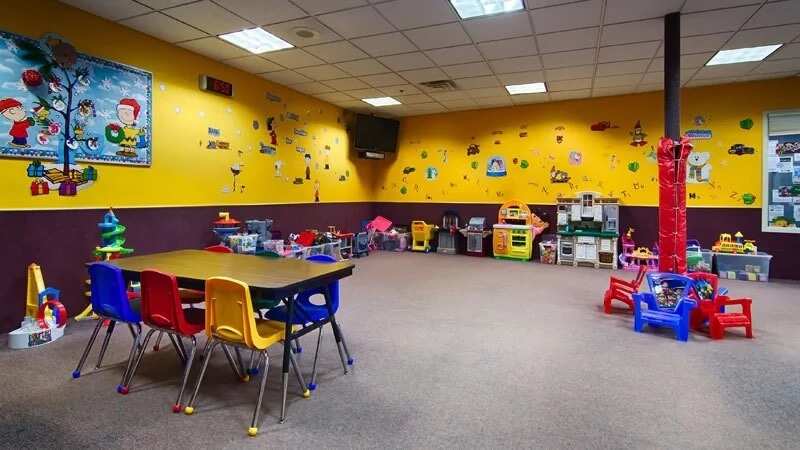 Types of physical environment
What are the different types of physical environment and how do they shape the child's behavior and growth? Let us look at various elements and types to understand everything much better.
Indoor areas
This type of physical environment in childcare is fundamental. Children spend most of their time indoors, so you should pay attention to your ventilation system because kids need to stay in rooms with proper ventilation (windows should be opened occasionally, for hot summer days there should be an air-conditioner or cooler, toilet and kitchen also need to use exhaust fans, etc.).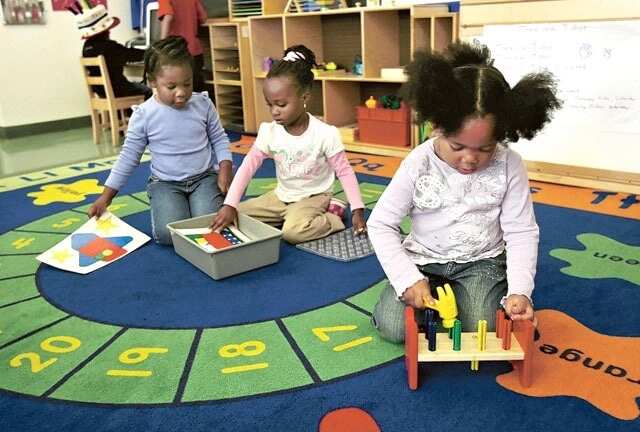 It is better to use low-type windows, so that little kids have good views of the outside areas.
You have to pay significant attention to inner lighting systems (both natural and artificial) because there should be enough lights in the mornings and evenings, there should be a comfortable level of lighting in the daytime, etc. You should think of making the walls of pastel colors, use blinds or curtains on the windows and so on.
Controlling the level of noise inside is necessary. Kids don't like too much noise, so think about using special sound-absorbing materials in your child's room and don't place your child's bedroom next to the living room to reduce noise level during nap times and at night.
READ ALSO: Early childhood education in Nigeria: issues and problems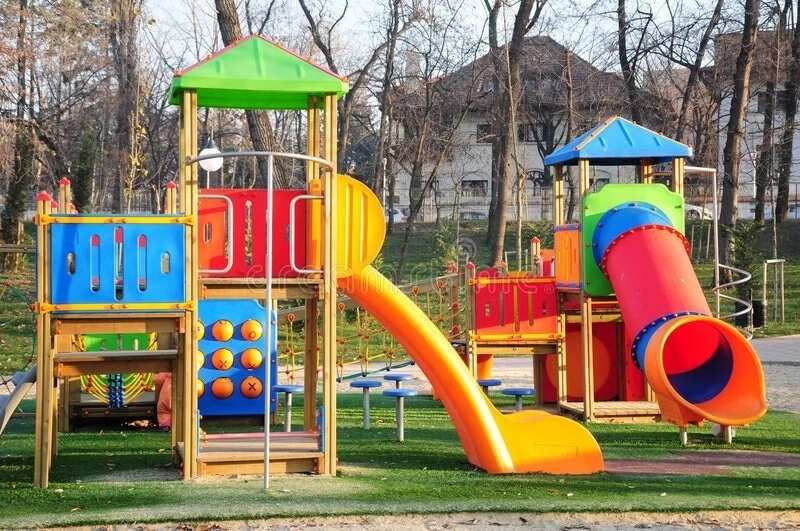 Outdoor areas
This type of physical environment is just as important to healthy child growth as indoor areas and equipment. Kids can exercise outdoors, they can develop their socialization skills, learn to express themselves and explore the whole world in the safest way.
It is better to build a nice playground outdoors that offers all kinds of entertainment and play for little ones. These can be safe swings, slides, ropes, balls, sandboxes and other child-friendly toys and multifunctional centers.
You need to organize the kid's outdoor area in the shades of trees, use umbrella/canopy to protect children from direct sunlight. It is better to use portable toys and centers that motivate kids to play role games and explore different professions, develop motoric skills, language, and socially adapt skills.
READ ALSO: What is the difference between growth and development in health and social care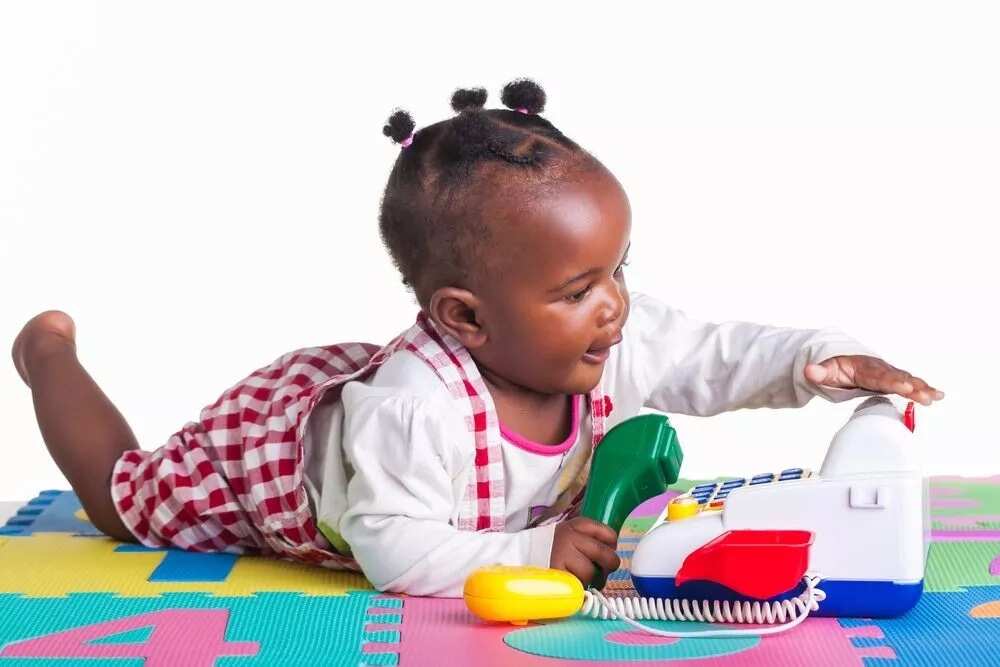 Equipment
Toys, furniture, and equipment should leave paths for kids to pass by without issues. Everything has to be safe and child-size. Besides, parents and teachers should be able to view their little ones from different corners of the room to supervise them.
This type of physical environment in child care should be not only safe but also clean. They should cause no injuries and have no risk of possible injury.
All the equipment used indoors and outdoors has to be smartly organized. Choose furniture, toys, and learning materials that are non-toxic, have a child-friendly formula and are easy to clean. It is also better to choose durable equipment that also stimulates curiosity in your child and motivates the learning process.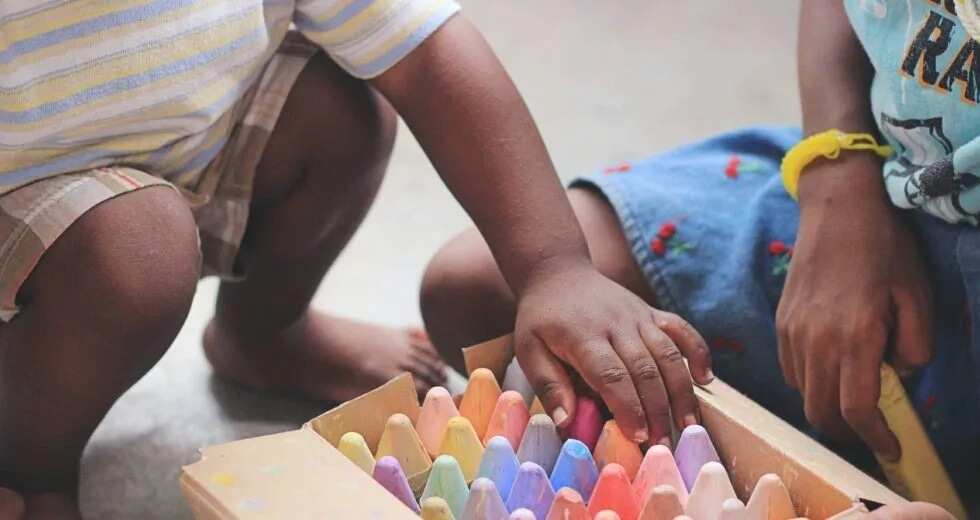 Prefer using bright and colorful material and equipment that looks appealing to kids, have a nice scent and lets little ones to perform their own tasks. Use different shapes, textures, and colors because kids need to grow and develop in enjoyable and motivating physical environment.
Now you know what is physical environment in childcare and its main types. You can organize your child's room, indoor, and outdoor areas, playground and all types of equipment to help a kid grow in the safe and healthy environment that promotes imagination development, cheerfulness, comfort, and happiness.
A good physical environment should stimulate physical activities, social development, interest in learning and creativity. These simple yet important things will help a child grow into a healthy, focused and self-directed member of the community.
READ ALSO: What is child-friendly school environment?
Source: Legit.ng