Different cuts of vegetables every cook should know
A good chef knows everything, including the size and types of cuts of vegetables. The vegetable cut a cook uses depends on how easy it is to mix different ingredients and their taste, how quickly the vegetables soften during cooking or stewing, and a whole series of tricks that can spoil or make the taste of the dish better.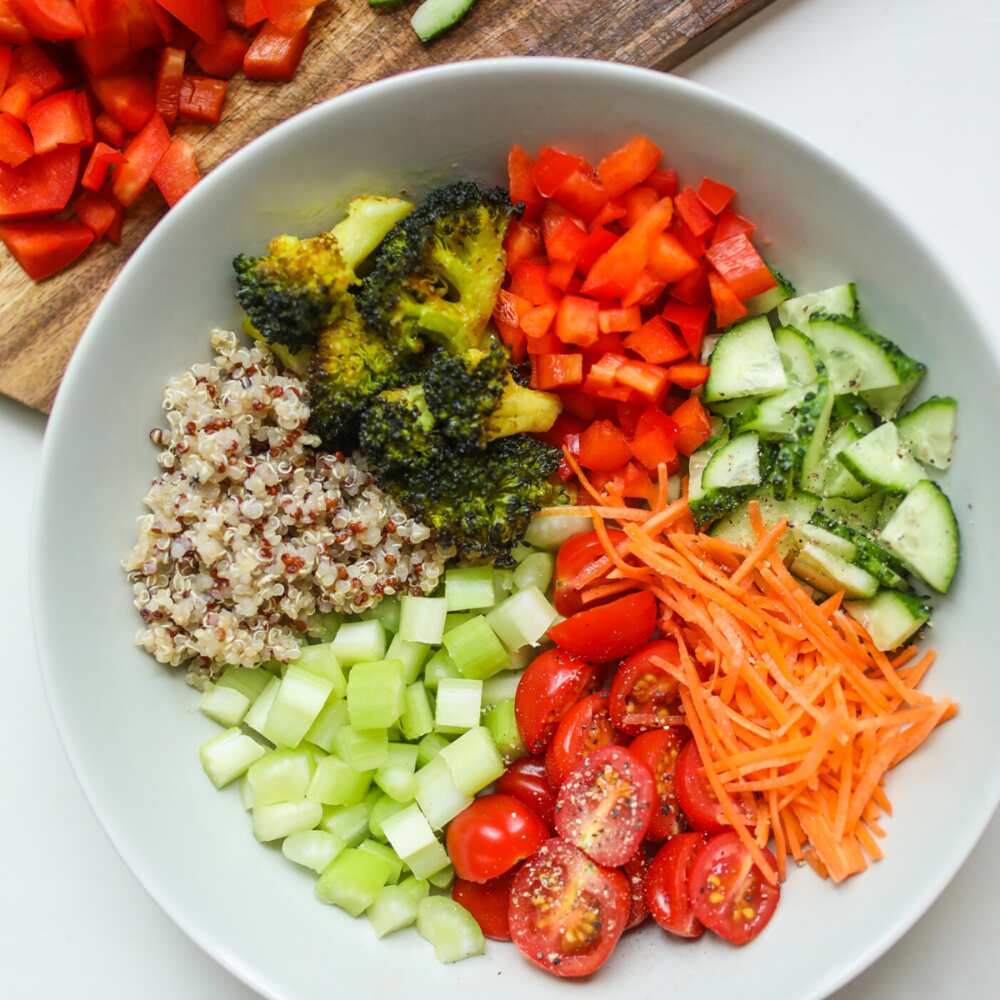 There are so many types of vegetable cuts that you will even be surprised. Here is a detailed guide about some of the major ones.
Top types of cuts of vegetables
The major types of cuts of vegetables include:
1. Julienne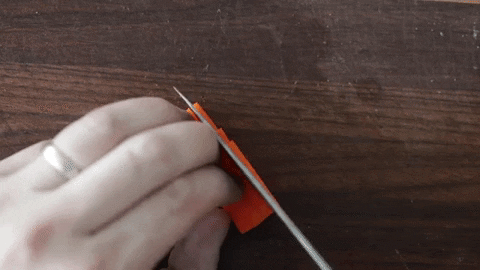 Used for cutting potatoes, carrots, beets, and other raw vegetables before cooking or frying.
Cut the potatoes into slices approximately 2-3 mm thick, lay them on top of each other, and shred across with the same step of knife displacement - about 3 mm.
Large root crops, cabbage, and pepper are cut into 'straws' about 5 cm long. For carrots, it can be 1.5 - 3 cm, depending on its size.
2. Rough Julienne
The shape and technique of cutting is the same as Julienne, but thicker. The length of a slice is up to 4 cm, thickness - from 7 to 10 mm. Applied for cooking fast dishes and stewing.
3. Large, medium and small dice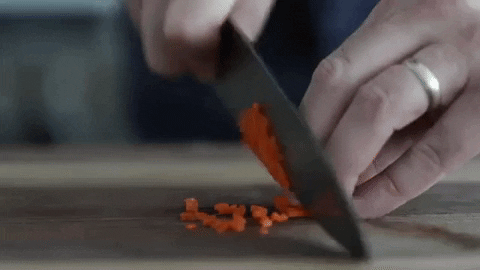 Cubes are obtained by transverse cutting of Julienne. Large and medium sizes are suitable for subsequent heat treatment. Boiled vegetables for salads are cut into small dice.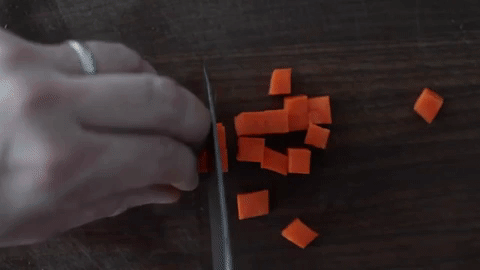 4. Rondelle/Slice and Paysanne
These methods are good for cutting small round root crops. If necessary, they are additionally 'grinded' (this can be done even during cleaning, using a special vegetable knife), giving them a cylindrical shape.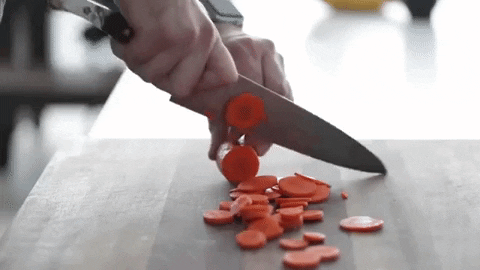 The circles are cut rather thin (within 2 mm) and are used for frying. They can be thicker, especially if they are intended for soup.
5. Rings, semirings, cubes
Well, of course, we are talking about onions. It is not so easy to chop this vegetable. The most common way of cutting onions is semicircles. With proper shredding, this is done completely safely.
Very rarely, people use 'full rings' for onions - mainly for meat dishes. There is a simple trick that greatly simplifies such work – get rid of its round shape.
To do this, cut a thin slice from the side. Put the bulb on the resulting 'bottom' and cut it in layers of 1-2 mm, which then will be changed into rings.
Slicing tomatoes
For tomatoes, people prefer circles and slices for salads and dice and Julienne for soups. However, tomatoes, with their juicy pulp and dense skin, require special treatment.
Even with the most sharpened blade, you risk crushing the fruit and squeezing out all the juice, so use a special serrated knife. This tool is recommended for slicing some fruits too: lemons, oranges, peaches.
Japanese slicing
Japanese cuisine pays great attention to grinding products. The main methods of cutting are the same: large, small dice and Julienne. There are also a few unusual techniques, such as:
1. Sasagaki - sharpening
This method is applicable to rootlets, for example, horseradish, parsley, and parsnip.
2. Katsura-muki - circular cutting
It is used for daikon, carrots, and other root crops of a similar shape. Take the knife in the hand, clasping the upper part of the blade by the palm. Rotate the daikon, cutting it thinly from above. This is similar to how you would unwind a roll of paper, separating each next layer with a knife.
The technique of circular cutting demonstrates the need for a special knife for cooking Japanese dishes. It has a one-sided sharpening, a blade of the same width, but a kind of chopped edge.
Such knives are sold in different online shops, and fans of Japanese cuisine should pay attention to them.
And do not forget that a poorly sharpened tool with an uneven blade and an uncomfortable handle will not allow you to cut your vegetables correctly. Get a quality knife to enjoy not only the delicious food but also cooking.
Bonus: General principles of shredding
Not everyone knows that shredding and cutting is not the same thing. Even an amateur, who has only recently taken a knife in his hand, can cut products and put them into a boiling broth.
But shredding needs knowledge: you should understand the technique of the process and, gradually increasing the speed, achieve real mastery.
Rule 1
Take the knife in hand as follows: the thumb is located on the side along with the handle, and the index finger is on it so that its first-second phalanx is on the top of the blade. This position gives complete control over the movements of the tool.
Rule 2
Do not raise the tip of the blade from the cutting board. Evenly raising and lowering the handle, move along and cut the product. Try to move the knife making the same step: it can be 5 mm (for slices of potatoes for soup).
Rule 3
Do not strain! Keep the hand relaxed, otherwise it will get tired very quickly. During the training phase of cutting vegetables, monitor the correct position of the hand and fingers, and gradually, you'll make it. Start with slicing at a slow pace until you master the technique.
Preparation of most dishes begins with washing vegetables, cleaning them, and then slicing. Knowing the different cuts of vegetables is very important in order to create a dish that is not only delicious but also aesthetically pleasing.
Source: Legit.ng