How to make natural hair soft naturally at home
Every lady who has natural African hair is keen on taking good care of it. Softening your hair in natural ways is a fine art. However, there are some ways to make it smooth and silky. Here, you will learn how to make natural hair soft naturally.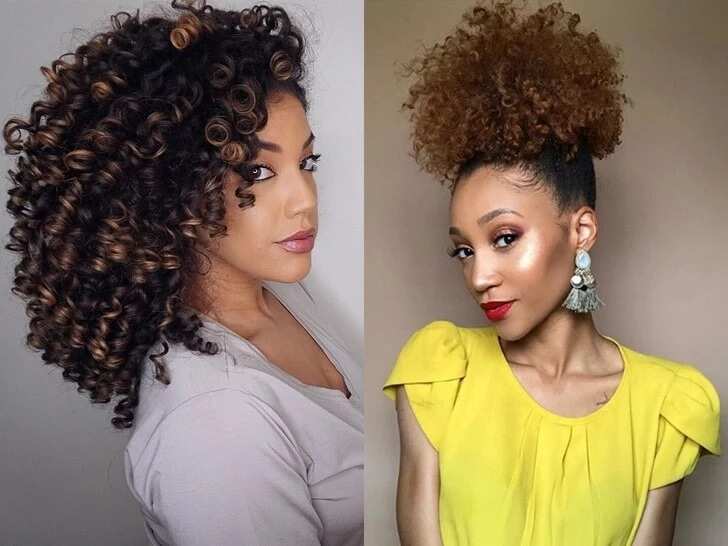 How to make hair soft in natural way?
The natural African hair has to be soft and smooth. Nevertheless, it is not always super easy when it comes to natural hair care. Sometimes you have to go through a lot to make your hair soft and beautiful. Do you want to know how to soften natural hair without relaxer?
So, if you are asking yourself "what exactly should I do to make my natural hair softer and stronger?", you have come to the right place. Here, we have compiled some of the best tips for you, which will be helpful in making your hair just how you want it to be. If you follow these tips, you will be more likely to get the soft and gentle afro curls, which all of your friends will be envious of. Besides, they will also help you to achieve hair strength and good stretching qualities.
Go ahead and read some of the best methods to make your hair soft without relaxer!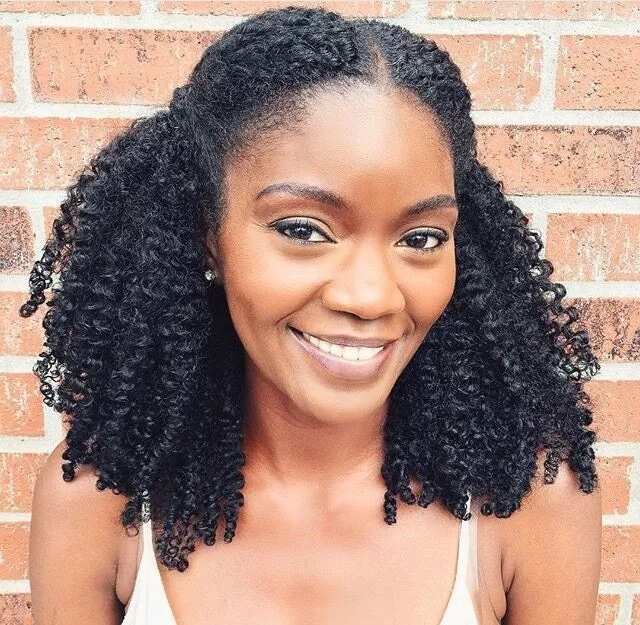 The caramel treatment
This type of treatment has some well-combined ingredients, which attract moisture to your hair. The healthy amount of moisture will make your hair way softer, and you will not experience difficulties in managing it anymore. This method was created by the beauty expert Cassandre Beccai. Here is what you need to do:
You will need a 1/4 cup of honey, ¼ cup of oil, one teaspoon of apple cider vinegar, ¼ cup of blackstrap molasses, and three jars of banana baby food. It is considered a good idea to apply baby food to your hair, because it is easier to wash than just regular bananas, and therefore will not be a lot of smell.
Mix your ingredients into a mass, and then apply it to slightly damp hair. Do it by sections, and use the applicator brush for it. You should not comb the hair through, because the mixture that you are using is quite gooey, and extensive combing can damage your hair.
When the treatment has been applied all over your hair, you should put on the shower cap for protection, and leave it on from thirty minutes.
Once you feel like you are done, you should rinse your hair thoroughly.
Then, wash and condition your hair normally in order to make sure that the mixture is fully gone from your curls.
The leftovers of your mixture can be eaten since you have made it from edible ingredients. You can eat it right away or put in the refrigerator. If it remains in the fridge, it can also be used next time for your hair.
READ ALSO: How to pack natural hair: best styles in 2018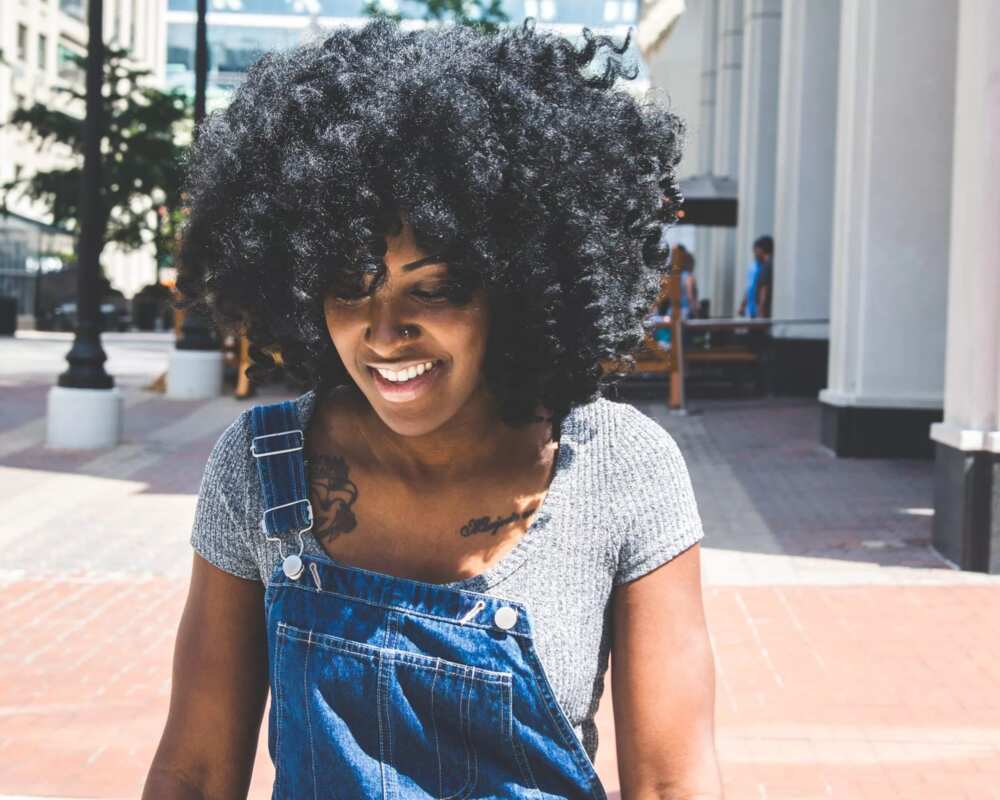 The Cherry Lola treatment
This method was invented by Cherry Lola, the hair blogger who came up with the universal solution for damaged natural hair. She worked out that if the hair lacks protein, then we should simply gain it back. The ingredients which contain considerable amounts of protein will help you to make your hair soft and healthy.
You will need two cups of plain organic yoghurt, 2,5-3 tbsp of baking soda, and 10 tbsp Bragg's Liquid Amino Acids. These acids can be found in health food stores, or you can also order them online.
When you have mixed your ingredients, and they made a foamy mixture, you should start applying it to your hair. You have to do this in sections. Do not forget to clean your hair beforehand.
The next step would be rinsing your hair 20-40 minutes later. Wash it thoroughly to make sure that you have washed out the whole mixture.
In case you would like to prevent the overload of proteins, you can use the lesser amount of amino acids, or put less mixture on your hair and keep it for a shorter time.
READ ALSO: Black natural hairstyles for medium length hair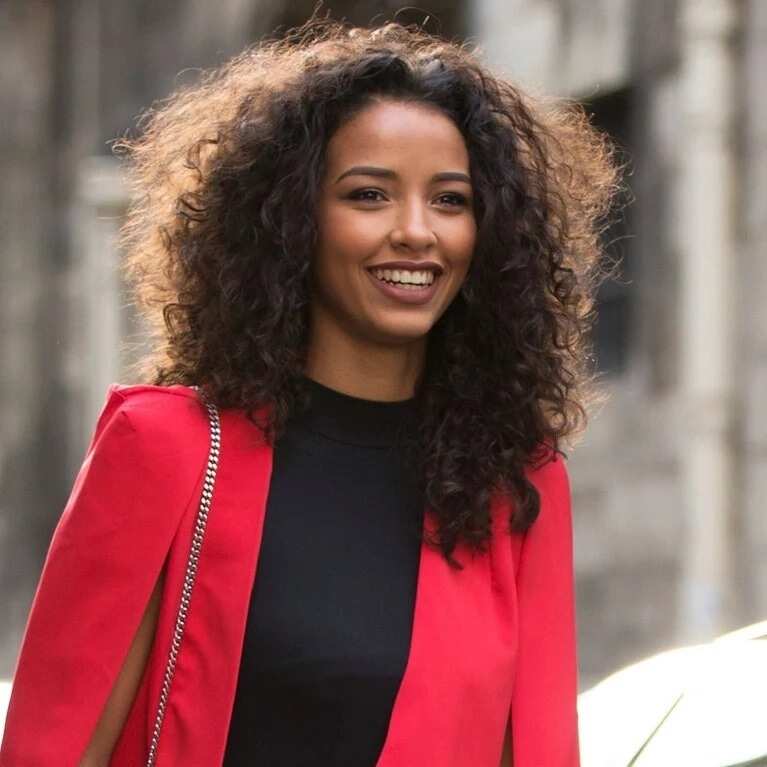 The henna method
Henna is a substance which is very good for natural hair. It will soften your curls and give them a beautiful shine effect. This way of softening natural hair was suggested by Curly Nikki, who knows everything about henna. After that, people started calling her Queen of Henna.
First of all, you should gather ingredients. For making a mixture, you will need 2 tbsp of honey, four green tea bags, and the jar of henna which is about 150-200g (it depends on how long is your hair). The other things you will need are a plastic cap, gloves, spoon and bowl. You can also put a newspaper on the floor, especially if you are making this mask for the first time.
The next step would be heating up the two cups of water. Do it until they are almost boiling (but not quite boiled). Then, pour the water into a jug, add tea bags, and allow them to steep for some time. When the tea is cooling, you should put your henna powder into the bowl, and then slowly pour the warm tea (where you should take out the bags from). Repeat it until the mass will be consistent like mashed potatoes.
Wash your hair and condition it, as usual. Then, you will have to detangle your hair with your fingers, because it will be not as harsh as using the comb. Wring your hair out to the point when it is damp, but not wet.
Add some honey to your mixture. Then, mix it until the mass is consistent like thick pudding.
Divide your hair into two equal sections, then start from the back of one side and clip the remaining hair out of your way. Afterwards, apply the henna mixture throughout your hair. Do not manipulate it in an excessive way. You will have to do it from the back to the front until you have covered the entire hair. Then, you should repeat all the process, but on the other section of your hair.
The following step is folding your hair and putting a plastic cap on it. You can also put some cotton balls under the plastic cap edges to catch some drips and prevent making your pillow stained.
When you feel like you are ready, you should fill your bathtub or sink with some moderately warm water, and then put your head there for a few minutes, helping yourself with your fingers to loosen the henna mixture. Once the paste is washed out, you should condition your hair. You are recommended to purchase a rather cheap one because you will use it in large quantities. Afterwards, just rinse your hair until the entire mixture is gone.
After you have washed out the henna paste out of your hair, deeply condition your hair. Then, just style it as you normally do and you will see the difference.
The coconut milk treatment
This is an easy natural hair treatment, which was suggested by Santana Maria. It is considered to be extremely effective for making the afro hair healthy and soft.
All you will need for completing this way of softening your hair is one can of coconut milk, 2 tbsp of oil (you can choose any type of oil you like, but if you want to follow the theme, pick the coconut one), 2 tbsp of honey, 4 tbsp of organic yoghurt, lime juice, and some corn flour which will serve for thickening your mixture.
Then, mix all the ingredients except the cornflour together in a bowl. As for corn flour, you will have to add half of a teaspoon one by one, until the mixture is consistent enough. Apply your paste to the thoroughly washed hair in sections. Then, leave it on for thirty minutes before you wash it off using the shampoo (choose the sulphate-free one) and the hair conditioner.
READ ALSO: Natural hair twist styles for long and short hair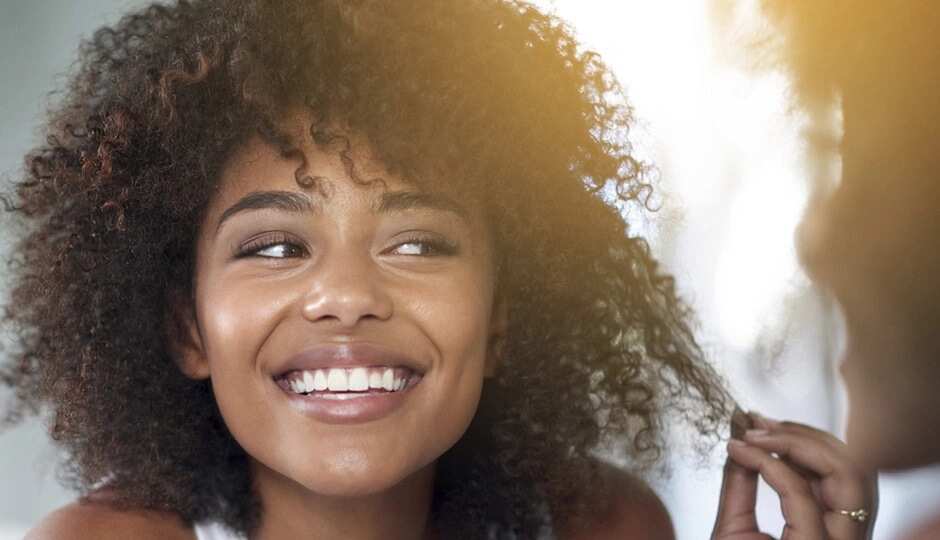 There are a lot of other methods which show how to soften natural hair, and you can find useful tutorials on them all over the Internet. However, in the end, many hair softening approaches are similar to each other and serve the same purpose. Each one of us wants to have the soft and shiny hair, which will make us feel more confident and beautiful.
If you know some other effective methods for softening afro hair, you are welcome to list them in the comments!
READ ALSO: Top low cut hairstyles for natural hair
Source: Legit.ng